Choosing the correct car seat for your child is extremely important because it ensures their comfort during car rides and safety.
With thousands of car seats readily available to buy, it gets difficult to decide which seat is good and great.
The purpose of this article is to compile a list of the most expensive car seats that money can buy.
These top-of-the-line products excel in every regard and will guarantee luxury without any compromises.
There is an included buying guide at the end, which will help clear up some confusion. So, without any further ado, let's get straight into it!
8 Top Rated High End Toddler Car Seats Comparisons
1. Britax One4Life ClickTight All-in-One Convertible Car Seat
TOP PICK
This premium car seat from the manufacturer Britax is starting this list off strong and taking a huge lead over the competition.
The company makes stellar quality car seats, and the One4Life is a culmination of the brand's capabilities. You will be surprised by what it can do and what it offers.
With over 4000 five-star ratings, this Britax One4Life ClickTight All-in-One Convertible Car Seat is extremely popular.
It is offered in seven different color options, all great and goes along with any vehicle interior. This car seat has been designed to last for a long time.
As its name suggests, the One4Life can be used for up to ten years. It can be converted to a booster seat at the appropriate time, allowing you to squeeze a few more years out of it.
Installing this car seat is easy and simple. There is a negligible chance of the installation going wrong.
The manufacturer has made the process extremely convenient with its ClickTight installation method. It allows users to install the car seat securely in three easy steps.
Let's talk about safety. Britax is one of the top brands when it comes to car seats.
So, when it comes to one of its most premium products, you would expect no compromises. And that is indeed the case with the One4Life.
With a solid steel frame and a patented V-shaped tether that absorbs forces of an impact, you can rest assured that your child will be as safe and secure as possible.
Some of the users are faced with this car seat because it is not easy to clean.
They complained that the fabric had not been designed to be washed or wiped, which is unacceptable.
As kids frequently throw up or spill their food, the manufacturer should have made the covers removable.
PROS
Easy to install
Extremely safe
Designed for long term usage
Two layers of impact protection
Adjustable design
Apart from the cleaning aspect, Britax has created an amazing product that is durable and looks and feels luxurious.
There is a very small chance that your kid will complain about being uncomfortable.
2. Doona Infant Car Seat & Latch Base
Coming in the next place, earning a solid five-star rating from thousands of consumers, is the infant car from the brand Doona.
The manufacturer makes some pretty impressive products, and this one is no exception. You will appreciate all it has to offer.
This Doona Infant Car Seat & Latch Base is available in six different colors. All of them look stunning and will go great either way.
The standing out feature of this expensive car seat is that it can be converted from a car seat to a stroller in a matter of seconds.
That is great for parents looking to buy something that is safe and secure and can also serve multiple purposes.
Before you start to worry, no compromises have been made to make this possible. The manufacturer has completed rigorous testing to ensure the seat checks all the right boxes.
Talking about safety, this car seat has 3-layer side impact protection that works great in unfortunate accidents.
The manufacturer assures users that it meets the highest standards, which means that you will not have to worry about compromising on anything.
It is even FAA approved, which means it is completely safe to take up on airplanes. Let's talk comfort. This car seat has been proven to be one of the most comfortable options out there.
It not only uses a breathable textile but comfortable padding that will provide contour for your children.
The comfort pads are also removable and washable, which is great for when your child spills something on them.
The main issue users had with this car seat was that it is pretty heavy. This makes it a nightmare for carrying.
As the manufacturer has packed this seat with various features, there was little doubt that it would be heavy.
PROS
It can be converted to a stroller
Excellent safety features
Extremely comfortable
Tested to meet the highest standards
Doona has created an amazing car seat, and it has features that are rarely seen on others. It is a fantastic option for you, although a costlier one.
3. Cybex Sirona S Convertible Car Seat
Coming in s3rd place is a product from a brand unfamiliar with. The Cybex is a car seat manufacturer and a pretty good one, for that matter.
They make premium car seats, and the Cybex Sirona S Convertible Car Seat is at the top of their list. It has an amazing feature set which I know you will love.
Let's take a closer look at what it can do!
With an increasing price tag, you will surely see some innovative features. You can convert it from a rear-facing seat to a forward-facing one in seconds.
Well, that is exactly what the 360-degree rotatable design of this car seat is. It can be rotated, making it the easiest car seat to convert.
Car seat installation is something that many parents need to be easy. This could be due to several reasons, including frequent vehicle switching.
Well, the EasyLock Bar on this seat reduces the difficulty of installation by up to four times.
The manufacturer has even included level indicators to ensure that the installation has been done properly.
The car seat features state-of-the-art safety, such as a sensor built into the chest slip.
The sensor can notify you, through an app, if your kid has unbuckled himself or when the conditions are getting too much for him to handle.
The car seat also provides superior impact protection, thanks to linear side protection. Cybex claims that the inclusion of LSP reduces impact forces by up to 25%. That is truly impressive.
Unfortunately, the rotation feature of this car seat does come at a cost. A small number of parents complained that the car seat wobbles too much when driving.
This is extremely unsafe because it will not be able to provide adequate impact protection with it being unstable.
PROS
360-degree rotatable design
Extremely easy to install
SensorSafe technology
Includes linear side protection
The fact that only a minority of the units showed these wobble issues means that it is more of a quality control issue than a design flaw.
Cybex has created a truly innovative product, and if you choose to buy it, you will love it.
4. Diono Radian 3QXT 4 in 1 Convertible Car Seat
Coming up next on this article is another amazing product, this time from the brand Diono Radian.
The manufacturer has scored high on my articles many times because it makes extremely high-quality car seats.
The Diono Radian 3QXT 4 in 1 Convertible Car Seat is proof of the brand's experience in this field.
Diono Radian offers this car seat in six different colors. All of them look great, and you can go for the one that will go with your vehicle's interior.
As is evident by the title, the car seat has a 4 in 1 design. It can be converted as your child grows, allowing you to use it for a long time.
This also means that you will not have to spend a fortune getting a new car seat when your kid outgrows the previous one.
The car seat is one of the most durable options on the market, with excellent energy absorbing features.
The manufacturer has put all of its safety features through a series of vigorous car tests, which many brands don't do.
The seat passed those tests with flying colors, ensuring it had been designed for real-life scenarios.
An amazing thing about this convertible car seat is that it can be used as a rear-facing seat for longer.
In that mode, it can house kids up to 4 years old. As the rear-facing mode is the safest of all out there, it is great that you will be able to maximize your child's safety.
With so many features included with this car seat, it looks like the manufacturer did not check out the product's weight.
The car seat is extremely heavy, which not only makes it hard to install but makes shifting vehicles a nightmare too.
Diono Radian should have considered this before shipping it to consumers.
PROS
Extremely durable
It can be used in rear-facing mode for longer
Designed for ten years of usage
Comfortable design
There is no doubt that Diono Radian has created an amazing product.
It is not only durable, but it has also been designed for long-term usage, which is perfect for parents who don't want to spare any expense for their children.
5. Graco 4Ever DLX 4 in 1 Car Seat
When talking about car seats, there is no way that Graco won't make its way into the conversation.
The manufacturer makes extremely high-quality car seats, ranging from inexpensive to premium ones.
The 4Ever DLX tips on to the latter side. It has a great set of features that you are going to appreciate.
Like many other car seats on this list, the Graco 4Ever DLX 4 in 1 Car Seat has been designed to be used for as long as possible.
It will house kids that are as light as 4 pounds and as heavy as 120 pounds. It can be converted to the appropriate mode over time.
The manufacturer also offers this car seat in different color options, 8 to be exact. They all look great and will allow users to choose the one they like.
This car seat has been engineered using Graco ProtectPlus standards. Before you ask, they are considerably tougher than national tests.
The seat goes through all sorts of tests, including frontal and side impacts, ensuring that it is good for daily use.
Even rollover tests have been performed, which is rarely done by companies.
The car seat is easy to adjust. The included harness system and the headrest can be adjusted to ten different positions.
This way, you will be sure that your kid's comfort will be retained at all times.
Graco never stops at basic features. It has also included a 6-position recline system, which is great for when you are on long rides.
Unlike the Britax product, the car seat is easy to clean, thanks to a removable cover.
Buyers complained that the latch system was extremely unsafe. They could not get it to tighten, regardless of what they did.
With only a handful of users complaining about this, the most probable reason could be a quality control issue, which Graco should solve as soon as possible.
PROS
Engineered using Graco ProtectPlus
Available in different color options
Easy to adjust
Extremely easy to clean
CONS
Faulty latch system on some units
There is no doubt that Graco has earned this spot in the article. The car seat is amazing, and just like the 23000 people who gave it a solid five-star, you will too!
6. Evenflo Gold SensorSafe EveryStage Smart All-In-One Convertible Car Seat
If you liked the Cybex car seat, but it was too expensive for you, then a very decent alternative is the Evenflo Gold SensorSafe EveryStage Smart All-In-One Convertible Car Seat.
Evenflo is another extremely popular brand that makes amazing car seats. Although this specific product has not been bought a lot, it is still a great option for users.
Like all of the car seats that have come before this Evenflo product, it can be used for up to ten years, thanks to its 4 in 1 design.
This was already evident with the name containing the term every stage. If you choose to buy, you can expect to be satisfied with its performance for a long time.
Evenflo is a company that is not known to compromise on security features.
It has tested its seat in vigorous crash tests, including rollover and side impacts. You can rest assured that it is ready for everyday use.
The safety aspect is extended with the SensorSafe technology, similar to the one found in the Cybex car seat.
It will provide you with real-time alerts for when the seat is unbuckled and if the conditions become nonideal for the child.
Moreover, Evenflo has used its extremely reliable EasyClick installation method with this car seat. The process has been made so simple that the installation will take less than 60 seconds.
Compared to the Diono Radian, installing this is a piece of cake. The comfort level of this car seat is also great.
The plush interior guarantees your child will not have any issues regarding comfort.
The only drawback of this car seat is that it has fewer ratings, considerably less than most options on this article.
What this means is that consumers have not thoroughly tested it. Regardless, it is a product from a trusted brand, so I would not worry too much if I were you.
PROS
4 in 1 design
Vigorously tested
EasyClick installation method
Extremely comfortable
Evenflo is a great brand, and there is no denying that. Although this product is underrated, it does not mean that it is bad.
It is a great luxury option that should end on your consideration list.
7. Chicco NextFit Sport Convertible Car Seat
It looks like this whole list is filled up with high-end brands. That streak continues with the next premium brand on the list, Chicco.
The manufacturer makes amazing car seats loved by thousands of people worldwide.
The Chicco NextFit Sport Convertible Car Seat is another great option for consumers, which has many features.
This car seat is available in various colors, nine to be exact. All of them look great and will go well with any vehicle interior.
The feature that stands out with this car seat is its ease of installation. It can be installed within minutes, with almost a 100% guarantee that it will be perfect.
The car seat has a leveling system that can be adjusted in nine different ways. It is called the ReclineSure, and it guarantees comfort for your child. It does not end there.
The manufacturer has also included its infamous LockSure seat belt-tightening system that enables parents to perfectly tighten the seatbelt around their kids.
It looks like the manufacturer has named almost all of its features.
Coming up next is its amazing Superior DuoGuard protection system consisting of a deep shell and EPS foam.
The same foam is used in motorcycle helmets due to their ability to absorb shocks.
Moving onto comfort, this car seat guarantees that your child will not complain about it being too uncomfortable.
This is possible, thanks to many systems, including a 9-position headrest and soft padding.
The padding is removable and machine washable, which is great because children often spill food onto their seats.
Lastly, the build quality of this car seat is not up to par, with users complaining about issues such as broken parts and poor quality zip that breaks easily.
Other people also complained about it being uncomfortable for some children. That is an extremely rare occurrence and falls on personal opinion.
PROS
Easy to install
DuoGuard protection system
Different color options
LockSure seatbelt tightening system
CONS
It may not be comfortable for some children
Poor build quality
If only Chicco had improved the build quality of this car seat, it would have scored a much higher place despite it being cheaper than the top options on this article.
8. Cybex Eternis S™ Convertible Car Seat
Finally, arriving in the 8th and final place on this article is yet another product from the brand Cybex.
The fact that the manufacturer could earn two spots on this list is truly insane. It must be noted that although this car seat has earned the last spot on this article, it is not the least.
It is an amazing product, and you will find out why. Like the previous Cybex car seat, this Cybex Eternis S™ Convertible Car Seat has been designed for long-term usage.
Without the 360-degree rotation feature, it is still a 4 in 1 seat, able to house kids as light as 4 pounds and as heavy as 120 pounds.
This is great for people looking to buy something that will last for a long time.
The car seat features the same linear side impact protection system present in the previous one. It can reduce impacts by up to 25%, which is a great reduction.
It will make sure that your child will remain as safe as possible. The comfort level of this seat is excellent too.
Moreover, the manufacturer has included a 3-position head recline system that guarantees maximum comfort, even on long drives.
The seat also has a 12-position recline system which is helpful if your child wants to take a nap during a drive.
There is a one-hand adjustable recline system too that has six different positions.
Finally, the car seat is the least rated one out of all listed in the article, with only 24 people leaving feedback.
This is a risk because the brand is highly known, but the seat has not been tested extensively by different people.
It should be clarified that the people who did leave feedback had no complaints.
PROS
4 in 1 design
Linear side impact protection
Extremely comfortable
Adjustable design
Cybex has created a decent product that is pretty good but not as good as the first one. If you are willing to risk it, you will probably be more than content with what you receive.
Frequently Asked Questions
Q1. Are Expensive Car Seats Worth It?
In most cases, it is worth investing in an expensive car seat, given that you are purchasing from a notable brand.
There are a lot of safety regulations that need to be met with car seats, and the more expensive brands meet those standards better than their less expensive counterparts.
These car seats are also tested more vigorously than the others. This will give you the peace of mind that you will not compromise your child's safety.
Q2. Are Expensive Car Seats Safer Than Cheaper Ones?
Indeed, more expensive car seats will generally be safer than cheaper ones. However, there are some exceptions.
A more affordable car seat can provide just as much protection as an expensive model with proper installation.
This solely depends on the brand you are purchasing from. Manufacturers such as Chicco make affordable options that rival the best.
Still, it is recommended to extend your budget as much as possible when buying a car seat.
Q3. What Should I Look For When Buying An Expensive Car Seat?
There are many things to consider when buying a car seat, regardless of the price.
As I have seen from customer ratings, even though one product may be more expensive than another, it doesn't necessarily mean that it's better.
When choosing a car seat for your child, look for safety features and fit to ensure the best possible experience for your family.
Everything must be considered before finalizing your decision and buying a car seat.
Q4. What Is The Height And Weight Limit For Car Seats?
The height and weight limits for car seats vary depending on the seat you are using.
For example, rear-facing car seats have a height limit of one inch above the shell of the vehicle.
When it comes to talking about weight, a 4 in 1 car seat can house children up to 100 or even 120 pounds.
Consult your owner's manual to get exact measurements for your seat. You should never exceed the mentioned limits as the seat's safety features may not work as intended.
Q5. How Long Do Expensive Car Seats Stay Good For?
Expensive car seats are durable enough to last for many years, but this does not mean your child should use the same seat until they are all grown up.
It is recommended to check the date of manufacture of your specific car seat and then uses it accordingly.
4 in 1 seat generally last for ten years. Others have an expected lifespan of 6 to 8 years. Pushing these limits means the seat may not be as safe as advertised.
Q6. Why Are Britax Car Seats So Expensive?
There are several reasons why Britax car seats are so expensive, but the main reason is because of the materials used in their production.
For example, the plastic used to make these seats is much more durable than other brands, making them safer and longer lasting.
Another reason is that they offer extra features like easy installation and adjustable headrests.
These features can be useful for parents who want even more out of their child safety seat experience than just keeping their little one safe while driving around town!
The brand's seats have much more to offer than discussed above, which means that its products are worth every penny.
Related: 7 Best Britax Convertible Car Seats Reviews
Q7. How Much Does A Good Car Seat Cost?
You can expect to pay anywhere from $100 to $250 for a good car seat with decent features. Many factors can affect this number.
The first is the brand name of the car seat. If you purchase one from a big brand like Graco, it will most likely be more expensive than a less well-known brand.
The second factor is the type of car seat that you are purchasing.
A booster seat will be more expensive than a regular or toddler car seat. The third factor is whether or not you are purchasing a new or old car seat model.
Newer models tend to cost more than older models because they have more safety features and better-quality materials.
Conclusion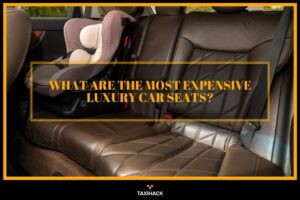 With so many different car seats on the market, finding the right one for your child can be difficult.
But with a little research and these tips, you should have no problem finding a seat that fits your budget and your needs.
But when it comes to purchasing the most expensive car seats, there is nothing better than the seven products I listed above.
Since there can only be one winner. That award goes to the Britax One4Life ClickTight All-in-One Convertible Car Seat, which earned the first spot on this article.
It has an excellent feature set and is extremely safe and secure.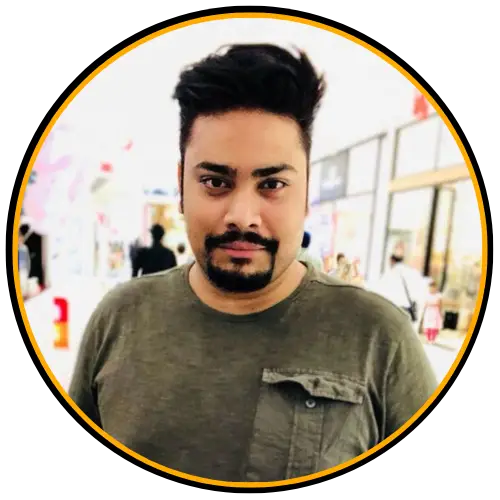 I am Tahir Azam, and I have been writing amazing articles for TaxiHack for as long as I can remember. I know everything that is to know when it comes to automobiles and is always on top of industry news and developments. While I am not an expert by any means, I pride myself on knowing the ins and outs of many different problems and, of course, their solutions. The articles on our website are some of the best and well-researched content that you will find, and I spend countless hours making sure this remains to be true. This is why I ask you to take your time out and read some of my articles, especially if you find a topic that resonates with you or is something you are looking into. This way, you will find the perfect mix of information and tips on your desired topic. Learn more about Tahir.