Released to the public in 1983 and quickly become a favorite crowd sedan, the Toyota Camry is a great family vehicle.
It features high resale value and long-lasting durability, making it a reliable car for all your family needs.
Since its inception, it has received countless models in a span of 8 generations which have usually been safe and secure but lacked the fun and excitement of driving.
Still, newer models have changed that for the better and made the car more enjoyable to drive, but no model is without fault.
Let's look at the best and worst years for Toyota Camry.
Best Years for Toyota Camry:
2004
2006
2010
2011
2012
2013
2019
2020
Worst Years for Toyota Camry:
2007
2009
2008
2002
2003
2005
2014
2015
Now that you know the best and worst years let's look at each model and see what it's all about.
List Of The Best Years For The Toyota Camry: What Years To Buy
A Toyota Camry can easily stand the test of time, and the models listed below are the best of the best that Toyota has to offer in this line-up.
#1 Best Year: 2004 Toyota Camry
The 2004 Toyota Camry excels at whatever it aims at and more.
Two years into its 5th generation, Toyota releases probably the best model of the entire lineup. Everything you could ask for in an SUV is present here and at its best.
This particular model is aptly praised for its ride comfort and interior quality, and rightfully so, as the inside of the car is extremely quiet and comfortable with a user-friendly and easy-to-use navigation system.
Reliable and powerful with the right trim, this model can stand the test of time and still be worth a lot when you decide to sell it, making it a solid investment that will last you decades.
This particular model comes in 6 different trims and offers a little bit for everyone.
#2 Best Year: 2006 Toyota Camry
Two years after the success of the 2004 model and immediately after the disappointment of 2005 one, consumers got the 2006 Toyota Camry which restored the company's streak in putting out quality vehicles.
The nice and quiet interior returned with this model, which came in an astounding seven different trims.
Engine options included the 4-cylinder of a V6, with manual or automatic transmission, an optional navigation system, and a whopping 210 horsepower in the SE model, which put Toyota, as a company, on the road to SUV success.
This model came in 7 different trims with the XLE V6 being the most expensive and luxurious.
#3 Best Year: 2010 Toyota Camry
As the 6th generation of the Toyota Camry was nearing its final years, Toyota released the model 2010, which featured slight styling updates and new USB audio compatibility.
The car was in 4 different trims and included an upgraded 4-cylinder and available V6 engine.
The stability system was now standard, and the SE model was much more lavish and powerful in interior and suspension.
The 2010 model helped keep the Toyota Camry as a best-selling model, but when compared to its competitors, it did lose some of its edges.
2010 Camry is available in significantly less number of trims when compared to the previous two years.
#4 Best Year: 2011 Toyota Camry
As I mentioned earlier, the Toyota Camry was losing its edge over its competitors, and while it still couldn't stop the leaderboards, the 2011 Camry came in a close second.
The five-seater sedan came in 4 different trims.
It boasted an affordable base model with a quiet and comfortable interior and a myriad of safety features that worked well with the vehicle's great crash-test results.
The styling introduced by 2010 persisted with this model and the upgraded 4-cylinder and V6 engine, which gave the car its outstanding performance.
Similar to the 2011 Toyota Camry, this model also has only 4 trims which are generally well received.
#5 Best Year: 2012 Toyota Camry
The 2012 Toyota Camry marked the start of a new generation of the lineup and featured a redesign that undoubtedly helped it attract customers and pushed it to out-sell all of its competitors.
Along with the new look, the five-seater was available in 5 different trims and had improvements all around.
Better brakes and fuel efficiency lead to a smooth driving experience, and the luxurious interior and attractive dashboard make driving it a comfortable experience.
All this culminated in a reliable vehicle for the family. The 2012 Camry had the same 4 trims as the previous two models however also included a 5th limited edition trim.
#6 Best Year: 2013 Toyota Camry
Immediately after the accomplishments of the 2012 model, Toyota decided to capitalize on its success and released the 2013 Camry, which came in the same design as the previous one but with fewer of the features and positives, which made it a top seller.
Regardless of that, it still was a solid vehicle that customers would consider as it had top-of-the-line safety features and was a top safety pick.
The interior was well-received, and the performance, especially on the sports trims, was out of this world.
This model also had a similar set of trims, including the limited edition one which was widely well received.
#7 Best Year: 2019 Toyota Camry
Older models can become a bit stale and uninteresting after a while.
Luckily the 2019 Toyota Camry is a modern-day latest generation Camry that features the redesign it got from the 2018 model but vastly improves on it to deliver a premium vehicle that holds up against its competition and certain trims outperforming them entirely.
This model features 5 different trims many of which ranged in the same price pool but the XE series one were a bit more expensive.
Toyota doubled down on turbo-free engines and made vast improvements to the ones available, providing a lot of smooth and lively revving.
The dashboard is highly advanced and features the latest technology for a user-friendly experience.
#8 Best Year: 2020 Toyota Camry
Toyota went all out with the 2020 Camry, which was released with a whopping ten different trims, allowing customers to pick the litter and get the car that was perfect for them.
This model features a whopping 10 different trims which was more than enough to satisfy the masses.
The standard model came with a 2.5L 4-cylinder, which could push out 203 horsepower, but a 3.5L V6 was also available, easily dishing out 301 horsepower.
Apart from standard safety features and hybrid efficiency, the car had a solid driving and handling performance and a comfortable interior for the family.
List Of The Worst Years For The Toyota Camry: What Years To Avoid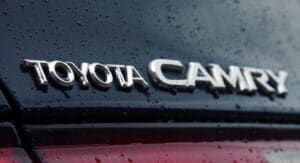 When a Toyota Camry is bad, its negatives can range from mildly annoying to entirely unusable.
Let's take a more in-depth look at the worst Camry's available.
#1 Worst Year: 2007 Toyota Camry
Widely complained and universally hated, the 2007 Toyota Camry is a model I would never even consider purchasing.
Being the debut model of the 6th generation, it was heavily complained about due to the plethora of problems it contained.
The model seemed to start a long line of excessive oil consumption issues, which would spread to future models.
Defective piston rings lead to oil deprivation which causes irreparable damage to the engine, forcing customers to buy a replacement.
Unintended acceleration was common, and drivers have reported the engine just blowing up in some cases.
This is a car model which I recommend you avoid at all costs as the engine alone will cost you a lot. Let's not even talk about the low-quality dashboard and interior.
#2 Worst Year: 2009 Toyota Camry
While the 2008 model would not fare any better, the 2009 Toyota Camry was far worse than the 2008 version, almost as if it was trying to rival the 2017 model in many problems.
The excess oil consumption problem was still present two years later. What's worse is that Toyota tried to play it off as completely normal.
Engine failure was also common, along with rough idling. The interior was not in a good position as the dashboard was melting and falling apart. The tires were also low quality.
Overall this model would have been higher in this list were not for 2007 being even worse.
#3 Worst Year: 2008 Toyota Camry
While the 2008 Toyota Camry would try to amend for the atrocities the 2007 Camry caused, it too fell short of delivering a quality vehicle and by quite a lot.
Once again, the engine was prone to excessive oil consumption. The oil would completely disappear around 1200 miles which Toyota again stressed was completely normal.
Unfortunately, this did not sit right with the customers who were already upset with the dashboard melting and broken sun visor.
It seemed relatively obvious that Toyota would not fix these few problems at least a few models.
#4 Worst Year: 2002 Toyota Camry
While not as bad as the 6th generation models, the 5th was also off to a rocky start with the 2002 Camry, which had a habit of overheating and consumed a bit too much oil, while not as much as the 6th generation models.
The head bolts also have a habit of stripping.
Transmission failure was common, and shifting gears was met with an unbearable jerk, making the already tough shifting even more annoying.
Premature brake failure was also a trend that the model followed along with abnormally long braking distance.
This made people more aware that the Camry would have a rough few models for the upcoming years and this would prove to be true considering the next model.
#5 Worst Year: 2003 Toyota Camry
2003 would mark the release of yet another low-quality Camry as the 2003 model tried to be a better version of the 2002 Toyota Camry, and while it fixed a few of its problems, it still fell flat with its problems.
The engine had a habit of dying, and the head bolts were still prone to stripping. The steering wheel emitted a knocking noise when turning and was generally noisy.
Transmission issues such as hard-to-shift gears, transmission failure, and hesitation when accelerating were still persistent, which was a real annoyance and fed up a lot of different customers who were growing tired of Toyotas' constant mistakes.
#6 Worst Year: 2005 Toyota Camry
Toyota seemed to have found a good position for itself with the 2004 model but immediately lost it with the release of the 2005 Camry, which increased the problem count once again.
The sudden and unintended acceleration the engine gave is a serious problem that Toyota let persist.
The throttle body was also defective, and brakes could have been, considering they did nothing to stop the vehicle and would go out while driving.
Steering was also in a bad position as the steering rack would leak, and turning was noisy.
This would annoy a lot of riders and customers and Toyota would receive their complaints loud and clear.
#7 Worst Year: 2014 Toyota Camry
Being part of the 7th generation of the lineup, it would be assumed that Toyota would have all their affairs in order, but unfortunately, they released yet another model which had quite a few problems.
Though none of them were as prominent or threatening as previous models, it is still sad that your AC gives out a musty stench.
Excess oil consumption was still reported while the engine would shake and rattle, especially during startup.
Torque convertor failure was also common in this model, along with paint chipping and loose fenders.
#8 Worst Year: 2015 Toyota Camry
Following the pattern of the 2014 Toyota Camry, the 2015 model was also the victim of a few annoying problems, which could have been a lot of good had they not existed.
Most of these problems were related to the interior, which had uncomfortable seats, a bad dashboard system with device connectivity issues, and a malfunctioning clock.
The steering would also pull in a certain direction and generate excessive vibrations. The transmission was also and would not shift properly, causing various issues.
Overall the car was just uncomfortable and annoying to deal with.
Which is why, it has a spot on this list however it did not have many of the serious problems which plagued models in the past.
What Are The Most Common Problems With The Toyota Camry?
While I have highlighted many different problems in the Toyota Camry, there are quite a few of them that have plagued entire generations and persevere from model to model.
I will now list below the three most major and common problems that the Camry series has to let you know what you could be dealing with should you choose to buy a Toyota Camry.
1. Excessive Oil Consumption
This was a fault that almost every generation of Camry faces in one model or more.
It was most common in the 6th generation, where almost every model was just eating up oil like it was nothing.
Aside from the oil crisis, the engine would also rattle, stall, and in some models even explode.
What was worse is that Toyota pushed out a statement saying that this was normal behavior that the engine was showing, which is just false.
Oil consumption is one thing but if your engine risks explosion, it can easily cause a lot of damage to the rest of the car and injuries to the driver, passengers, and other bystanders.
2. Transmission Problems
Another common issue with the Camry series was the myriad of transmission-related issues, ranging from hard shifting to the entire transmission system failing.
The transmission would also slip in and out of gears causing irregular acceleration and deceleration, all without warning.
Hence, the transmission would cause the vehicle to stall and rattle at lower speeds.
Overall, vehicle engagement was also slow and delayed to the point where users would have to wait entire minutes before shifting.
This behavior is absolutely unacceptable which is why this issue is one of the most commonly addressed and complained about problem among Camry owners.
Related: What Are The Toyota Camry Transmission Problems?
3. Braking Issues
Brakes are the lifeline of any car and are integral for any car to function properly.
Unfortunately, the Camry series has had a large list of braking problems. Brake failure was common and widely reported, while the pedals of the brakes felt soft and squishy.
Other times, the pedal would be so stiff that it would require a lot of effort to apply the brakes.
Brakes would rather hold on for incredibly long distances or give out entirely, not working at all.
Brakes are an essential part of any car and hence why Toyota's failure on implementing a proper braking system is saddening.
Related: Why Won't My Toyota Camry Start?
Frequently Asked Questions
Q1. What Is The Best Year Used Toyota Camry To Buy?
As explained in this article, I believe that the 2004 Toyota Camry is the best used Camry to buy.
This model is now nearing almost two decades since its debut and is undoubtedly still running fine in the hands of those who have purchased it.
It is a truly reliable vehicle built to last and offer strong value, a great investment that will provide the customer and their family with the best sedan on the market.
Q2. Is Camry LE Or SE Better?
Staring off, the Toyota Camry LE goes on for a slightly lower price despite both offering the same amount of seats, engines, and fuel efficiency.
What separates the two and puts the SE in a better position is the upgraded interior which uses leather-trimmed tilts and higher quality front seats.
The SE trim also contains quite a few safety features as standard, which are not included in the LE version, making the SE much better despite the increased price.
Q3. Which Is Better Camry Or Corolla?
Overall, the Toyota Camry is a much better choice than the Toyota Corolla due to several different factors.
While almost identical in starting prices, the Toyota Camry far outclasses the Corolla regarding the engine, horsepower, and raw power.
While the Toyota Corolla offers better mileage on highways, it falls slightly short when it comes to mileage in the city and is shorter than the Camry, meaning it has less cargo space.
If you are also interested in learning about Toyota Corolla, then I highly suggest you read the article on the best and worst years for the Toyota Corolla.
Q4. What Is The Top Of The Line Camry Model?
While The Toyota Camry has many different models, each having a varying amount of trims and hybrid versions, the best and top of the line Camry models are those with the TRD trim.
TRD trims have been made by the Toyota racing development team and include the most comfortable, advanced, and sporty interior design and vehicle parts among the Camry series.
The TRD tag symbolizes performance and quality, which it delivers on all fronts, all at a great price.
Q5. Which Toyota Camry Has Blind Spot Detection?
Blind-spot monitoring systems are new and innovative systems used to check if something is in your car's blind spot.
There should be no doubt that the latest Camry models like the 2021 Camry has this system in both its normal and hybrid versions.
The 2020 model can also have this system, but unfortunately, it is not sold as standard. Other models include the 2019 Camry, 2018, and certain high-end trims of the 2017 to 2012 Camry.
Conclusion
The Toyota Camry is one of the best-selling sedans for a good reason.
Most of the models and products which the company puts out are top of the line and full of quality, providing excellent durability and performance.
Models like the 2004 Camry run to this day, showing that the cars are extremely dependable.
Despite certain models being annoying or downright horrendous, like the 2007 Camry, the line-up is full of great models to choose from.
Now you should tell the difference between the best and worst years for Toyota Camry and make educated purchases.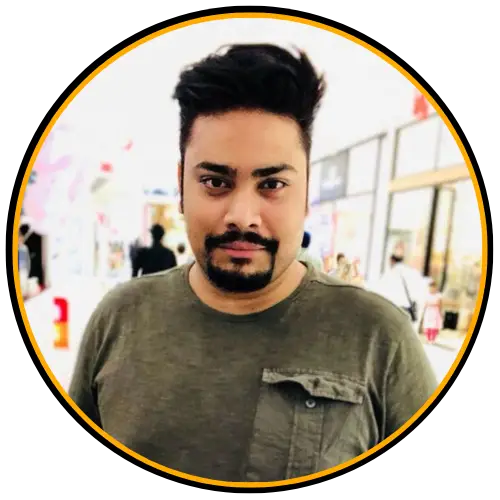 I am Tahir Azam, and I have been writing amazing articles for TaxiHack for as long as I can remember. I know everything that is to know when it comes to automobiles and is always on top of industry news and developments. While I am not an expert by any means, I pride myself on knowing the ins and outs of many different problems and, of course, their solutions. The articles on our website are some of the best and well-researched content that you will find, and I spend countless hours making sure this remains to be true. This is why I ask you to take your time out and read some of my articles, especially if you find a topic that resonates with you or is something you are looking into. This way, you will find the perfect mix of information and tips on your desired topic. Learn more about Tahir.