Welcome to TaxiHack, where we are rewriting the rules of vehicle reviews and reinventing the way people experience the world of automobiles.
As a premier destination for automotive enthusiasts, we are committed to delivering the industry's most comprehensive, insightful, and captivating content.
At TaxiHack, we believe that a vehicle is more than just a mode of transportation; it represents freedom, adventure, and personal expression.
Our passion for automobiles runs deep, and we are dedicated to sharing that passion with our readers by providing them with a unique perspective on the vehicles they love.
What sets us apart is our unwavering commitment to going beyond the surface-level analysis typically found in traditional car reviews.
We believe every vehicle has a story to tell, and our team of talented writers and reviewers is here to uncover every detail, every nuance, and every emotion that comes with each automobile.
Whether it's the exhilarating performance of a sports car, the versatility of an SUV, or the elegance of a luxury sedan, we strive to capture the essence of every vehicle and bring it to life through our words.
Our goal is to transport our readers into the driver's seat, allowing them to feel the engine's pulse, the ride's smoothness, and the thrill of the road ahead.
Freelance Reviewers Wanted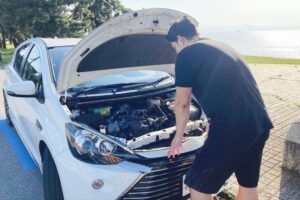 TaxiHack is actively seeking freelance reviewers with a profound knowledge of the automotive world and a flair for the written word. Our platform covers a wide range of topics, including:
In-depth vehicle articles.
Comprehensive car reviews.
Insightful analyses of the latest automotive innovations.
We seek talented individuals who can transcend the ordinary and provide our readers with extraordinary reviews that inform, inspire, and entertain.
Are you passionate about the aesthetics of automotive design? Do you possess an insatiable curiosity for the intricacies of vehicle performance and handling? Are you up to date with the latest automotive technologies and trends? If so, we want to hear from you.
As a reviewer at TaxiHack, your expertise will be tested as you dissect every aspect of the vehicles you review.
From engine specifications and safety features to interior design and cutting-edge technological advancements, your critical eye and meticulous attention to detail will uncover the hidden gems and showcase them to our eager readers.
Areas Of Expertise
We currently have openings for General Freelance Reviewers in various areas of expertise within the automotive industry.
Whether you have an in-depth knowledge of luxury vehicles, off-road monsters, electric cars, or classic automobiles, TaxiHack offers a platform for you to share your passion and expertise with an enthusiastic audience.
As a reviewer, your job is to meticulously analyze every element of the vehicles you review, from their performance on the road to the finest details of their craftsmanship.
Your ability to provide valuable insights and articulate your observations with clarity and precision will ensure that our readers understand each vehicle's strengths and weaknesses comprehensively.
Furthermore, at TaxiHack, we believe in the power of diversity and the unique perspectives it brings.
We value the richness of different automotive experiences and understand that each area of expertise within the industry deserves special attention. That's why we seek reviewers with varying backgrounds and a wide range of automotive knowledge.
Qualities Of A Successful Applicant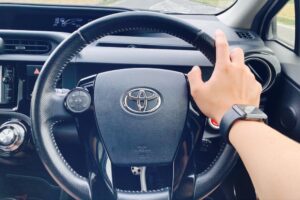 To be a successful reviewer at TaxiHack, you must possess more than just exceptional writing skills.
We are looking for self-motivated, dedicated individuals who possess a thirst for knowledge.
As a college-educated reviewer, you understand the importance of conveying complex concepts in clear, concise language.
Your extensive research skills enable you to make well-informed purchasing decisions and provide valuable advice to our readers.
But what truly sets a great review apart from a good one? It's the ability to establish a personal connection with our readers. We value reviews that resonate with our audience, offering insights that go beyond the technical specifications.
Your writing should not only inform but also inspire and engage, leaving a lasting impression on our readers. We want you to become the trusted voice that helps our readers make confident choices they won't regret.
How Does It Work
At TaxiHack, we take our reviews to the next level. Unlike other websites, we don't focus on reviewing just one vehicle at a time.
Instead, our reviewers undertake the challenge of testing an entire vehicle category, conducting meticulous side-by-side comparisons that highlight the strengths and weaknesses of each model.
This might seem like too big of a task but believe us when we say this is something a true automotive enthusiast will love to do.
As a reviewer, your role extends far beyond simple observations.
You will familiarize yourself with the category you are reviewing, extensively research existing user reviews, and develop a comprehensive test plan.
Every vehicle will undergo a thorough examination, where you will rate its performance against specific criteria, capturing captivating images of the vehicles in action along the way.
But it doesn't stop there. Your expertise will contribute to the selection of award winners as you identify the vehicles that truly stand out from the crowd.
Each review you create will be a masterpiece in its own right, capturing the essence of the vehicle and providing our readers with an unparalleled understanding of its capabilities.
Compensation And Rewards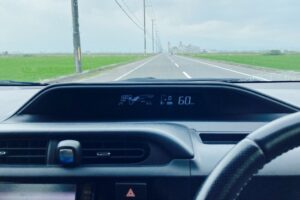 At TaxiHack, we value your hard work and dedication. We offer competitive salaries to our freelance reviewers, ensuring that your efforts are appropriately rewarded.
Additionally, we provide the opportunity for performance-based bonuses, recognizing exceptional timeliness and the delivery of top-quality content.
Furthermore, we understand that going above and beyond in delivering outstanding reviews deserves special recognition. As such, we provide the opportunity for performance-based bonuses to our exceptional reviewers.
These bonuses are designed to acknowledge and reward reviewers who consistently demonstrate exceptional timeliness, meticulousness, and the ability to deliver top-quality content that exceeds our readers' expectations.
Our Policy On Conflict Of Interest
Maintaining our commitment to ethical car reviews is of utmost importance to us at TaxiHack.
We hold ourselves to the highest standards of objectivity and unbiased reporting, ensuring that our readers receive trustworthy and reliable information. In order to uphold these principles, we have strict policies regarding conflicts of interest.
It is essential that our reviewers have no conflicts with the interests of our readers. Therefore, we cannot consider individuals for employment who receive any form of benefits from car manufacturers, their agencies, or representatives or have intentions to do so while working for us.
This requirement ensures that our reviewers can provide objective and unbiased assessments without any external influence.
How To Apply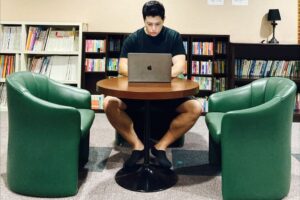 If you are ready to embark on an exhilarating journey with TaxiHack and immerse yourself in the captivating world of vehicle reviews, we encourage you to apply for the freelance reviewer position.
To be considered, please prepare the following documents in PDF format and send them to [email protected]:
Your resume highlighting your relevant experience, qualifications, and educational background.
A detailed list of your automotive activities and gear categories in which you excel.
2-3 writing samples that showcase your ability to captivate readers, provide detailed analysis, and showcase your expertise in the automotive field.
2-3 sample photographs that demonstrate your photography skills, especially if they feature vehicles or automotive gear. Show us your ability to capture the essence of the automobile through imagery.
At TaxiHack, we believe in the power of exceptional reviews to guide our readers toward the perfect vehicle for their needs and desires.
Together, let's create a platform where automotive enthusiasts can explore, engage, and find their driving inspiration.