Are you a car enthusiast who lives and breathes automobiles? Do you find yourself captivated by the intricate machinery of every vehicle that crosses your path?
If you have the passion to share your knowledge and engage in discussions about all types of automobiles, from four-wheelers to two-wheelers, then TaxiHack is the perfect place for you to build your career!
TaxiHack is an online platform that is dedicated to creating unique and helpful content about automobiles. We have a team of passionate car lovers who are not only up to date with the latest knowledge in this world but are more than eager to share it.
But that's not all – we value the contributions of our readers and believe that everyone has something unique and valuable to share.
That's why we have a dedicated section on our website that has been reserved exclusively for articles and blogs, where we welcome writers and automotive fanatics to share their knowledge.
Responsibilities Of A TaxiHack Writer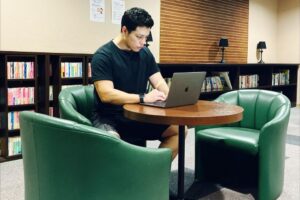 As a valued member of our team, you will play a crucial role in delivering high-quality content to our readers.
Your responsibilities will include:
Crafting Compelling Articles: You will be responsible for writing captivating articles that educate, entertain, and engage our readers.
Whether it's exploring the latest automotive trends, reviewing new car models, or sharing maintenance tips and tricks, your articles will provide valuable insights and keep our audience coming back for more.
Managing Writing, Editing, and Proofing: You will oversee the writing, editing, and proofing of given car descriptions.
Your attention to detail and knack for crafting compelling narratives will ensure that every vehicle's unique features and qualities are effectively communicated to potential buyers.
Consistency and Accuracy: You will be responsible for updating our system with any changes in vehicle descriptions throughout the consignment phase.
Your meticulousness and commitment to accuracy will help us maintain a high standard of consistency and ensure that our readers receive up-to-date and reliable information.
Collaboration and Support: You will work closely with other departments, assisting them with their communication needs and helping create promotional materials as required.
Your ability to collaborate effectively and adapt to different tasks will contribute to the overall success of our team.
Requirements For Applying
Unlike publications that require experience to write, we choose our writers based on how strong their love for vehicles is.
That said, if you have experience in any one of the sectors listed below, you are certainly encouraged to apply:
Industry Professionals: If you make your living within the automotive space, your expertise and industry knowledge will be highly valued at TaxiHack. Your firsthand experience will bring unique insights and perspectives to our platform.
Professional Influencers and Bloggers: If you are a seasoned influencer or blogger who actively posts engaging automotive content, we invite you to join our team.
Your ability to connect with an online audience and create compelling content will be a valuable addition to TaxiHack.
Automotive Public Relations Professionals: If you have experience in automotive public relations and excel at spreading the word about new and unique products as well as services in the automobile and aftermarket industry, we would love to have you on board. Your skills in communication and promotion will contribute to the growth and reach of TaxiHack.
What You Are Expected To Write
The first group of individuals we are looking for will be tasked with stories that are 600 to 750 words in length. Due to the fact that they are not too large, they should have a strong introduction, an attraction to-read body, and a conclusion that gives a firm summary of what was discussed above.
Given that our content is designed for the web, utilizing short sentences of 20 words or fewer and incorporating section headers is essential. In some cases, "listicles" with numbered lists are highly suitable as they allow our readers to follow the content effortlessly.
Second, we prefer people who can comfortably write both mid-form (approximately 1,200 to 1,500 words) and long-form stories that can be more than 2000 words in length. These articles range from product reviews to comparisons and even descriptions of various models of a vehicle.
Benefits Of Joining TaxiHack
When you join TaxiHack, you become part of a dynamic team that values your contributions and provides a supportive work environment.
Here are some of the benefits you can expect:
Competitive Salary and Performance-Based Incentives: We recognize and reward your hard work and dedication with a competitive salary package.
Additionally, performance-based incentives are in place to acknowledge outstanding achievements and motivate you to excel.
Flexible Working Hours and Remote Work Options: We understand the importance of work-life balance.
While our main office is located in Japan, we actively hire writers from all over the world, giving you the flexibility to work from the comfort of your own home. Say goodbye to long commutes and embrace a more flexible lifestyle.
Birthday and Holiday Bonuses: We believe in celebrating milestones and spreading joy. You can look forward to a special bonus on your birthday and during the festive season as our way of showing appreciation for your commitment and hard work.
Generous 7-Day Holiday Allowance: We understand the importance of taking breaks and recharging. That's why we provide a generous 7-day holiday allowance, ensuring you have ample time to relax, rejuvenate, and pursue your own passions outside of work.
Join TaxiHack today and embark on a career that allows you to combine your passion for automobiles with the joy of sharing knowledge and engaging with a global community of car enthusiasts.
Let your creativity and expertise shine as you contribute to an exciting online platform dedicated to the world of automotive wonders!
Contact Us
You can contact us at:
Email: [email protected]
Phone: (+81) 90-2046-1986
We are looking forward to working with you!