When all the talking is about the Ford F150, it requires no introduction. For the Ford F150, the nameplate itself has been on the market for years.
In late 1948, the best line of pickup trucks, popularly known as the F-Series, was introduced by Ford.
This particular line of pickup trucks showcases a collection of regular, high-duty, and super-duty vehicles.
The upgraded Ford F-Series like the Ford F-250 and F-350 do a fantastic job for heavy-duty transportation.
On the other hand, the F-450, F650, and F-750 take total responsibility for commercial works.
Compared to the heavier line of pickup trucks, the F-150 has lighter abilities but has a significant contribution to the generation of pickup trucks.
The world has seen 14 generations of the Ford F150, and due to its uncompromised performance, it is one of the most coveted vehicles among truck drivers.
The Ford F-series utilitarian was manufactured to serve their purpose but look at it now, and it is the icon of American Ingenuity.
No wonder the F-150 is among the finest pickup trucks available. This article will discuss the best and worst years for Ford F150, focusing on consumer-centric models.
The best Ford F150s years are 1993, 1994, 1996, 2009, 2012, 2003, 2001, 2014, 2018, and 1998.
While the worst F150 years are based on total complaints received by the National Highway and Traffic Safety Administration, which are 2004, 2005, 2006, 2013, 2015, 2016, 2011, 2007, 2002, and 2010.
When the spotlight is one best year of F-150, it will be very unfair, not to mention the 14th gen F-150 released this year in 2021.
Therefore, buyers or consumers looking forward to getting an F-150 do not need to spend grands for this 2021 model.
The company claims that the 14th gen F-150 has come with new parts and does not differ. Hence, looking from a monetary standpoint, it is way better to get into a used F-150.
Now let's see the models you can consider buying and the models you should stay away from!
List Of The Best Years For The Ford F150: What Years To Buy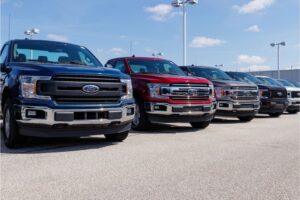 #1 Best Year: 1993 Ford F-150
The Ford F-150 1993 is a pickup truck with a classic and hard frame, specifically designed for efficient working and durability.
Not only that, it has an incredible weight enduring capability and towing capacity as well. (Check the Ford F150 towing capacity chart).
The Ford F-150 earned the title "Build to Boss" and served actively for decades in the early 90s.
So if you wish to get one of the classic kind, you may look up to it, and you may get one with 150,000 miles or beyond.
#2 Best Year: 1994 Ford F-150
The Ford F-150, the other classic pickup truck designed in the 90s. This traditional model came with side steps and awesome graphic decals on the majority of the models.
The F-150 of 1994 featured a beast engine with 143 horsepower, perfectly capable of doing the job and doing the same since 1994.
Many of these models are still vital to serve their purpose with pride. If your luck has it, you may get your hands on a 1994 F-150 with 200,000 miles or beyond.
#3 Best Year: 1996 Ford F-150
There is something special with the Ford F-150 released in 1996. Compared to its earlier versions, this model has a slightly greater horsepower.
Also, it showcased the smooth curve of its front end made it happen, the bestselling pickup truck of 1996.
Ford invested a lot in these models and made the engines the workhorses for hauling and towing, focusing on the future generations to come.
The 1996 F-150 has two gas tanks, gives the truck a sheer fuel holding capacity compared to other pickup trucks, and due to its higher power, it doesn't need to be filled very often like other vehicles.
Ford designs its trucks for more extraordinary performance and reliability.
#4 Best Year: 2009 Ford F150
Have you ever imagined a pickup truck with a luxury Platinum trim level? Yes, there is, the Ford F-150 2009.
This particular year truck has every possible capability to live up to its name and carry forward the legacy.
It surpasses the 1990 model, with a 248-horsepower engine. In addition, it showcases a sleek and humongous body with more room and comfort in the cabin.
The F150 2009 is an excellent combination of superb performance and comfort in the first place.
#5 Best Year: 2012 Ford F150
When talking of the 2012 Ford F-150, we cannot keep aside the newly added features.
Yes, the 2012 models come with new features such as the hill assist and neutral tow-assist, making this a super comfortable pickup truck to drive.
Furthermore, it has an automatic 4×4 like the Ford Lariat. Also, the trims and models released in 2012 allow you to customize your truck as you please.
It's a consumer-centric truck that every truck driver desire, as it can be used as a hauling truck and a comfortable cab that gives your family a comfortable ride.
This 2012 pickup truck has received the best reviews over the years, and the company is reselling this truck which proves to be very appealing to many buyers over any other model of F-150.
#6 Best Year: 2003 Ford F150
We have included the 2003 Ford F-150 model in the list as it is the pickup that received a rating of 4.7 stars by consumers on KBB.
Indeed, it is among the best and highest-rated pickup trucks. It has a potent engine, and the truck is highly durable. However, it serves you're a mileage of 12 miles per gallon.
With the Ford F-150, you can haul over almost anything, and it is a favorite choice for an outdoor-enthusiast like boaters and RVers.
It showcases a durable powertrain, engine, and transmission that surpasses all the other models of Ford F150 released since the 1990s.
If you find any of these used models, they can efficiently serve you 200,000 miles or above, and you can see how steady and reliable they are.
#7 Best Year: 2001 Ford F150
Following the 2003 edition, the Ford F-150 2001 successfully secured its position in the highest-rated trucks with 4.7 stars on KBB.
However, it a slightly less capable compared to the 2003 model. But, due to its durable powertrain, it settles the score with 2003.
These used trucks of this particular model for sale are plentiful with 200,000 miles or beyond on them.
So, the 2001 Ford F150 offers a pretty good and high mileage, determining how well-made and stunning the design is for this 2001 model.
Like every other new release of the Ford trucks, 2001 was "Built to Boss" when introduced and competed with its successors.
#8 Best Year: 2014 Ford F150
The Ford F150 models of 2013 and 2014 offer a plethora of super-duty engines.
The engine's power ranges from 302 horsepower 3.7-liter V6, a 365 horsepower 3.5-liter EcoBoost V6 engine, and a 411 horsepower 6.2-liter V8.
As the F-150 has various variations, like the single cab, super cab models, it is advised that you should make a practical choice based on your needs.
According to the statements of Consumer Reports, the 2014 F-150 is an ideal pickup truck and has much better reliability ratings than the 2013 F-150 model.
The Ford F-150s suffered a lot of criticism back in the 2000s, but things improve with time.
Yes, over a decade, they are back with some significant changes. Yes, the 2014 Ford F-150, the very truck that lives up to its name.
The 2014 F150 offers more than enough mileage and meets many buyers' demands due to its high durability and sheer comfort.
As a result, it is evident why the 2014 edition is a well-liked model by many.
This enormous likeability is due to the truck's wide trim selections and add-ons that allow the owner or you to modify everything, right from the frame to the technology and formulations that run F-150 and keep its passengers well-entertained.
You can consider buying the 2014 Ford F-150 because it is gentler in your pocket and a new release.
Of course, being a part of the grand 12th generation, you will get a few outdated features, but that will be more than adequate for you.
It comes with the MyFord touchscreen infotainment combined with Xenon headlights, hill assists, and excellent hauling capabilities.
#9 Best Year: 2018 Ford F150
Out of all the new releases of the Ford F-150s, it will be justified to mark the 2018 edition the best. The possibility turns into reality if you have the 2018 Ford F-150 by your side.
It has very high durability and great mileage compared to all the models released since the 2000s. This F-150 allows you to configure your truck as you wish.
However, there are a few significant remarks regarding the safety concerns. To know if this truck is true to its claims, we need to wait on time to reveal the truth.
Nevertheless, going by the abilities of this truck of 2018, it is evident that it is built to dominate the roads and terrains.
#10 Best Year: 1998 Ford F150
1998 is the year since the company witnessed great success with releasing the 1998 Ford F-150 model.
This particular model showcased excellent quality engine construction and configuration.
The model released this year had comparatively fewer negative remakes and very few issues. You can consider buying this model, and you can entirely rely on this for your work.
It served for 20 years, and it is still going to continue. This is why we considered including this excellent pickup truck in the list.
List Of The Worst Years For The Ford F150: What Years To Avoid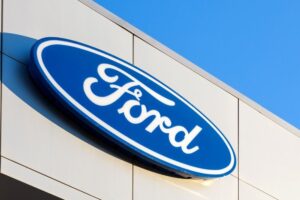 Undoubtedly the Ford F150 is a very reliable pickup truck.
It serves you with great hauling and towing performances.
But some of the models are not worth the money you spend on them.
According to the National Highway and Traffic Safety Administration (NHTSA), some models are flooded with complaints regarding their internal and functional components of F150.
Here I have a list of specific F-150 models which you should strictly avoid.
In addition, I have listed the vehicles analyzing their functionality, how these trucks perform under heavy use, durability, and longevity of their components.
Based on the parameters mentioned above, here are Ford F150 models that you need to avoid.
#1 Worst Year: 2004 Ford F-150
The Ford F-150, released in 2004, is the worst of all models ever introduced by the company.
This model was not that successful due to an increasing number of system and engine faults. As a result, this model is not a reliable truck.
Not only that. The model released in 2004 affected the sales and goodwill of the company.
In addition, the reports from NHTSA said the truck of 2004 has severe issues with the fuel tank straps.
Millions of the 2004 models were damaged by the fuel tank straps. As a result, the gas tank was detached due to undercarriage and was observed being dragged to the ground.
#2 Worst Year: 2005 Ford F-150
The Ford F-150, released in 2005, followed by 2004, had the same issues. Moreover, it also has window issues and the fuel tanks and impotent engine issues affecting the company.
According to campaign number #11V07000, the NHTSA said the Ford F-150 2005 has several issues with the airbags installed carelessly that severely injure the people sitting at the front.
Due to increased security and safety issues releasing this model was a complete loss for the company.
It didn't end with this, and there were further statements that said the Ford F150 2005 edition has reliability issues.
You expect a good mileage from heavy-duty pickup trucks, but this model drastically failed to meet this demand.
The average distance that this model could cover is just 103,000 miles. Therefore, the Ford F-150 is not a good choice.
#3 Worst Year: 2006 Ford F-150
Every model has some issues; some are considered the best, while others are considered the worst.
But with the release of the 2006 Ford F-150, the users went crazy seeing its engine and components.
Yes, the 2006 model was the highlight as the worst pickup truck due to its malfunctioning components and engine faults.
However, if the company had ever released the worst truck, the 2006 model should be.
Furthermore, this does not end here. If you look close enough, all the three models mentioned so far in the worst list have a common issue with reliability.
This model specifically will start to malfunction after completing 63,000 miles, and if damaged, it can cost you four thousand dollars to fix it.
In my opinion, you should stay away from this model under any circumstances.
#4 Worst Year: 2010 Ford F-150
Compared to the models mentioned previously in the list, the Ford F-150 is not bad. Of course, you consider a vehicle terrible when it has a faulty engine, but it is not that for this model.
The Ford F-150 2010 showcases a good engine but has annoying problems like leaking and shattering of the windows that have spoiled the company's legacy.
It is recorded that the NHSTA has consistently received thousands of complaints regarding shattering of the windows and leakage from the rear windows.
Also, they were reported about the issues with transmission of the F-150 truck and offer a rough riding experience.
Also, there were significant issues when downshifting from 2 to 1, a considerable amount of vibrations when driving, and a complete transmission failure.
Furthermore, they also added, there were numerous transmission failures when it was around 35,000 miles.
#5 Worst Year: 2013 Ford F-150
13 is always considered to be an unlucky number. Though I don't personally believe in it, however, 2013 was unfortunate for the company.
In 2013, Ford released its new model of F-150.
Unfortunately, it has a heavy front-end configuration, and the installed engine components did not get the job done as it was meant to be. As a result, it suffered many negative feedbacks!
The drivers suffered engine shuddering, and complete transmission failure was the main problem with this 2019 Ford F-150 model, said the NHSTA.
Moreover, it was also that the engine would stop and die at the middle road. When your engine loses power while driving, it cannot be enjoyable to get.
This is why we have included this particular model in the worst list.
#6 Worst Year: 2015 Ford F-150
When Ford released its new model of F-150, we hoped to see some new features and improvements over the issues they had. But that did not meet the stretch of our imagination.
The Ford 2015 model became one of those models with serious transmission issues and rough riding experience when you shift the gears.
After two years, in October 2017, millions of Ford F-150 2015 models had security issues (doors randomly opening when the truck is running).
This is a serious issue and can lead to severe accidents that can result in loss of life. You should not think of getting this model if you prefer giving your children a ride often.
Also, this truck has hard shifting, especially when you downshift.
Honestly, this model was unable to meet the company's standards, and due to this, the company suffered a significant loss in the market.
#7 Worst Year: 2016 Ford F-150
All the models mentioned suffer a common problem of getting their engine stalled. The same is happening with the Ford F-150 2016 model.
However, this model seems to have a significantly increased number of comments within just 30,000 miles of travel, says NHTSA.
Furthermore, this model has more issues with its engine, which seems to be way more common than other models.
The NHTSA has over 100 complaints regarding the malfunctioning of the motors.
In addition, the NHTSA reported 2016 to have security issues like the 2015 model (doors opening unpredictably). This can lead to life-threatening accidents.
As a result, for your safety, we have enlisted this model in the worst list.
#8 Worst Year: 2011 Ford F-150
The Ford F-150, released in 2012, has some of the most annoying and strange sets of problems.
The majority of the drivers of this 2011 Ford F-150 model have reported stalling of the engine when accelerating.
If you think that stalling of your engine is still a bit better than dying of the machine, you're a bit mistaken. Imagine the deficiency of power that your F150 has.
Stalling of the engine is a significant issue and is very annoying. NHTSA is flooded with these complaints from the users of this vehicle.
Another strange issue with this truck is its steering. Several feedbacks to the NHSTA reported that there were power steering issues within 100,000 miles.
Power steering plays a crucial role in any contemporary automobile. Also, the users reported these problems at a very early stage of the vehicle.
Generally, pickup trucks do not suffer from steering problems early on in their lifespan.
#9 Worst Year: 2007 Ford F-150
If we compare the Ford F-150 2007 to the models of 2005 and 2006 respectively, we find that the 2007 model is not that bad after all.
It has an acceptable frame and looks pretty good. However, there might be something that got this model here in the worst list.
The 2007 model has significant issues about making unnecessary and annoying and loud noises and fouling of the spark ports pretty early.
Except for creating unnecessary noises and minor issues with the engine components (spark plugs issues), there were no reported complaints to the NHTSA.
#10 Worst Year: 2002 Ford F-150
I have enlisted the Ford F-150 model released in 2002 in the worst list because it has one significant issue.
There are not many complaints regarding its performance or interior issues reported to the NHTSA, but the spark plugs installed in this 2002 model tend to blow out pretty early.
You can fix this, and it will cost you an extra $700 (US). If you consider buying this Ford F-150 2002 model, I advise you to add up to the $700 before your purchase.
Because if you end up buying it, you may have to replace the spark plugs sooner or later.
Frequently Asked Questions
Q1. How Much Distance Can I Cover With My Ford F-150?
According to the records, a Ford F-150 can serve you efficiently for a minimum of 150,000 miles.
These pickup trucks are specifically designed in such a way to make them last for a good long time and can help you work efficiently.
Getting service of 150,000 miles is very easy for your F-150, and if you keep the top maintenance, it can go beyond 150,000 miles.
As I've said before, if you keep the maintenance, it can go beyond its limits. There are plentiful F-150 you can find on the road, which served for more than 300,000 miles.
The key is to top it up with proper maintenance, such as changing the oil after every 3,000 – 5,000 miles, and a routine inspection for problems can make things easy for your truck, and it can last a long time.
The motors installed on the F-150 models are pretty good then we expect. However, there were some minor issues that their next model release has fixed.
Q2. Is The Ford F-150 2018 Reliable?
If you look closely at the Ford F-150 released in 2018, you will be surprised to see how modern it is. It features backup cameras, Bluetooth, heated and cooled seats.
This vehicle can offer you everything you would want to maximize your comfort. This model is very luxurious.
Not only it showcases excellent hauling and towing abilities, great engine with high horsepower, but this model also surpasses the capabilities of its predecessors.
Moreover, you do not need to worry about the issues. This modern designed F-150 comes less mechanical issues compared to previously released models.
Hence, it can be the best truck for the value you pay.
The Ford F-150 2018 model is renowned as the most coveted and popular vehicle in the United States, and you see the reason is valid after all.
These are excellently designed pickup trucks, and before you pick one, be sure you choose the best one.
Q3. Is The Ford F-150 2017 Reliable?
The modern and upgraded generations of the Ford F-150s are freaking awesome and are one the most desired vehicles in the market.
The 2017 model has fewer issues than the previous models, and its engine looks confident and highly upgraded. These engines have a greater horsepower to support hauling purposes.
Also, the new-gen models are available in a reasonable price range so that you can get a hold of some of the most fantastic vehicles ever released.
If you get yourself one Ford F-150, you will get to know and understand how reliable these pickup trucks are with time.
Let me assure you one thing: the F-150s will rule the roads and the years to come. Yes, the Ford F-150 2017 is a reliable model.
Conclusion
If you are planning to get yourself a Ford F-150, then what are you waiting for?
The Ford F-150 series is a designated legendary truck. However, some of the models are listed in the worst does not infer that other models cannot be a great pick.
This is what it is. When you get along with the Ford F series, you want it to be flawless.
Hopefully, you can take help from the information that I have provided in this article. In addition, I have listed all the best and worst years for Ford F-150 separately here.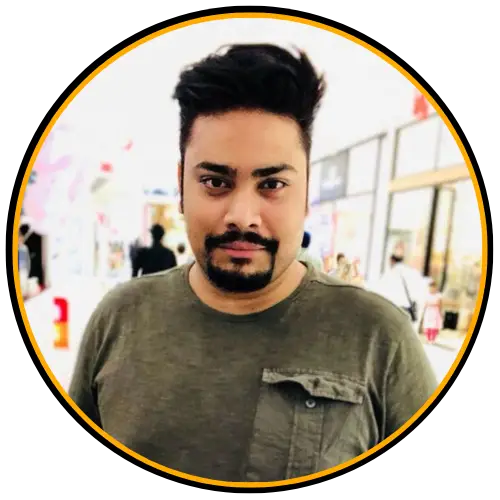 I am Tahir Azam, and I have been writing amazing articles for TaxiHack for as long as I can remember. I know everything that is to know when it comes to automobiles and is always on top of industry news and developments. While I am not an expert by any means, I pride myself on knowing the ins and outs of many different problems and, of course, their solutions. The articles on our website are some of the best and well-researched content that you will find, and I spend countless hours making sure this remains to be true. This is why I ask you to take your time out and read some of my articles, especially if you find a topic that resonates with you or is something you are looking into. This way, you will find the perfect mix of information and tips on your desired topic. Learn more about Tahir.