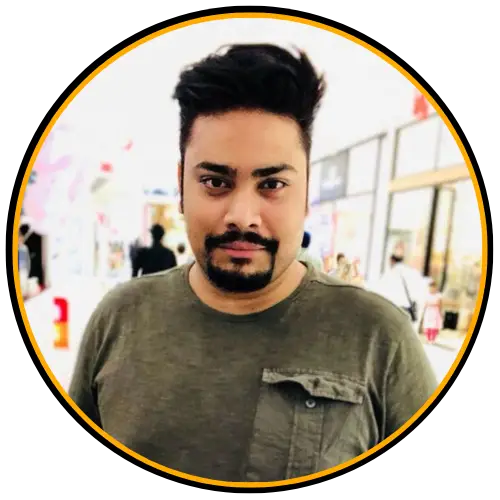 My name is Tahir Azam, and I am currently working as a content writer for TaxiHack (wvdot.com).
In the past, I have written all sorts of articles and even sold various books on Amazon! As part of my role here, I specialize in writing articles and informative pieces related to the automotive industry.
I am responsible for generating content specifically focused on car, products, and their features. I have spent a great time researching and analyzing different lineups to provide comprehensive reviews and comparisons while furthering my own knowledge.
In the past, I have written numerous product reviews, giving readers an in-depth understanding of the performance and reliability of various car models.
With my background in writing and my passion for automobiles, I strive to deliver content that is both engaging and informative.
I understand the importance of providing accurate and unbiased information to readers, which is why my content enables them to make informed choices.
My Upbringing
Born and raised in the picturesque town of Toledo, Ohio, I always had a sense of wonder and curiosity about the world around me. I had the privilege of experiencing the warmth and support of a loving family.
From an early age, I developed a fascination with vehicles of all kinds. Whether it was the sleek design of sports cars or motorcycles, I was captivated by them all. My parents encouraged my interests and provided me with all sorts of opportunities.
As I grew older, my passion for automobiles continued to grow. I started looking into the history of cars and found my love for writing along the way. This is when I started to write for all sorts of peculiar people to further my skills as a writer.
When it came time to choose a career path, the decision was clear. I wanted to combine my love for automobiles with my passion for writing.
I pursued a degree in journalism which provided me with a solid foundation in research and communication. This led me to be a great writer; however, I was not able to write much about cars between clients. That was until I was picked up by TaxiHack.
My Background For TaxiHack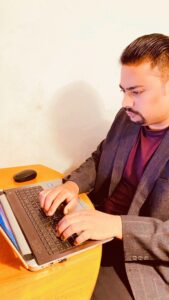 Before crossing paths with Yusuke Kohara and embarking on the TaxiHack journey my career as a professional writer had already taken flight in 2014.
Over the years, I had the opportunity to craft numerous articles and even published books on Amazon. This allowed me to hone my skills and gain invaluable experience in the realm of content creation.
When TaxiHack came into existence in late 2020, it was an exciting yet challenging venture for me. While I had a deep-rooted passion for automobiles, I lacked the in-depth knowledge required for automotive tips.
While I lacked the experience necessary to write proper articles, my partner had little to no clue about engagement in content creation.
For nearly a thousand nights, I tirelessly delved into the vast content of the automotive world. This included a lot of research and gathering insights from industry experts.
I eventually decided that reading competitor articles was the best way to gain knowledge on the matter.
I would then combine the content with my own style and finesse to reshape and enhance the experience for my readers. This would result in a much more cohesive article that readers could gain knowledge from.
Accomplishments & Awards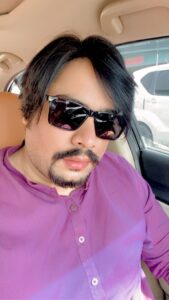 One of the notable achievements in my journey as a writer was being given significant attention and acclaim from readers and industry experts across many of my works. I have been honored with the Best Writer Award 3 years in a row in my school.
Furthermore, I have been privileged to have my work published in reputable magazines and websites. Collaborating with various publications, I have had the opportunity to contribute my articles on various automotive topics.
These publications have recognized my expertise and have gone ahead to say that anyone who goes on to work with me must be very lucky!
Frequently Asked Questions
Q1: What Is Your Next Goal For TaxiHack?
My goal for TaxiHack is to make sure that people see the site for what it really is.
Being the heart and soul of the website, I want to make the website more diverse and inclusive for all manner of people and minorities while providing amazing content to all my readers.
Q2: What Is Your First Car?
My first car was the Ford Fiesta. I was lucky enough to buy this amazing car after saving some money and I fell in love with Ford Fiesta right away.
Q3: What Do You Do Away From Work?
When I am away from work, I hang out with many of my friends who work and act in Hollywood. I love watching movies and going to the cinema.
I also play some League of Legends in my spare time, which is a game I have played as far as I can remember!
Q4: Why Should You Read My Articles?
You should read my articles simply because they are the most well-researched and authentic articles in the entire world!
Many of the articles on the web are full of fluff and blatantly copy other articles while being surrounded by many horrible ads!
My articles are nothing like this at all and aim to provide the reader with a sense of pride and accomplishment!
Q5: How Can His Readers Contact Tahir Azam?
While it is very rare, even I can make a mistake. In the unlikely event that you spot a typo or mistake in the information in my article or just want to reach out for a business inquiry, you can contact me through [email protected].
Popular Posts By Tahir
Did you know that seat belts save around 15000 lives every year? Yes, this is indeed true. They hold much more importance than one would think.
When it comes to driving your vehicle, several things are important to consider before you start your engine and when you are driving.
While I Am Working