Join TaxiHack, the leading platform for automotive enthusiasts, and become a pivotal part of our mission to provide the most comprehensive and insightful product reviews in the world.
We invite you to embark on an exhilarating journey where your passion, expertise, and discerning eye will shape the way consumers choose and enjoy their vehicle accessories.
Immerse Yourself In The World Of Automotive Accessories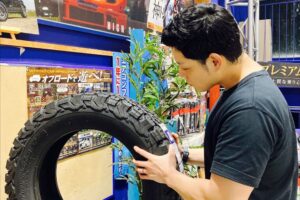 At TaxiHack, we understand that the automotive experience extends far beyond the mere act of driving. It encompasses the gadgets, innovations, and enhancements that make each journey extraordinary.
As an Automotive Accessories Product Reviewer, you will delve into this fascinating world, exploring a vast range of products designed to elevate the driving experience.
From cutting-edge technological advancements to stylish aesthetics, we cover it all. Our team seeks talented individuals who possess an in-depth understanding of automotive accessories and are able to provide critical evaluations.
We value individuals with the ability to scrutinize products, consider their performance, durability, compatibility, and overall value, and communicate their thoughts with clarity, authority, and a touch of creativity.
Qualities That Set You Apart
As an ideal candidate, your expertise extends beyond the realm of automobiles themselves. You have spent countless hours researching and selecting the best accessories for your own vehicle, and your friends and family rely on your discerning judgment.
Your commitment to quality and your ability to recognize the value of long-lasting products make you stand out.
We value individuals with strong analytical skills, a technical mindset, and a passion for writing. If you possess an educational or work background in science, academia, or technical fields, we consider it a major advantage.
Your domain knowledge and critical thinking abilities will contribute to the creation of the world's most authoritative automotive accessories reviews.
Guiding Consumers With Insightful Reviews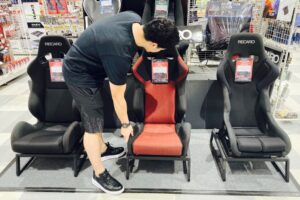 At TaxiHack, our mission is to guide consumers to make informed purchase decisions that they can feel confident about.
We achieve this by conducting extensive side-by-side comparisons, comprehensive testing, and rigorous analysis.
As an Automotive Accessories Product Reviewer, your role will be instrumental in achieving this goal.
Your Responsibilities As A Reviewer
Joining our team as an Automotive Accessories Product Reviewer comes with a range of exciting responsibilities:
1. Extensive Research
Immerse yourself in the category and each product, exploring existing user reviews, industry trends, and expert opinions to gain valuable insights and perspectives.
2. Methodical Testing
Develop and execute a comprehensive test plan for each product, considering various factors such as performance, durability, ease of installation, compatibility, aesthetics, and user-friendliness.
3. Objective Rating
Evaluate each product against a set of well-defined rating criteria, utilizing your analytical skills to provide unbiased and accurate scores.
Consider aspects such as build quality, functionality, value for money, and overall customer satisfaction.
4. Captivating Visuals
Capture high-quality images that showcase the products in action, highlighting their design, functionality, and integration with vehicles. Use your photography skills to visually tell the story of each product.
5. Selecting Award Winners
Play a vital role in selecting the best-in-class award winners based on your expertise and meticulous evaluations. Identify the accessories that truly stand out in their respective categories.
6. In-Depth Reviews
You must craft detailed and extensive written reviews for each product, offering a wealth of information to our readers.
Dive deep into the features, pros and cons, and real-world performance of each accessory, providing an engaging narrative that educates and informs.
7. Buying Advice
Contribute to the creation of buying advice articles, providing valuable insights and guidance to readers seeking the perfect automotive accessories.
Help them navigate the vast array of options available and make informed decisions that align with their needs and budget.
8. Testing Methodology Description
Document and articulate the testing methodology employed during the evaluation process, ensuring transparency and credibility in our reviews.
Join Our Team Of Automotive Enthusiasts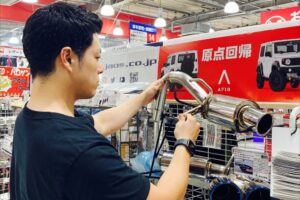 As a member of our team at TaxiHack, you will have the opportunity to work remotely as an independent contractor on a part-time basis, providing you with the flexibility to balance your passion for automotive accessories with other aspects of your life.
We understand that your schedule may vary, and we value your commitment to delivering exceptional reviews.
Here are some additional details about the benefits of joining our team:
1. Flexibility
Enjoy the freedom of setting your own working hours and location. Whether you prefer to work from the comfort of your home office or a cozy coffee shop, we trust you to create an environment that fosters your productivity and creativity.
2. Work-Life Balance
We believe that a harmonious work-life balance is essential for personal well-being and professional growth.
By working as a part-time independent contractor, you can pursue your other interests, spend time with loved ones, and engage in activities that bring you joy, all while contributing to our mission.
3. Competitive Compensation
We recognize the value of your expertise and the effort you invest in producing high-quality reviews. As such, we offer a competitive compensation package that reflects the caliber of your work.
Additionally, there is the potential to earn bonuses based on the quality and timeliness of your reviews, further rewarding your dedication and commitment.
4. Professional Growth
At TaxiHack, we believe in fostering a culture of continuous learning and personal development.
As an Automotive Accessories Product Reviewer, you will have the opportunity to expand your knowledge and stay up to date with the latest trends and innovations in the automotive industry.
Through your interactions with a diverse range of products and collaboration with our team of experts, you will gain invaluable insights and enhance your professional skills.
5. Collaborative Environment
While you will have the autonomy to work independently, you will also be part of a supportive and collaborative team.
We foster an environment where ideas are shared, feedback is valued, and everyone has the opportunity to contribute their unique perspectives.
Together, we strive to elevate the quality of our reviews and create a platform that empowers automotive enthusiasts worldwide.
Join our team at TaxiHack and embark on an exciting journey where your passion for automotive accessories and your dedication to delivering exceptional reviews will be recognized and rewarded.
Ethics And Conflict Of Interest
At TaxiHack, we prioritize integrity and objectivity in our reviews. We hold ourselves to the highest ethical standards and aim to provide unbiased information to our readers.
To maintain the trust of our audience, we cannot hire anyone who has a conflict of interest with the interests of our readers.
If you receive or intend to receive any form of reward from product manufacturers or anyone related to them, please understand that this would disqualify you from working on reviews for us.
How To Apply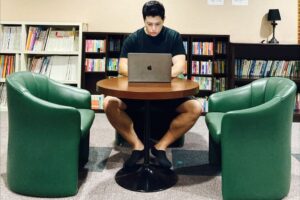 If you are excited about the prospect of joining TaxiHack as an Automotive Accessories Product Reviewer, we encourage you to apply by following these steps:
Email your application to [email protected], ensuring that the subject line reads "Application for Automotive Accessories Product Reviewer."
Attach your comprehensive resume detailing your professional background, relevant experience, and educational qualifications.
Provide an extensive list of the automotive categories in which you possess expert knowledge, showcasing the breadth and depth of your expertise.
Include 2-3 writing samples that exemplify your ability to engage readers, convey complex information clearly, and offer valuable insights in the realm of automotive accessories.
Submit 2-3 captivating photographs that showcase automotive products in use, capturing the essence and functionality of each product.
Remember to submit all documents in PDF format for our review.
Join us at TaxiHack and make a significant impact on the automotive industry.
Together, let's shape the future of automotive accessories and empower consumers worldwide to make informed and satisfying purchase decisions.
Apply now and be a part of our quest to create the most authoritative and captivating automotive accessories reviews in the world.