First introduced back in 1997 and evolving steadily, releasing yearly models even up to this New Year, Honda has continued to improve upon their original design and working of a compact SUV.
Doubling down on interior space, handling, transmission, and reliability, the SUV class has stayed true to its original formula while bringing about improvements.
However, not every generation of Honda CRV has been widely regarded.
Below, I have listed the best and worst years for Honda CRV, and later in the article will explain what makes them fall into each category and why.
Best Years for Honda CR-V:
2016
2006
2005
2021
2020
2019
1997
2001
Worst Years for Honda CR-V:
2011
2007
2015
2010
2009
2008
2002
2003
Now that we have established which years are the best and the worst, let's dive deeper into why this is so.
List Of The Best Years For The Honda CR-V Class: What Years To Buy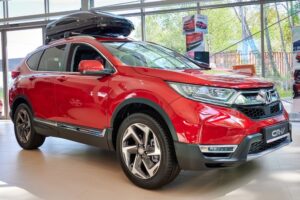 The best years of the Honda CRV class are when there were little to no complaints about the models.
The products of each year are widely regarded and have little to no defects.
#1 Best Year: 2016 Honda CRV
The Honda CRV 2016 model is regarded widely by fans of the company as the best of the latest line-up of models sent out.
One of the top-selling vehicles of its category, the 2016 model, offers amazing ride quality along with comfort in the form of their cozy front seats and fuel efficiency.
The car offers you snappy handling and responsive breaks during a normal ride, making driving smooth and friendly.
Despite being a compact SUV, the car is very versatile with its cargo, holding large amounts of cargo.
The 2016 CRV model is mostly compared to the models released decades ago because they are similar and share the same strengths.
Still, the 2016 model features more advanced and tech-related features, making it more approachable in the modern world while having an iconic and instantly recognizable design, making it one of the best CRVs the company has put out.
#2 Best Year: 2006 Honda CRV
If not for the advancements made by the 2016 model, the Honda CRV 2006 would have made the top of the list very easily.
Even after more than a decade, this vehicle holds a strong resale value that it has gained and maintained through its sheer amount of dependability and positives.
The round and sleek look of the car is very recognizable.
The model earned a perfect score by the NHTSA for its protection from impact from all sides, and while not a wilderness exploration vehicle, it can navigate through wet & snowy roads.
While not so powerful, it is fuel-efficient, space-efficient, comfortable, and reliable. It is still a solid investment despite being more than a decade old.
#3 Best Year: 2005 Honda CRV
Much like its successor, the Honda CRV 2005 boasts a handful of great and solid features and many varied strengths to put it this high on this list.
Starting again, the car holds a strong re-sale value despite being released more than 16 years ago. It is jam-packed with almost every safety feature imaginable to rival its competitors.
It has one of the best engines of its time, safe from many problems that hurt the generation before it.
Regardless of how old the car is, it is still one of the company's best CRVs due to its good handling and braking system and smart and efficient fuel economy.
#4 Best Year: 2021 Honda CRV
One of the more recent models released by the company, the Honda CRV 2021, has hit the mark once again by delivering a product that balances out value and quality.
U.S. News & World Report deemed the best car for the money. The 2021 model shows that the car does not have to be judged by its price.
Coming with a large cargo area, more console storage than others in its class, and amazing interior quality, this particular model offers you the choice between conventional and hybrid powertrains.
Coming with a collection of safety features and a good fuel economy, it has hard not to recommend the 2021 Model, especially since it's fairly recent.
#5 Best Year: 2020 Honda CRV
While the next model moves towards a balance between money and quality, the Honda CRV 2020 goes on to be more environmentally friendly while ensuring the user is satisfied.
Labeled the best car of 2020 by AutoTrader and 2020 Green SUV by Green car journal, the 2020 model is another solid entry on this list, doing everything to provide a great interior, brilliant acceleration, and an efficient fuel economy, all while not compromising on anything.
It was undoubtedly the best hybrid car you could purchase in 2020, being extremely efficient as a conventionally-powered model and a top-selling hybrid model equipped with a powerful engine and all the safety measures that should accompany it.
#6 Best Year: 2019 Honda CRV
The Honda CRV 2019 was tested against many of its competitors and easily came out on top.
Via the competitive test results, the CRV 2019 model was declared more powerful and satisfying and came with a list of well-rounded attributes that helped it beat out its competitor, the Subaru Forester 2019.
One such attribute is that the car makes no sacrifices in interior space. Despite being shorter than its competition, it has good cabin storage and a touch screen to flex on competitors.
The fuel efficiency and mileage seem to be a trend with Honda CRVs as the 2019 model also boasts a solid fuel efficiency which has earned it a spot here on this list.
#7 Best Year: 1997 Honda CRV
The original and what some would consider the best, the 1997 Honda CRV, redefined what it was to be an SUV.
Being the first SUV the company had released, they held nothing back, loading the car up with user-friendly gadgets and making sure it felt and drove like a normal car would back in the late 1990s.
The car has proven dependable when driving and very efficient when operated.
Though it is not as fuel-efficient as the various models which come after it, it is still a hidden gem, easily capable of traveling large distances with little to no repairs, even in snowy areas thanks to the AWD, which can plow through snow to get to any destination.
#8 Best Year: 2001 Honda CRV
Continuing on the first generation of Honda SUVs, we have the Honda CRV 2001, a very small and city-friendly SUV that was economical to buy and still holds its resale value to this day.
The AWD mentioned in the 1997 return in this model, capable of driving through intense snow when needed.
The car could automatically add traction from the front wheel to the rear wheels, too, all without user inputs.
The car has enough horsepower to keep up with local traffic and offer smooth driving along the way too.
This, along with smooth suspensions and a small body, makes it a comfortable and friendly SUV designed to move people around the city with haste.
List Of The Worst Years For The Honda CR-V Class: What Years To Avoid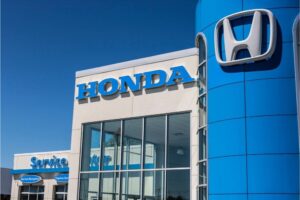 The worst years of the Honda CRV class are where the cars were borderline impossible to drive without issues.
There would be constant issues, some being a nuisance while others being life life-threatening.
#1 Worst Year: 2011 Honda CRV
Widely regarded as one of the worst Honda SUVs ever made, the Honda CRV model 2011 was a pitiful and sad way of ending what a horrible generation of models was.
The 3rd generation of CRV models was packed full of some very bad cars, but the 2011 model took the cake, being the absolute worst year for the Honda CRV class.
Almost everything wrong you can imagine with a car happened with the 2011 model.
The car had more problems at lower mileages than in any other model. This, paired with the expensive repairs, made it rank on the top of our list as the worst year.
The door actuators were designed, giving regular problems while locking and unlocking, tires would wear out unevenly, various engine problems, steering problems, braking problems, airbag problems, electrical problems, noise, and general uncomfort at the back seat, if you can imagine a car-related problem, chances are this model had them.
#2 Worst Year: 2007 Honda CRV
The 2011 model may have ended the disastrous generation for the company, but it was the Honda 2007 which started it.
This model came with a widely disliked design that persisted for the next generation.
The model came with various NHSTA complaints, including the bad door locking actuators that would continue for years.
The actuators made it hard, if not impossible, to lock or unlock the doors for the car. The airbags posed a safety defect that could seriously injury or even kill a person.
They were forced to be recalled by the company. Deemed unreliable, you could sink upwards of $5000 into the car and still not have it running in its proper condition.
#3 Worst Year: 2015 Honda CRV
Probably the most complained car on this list, the Honda 2015, would have made this list's worst year if not for the 2011 model having lots of problems very early.
You would think Honda would learn its lesson after the 3rd generation, but somehow, the 2015 model gets even more NHSTA complaints, having an engine that users said "vibrated like crazy" and often died in reverse or wouldn't start at all.
The electrical system was extremely criticized, being called rodent friendly and having a car battery that would often die.
All of this was accompanied by lackluster handling, various transmission problems, and an unintuitive media system which was part of a greater array of interior problems.
#4 Worst Year: 2010 Honda CRV
Back to the dreaded 3rd generation, we are now looking at the Honda CRV 2010, another widely complained model that repeated the models' mistakes in the generation before it.
Many of the problems listed in the 2007 model are repeated here as if Honda didn't bother trying to fix them.
Engine problems ranging from harmless excessive oil consumption to dangerous unwanted acceleration and the engine's heating and cooling were also criticized, receiving many NHSTA complaints.
The folding design of the back seat was uncomfortable, and the lack of a V6 engine offering was disappointing.
Overall, it looked bleak for this model as criticism rose, and people abandoned it around the 5000-mile mark.
#5 Worst Year: 2009 Honda CRV
Another 3rd generation disappointment, the Honda CRV 2009, had an extremely rough and bad ride quality. The car does a poor job of handling and hiding road imperfections.
The acceleration is also very slow, going from 0 to 60 in about 10 seconds which could mean the difference between you making the green light or forcing to stop at the red light.
Honda has proven to provide modest power and high efficiency in most of their models, but in this generation, particularly this model, neither of them held up.
These disappointments were accompanied by the same problems dating back to the 2007 model; no V6 engine offered uncomfortable backseats, AC problems, wheel problems, interior issues, and deadly airbags.
#6 Worst Year: 2008 Honda CRV
With the disastrous start of their 3rd generation, Honda needed to win back its audience and deliver a product that could restore its reputation.
The Honda 2008 decided to be the exact opposite of this and took the same wrong turns which the 2007 model did.
The airbag problem still was not resolved, despite an ongoing airbag recall which led to a dangerous situation for customers. The door actuators were still broken and unresponsive.
I would specify that the entire actuator system was at fault, and fixing the locks meant replacing the entire locking system, which is horrible for a customer to think of.
Once again, no V6 engine was offered, and the backseats were still incredibly discomforting.
#7 Worst Year: 2002 Honda CRV
The Honda CRV 2002 marked the start of a new generation of Honda SUVs, with the first and successful generation coming to a close.
The 2002 model featured a redesign and more power and other features while trying to retain the same qualities as the 2001 model but instead brought on a few unintended consequences.
There were a grand to four recalls called on this particular model, which hurt customer relations.
The wheel bearings and steering pumps were prone to breaking and needing replacement.
The AC was likely to have a compressor and release hot air, debris, and metal fragments into the cabin. Door actuator failure was common, and the engine was also littered with problems.
#8 Worst Year: 2003 Honda CRV
This was the first time Honda got on to a bad streak of yearly releases. It would be something that would, unfortunately, become very common in the following generations.
The Honda CRV 2003 had the same problems as the previous model.
The CRV 2002 persisted to this new model, which included the AC spewing metal fragments into the cabin and the airbag issue, which was still being resolved.
The door actuators were still not working due to the bad system in place.
The engine is also just as bad, capable of getting locked up before a hundred thousand miles and having a tendency to overheat.
The vehicle is noisy with lots of rattles and air noise, feeling cheaply made and uncomfortable to ride in.
What Are The Most Common Problems With The Honda CR-V?
Over multiple generations and yearly releases, Honda has set usually set a new benchmark in the quality of their product; however, model releases in certain years have not been kind to the company's reputation, and rightfully so.
No car is perfect, and despite having a lot of problems, Honda CRVs are generally very reliable.
They are just weighed down with a plethora of problems ranging from simple handling issues to comfortability problems to equipment failure.
Here are a few of the most common problems associated with the Honda CRV and the models they are found in:
1. Engine Problems
The engine is the most integral part of any car and having any problem with it is cause for concern. There have been quite a few kinks with the engine throughout the yearly releases.
The CRV had a problem where there was unwanted acceleration, even when braking, causing a lot of damage.
Some models were infamous for their fast oil consumption, where owners would have to top off the oil every 1000 miles.
Other models reported fuel injection problems related to overfilled oil levels and the smell of gas in the cabin.
If you like to know more about this specific issue, then read the article on Honda 2.4 engine problems.
2. Air Conditioner Problems
Air conditioners are no strangers to problems, especially in cars.
The early Honda CRVs had a particularly faulty compressor which would break down, blow hot air and metal fragments into the cabin.
These fragments, along with debris, would sometimes be coated with a black sludge which many people have labeled as the Honda Black Death.
This problem, minus the metal fragments, is common in several different years of the Honda CRV and usually occurs within the 40,000 – 100,000-mile range.
Sometimes the entire system is at fault, which requires you to simply change the entire system rather than the compressor, which is not cheap.
3. Door Actuator Problems
The door actuators are safety measures to keep the door locked. This keeps you safe against intruders and while driving.
Unfortunately, it can be very dangerous when these locks are no longer in your control, as was the case with many Honda CRVs whose door actuators would lock and unlock on their own.
The malfunctioning door locks would jam completely.
These two years forced a class action lawsuit on the company as the only way to fix the actuators was to replace them entirely, which, as you can imagine, is not ideal or cheap.
Related: Why Won't My Honda CR-V Start?
Frequently Asked Questions
Q1. What Year Honda CR-V Should I Avoid?
If you have been keeping along with the article, then there should be little to no doubt that the 3rd generation of Honda CRVs, which lasted from the years 2007 to 2011, should be avoided at all costs.
This entire generation of Honda CRVs was plagued with various issues starting with the earlier models having their door locking actuators completely fail.
Later models had oil consumption issues, and the entire generation had a bad case of the AC compressor failing.
Q2. What Year Did Honda CR-V Have Transmission Problems?
The first wide-scale transmission problems detected in Honda CRVs were back in the second generation with the 2002 & 2003 models.
The next big transmission issues would be in most of the third-generation models from 2007 to 2010 and come back in the 2012 & 2013 models.
These transmission problems were so severe that Honda had to have the models from these specific years recalled.
This was primarily due to customer complaints about faulty transmissions and jerking at certain gears.
Q3. How Long Does Honda CRV Last?
How long your car will last depends entirely on how well you take care of it, along with how much your drive with it daily.
Honda CRVs are made with high-quality materials and amazing craftsmanship, allowing them to run over two hundred thousand miles.
With a little extra care, you can bump this well over four hundred thousand, which can translate to 20+ years.
This can easily be achieved by regularly changing the car's oil and filter.
Related: How Long Do Honda CR-V Last?
Q4. Are Honda CRV Expensive To Repair?
The industry average to repair and maintain a vehicle per year is well above six hundred dollars.
The Honda CRV manages to beat this cash requirement by managing less than four hundred and thirty dollars, making it much cheaper and inexpensive to maintain.
Of course, damage and dents depend on the amount of damage the car sustains and many other factors, but repairs should be cheap if you regularly maintain your vehicle and make sure to avoid dents and scratches.
Q5. Does Honda CR-V Hold Value?
Honda CRVs are a great SUV class, and this shows in their overall value, which can hold for a long time. They have one of the lowest depreciation values in the industry, rivaling Toyota.
Depending on your model and year of purchase, a typical Honda CRV will depreciate by about 39% in 5 years, which is less than 8% per year.
This, along with inexpensive car repairs show that a Honda CRV is definitely worth the purchase.
Conclusion
Honda is a very family dedicated company when it comes to their CRV class models, which are one of the best SUV class vehicles on the market.
Despite some years having less than adequate remarks and a lot of problems, they are still more reliable than their competitors.
These have been the best and worst years for Honda CRVs.
No doubt, the 2016 Honda CRV is an iconic vehicle made by the company that offers a lot of features along with being known for its handling and reliability and closeness to the 2005/2006 models.
In contrast, the 3rd generation 2007-2001, is the hardest to recommend and should be avoided.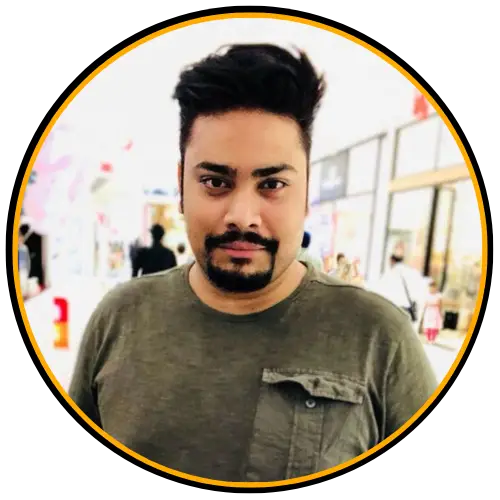 I am Tahir Azam, and I have been writing amazing articles for TaxiHack for as long as I can remember. I know everything that is to know when it comes to automobiles and is always on top of industry news and developments. While I am not an expert by any means, I pride myself on knowing the ins and outs of many different problems and, of course, their solutions. The articles on our website are some of the best and well-researched content that you will find, and I spend countless hours making sure this remains to be true. This is why I ask you to take your time out and read some of my articles, especially if you find a topic that resonates with you or is something you are looking into. This way, you will find the perfect mix of information and tips on your desired topic. Learn more about Tahir.