The Honda CR-V is a compact crossover SUV that has been around since 1995. It has evolved and is currently in its fifth generation.
Honda has nailed this one down, so it has had insane sales in recent years. There even is a hybrid variant of the SUV, and it has excellent fuel efficiency.
Although the SUV has reached a level of reliability that allows people to buy any recent model without questioning anything, one thing that is still asked is, how long do Honda CRV last?
You will be surprised by the number. The CR-V has an expected lifespan of anywhere between 250000 and 300000 miles, simply amazing.
The Honda CR-V is an SUV that can be bought without any second thought.
That said, there are still things that one should know about, which may very well affect your decision to purchase it.
This article will get into the details of them. So, without any further ado, let's get straight into it!
What Is The Average Life Expectancy Of A Honda CR-V?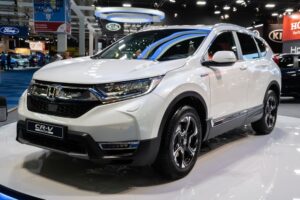 The Honda CR-V is an SUV that can last for a long time.
Honda has designed it so that it can be driven for more than 250000 miles.
It can touch or even cross the 300000-mile barrier. That is truly insane.
The SUV can be driven for two decades when you put it in years.
That is a lot and is definitely on the upper higher end of the spectrum of all SUVs present on the market.
You may very well be aware that the lifespan of the CR-V depends on the type of hardware that it is using.
Further down in this article, there will be a detailed discussion about the lifespan of the individual hardware. So, I suggest that you stick around to read that section.
Does Honda CR-V Last Longer Than Other Similar Vehicles?
Although the Honda CR-V is a great SUV, there is a chance that some other vehicles in the same class may be better than it.
In this section, I will find the CR-V's closest competitors and see if they can hold up against it.
1. Honda CR-V Vs. Hyundai Tucson
The first SUV that I will be compared with the Honda CR-V is the Hyundai Tucson. This is one stylish-looking vehicle and has been bought and loved by thousands of people.
Let's see if it is any good on the road.
The first thing that I will be discussing is the total number of complaints. The Honda CR-V has gathered 3400 complaints, which is not a great number.
Hyundai Tucson, on the other hand, beats this by a huge margin. It has had 760 complaints only, which gives it a clear lead in this round.
The next thing that will be put to the test is reliability. The results I am using have been taken from JDPower.
The Honda CR-V has earned a very impressive 81 out of 100. On the other hand, Hyundai Tucson managed to beat it by two points. It has scored an 83, which is even greater. This means Hyundai's offering is more reliable.
The Honda CR-V has finally been able to gain some ground in this final round. It just obliterated Hyundai Tucson here.
It can be driven for 200000 miles, while the Honda CR-V can be driven for 300000. This translates to a six-year gap, which is considerable.
Although these SUVs are excellent, Hyundai Tucson still pulls ahead in this competition. It is more reliable and has lesser complaints, even though it will last for a shorter period.
Related: How Long Does A Hyundai Tucson Last?
2. Honda CR-V Vs. Ford Escape
Another big brand that has made its way onto this list is Ford. The vehicle that is under the spotlight today is the Ford Escape, which is an excellent SUV.
Let's see how good it is and if it can beat the Honda CR-V.
There are indeed vehicles out there that have more complaints than the Honda CR-V. In the case of the Ford Escape, it has 4500 complaints, which is 1100 more than Honda's SUV. So, the CR-V has earned a clear win in this first round.
The second thing that will be compared is the reliability. We have already seen that the Honda CR-V has earned an 81 out of a 100.
The Ford Escape has managed to score a 78. Now, this is a pretty decent number, but it is not as good as what the Honda CR-V achieved.
The Honda CR-V maintains its lead and widens the gap with the Ford Escape in this final round.
The Ford Escape can last for up to 200000 miles, which is not bad. But in the case of the Honda CR-V, it can last for more than 300000 miles. It is just not a fair comparison.
The Honda CR-V is a fantastic SUV, and it has easily beaten the Ford Escape. Although the Escape is not bad by any means, the CR-V is just on a whole other level.
So, if you have to choose between the two, you should go for the Honda. You will not be sacrificing anything if you choose to make this decision.
Related: How Many Miles Will A Ford Escape Last?
3. Honda CR-V Vs. Nissan Rogue
Another sturdy SUV to consider as an alternative to the Honda CR-V is the Nissan Rogue. This one is another highly regarded vehicle and is one of the best in its class.
Let's put it, and Honda's offering head to head to see which one wins.
The Nissan Rogue is off to a great start with this first round. It has managed to gather 1200 complaints, which is a lot lesser than the 3400 of the Honda CR-V.
This is a difference of almost triple, which shows you that the experience of owning the Nissan Rogue will be more positive.
In terms of reliability, the Nissan Rogue narrowly beats the Honda CR-V. It has earned an 82 out of a 100, one point more than what Honda's offering could achieve.
Although the difference is negligible, I am inclined to say that the Nissan Rogue is the winner of this round.
The Nissan Rogue is another SUV that cannot stand up to the 300000 miles that the Honda CR-V can achieve.
It can go up to 200000 miles, which is still acceptable, but the competition is just sitting on another level. So, the Honda CR-V easily wins this round.
The Honda CR-V is a solid SUV. It blows most of its competition out of the water. But that was not the case with the Nissan Rogue.
The SUV won against Honda's vehicle thanks to its more reliable nature. So, if you had to choose between the two and lifespan was not a major factor, you should go for the Rogue.
Related: How Long Does A Nissan Rogue Last?
Life Expectancy Of Honda CR-V Car Parts
I mentioned early on in the article that there will be a detailed discussion of the life expectancy of the parts that are present in a Honda CR-V.
This hardware is required to make sure that the vehicle functions properly. I will be discussing the lifespan of these parts individually.
Average Lifespan Of Honda CR-V Brake Pads
There is nothing special about the brake pads that Honda inside the Honda CR-V has used. They are typical ones and are just as good as OEM ones found in other vehicles.
So, you can expect the pads on this SUV to last anywhere from 30000 and 70000 miles.
70,000 miles is an amazing number, but 30000 is not. So, why is there such a gap?
This can be due to many reasons, but the main one is driving habit. Some people like to brake slowly, while others like to apply the brakes at the last moment.
The latter is the one that needs to change the brakes at or around the 30000-mile mark. If you are on the other side, you can expect a long lifespan from the pads.
Average Lifespan Of Honda CR-V Battery
The Honda CR-V uses a traditional lead-acid battery to power the electronics present inside.
There is nothing inherently special about it, and it can last anywhere between 3 to 5 years. That is a pretty decent duration.
After this time interval, you may notice that the battery may not provide the cranking power it used to, resulting in the CR-V not starting easily.
Factors such as temperatures and vibrations can greatly affect the battery life present inside your Honda CR-V.
So, when you look at replacements, you should not settle for anything less than an AGM one. It has ironed out most of the drawbacks of conventional batteries.
So, it will provide you with a reliable experience for the whole five years.
Average Lifespan Of Honda CR-V Tires
Although there is nothing unique about the tires present in the Honda CR-V, they are still pretty good ones.
The present ones have been designed to last for as long as 60000 miles. This is as far as OEM tires go, so the CR-V is one of those leading the pack.
The story takes a turn when purchasing replacement tires for the Honda CR-V. Although it is recommended to buy OEM ones once again, some people may want to try aftermarket ones.
In that case, you should make sure that you don't buy too cheap tires. They tend to fail around the 10000-mile mark.
Average Lifespan Of Honda CR-V Transmission
Unfortunately, the transmission of the Honda CR-V cannot last as long as the vehicle itself. This was to be expected because it can touch 300000 miles.
I have written detailed reviews on many vehicles, and the story of the transmission is the same. It fails before the vehicle can ever be driven for 200000 miles.
So, you can expect some costly repairs to get the transmission system of your Honda CR-V back in usable condition.
The cost may vary from person to person, but I can confirm that it will be in the thousands of dollars.
This is something to be prepared for, regardless of the fact that you have bought a used or a new CR-V.
Related: What Are The Honda CR-V Transmission Problems?
Average Lifespan Of Honda CR-V Spark Plugs
There are mainly three different types of spark plugs: copper, platinum, and iridium. They have been named in their respective order, starting from the least lasting to the longest one.
In the case of the CR-V, Honda itself recommends that the spark plugs should be replaced after 30000 miles. This makes it clear that the OEM ones are made of copper.
So, when you look for replacements for the OEM ones, you should make sure that the ones you buy are platinum or iridium only.
At the very least, they will have double the lifespan of what copper plugs can achieve. So, you should choose carefully.
Average Lifespan Of Honda CR-V Key Fob
The Honda CR-V uses a regular key fob. It has nothing special, which means it will not cause any issues.
Honda did not use low-quality materials or electronics to manufacture the fob present in the CR-V.
It will last for the entirety of the 300000 miles of this SUV. It will not fail on you, as there have been no reports of something like this happening.
The battery will need to be replaced, but that needs to be done once every few years. So, that is something which will not concern you too much.
What Is Good Mileage For A Used Honda CR-V?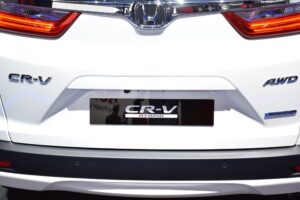 If you are in the market for a used Honda CR-V, I would suggest not buying one that has more than 150000 miles on the odometer.
The main reason is the vehicle has a minimum expected lifespan of 250000 miles.
So, you should purchase one that is far from that number.
Plus, there is always a risk of transmission failure with one that has been driven for more than 100000 miles.
How To Increase How Long Your Honda CR-V Last
There are many ways of making sure that the Honda CR-V can be driven for the maximum of its advertised mileage.
The main things you can do are:
Maintain at recommended intervals (Honda service routine).
Repair damages as soon as they occur.
Rotate tires every 5000 miles.
Lubricate the throttle linkage.
These are some of the many things to ensure that the CR-V can be driven for as long as possible, with a few issues too.
Problems That Limit The Life Of Your Honda CR-V
The Honda CR-V is a reliable SUV, but it has some problems.
Let me list down some of the common ones:
Denso pump failure.
Unexpected acceleration.
Failure of the AC compressor.
Steering wheel judder.
These are some of the common issues that owners of the CR-Vs have to face. They can be fixed, but they do make owning this vehicle less convenient.
These can occur in any vehicle as they are manufacturing faults rather than being those problems that occur due to mishandling the SUV.
Related: Honda CR-V Starting Problems
What To Look For When Buying A Honda CR-V
There are many things to look for if you are interested in buying a used Honda CR-V.
Some of the things that should not be overlooked are:
Check ownership history.
Make sure the vehicle was maintained at proper intervals.
Check for rust.
Information about repairs and accidents.
Condition of the transmission.
These things should be checked as they can influence your decision to buy the vehicle you are looking at.
Related: Best And Worst Years For Honda CRV
Frequently Asked Questions
Q1. Is The Honda CR-V A Reliable Car?
The Honda CR-V is a pretty reliable car. Yes, it does have its issues, but overall, it will provide users with a memorable experience.
There is a low chance of it needing any major repairs during the course of its lifespan.
So, if you are not purchasing it due because of its reliability, I can assure you that you should not be concerned.
Q2. Does Honda CR-V Have A Lot Of Problems?
No, it does not. There are some issues, such as door locks failing, but they do not classify as those which can reduce the longevity of the SUV.
The ones that you should be focused on are the ones that were mentioned in the article above.
They are classified into:
Steering problems.
Fuel system issues.
Engine issues.
These are things you should be concerned about. There are other issues, but they are not as severe.
Q3. Is It A Good Idea To Buy A Used Honda CR-V?
Buying a used Honda CR-V is the way to go. As the SUV has a lifespan of up to 300000 miles, a used one can be bought that has been driven for up to 150000 miles.
There are no drawbacks to owning a used SUV. In fact, you are saving money by doing so. So, I would suggest that you should search for and buy a used CR-V only.
Q4. Does Honda CR-V Rust Easily?
Rusting is not a common issue reported by owners of the Honda CR-V.
This does not mean that the SUV is not prone to rust at all. Its frame can and will be corroded but not before its due time.
What I mean by this is that there will be rust development after a few years, but it will be slow enough that you will not have to worry about it.
Q5. Is Honda CR-V Expensive To Maintain?
The Honda CR-V has been designed to go a long way. So, instead of discussing its annual maintenance cost, I will be talking about its first decade. I have some great news for you.
The cost that will need to be paid over the first ten years is $7155. The industry average is $1725 higher. So, the CR-V is low maintenance.
Conclusion
The Honda CR-V is a fantastic SUV. It has been in the market for quite some time, and there is no doubt that it is one of the best options in its class.
The CR-V is not only packed to the brim with features but is an extremely reliable SUV too.
Taking into account the fact that it can also touch 300000 miles, it really is an amazing vehicle.
We have reached the end of this article, and I hope that you got the answer to your question of how long do Honda CR-V last?
If you do decide to buy it, I can assure you that you are making the right decision.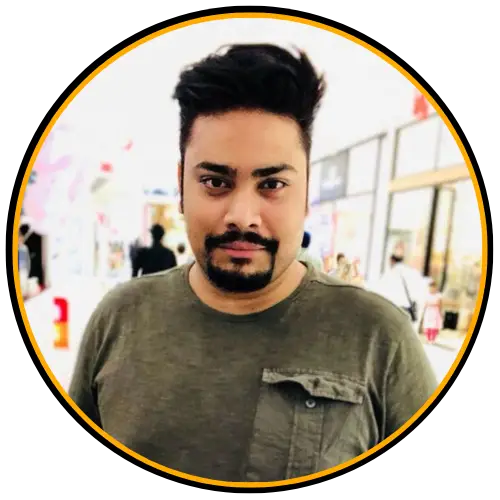 I am Tahir Azam, and I have been writing amazing articles for TaxiHack for as long as I can remember. I know everything that is to know when it comes to automobiles and is always on top of industry news and developments. While I am not an expert by any means, I pride myself on knowing the ins and outs of many different problems and, of course, their solutions. The articles on our website are some of the best and well-researched content that you will find, and I spend countless hours making sure this remains to be true. This is why I ask you to take your time out and read some of my articles, especially if you find a topic that resonates with you or is something you are looking into. This way, you will find the perfect mix of information and tips on your desired topic. Learn more about Tahir.