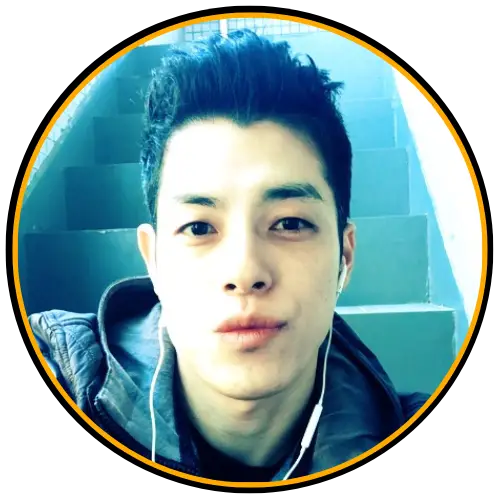 I am Yusuke Kohara, an automotive industry marketer hailing from the Shiga-Prefecture, Japan.
Through my efforts, TaxiHack (WVDOT Automotive) has experienced remarkable growth, attracting over 350,000 monthly visitors within a span of just 14 months.
At TaxiHack, my primary objective is to ensure that our website delivers the information our reader's desire.
This entails conducting thorough keyword research and in-depth analysis of relevant topics to meet and exceed the expectations of our audience.
By dedicating myself to these crucial tasks, I strive to create a user-centric platform that caters to the specific interests and needs of our readers.
My Background & Goal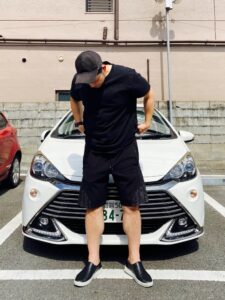 After dedicating numerous years to learning about search engine optimization (SEO) through various courses, my business partner Tahir Azam and I established TaxiHack in late 2020.
During that time, I was employed at an SEO agency in Osaka, which was a job I was extremely hateful towards.
As the site started to generate substantial revenue, along with the success of my other websites, I made the decision to transition into a full-time blogger for TaxiHack and leave my job.
This allowed me to commit my undivided attention and expertise to the growth and development of the site.
In the coming years, my primary objective for TaxiHack is to establish it as the most renowned automotive media platform recognized by enthusiasts worldwide.
Moreover, I aim to assist as many individuals as possible by delivering quality content that surpasses the offerings of our competitors.
Having witnessed the dominance of large car dealerships, insurance agencies, and rental companies within the automotive industry, particularly in the online space, I recognized the need for smaller businesses and independent automotive web publishers to have a fighting chance.
I firmly believe that with determination and a strategic approach, even a modest company like ours could effectively generate substantial traffic while sustaining a livelihood.
If you are interested in receiving guidance and support to enhance the growth and success of your automotive site, please don't hesitate to reach out.
I am more than willing to share my expertise and help you achieve your goals.
Accomplishments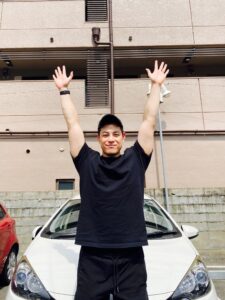 Having achieved substantial traffic growth for TaxiHack, the website's success provided me with the opportunity to leave my previous job, which I found unfulfilling, and embrace a full-time career as a blogger.
This significant milestone in my journey caught the attention of ODYS Global, who approached me to share my success story. You can read my entire journey here!
Through dedicated efforts and strategic implementation of effective marketing techniques, I successfully attracted a substantial audience to TaxiHack.
The resulting revenue not only enabled me to break free from the constraints of my previous job but also empowered me to pursue my passion for automotive blogging on a full-time basis.
Frequently Asked Questions
Q1: What Is Your First Car?
Back in 2007, when I lived in Los Angeles, my first car was a black Chrysler PT Cruiser.
I had a special affection for that car because, in my opinion, it had a striking resemblance to one of the Batmobiles. Nowadays, I am driving Toyota Aqua and I love it.
Q2: What Is Your Dream Car?
Like many, my dream car is the Lamborghini Aventador. The thing is, I am not content with dreaming about it. I will do whatever it takes to get my hand on that car.
I often say, "Go Get It! Don't Just Dream About It!". This is the motto I have lived my entire life on.
Q3: What Is Your Hobby?
This is an important part of my life; everyone knows I could use the exercise, which is why I go there a lot.
I had a lot of friends back in the day that would accompany me to the gym. I also go to various car shows like the Tokyo Motor Show.
Q4: What Is Your Next Goal For TaxiHack?
My plan is to help entrepreneurs in enhancing their online presence and expanding their websites, just as I have obviously done for my own website.
Leveraging my extensive marketing expertise in the automotive sector, I am totally confident that my team and I can effectively support business owners in their quest to generate ample leads and also boost their income through their websites, similar to what I definitely did with mine.
Additionally, our endeavor is to establish TaxiHack as the foremost resource hub for our audience.
We are committed to diligently addressing our readers' challenges and surpassing our competitors by consistently delivering the best content which I authorize.
Q5: How Can A Visitor Contact Yusuke Kohara?
Please feel free to ask me any questions you may have at [email protected]. I am here to assist you and will strive to respond within 24 hours.
As the co-founder of TaxiHack, I bear full responsibility for ensuring the satisfaction of our readers.
If there is any feedback or concerns from our audience, I am committed to making the necessary changes to improve our site.
Your happiness and engagement are my top priorities, and I am dedicated to meeting your expectations.
Popular Posts By Yusuke
Car ads have always been some of the best advertising and marketing examples. The best car marketing campaigns have combined innovation, inspiration, and emotion, capturing the imagination, making people happy, and getting results.
Do you know what letter has been established as the most potent in the world? Hypothetically, it's M — for the ultimate driving machine from the legendary BMW. You may not believe it, but the illustrious BMW M's roots extend far beyond what you may realize.
My Work Place