Car ads have always been some of the best advertising and marketing examples.
The best car marketing campaigns have combined innovation, inspiration, and emotion, capturing the imagination, making people happy, and getting results.
But that doesn't mean that an ad that works well now will continue to work well in the future.
I've put together a list of some of the best car ads that truly transcend time. Keep reading for more.
1. Honda's The Power of Dreams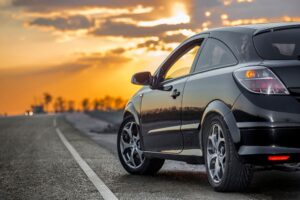 One of the best car ads is the "Power of Dreams."
It shows what Honda believes, which drives the company to research and develop many high-tech products.
It also shows how much the company wants to do well in the market.
This new way of marketing Honda as a whole uses the company's best ideas, which can only come from years of design and creativity.
The ad uses the paper to show Honda's history and the many different versions of Honda engines.
With the slogan "The Power of Dreams," these ads inspire innovation and new ideas, just like Honda's cars do.
Also, on a general note, Honda's ads do a great job of using narratives and storylines, which is an art form.
Every good ad has a story that makes people want to know more. They use mystery and emotions to get people interested in Honda's world and invite them in.
The brand wants to connect with people, and when it does, the audience cares about the product deeply.
This is what the best advertisements accomplish, whether part of a screen marketing campaign or a high-priced commercial.
The goal is for Honda's marketing to show how they think about their wide range of products and all the people who touch them along the way.
2. Speed Dating by Mustang
Mustang's speed dating event is a brilliant way to market cars at the right time and in the right way.
Ford chose this smart video content marketing strategy by putting cameras in a Mustang to record passengers and drivers.
The Mustang team then set blind dates for a stunning professional driver and drove them in her Mustang.
Then she drives the car like a stuntwoman, shattering her passengers' ideas of what a good-looking female driver looks like.
The ad shows how quickly a Mustang can accelerate from 0 to 100 miles per hour and how well Ford and its entity know who they are trying to reach.
Mustang also uses a woman in the Speed Dating ad to disprove the idea that women aren't good drivers.
With just under a million views daily on YouTube for the first ten days after its release, it's difficult to dispute that this short clip hasn't hit the mark, from the actors to the shots to the prank setup.
The clip brings out Mustang's corporate identity and fits with the brand storytelling that a muscle car needs.
3. Chevrolet's Best Day Ever
Even though Chevrolet ranked among the most acclaimed automakers in the US, its brand was on the decline.
During the first three months of 2015, the brand trailed its three main rivals regarding perception and appreciation. People were questioning its quality and dependability.
Therefore, Chevrolet launched the #BestDayEver campaign to boost its reputation and appeal to younger customers.
Not only did they use entertainers and famous people in their ads, but they also did an eight-hour video feed on YouTube.
They also surprised more than 12,000 people in the United States with gifts.
The #BestDayEver campaign made people reconsider and dramatically altered their perception of Chevrolet.
The advertisement generated distractions that drew the public's attention, kept them engaged across networks, and provided opportunities for future collaboration.
Over 3 million people watched the live stream during the campaign, and the hashtag was seen over 1.5 billion times on social media.
The goal of this multichannel campaign was to do something unique and different.
Chevrolet ensured they would be known for a long time by giving the audience something they didn't expect.
4. Volvo Trucks Epic Split
Volvo trucks pulled a marketing masterpiece when they got the famous Jean-Claude Van Damme to be in their ad.
In The Epic Split, Jean-Claude Van Damme does a split between two trucks that are moving backward. This shows how stable and accurate Volvo's dynamic steering is.
The ad team used truck drivers' emotional connection with their trucks to come up with ideas to show the new trucks in a way that makes people feel something.
The ad meant to impress experienced truck drivers with how well the truck drove.
Not only did the ad win multiple awards, but 40 million people saw it in just 9 days. Volvo also made $170 million from its worldwide sales after the ad.
The cost to make this was about $4 million, so the return on investment was huge. This ad is the best example of what you can do when you think creatively and use your brain.
5. Ford's Try More
When Ford started its "Try More" campaign, it aimed to get people to try new things. This went along with the recent redesign of the brand's core models.
The "Try More" campaign teamed up with local businesses to help people get better at things like salsa dancing and improving their comedy.
Also, Ford held live shows where people could try things like lobbying an axe, riding a mechanical bull, and Mixed martial arts fighting.
After going to one of the partners or trying something new on their own, customers could post videos or photos to Ford's social media page to enter a contest.
Finalists flew out to the "Ultimate Try-Athalon" in Montreal.
The "Ultimate Try-Athalon" had even more things to do, like having a professional driver take them out on a racetrack.
As a brand, it's important to use chances like a redesign or rebranding to get back in touch with customers.
Ford rebranded itself as a fun and creative company by taking the new design on the road and holding several creative events to show off its main product, the car.
6. Virtually Porsche by Porsche
Porsche introduced a Virtual Environment in the US and worldwide so clients could try out the new Panamera 4 E- hybrid technology.
The brand's marketing team knew that not all customers had VR technology, so they devised a plan to make 5,000 limited-edition Oculus Rift viewers with the Porsche logo.
Each viewer was covered in suede leather to look like the stylish leather on the inside of the concept, and it had a code you could scan to get people to the app easily.
So, when people put their devices in the Cardboard viewer, they instantly had a virtual reality headset that showed the PEC experience in a way that the brand had never done before.
Porsche worked with Conde Nast to make content and with Google to make 5,000 limited Google Cardboard viewers with Porsche branding.
They also reached out to influencers and diehards to aid in the promotion of the campaign.
The first month that the Porsche VR app was available made it possible for 2.2 times as many virtual test drives as actual test drives in the US.
With the help of new technologies, there are new ways to connect with customers.
Immersive VR and AR allow brands to put people in their cars without being in person and the auto industry can use more of these innovations for their benefit.
7. Drive by Intuition by Lexus
With the first fully IA-written ad, the Drive by Intuition campaign puts theory to the test.
AI made a story full of real human emotions and couldn't be told apart from something written by a person.
The campaign was shown all over Europe on TV, in movies, and on the internet.
The campaign received over a million dollars in free publicity from various media outlets, demonstrating its worth.
The story told by the AI isn't anything new or surprising.
It's about a technician placing the final touches on the Lexus ES and then watching it go through a scary but successful crash test.
Regarding artificial intelligence, Lexus has a very clear point of view as a brand of cutting-edge technology.
The brand doesn't think that AI technology will end the human era. Instead, it sees it as the beginning of a new era in which people and machines work together.
The ad showed how emotionally invested the vehicle's engineer was.
This part, which is often brought up in the "man vs. machine" debate, shows that AI can still imitate emotion by using data that is not subjective.
8. Toyota Prius's Game of Life
When most people think of the board game "Life," they envision wonderful family reunions.
But, as the new Toyota commercial "Game of Life" demonstrates, buying a car isn't always a fun and happy game.
There is much to learn when looking for a car, especially a hybrid. Game of Life was the first time an automaker has created an interactive video for YouTube.
The experience was aimed at first-time buyers and included five tools to assist them in deciding on and customizing their own Prius.
The Prius C advertising views vehicle purchase as a key decision for many people.
Therefore, Toyota wants to give its clients something new and exciting but familiar and friendly at the same time.
They could relate to the game of life, which also aimed to guide new car owners through the exciting process of purchasing a car.
Even though the campaign takes the "Game of Life" a little more seriously, the nostalgic commercial seems to be a consumer favorite.
9. Mazda's Sound of Tomorrow
Mazda's goal is to position itself as a brand for young people, and there was no better way to do so than by partnering with Tomorrowland, Belgium's most famous festival.
The Sound of Tomorrow is promoted with a picture of a car literally and metaphorically making music.
The set resembles a large vinyl record, and when the Mazda MX-5 drives over it, it produces music.
Because the car's steering is so precise and sharp, it can work as a pick-up needle replacement. Mazda and Tomorrowland both have an open mind and a vision for the future.
They also want to keep coming up with new ways to improve people's interactions with their vehicles and events.
Mazda vehicles combine design and technology to create an exciting and uplifting experience, as well as #mazda Space, which is intended to be a place where people from all walks of life can meet and collaborate to improve the world.
The collaboration with Tomorrowland provided Mazda with a large platform, with over 400,000 people participating in the campaign.
10. Nissan's #DoItForUs
How does a company stand out during the world championships while every brand vies for attention?
This amusing Nissan advertisement used a few hundred Olympians, eleven spy cameras, and two actors.
The #DoItForUs advert was a clever way for the company to publicize its partnership with the Rio Olympics.
It employed a surveillance camera and, after the hashtag began circulating, people's perceptions of the brand improved by 5%.
They picked a theme they knew people would accept, which worked out nicely for them, particularly since the message was timely.
"Do it for us," a series of gags starred at the Rio 2016 athlete briefing, showed that Nissan UK supports these athletes.
Before the campaign started, two preview films with a corporate look and feel were put out. Not only did the ad work, but it also made people aware of Nissan as a brand.
Final Thoughts
If you want your car advertising strategy to stand out, it needs to be interesting and creative and do more than show a car going fast around a pretty corner.
Each of these automotive video marketing campaigns tried to create something new and fun that can attract and keep people's attention.
Car buyers have also grown to care about the brands on an emotional level. Tapping into this emotion is key to successful and effective car advertising campaigns.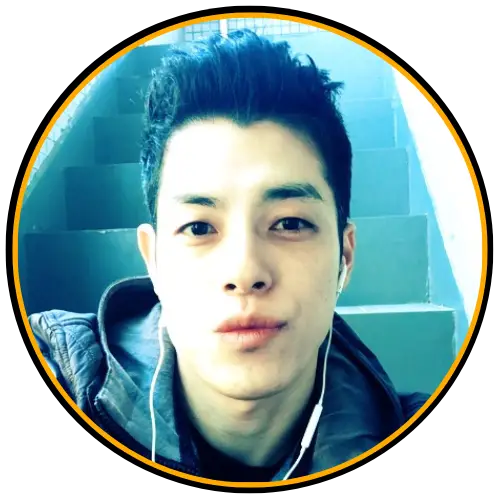 My name is Yusuke Kohara, and I am a passionate SEO expert. I am also the founder of TaxiHack alongside my business partner, Tahir Azam. Our journey began in late 2020 after I escaped the clutches of a despised job in Osaka. Determined to excel, I embraced full-time blogging and directed all my attention toward the growth and development of our site. At TaxiHack, our primary objective is to establish ourselves as the most esteemed automotive media platform, acknowledged by enthusiasts worldwide. We strive to surpass competitors by delivering exceptional content that goes above and beyond. But our mission extends beyond personal success. Recognizing the dominance of large car dealerships, insurance agencies, and rental companies in the online automotive space, we became advocates for smaller businesses and independent automotive web publishers. We firmly believe that with a strategic approach, even modest companies like ours can generate substantial traffic while maintaining a sustainable livelihood. Learn more about Yusuke.