It is an important topic of discussion.
Did you know that motor vehicle crashes have been the leading cause of children deaths and the numbers keep rising?
Child safety awareness has evolved dramatically throughout the years due to the rising number of cases.
Keep your children safe and drive responsibly when they are with you in the car.
Now you must be wondering what exactly child passenger safety is?
It is something that parents should always be alert about, and it is essential that parents buckle their child in the car appropriately with the compatible use of accurately installed safety seats or booster seats or belts according to the child's age, height and weight.
In this article, I will be providing you with the important information that every parent should be aware of and the rules that must be followed to prevent serious accidents when you are on the road with a child in the passenger seat.
Let's begin!
The Importance Of Child Passenger Safety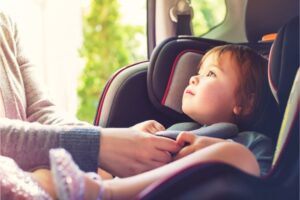 One of the greatest fears of any parent can be the dangers of car crashes while riding with their children.
The leading cause of death among children at the age of 4 up to 13 is motor vehicles, and the numbers have increased rapidly throughout the years.
According to National Highway Traffic Safety Administration (NHTSA), the average number of 4 children at the age of 14 and under were killed, and 529 were injured every day in motor vehicles due to not following the proper rules, and this is just from the year 2008.
The scariest part is that approximately 1900 children who are infants, toddlers, and up till the age of 14 have died in motor vehicle accidents every year since 2000.
Now you can only imagine what the total number is until now.
This is the reason why the third week of September has been announced as the Child Passenger Safety Week to introduce strategies that will make a change and also in order to raise awareness about the seriousness of this issue.
The Root Of The Problem
It is really important for every parent to realize how serious this issue is and what the consequences are for not following the proper guidelines that are set.
According to Safe Kids, the number of deaths of children under the age of 4 is up to 31 percent, whereas the number of deaths for the children at the age of 4 till 7 is up to 42 percent for the children who were not restrained in the year of 2009.
However, this is not just the case of children in the past; there have been many cases throughout the year for the same exact reasons.
Furthermore, there are parents who would let their children sit at the front seat of the vehicle; this is strictly not allowed as per the law.
A child above the age of 13 is allowed to sit at the front seat with seat belts on throughout the whole ride.
Either way, do not let your child sit at the front seat as it is more dangerous for them and can cause life-threatening injuries.
Child Passenger Safety Week
Due to the rising deaths and injuries throughout the years, the third week of September is announced as the Child Passenger Safety Week.
The purpose of this week is not just to raise awareness but also to make people all over the world understand the seriousness of this issue and to think about the number of innocent lives of children that were lost due to tragic incidents of motor vehicles.
An important role should be played by everyone and not just people who have children in order to reduce cases like these and save more lives.
It is stated that people who follow child safety procedures can reduce fatal injuries by up to 70 percent, just only for infants and up to 55 percent for children at the age of 2 until 4.
It can make a huge difference if proper procedures are being followed.
In addition to that, this can be done if more people start going to child safety educational meetings, join campaigns to raise awareness, follow up with safety education sponsored by health care facilities, etc., to gain more knowledge and learn what they can do to prevent serious incidents.
Strategies To Follow
There are basic and easy strategies that everyone should keep in mind when they are riding with a child in the passenger seat.
One of the most important is to always keep your child buckled up before anything else. Once your child is seated, make sure the seat belt is tight and secured in place.
It is also important for you to note that you should always install the car seat correctly and check it every time before putting your child in it.
Child Restraint System
It is crucial for every parent to check the car seats before putting their child in them.
It is stated that approximately 46 percent of the time, parents failed to install their child's car seat correctly; this is the reason why there is a rising number of deaths for children who were not restrained properly or restrained at all.
The child safety laws that are adopted by all states in the United States have reduced the minor injuries rate by 35 percent and all other serious injuries up to 17 percent.
It is worth mentioning that, in 2016, up to 328 restraint children that were between the ages of 4 and younger, such as infants, were saved only because they were buckled up properly.
This is something you should take into consideration and always place your child appropriately on the seat with tight seat belts.
Car Seat By Age
It is stated by the Federal Aviation Administration, the National Highway Traffic Safety Administration, and the American Academy of Pediatrics to keep your child in the rear-facing seat for as long as possible, even above the age of 4.
This is because it is one of the safest ways for a child to sit in the car and save them from any serious accidents.
Moving on, they suggested that once your child outgrows the rear-facing car seat, it is appropriate to transition your child into a forward-facing car seat.
It is for kids aged four and above.
Once your child outgrows the previous seat, it is time to move your child into the booster seat, for kids above four and up till seven years old. (Learn how your child should fit in a booster seat).
Lastly, moving into shoulder seat belts, it is important that you note this transition should only be made if your child has outgrown the rest of the options.
It is a vital piece of information for every parent to know that transitioning your child will decrease the chances of protection; hence these transactions are made in order to meet the appropriate high and weight limits of the car seat in proportion to the child's height and weight so they can sit comfortably.
However though, it is necessary for you to keep your child in the rear-facing seat for as long as possible because it is the safest way for your child to ride, but it is also stated that booster seats can reduce the chances of injury by 45 percent for the children that are between the ages of 4 till eight as compared to car seat belts, nonetheless always make sure to delay these transitions as much as possible.
Dangers Of Heatstroke For Children
It is almost unbelievable, but there have been cases in which children were left or trapped inside the car.
These cases have increased dramatically in recent years; it is declared that roughly about 54 percent of deaths have been happening due to leaving the child inside the car in the heat.
Moreover, this year about 20 children have died from heatstroke, and in 2019, about 52 children died from heatstroke alone.
The pediatricians have declared the cause of deaths were vehicular heatstroke which could lead to their deaths within minutes if the child is left in a hot vehicle.
This is why it is always important for every parent to check their car's back seat before leaving or locking, and once you have checked, make sure to always lock it.
How To Prevent These Incidents
There is so much that one can do in order to prevent serious incidents like these from happening again.
This is why there is a Child Passenger Safety Week every year to raise awareness and to make a change in the habits of everyone so they can expand their knowledge and improve to be better each time.
It is essential for you as a parent to read through the guidelines that are mentioned by the NHTSA and the AAP to keep yourselves updated.
What Can You Do For Child Safety?
There are various ways in which you can raise awareness and be a part of a change of something that is good for you and the community.
In the month of September, during the CPS week, you and your family can join child safety seat distribution and education.
People can either volunteer or join these safety activities as the technicians will provide you with free education on how to use a car seat, whether rear-facing or forward-facing, booster seats and seat belts.
Moreover, the AAP persuades all pediatricians to have the knowledge and also promotes the recommendation of accurate car seats for children as part of the child passenger safety procedure.
In addition to that, during the safety week, there will be some safety inspections that can be done in order to settle things as they should be.
In addition to that, you can either host or go to informational meetings with your family to gain more knowledge or just help a family who is unaware.
Lastly, it is important for parents to always check the back of a car seat before locking and keep your car locked after checking.
As for bystanders, who happen to witness a child sitting alone in a locked car, it is necessary for you to call for help immediately, such as by calling 911 emergency.
Important Tips For Child Passenger Safety
These basic tips are for parents to help them in their daily lives as they can make a huge difference.
1. Always Look At The Instruction Manual
There are always instruction manuals provided with the car seat as it will help you on how to install it and the things that are required.
2. Check The Car Seat Before Purchasing
Even if you are purchasing a car seat that is brand new, it is still important to look through and do some tests before buying as it is a crucial step.
3. Installation Process
This step is so important because there have been accidents only due to installing the car seats incorrectly.
You should always follow each step and double-check before using the car seat.
4. Accurate Height And Weight Limit
It is necessary to take your child with you when purchasing the car seat as you have to check the height and weight of the seat as well as your child and your car to pick the best one that fits.
5. Always Check Before Driving
Whenever you are driving with your child, it is important to check the car seat to make sure everything is in place, and your child is buckled before you officially start your journey.
6. Drive Responsibly
It is important for you to drive in your full senses when you are with your child. If you are tired and sleepy, it is always better not to drive than to risk the life of you and your child.
7. Do Not Transition Too Soon
It is suggested by the FAA to keep your child in the rear-facing car seat for as long as possible because it is the safest way a child can sit.
The sooner you transition, the riskier it will be for the child.
8. Do Your Research
Once you have a car seat and a child to take care of, it is suggested you do your research beforehand, so you don't face problems and always make the right decisions.
The information is available online regarding child passenger safety from NHTSA, AAP, and FAA.
9. Check Back Seat
If you are driving alone to work or just going out alone at any time of the day, it is crucial to always check the car before driving as there have been cases of children trapped in the car seat.
10. Look And Lock
Locking your car should be something that you should do as a habit as sometimes people leave their car unlocked and kids tend to play inside.
There have been cases of children who lost their lives because they were locked.
If you are taking your child with you somewhere, make sure to always take them out of the car and with you.
11. Follow The Rules Everywhere
These tips do not just imply in your own car and car seat but also when you are in someone else's car or in a taxi, you should always put the seat belts for your child and if you ever see a child locked in the back of a car alone make sure to call for help immediately.
Conclusion
Overall, it is important to have knowledge about child passenger safety in order to prevent any serious incidents from happening.
Sometimes you might not even realize the things that you are doing can be life-threatening, but with proper knowledge and guidance, you can learn from your mistakes, stay cautious, and be eager to do better.
Here I have also listed down some tips that you can follow starting from today and make it into a habit as it can make a huge difference in your life, and make sure to pass it on to others to make a difference.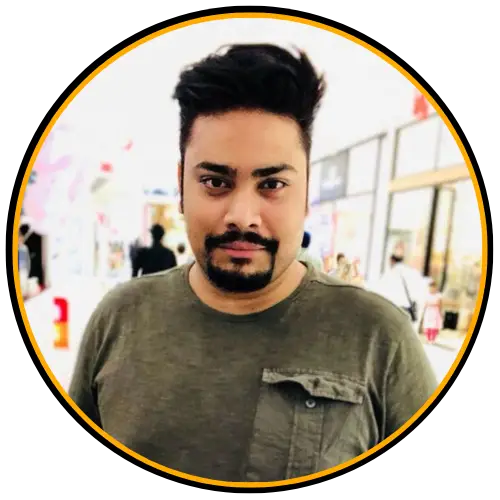 I am Tahir Azam, and I have been writing amazing articles for TaxiHack for as long as I can remember. I know everything that is to know when it comes to automobiles and is always on top of industry news and developments. While I am not an expert by any means, I pride myself on knowing the ins and outs of many different problems and, of course, their solutions. The articles on our website are some of the best and well-researched content that you will find, and I spend countless hours making sure this remains to be true. This is why I ask you to take your time out and read some of my articles, especially if you find a topic that resonates with you or is something you are looking into. This way, you will find the perfect mix of information and tips on your desired topic. Learn more about Tahir.