What is an all-in-one car seat?
For those who don't know, a seat like this one has been designed to support a kid from when they are a baby until the point they are ready to make the transition to actual vehicle seats.
These products have been designed to last for a long time, ensuring that they are worth the purchase. In this article, I will be looking at various available options on the market.
Finally, I will be crowning one of these seven products the title of the best all in one car seat. So, without any further ado, let's get straight into it!
7 Top Rated All-In-One Car Seats Comparisons
1. Chicco Fit4 4-In-1 Convertible Car Seat
Chicco is a manufacturer that makes some amazing car seats. I have had the opportunity to check out many of the brand's products, and it never fails to impress.
History has repeated itself yet again with the Fit4. This Chicco Fit4 4-In-1 Convertible Car Seat has earned more than 1400 positive ratings, with the majority of them being five stars.
Let's take a closer look at what makes it so good. The manufacturer offers this car seat in three different colors. There are three themes named Carena, Onyx, and Stratosphere.
These themes are purple and black, graphite and black and light grey and black.
All of them look extremely good. This amazing car seat can easily be installed as a booster seat at the later stages of use.
As this is a 4 in 1 car seat, it is perfect for parents who are looking to buy something that will be able to last through their kid's childhood.
As kids grow over time, Chicco has made it incredibly easy to remove layers to make room for your child. This way, he or she will never complain about the fit being too tight.
With all that versatility, the manufacturer remained committed to providing excellent safety. This car seat uses the manufacturer's DuoGuard side impact protection.
Two layers of protection have been used, with the first one being of high-quality EPS foam, similar to the ones found on bike helmets.
The second layer is mainly the steel-reinforced frame, ensuring that the seat will retain its shape.
Less than 1% of users complained about the car seat falling apart after a few months of usage.
The users who reported this issue were informed that almost no glue was used to install the foam.
As a very small number of people reported this, it can only be assumed that the brand has a quality control issue.
PROS
Easy to remove layers
Different color options
EPS foam lining
Steel reinforced frame
CONS
May start falling apart after a few months
Chicco has made a stunning product, and there is no doubt about that. The manufacturer should work to tighten up its quality control to ensure that buyers get what they pay for.
2. Graco 4Ever DLX 4 In 1 Car Seat
Looking for something that is not only reliable but has been tested by thousands of people?
Then the Graco 4Ever DLX 4 In 1 Car Seat is the product you are searching for. With over 23000 buyer ratings, this product has been tried and tested in various ways.
Let's see what features it contains.
Were you satisfied with the color options provided by the Chicco car seat?
It looks like you have no idea what Graco is providing. The manufacturer offers nine different color options, all of which look extremely good.
You can choose one that goes with your vehicle's interior, so the seat does not stand out that much.
The brand claims that this car seat will be able to support a child from infancy till he or she reaches the age of ten.
That is insane! It starts from a rear-facing harness and can be converted to a front-facing one.
In the later stages, the car seat can be used either as a highback booster seat or a backless one. It is indeed perfect for long-term use.
Graco sets its standards for all of its products. This should sound like a cause for concern, but you should know that the brand's standards are much higher than what is legally required.
This seat has been engineered using those same standards, called the Graco ProtectPlus.
Graco has created an amazing product, and there is no doubt about that.
The brand focused so much on making the seat safe and comfortable that it did not focus much on the installation.
Buyers complained that the car seat was not only very difficult to install but would move from its place. This is a serious issue and must be investigated as soon as possible.
PROS
Nine different color options
Up to 10 years of usage
Graco ProtectPlus certified
10-position headrest
CONS
Very difficult to install
Graco is a manufacturer that can be trusted blindly when purchasing car seats. The brand has never failed to disappoint me, and the trend has continued with this 4 in 1 car seat.
3. Britax One4Life ClickTight All-In-One Car Seat
If you want to spend once and not worry about anything, this Britax One4Life ClickTight All-In-One Car Seat is for you.
This car seat has gathered over 4000 five-star ratings, which tells you that it is another excellent product.
After you check out what it offers, you will certainly be compelled to buy it. Like the previous two, Britax offers various color options with this car seat.
They all look exceptionally good, and you cannot go wrong with either of them. My personal favorite is the cool flow teal, which looks great.
The seat itself is amazing! Like Graco, Britax assures buyers that it will work for ten years. It is perfect for children in the 5- and 120-pound range.
The installation of this car seat is simple and quick. The manufacturer made sure not to repeat the mistakes of other manufacturers.
They came up with their very own ClickTight install method that allows you to install the car seat in your vehicle in three easy steps.
Durability is another area where the manufacturer has not compromised. Britax has used a steel frame and a V-shaped tether with a patented design.
Both work in conjunction to ensure that the seat can absorb and dissipate as much impact forces as possible. This ensures that minimal damage reaches the child.
There are impact protection layers too. They cover the head, the neck, and the torso.
These layers help slow down the motion during the event of a crash, hence reducing the chance of bones breaking.
The installation of this car seat is incredibly difficult. This was the concern of a small number of users.
As this problem was not widely reported, it may fall on personal opinion rather than an issue regarding the install method.
PROS
Various color options
ClickTight install method
Extremely durable and safe
Patented V-shaped tether
CONS
It may be difficult to install
Even if the installation is hard, you will not regret anything else after installing this car seat. Britax is a very reliable manufacturer, and you are going to love this seat if you choose to get it.
4. Evenflo EveryStage DLX All-In-One Convertible Car Seat
Believe me when I tell you that the competition on this article is extremely tough. I am having difficulty placing each car seat because each performs so well.
All of the car seats have received a solid five-star rating. Coming in fourth place is yet another product that has received a similar rating.
Its feature set is quite impressive, and I cannot wait to tell you everything.
The Evenflo EveryStage DLX All-In-One Convertible Car Seat is a high-quality car seat that is considerably cheaper than the competition.
Cheaper necessarily does not mean it is a worse product. Evenflo has offered different color options for this car seat.
You can choose either one. All of them look great and would go well with the interior of any vehicle. This EveryStage DLX car seat is all-in-one. It can be used for up to 10 years.
It has multiple options, such as choosing from a rear-facing or a forward-facing harness or converting it to a booster seat.
The rear-facing harness has been designed in a manner that can be used longer than normal. The brand worked hard to ensure that your child's comfort would not be compromised.
Adding to the 10-position headrest and the three-position recline, the company has also made sure that the angle of your child's head will be perfect.
This ensures that there will be no slumping of the head while not affecting breathing. So, you will not hear any complaints from your kid regarding the seat not being comfortable.
A few buyers complained that the straps got extremely tight when their kids grew up.
They could not be adjusted properly, which led to bruises on their legs. Two buyers reported this issue only, which means that they may be isolated incidents.
PROS
Longer use of the rear-facing harness
Extremely comfortable
Relatively cheaper
Different color options
Like all other Evenflo car seats I have checked out, the manufacturer has ensured that there are little to no faults in its product.
This product is a great one and should be on your consideration list.
5. Evenflo Gold SensorSafe EveryStage Smart All-In-One Convertible Car Seat
Coming in fifth place is yet another product from the brand Evenflo. The manufacturer has won another position on this highly curated list, which shows just how good its offerings are.
This Evenflo Gold SensorSafe EveryStage Smart All-In-One Convertible Car Seat is the most unique, thanks to its smart functionality.
After reading about how it works, you will want to buy it immediately!
Like all other car seats in this article, the manufacturer is offering color options when buying this one. There are a total of five options, all of which look fantastic.
The car seat has an all-in-one design, which means that it has been designed to work for ten years. It is perfect for kids of all sizes and ages.
Let's talk about the smart functionality of this car seat. The manufacturer has integrated sensors into the chest slip of the seat, which is directly connected to the app.
The purpose of the sensor is to send live data to the app. It can report temperature changes, the strap being unbuckled, and even remind you if the seat has been in use for too long.
This ensures that you will be up to date about your child's condition when traveling. The installation of this car seat is easy and simple, thanks to the EasyClick installation method.
The manufacturer guarantees that it will take only 60 seconds to get this seat ready.
Despite all of its features, the seat has still ensured that the comfort of your kid will be retained at all times.
There are compatibility issues with this car seat due to the sensor. Users reported that it sticks out too much, which causes the panel to not close.
Another common issue was that the fabric attracts too much lint, which destroys the look of the seat and may also cause allergic reactions.
PROS
Smart functionality
Different color options
Easy to install
Extremely comfortable
CONS
Sensor sticks out too much
Attracts too much lint
Evenflo earned two consecutive spots on this article is more than enough to justify that this second smart car seat is great. You should consider getting it.
6. Maxi-Cosi Magellan Xp Max All-In-One Convertible Car Seat
We have almost reached the end of this article, and the competition is still going strong.
We are still seeing some unique features, all of which have been designed to enhance the overall experience of using the car seat.
From the brand Maxi-Cosi, this sixth product is an excellent option to consider.
This Maxi-Cosi Magellan Xp Max All-In-One Convertible Car Seat can be used for ten years. I am not talking about the expiration date but the ten years of your kid growing up.
That is very impressive! It is perfect for all kids between the 5- and 120-pound range.
The adjustable torso protection ensures that your child will not grow out of the car seat until he has reached the appropriate age.
The comfort of your child will not be compromised with this car seat.
The manufacturer made sure to take all appropriate steps to ensure that there are little to no complaints from your child regarding comfort.
This can be seen because the company has used a 14-position headrest. The 7-position recline also helps in this regard. It does not end there.
High-quality fabrics have been used, which provide extra padding and are easy to wash.
The installation of this car seat is easy and simple. The manufacturer has included belt lock-offs that allow quick and easy installation.
The connectors on this car seat are incredibly simple to install and detach. The unique feature of this car seat is the magnetic chest slip. It adjusts itself, which is incredibly convenient.
Despite the brand's claims, the fabric used in this car seat is not of good quality. Users complained about it wearing out much quicker than usual.
This is surprising, considering that this car seat is more expensive than the competition.
PROS
Easy to install
It will last for ten years
Magnetic chest slip
10-position headrest and 7-position recline
CONS
Low-quality fabric
Relatively costly
Maxi-Cosi is a brand that I have not heard of before, but it did leave a very positive impression. The car seat is reliable enough to consider before making your final purchase.
7. Diono Rainier 2AXT Latch All-In-One Convertible Car Seat
Finally, arriving in this article's seventh and final place is the Diono Rainier 2AXT Latch All-In-One Convertible Car Seat.
I have had the opportunity to check out one other car seat from the company, and I was pretty impressed.
Let's see if the brand can keep its streak.
Unlike other manufacturers that promise ten years of usage with their all-in-one car seats, this one is claimed to last for twelve years. That is a whole level above the competition.
The seat is forward-facing, which may not seem ideal to many, but it is still an excellent product. This car seat, despite being a versatile one, is incredibly slim.
This means that it will take up much lesser space than the competition. This is great for families that need more than one car seat installed in their vehicles.
It also ensures enough space for someone else to sit without getting crammed in. The comfort level of this product is also on a whole other level.
The manufacturer states that this product has been designed with tailoring in mind. The fabric used is wool, which is incredibly soft and is great for sensitive skins.
Finally, like many other seats on this list, this one is FAA approved. This means that it will work perfectly in all types of airplanes.
You will also not have issues with the authorities regarding this car seat not being legally authorized.
There are some serious issues, apart from the expensive price tag of this car seat. Users complained that they received pretty old products.
This is something I have discussed in the buying guide too. It is also very heavy, which should be considered before buying it.
PROS
Takes up less space
Can be used for 12 years
The wool used as a fabric
FAA approved
CONS
Expensive
The received product may be old
Very heavy
It looks like Diono has continued its streak with this car seat. It is not comparable to the likes of Graco, but it does a good enough job to earn a spot on this article.
What To Look For When Buying An All-In-One Car Seat
When it comes to purchase a car seat that will last for a long time, such as an all-in-one car seat, you need to ensure it is a good one.
To do so, you need to check a variety of factors before finalizing it. This buying guide will take a look at them.
Crosscheck The Amount Of Features With The Price Tag
The car seat cost is a big factor when buying an all-in-one car seat. You want to ensure you get the best product for your money, as it will be with you for many years.
You will be using this product for years, so you don't want to waste money on features you don't need or items that could potentially break and cause injury.
You also need to ensure the manufacturer is reliable and has a good reputation in the industry.
Some of the top brands include:
Although their all-in-one options may be expensive, these manufacturers are known to test out their car seats from the inside out. This means that their products are certainly worth it.
Should Have Many Safety Features
You should look for an all-in-one car seat with many safety features. The best ones will have a 5-point harness, strong metal frame, solid base, and a good latch system.
These features ensure that your child is safely secured in their seat. The car seat should also be easy to install and secure.
Lastly, these important safety features are not always easy to find in an all-in-one car seat, so check them when shopping for one!
Don't Forget About The Comfort
It's important to remember that this seat is going to be with you for a long time. It will sub for your baby's car seat as their booster.
So, even if it costs extra money, it's worth getting all-in-one car that is comfortable. You want to be able to adjust the straps so they fit properly.
The padding should also be thick and soft because babies are more likely to sleep better in padded seats rather than harsh plastic ones.
Lastly, the installation should be secure so the car seat does not move as much when driving. This will ensure your little one stays comfortable at all times.
Frequently Asked Questions
Q1. Is It Better To Buy An All-In-One Car Seat?
Yes, it is. I am not only talking from the cost perspective.
Single-use seats are expensive because you need to get new ones when your kid outgrows the old ones. That is not a concern with these.
Plus, adjusting to a new seat is something that a child may have issues with. Using an all-in-one alternative instead, your kid will already be used to the fabric and the padding.
Q2. Do All-In-One Car Seats Expire?
If this is the first time you hear about all-in-one car seats, you may be worried that they may expire. Well, this is true when talking about other seats.
As these have been designed to work for around ten years, the expiry is much later.
So, if you are considering buying one, you don't need to worry about the seat falling apart after a few years.
Q3. How Long Is The Graco 4Ever Good For?
The Graco 4Ever is good for ten years, the same age limit for which it has been designed for use.
However, I agree that this is less because these seats sit on the shelf, for at least a few months, before being in the hands of the consumers.
So, if you get this amazing car seat, you should make sure to get one that was recently manufactured.
Q4. How Heavy Is The Graco 4Ever Car Seat?
It looks like you are completely set on buying this car seat. You may have some confusion, with one of them being the weight.
As many people need to carry their car seats, they need to make sure they can carry them.
Well, at a mere 23 pounds, there is a very little chance you may run into issues regarding carrying this car seat with your child in it.
Q5. Are All-In-One Car Seats Safe?
All-in-one car seats are made of a combination of materials that make them strong, durable, and withstand a lot of wear and tear.
They've been designed for long-term use, and the safety features are pretty good. So, all-in-one car seats are safe.
All you need to do is get one from a known brand, and you should have nothing to worry about.
Q6. What's The Difference Between A Convertible And An All-In-One Car Seat?
A convertible car seat can be used rear-facing (for infants) and as a forward-facing car seat.
An all-in-one car seat is typically used until your child outgrows the height or weight limit for all seats.
It can be used as a rear facing seat, a forward facing one, and then to a high back booster.
Some can also be utilized as backless boosters, which is great news for parents not looking for multiple purchases.
Conclusion
You cannot make a mistake while buying an all-in-one car seat.
As it will be used for around a decade, you need to make sure that the final item you choose is as close to perfect as it can be.
I am confident that this can be said about all of the seven car seats on this list.
Almost every manufacturer makes solid products. But there can only be one winner. The award of the best all in one car seat goes to the Chicco Fit4 4-In-1 Convertible Car Seat.
It is a truly remarkable product. Although it does not have any special features, it does perfect the ones it has included. If you choose to buy it, you will have a memorable experience with it.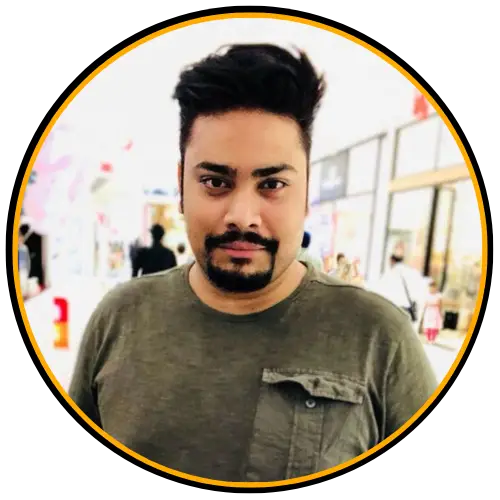 I am Tahir Azam, and I have been writing amazing articles for TaxiHack for as long as I can remember. I know everything that is to know when it comes to automobiles and is always on top of industry news and developments. While I am not an expert by any means, I pride myself on knowing the ins and outs of many different problems and, of course, their solutions. The articles on our website are some of the best and well-researched content that you will find, and I spend countless hours making sure this remains to be true. This is why I ask you to take your time out and read some of my articles, especially if you find a topic that resonates with you or is something you are looking into. This way, you will find the perfect mix of information and tips on your desired topic. Learn more about Tahir.