When it comes to talking about car seats, Britax is a name that never goes not talked about. Thanks to its amazing car seats, the brand is extremely famous in this segment.
Britax is known for making extremely high-quality car seats perfect for long-term use. As the manufacturer specializes in this category, its line-up is pretty big.
So, which one of them can a person choose?
I have done extensive research for this article to develop seven of the best Britax convertible car seats on the market.
After analyzing product ratings and each feature set, I placed these convertible car seats accordingly. So, without any further ado, let's get straight into it!
7 Top Rated Britax Convertible Car Seats Comparisons
1. Britax One4Life ClickTight All-in-One Convertible Car Seat
TOP PICK
Arriving in first place with a solid five-star rating is the Britax One4Life ClickTight All-in-One Convertible Car Seat.
With over 4000 positive ratings, it is one of the most bought options. It has some amazing features that you will love.
Let's take a closer look at what it has to offer. The manufacturer offers this car seat in seven different colors.
Although the color choice may not be that important to many of you, the manufacturer has still given some customization to you.
The car seat itself has an all-in-one design, evident in the product's name. It can be used as a convertible car seat to a booster, allowing you to use it for an extremely long time.
Britax claims that this car seat can be used for ten years! That truly is long-term! The installation of this car seat is simple and easy, thanks to the ClickTight installation method.
The process is a combination of three steps, which allow you to properly secure the car seat inside your vehicle.
You will never have to worry about it not being installed properly or loosely. This guarantees your kid's safety. Talking about safety, the car seat provides excellent protection.
It can protect the whole body from impact forces, thanks to two impact-absorbing layers. The head, torso, and neck will be fully covered.
So, in an unfortunate crash, you can be sure that your child will be getting as much impact protection as possible.
The only drawback of this convertible car seat is that it is not very user-friendly when cleaning it. The seat cover is extremely hard to remove.
This is something that Britax should have considered while designing it because it is common for children to spill food or drinks on car seats.
PROS
Different color options
Designed for long term usage
ClickTight installation method
Excellent impact protection
Nothing is perfect. But this Britax car seat is the nearest you can get to it. The company has made a solid product, and it should be on the top of your consideration list.
2. Britax Grow With You ClickTight Harness 2 Booster Car Seat
You would think it would be hard to top the previous Britax product.
You are right! But coming close in performance and overall features is this Britax Grow With You ClickTight Harness 2 Booster Car Seat.
With over 2000 solid five-star ratings, the manufacturer has created an amazing product that I am excited to tell you about.
Let's dive right into it. Britax has offered many different color options with this car seat, too, with the total number being 10.
This is more than the first car seat and is very impressive. All color choices look great and would work well with any vehicle interior.
So, you don't need to worry about the seat standing out too much after installation.
The Grow With You car seat deploys the same ClickTight installation method that we saw in the first product.
Thanks to the step-by-step process allow the installation to be very simple. This installation is the only one that can be followed without watching YouTube videos.
The install will always be snug, making sure that there will be minimal movement while driving.
Let's talk about the convertible part of this seat.
It has a 2 in 1 design, which means that it can either be used as a forward-facing seat or a booster one.
It is perfect for kids with outgrown rear-facing seats and ready to move to the next stage.
Britax has added a high flow mesh fabric, making sitting extremely comfortable. Additional comfort pads reduce the risk of scratches from the strap.
Buyers complained that the seat's foam and paddings fell off after some usage. Although this can be easily fixed, it looks like Britax did not do a good job of fixing them properly.
This is a design flaw, which, although it does not affect any major features, makes using it less convenient and tiresome.
PROS
Excellent color choices
ClickTight installation
2 in 1 design
High flow fabric for comfort
A very small number of buyers reported the issue mentioned above.
You can rest assured that there is an extremely high probability that the car seat you receive will be exactly as advertised.
3. Britax Boulevard ClickTight Convertible Car Seat
Coming up in the third spot is another incredible product from Britax. The manufacturer knows how to make amazing car seats, and this list is proof of that.
This third car seat is called the Britax Boulevard ClickTight Convertible Car Seat and has earned an impressive 1000 positive ratings.
With it having solid five-stars, it has some excellent features. Let's take a look at them!
The first thing the manufacturer mentions about this car seat is the ease of installation. The Boulevard is using Britax's patented ClickTight installation method.
Now, why is this important?
Well, it is not difficult to find high-quality car seats. The issue arises when it comes to installing them.
Thanks to the patented design, it certainly cannot get any easier than Britax seats. The car seat uses a no-rethread harness.
It can be easily adjusted and has 14 different positions to do so. Whenever you push it in, you will hear a clear click sound that indicates that it has been properly adjusted.
This way, you will not have to worry about your child coming out of his or her seat during a ride.
You will also hear a click when the tightening is perfect; making sure that it is not too loose or too tight.
It is difficult to topple Britax from the top spot when it comes to safety features.
Take the Boulevard, for example. This car seat has a steel frame and a whole base designed to absorb impact forces.
The whole seat has two layers of impact protection, allowing your child to sustain the least number of injuries.
These protection parts works together to ensure that forces are evenly distributed throughout the seat.
There is a pretty serious issue that Britax needs to address. Users complained that the harness starts to fray after use, directly impacting the seat's ability to protect a child.
PROS
ClickTight installation
14-position adjustable no-rethread harness
Excellent safety features
Easy to adjust
CONS
The harness may start fraying
Although the manufacturer has created an amazing product, it must immediately look into these fraying issues as it could cost a child's life.
The actual chances of this happening are very low, so you don't need to worry.
4. Britax Marathon ClickTight Convertible Car Seat
You may have noticed that Britax is pretty consistent in making high-quality car seats. Apart from a few issues, all perform remarkably well.
The streak continues with the next product on this list, the Britax Marathon ClickTight Convertible Car Seat.
This convertible car seat is another five-star earned. You will be compelled to buy it once I explain its feature set.
Britax has yet again provided different color options for this car seat. Although the number is only four, it is still better than nothing.
Let's shift out focus towards the features of this seat. I will keep the installation part brief because it has the same amazing and defect-free ClickTight installation system.
Coming up next is the 14-position harness that has a no-rethread design.
With a 14-position adjustable design similar to the previous product, you can rest assured that your child will always snugly fit inside the car seat.
You will not have to worry about your child complaining about the seat being too uncomfortable. As this is a convertible seat, it makes sense to talk about its modes.
It can be used as a rear-facing seat and a forward-facing one. If your kid is heavier than 20 pounds, then he or she can be shifted from the rear-facing design to the forward-facing one.
The Marathon car seat has safety features like a steel frame and excellent impact protection. It also has an impact-absorbing base that allows for better security.
Unfortunately, the ClickTight system does not work as intended on this car seat. The seat does not stay snugly installed, in some instances, which leads to dangers while driving.
Although a small number of users reported this, it is an issue that Britax must address as soon as possible.
PROS
14-position no-rethread harness
2 in 1 design
Excellent impact protection
Comfortable and snug fit for your child
CONS
ClickTight system not working properly
Apart from the fact that the ClickTight system was not implemented properly in this car seat, there is nothing else to worry about.
The Marathon is an amazing car seat, and there is no saying otherwise.
5. Britax Allegiance 3 Stage Convertible Car Seat
Coming in fifth place is another five-star product from Britax. The Britax Allegiance 3 Stage Convertible Car Seat has garnered over 1300 ratings, which shows just how good it is.
I don't expect you to take me at my word. But after you check out what this car seat can do, you will be thoroughly impressed with it. This car seat is offered in five different colors.
Whether you have a boy or a girl, you can choose accordingly, ensuring that there will be no complaints from the little one regarding the choice of color.
This is perhaps the first Britax car seat on this list without the ClickTight installation system. This does not mean that the install is difficult.
It is still pretty easy, thanks to push-button latch connectors. You will be able to install this seat and be ready to go within minutes.
The thing with most car seats is that they don't have removable paddings or fabrics, making them harder to clean.
As kids tend to spill their food on themselves and the car seat, it is a let-down. That is a worry of the past with this Allegiance car seat.
The seat cover is removable, making it much easier to clean. This car seat boasts excellent safety features.
Even with the convertible design, the manufacturer made sure to create a product that has excellent impact protection and is comfortable.
It is also proof that the company can make high-quality products.
Although the manufacturer has made a stunning product, visually and practically, there is one thing that caused frustration among consumers.
The foam for the head and the back are too thin. It is too thin that it can easily break.
PROS
Easy to install
Different color options
Removable seat pad
Comfortable and secure
CONS
Very little foam used for the rear
No ClickTight installation system
Even with the lack of features, this car seat is an excellent one. It should be considered by you because it is one of Britax's finest offerings.
6. Britax Emblem 3 Stage Convertible Car Seat – Less Than $250
We are almost at the end of this article, and still, there are some great car seats from Britax here.
The competition among all of these is pretty tough, although they were not designed to compete against each other.
Regardless, coming in sixth place is the Britax Emblem 3 Stage Convertible Car Seat. The Britax really knows how to name its products, making them look luxurious.
Just like the Allegiance, the Emblem also does not feature the ClickTight installation method.
I find this strange because although this technology is patented by Britax itself, it is used in only a handful of its products.
Still, the installation is simple due to the fact that they have used push-button latch connectors.
There are lock-offs too, which are included in the package. They make the installation much simpler. The harness is a bit of a downgraded one in this convertible car seat.
This product has a no-rethread harness that has up to 10 adjustable positions. It is still excellent and makes sure that your kid will be properly secured inside.
Even the headrest is adjustable, which is suitable for growing kids. So, you will not have to look for a new car seat just because your child outgrows this one.
The safety features, however, are on par with all other Britax car seats on this list.
It could even be better; thanks to the included V-shaped tether that allows reduced forward movement in the event of a crash.
Buyers complained that it is not as comfortable as advertised.
One buyer reported that the straps are not easy to loosen, which makes the child uncomfortable, even during short drives.
The recline feature is useless too, because the lowest option is pretty much straight. These design flaws must be alleviated by Britax as soon as possible.
PROS
Easy to install
10-position adjustable harness
Excellent safety features
There is a small chance that your child will reject this car seat due to the straps being too tight or due to the useless recline feature.
But, judging by the reviews of more than 100 people, there is a high probability that he or she will love it.
7. Britax Advocate ClickTight Convertible Car Seat
Finally, arriving in the seventh and final place of this article is the Britax Advocate ClickTight Convertible Car Seat.
Although this car seat has earned the last spot on this article, it is far from being the least.
This can be seen by the fact that it has earned a solid five star from almost all of its buyers. I would categorize this car seat in the underrated section.
As discussed before, car seats are not easy to clean. The same can be applied to a majority of Britax seats. Well, that changes with the Advocate car seat.
It uses the company's SafeWash design that allows the cover to be machine washed. The fabric used in this cover is also fire repellent, so you are not risking anything.
Unlike the previous two car seats, this one actually uses the patented ClickTight installation method. The step-by-step installation makes the process extremely easy and simple.
The manufacturer claims that installing the seat is as simple as buckling up a seat belt.
Adding to the convenience factor is the 14-position adjustable harness. It produces an audible sound when it is properly tight.
This product is one of the best when it comes to safety features. Unlike all Britax car seats on this list that have two layers of impact protection, this one has three of them.
This means that it will be better at dampening impact forces. The steel frame and the impact-absorbing base are still present, which all work together to help in case of a crash.
This car seat had one major complaint, and that was related to the built quality.
Users complained that it was too squeaky, and in one case, a kid was able to pull out the foam easily.
This is a serious issue, and Britax should have made sure to design it in such a manner that it would hold up for longer periods of time.
PROS
Easy to clean
14 position harness
One of the best impact protection
Convenient to use
It must be noted that the build quality issues were reported only by a handful of people. So, you should definitely consider it, as it is a great product.
What To Look For When Buying A Britax Convertible Car Seat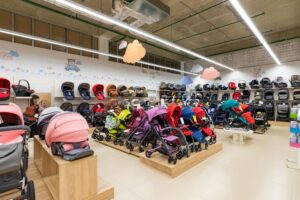 Convertible car seats are all the rage these days due to their versatility and their adaptability.
Britax has been able to pump out a lot of these, but what makes them all so special?
Here are a few factors that you should be on the lookout for when buying a Britax convertible car seat.
Easy Switching
Quick Setup
Great Durability
Huge Height And Weight Capacity
While some of these are essential, some are more things you should consider getting.
Easy Switching
The main thing you should prioritize when buying a convertible car seat is how easy it is to switch between modes.
You would not want to waste a lot of time and effort in switching the seat from a front-facing to a rear-facing. Looking for this can save you a lot of stress and hassle.
Quick Setup
If you are switching around your convertible car seat, chances are that you will want to have it easy to set up as well.
Some seats will need to be removed before getting them converted, which is why having an easy-to-set-up car seat can save you that additional time and effort.
Great Durability
One huge concern people have is that their car seat will break when they are shifting it from one mode to the next.
If you are looking for a car seat that is made with premium materials and has an overall good build, you should not have this concern, making life more easy and carefree.
Huge Height And Weight Capacity
Since you are in the long haul with this car seat, you will want to make sure it can support all three major stages for your child.
That being said, it should have a good capacity in terms of height and weight so that it can support children of all ages.
Having a convertible car seat can really save you a lot of money in the long run and can even allow it to be reused for your other children.
This is the reason why many parents are gravitating towards Britax; for their exceptional car seat quality when it comes to convertible car seats that are tailor-made for children.
Frequently Asked Questions
Q1. How Many Years Is A Britax Convertible Car Seat Good For?
A Britax convertible car seat is good for ten years.
There are some other car seats out there that are advertised to work for longer, but anything older than ten years will not perform the same way as a new one.
Q2. When Should I Replace My Britax Convertible Car Seat?
You should replace your Britax convertible car seat if it is older than ten years. It's also a good idea to replace the car seat if you've had an accident with it.
Even if your child wasn't in the car seat during the crash, it might have been damaged, and its ability to protect a child in a crash will be compromised.
So, it is better not to risk it and get a replacement as soon as possible.
Q3. Are Britax Convertible Car Seats Designed To Be Carried Elsewhere?
This depends on which one you are talking about. Let's take the One4Life, for example. It does not have a base, which means that it cannot be transported easily.
All of the above seats have been designed for vehicle use only. Although they could be carried, the lack of a handle will make them difficult to manage.
This is something to keep in mind before purchasing one for your child.
Q4. Can I Use My Britax Convertible Car Seat With A Graco Stroller?
The thing with convertible car seats is that they don't attach to any stroller, much less a Graco one. As they are bulky and heavy, they will not fit inside a stroller.
The reason why they are not designed to work with strollers is that Britax convertible seats are meant for vehicle use only.
They are not made to be moved around. This is a very common misconception and leads to unsatisfactory purchases.
Q5. Is Maxi Cosi Better Than Britax?
People put a lot of thought into which brand is the best when it comes to car seats for their children.
After much discussion and thought, I have settled on Britax being better than Maxi Cosi when it comes to car seats for children.
This is due to the fact that many car seats produced by Britax are easier to install, teeming with quality, and rich with features. All of this puts Britax in favor of Maxi Cosi.
Q6. Which Is The Safest Britax Convertible Car Seat?
Britax has produced a lot of car seats over the years which makes it quite difficult to settle on one.
If I personally had to pick, I would choose the Britax Boulevard ClickTight ARB. This car seat was able to secure near-perfect scores when it came to safety.
This was mostly due to its amazing latch and belt installations along with the variety of safety features it came with.
Conclusion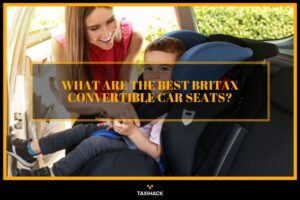 Britax makes some of the top convertible seats on the market.
They are known for their safe and comfortable designs, but they also provide many additional features to make traveling with kids easier.
If you're looking for a new seat, I can guarantee you that you will not find a better seat than the ones that have been listed here.
Out of all of the seats listed here, the award of the best Britax convertible car seat goes to the Britax One4Life ClickTight All-in-One Convertible Car Seat.
It is on a whole other level, despite it having almost the same features as the other six seats listed here. It is more reliable and has been tested more.
If you do choose to buy it, you will have an excellent experience.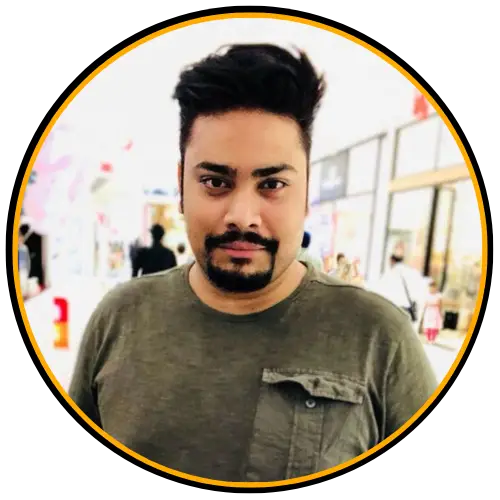 I am Tahir Azam, and I have been writing amazing articles for TaxiHack for as long as I can remember. I know everything that is to know when it comes to automobiles and is always on top of industry news and developments. While I am not an expert by any means, I pride myself on knowing the ins and outs of many different problems and, of course, their solutions. The articles on our website are some of the best and well-researched content that you will find, and I spend countless hours making sure this remains to be true. This is why I ask you to take your time out and read some of my articles, especially if you find a topic that resonates with you or is something you are looking into. This way, you will find the perfect mix of information and tips on your desired topic. Learn more about Tahir.