There are now various vehicles that are designed to be family-friendly. There are cars, SUVs, and minivans that are perfect for accommodating all three car seats of your child.
But there are still some vehicles that are just not the appropriate fit as some might only allow a single car seat at a time.
So, what cars that will easily fit 3 car seats?
To put it simply, here are a couple of cars that will be perfect for your car seats:
Audi Q7 2016 Onwards
2021 Toyota Sienna
Ford F – 150 2021
2020 Nissan Murano
2020 Lexus LX 570
2020 Dodge Charger
Honda Odyssey 2021
In this article, I will be providing you with important information in detail regarding what car should be best for all three car seats of your child.
This is why you must read through this article to make the right decision for your family.
7 Best Vehicles That Fit 3 Car Seats In A Row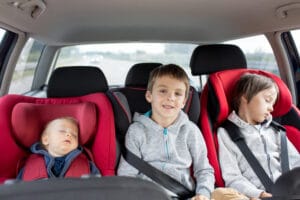 When looking for a car, do not miss the features, especially if you are looking to fit three car seats in one.
These features will help you better understand how much space a car will provide, especially when it comes to the kind of car seats that can fit in as some are unable to do so.
If you are unfamiliar, car seats tend to be big and heavy, and when your child is seated on them, it is really important to provide the extra space so your child can have that legroom and sit comfortably.
It is suggested that the best vehicles for this purpose would be minivans or SUVs as they can fit in almost all car seats. And since these vehicles are also big, they will be a perfect choice.
Here are seven vehicles and their features to make things easier for you:
1. Audi Q7 2016 Onwards
This SUV is the ideal choice for parents struggling to look for a vehicle that will fit all three car seats.
You will be pleased to hear that this will provide that extra legroom space required for your child from about 1.7 inches on the second row to sit comfortably.
On the other hand, the third row has a legroom space of about 29.2 inches and is the best fit for adults or teens. It can be stuffy and uncomfortable.
Moving on, great news for parents because you can easily fit three car seats on the second row and two car seats on the third row of this vehicle.
You can fit in three car seats in other models of the same vehicle, so if you own one, then you are good to go.
In addition to that, you can install any kind of car seat in this vehicle, such as latch, infant, rear or forward-facing convertible, and even booster seats.
You can use this car for years as your child grows and make these necessary transitions. It is worth mentioning that due to the height of the Q7, children might find it difficult to get on it.
It is also difficult for them to buckle the seat belt if they are seated on the third row as the seat belt does not stay upright.
Make sure to buckle them yourself, and if your child is too young, it is best to let them sit in the second row.
2. 2021 Toyota Sienna
This minivan is the updated model, which includes the hybrid-only powertrain. It is one of the most family-friendly vehicles and can fit all three car seats.
This vehicle has a second-row bench seat, enabling you to easily access the latch anchors. It will also provide you with the best legroom for your child to enjoy the journey comfortably.
It is worth mentioning that when the car seat is installed in the middle seat, the second row of the vehicle seat, you can remove it easily to reach the third row of the vehicle.
But this can be cumbersome, especially when the car seats are installed.
Although every car seat is big and heavy and takes up a lot of space, it is really important to install these seats in a vehicle with bigger interior space so all three seats can be installed easily and still provide extra space.
In the case of this minivan, you have nothing to worry about as you can install any car seat, whether it is an infant seat or a booster.
However, when the car seats are installed, it can be really difficult for you to reach the third row of the vehicle. To access, you might have to remove the middle seat.
Besides that, it can also be difficult to sit on a booster seat on the third row and should not be installed in the middle as it can block the view for the driver.
The buckles will also be difficult to reach as they are placed inside the seat cushion.
3. Ford F – 150 2021
This is a full-size truck design for 2021 with the latest changes for safety and convenience and includes the vehicle's hybrid powertrain.
With all the changes, you will be happy to hear that it provides you with extra space on the second row of the vehicle even after installing three car seats altogether.
With the help of latch anchors, you can easily install these car seats without worrying about them moving too much, as it will keep the seats secured in place.
You can install all car seats available out there in this vehicle, although do keep in mind that it might be difficult for you to access the third row if you are going to install a forward-facing convertible car seat.
It can also be difficult to install this type of seat so make sure to read through the instruction manual provided to better understand.
Other than that, you can install a latch, infant, rear-facing, or booster seat without any hassle, and it will provide extra legroom.
4. 2020 Nissan Murano
This is a mid-size SUV is a five-seater vehicle that can provide you with the best safety features and comfort.
Although it is a five-seat vehicle, it can still fit and install all three car seats perfectly.
This is the latest model, but if you are using old models of Nissan Murano, you can still install all three car seats without any hassle.
This vehicle is suitable for car seats, from latch to booster seats. If there are any modifications that you think you can make, then you are good to go.
However, it is worth mentioning that if you are installing an infant seat in the middle seat of the vehicle with the seat belt.
The belt will come out of the vehicle's ceiling, which can block the view of the driver. Other than that, this is a perfect choice for you and your family.
5. 2020 Lexus LX 570
This beautiful full-size SUV model comes with a two-row or a three-row version that can fit all three car seats in the second or third row of the vehicle altogether.
You can sit about five people in the two-row version, whereas, in the three-row version, you can sit about 8 or 9 people due to the space and comfort.
You will be happy to hear that even after installing three car seats in the vehicle; you will still be able to provide extra space for comfort.
This latest design makes it simple for anyone to reach the latch anchors or tethers and install the seats within minutes. Still, most importantly, it will offer you extra safety.
Moving on, do keep in mind that you can fit in all types of car seats in this vehicle.
Still, when installing the forward-facing convertible, the top tether anchors are placed close to the cargo hooks and on the ground, making it difficult to see.
Just make sure that you do not get confused with the two, as cargo hooks cannot be used instead of top tether anchors.
6. 2020 Dodge Charger
Coming in this list, the full-size sedan is different from the vehicles I have discussed earlier.
Although it is a small five-seater car, it still has a lot to offer, whether safety or comfort. It is stated to be a muscle-car punch due to its powertrain.
You will be surprised to know that this vehicle can fit in all three car seats in the back seat. This vehicle can install, latch, infant, rear and forward-facing convertible, and a booster seat.
However, you must note that even though you can fit in these car seats, you might have to deal with the minimum space left after installation.
The installation process is easy but can take some time. You might get legroom for the front-facing convertible but not exactly comfortable for the rear-facing.
So make sure that you are also making necessary transitions as your child grows for them to sit comfortably and safely.
7. Honda Odyssey 2021
This amazing innovative minivan model is one of a kind. The great thing about this vehicle is that you can install three car seats in almost all models from 2011 to the latest 2022 model.
The manufacturer of this vehicle keeps on making astounding updates and adding great features to the vehicle.
This vehicle consists of three version rows which mean that you can easily install car seats on both back rows.
Thanks to the easy access latch anchors and tethers and the extra space it provides, you will be able to install all kinds of car seats for your children and make sure that they travel with comfort and safety all the time.
Do keep in mind that booster seats should not be installed in the middle seat of the vehicle on either row, second and third.
The seat belts come out of the ceiling, blocking the driver's view and being dangerous.
Moreover, it might also be a challenge for you to access the third row once the seats are installed; if you wish to access the third row, you will have to remove the middle seat.
What If Your 3 Car Seats Do Not Fit In Your Car?
This might happen to some people if they do not have accurate information.
Keep in mind that if you are using a small vehicle with five seaters, fitting all three car seats can be difficult as they might not provide any extra legroom space.
you might face problems buckling the belts together. This can be difficult for you but more frustrating and dangerous for a child riding like that.
If you wish to fit all three, then it is time you consider changing your vehicle to accommodate the car seats or maybe change the car seats.
However, if you cannot consider that option, there might be another solution.
It is suggested that by using the Rivemoves for the car seats. This product will be able to mount the car seat by using Isofix positions.
What this will do is that it will make the car seats move 7 centimeters closer to the door of your vehicle.
This may make a big difference and provide you with space between the car seats, so your child does not feel uncomfortable.
Safety Tips When Installing 3 Car Seats
Consider choosing a car with a flat rear seat.
Ensure the car seats are not placed on the belts or cover the buckles.
Always choose the narrower car seats.
Make sure to place and secure car seats in a way they do not collide with each other.
Suppose you use different car seat types, such as two rear and one forward-facing convertible or infant. Then make sure to place that one seat in the middle while the other two are on either side for better adjustments.
Keeping your child in a harnessed seat for as long as possible before moving them to a booster seat.
If you want extra flexibility, consider using the vehicle's seat belts instead of the lower LATCH anchors.
Make sure to always do research and look into the child passenger safety technicians' guidelines to better understand.
Conclusion
To sum up, I hope with the information provided by this article now you have a better understanding and can decide what cars that will easily fit 3 car seats.
I would highly recommend that you do more research regarding this matter.
This is because not only SUVs or minivans accommodate three car seats but also sedans, trucks, coupes, and even trucks.
So if you do own one, check your model and contact the CRS technicians for further information on how you can fit the car seats.
It is crucial to make the right choice for the safety and comfort of your child.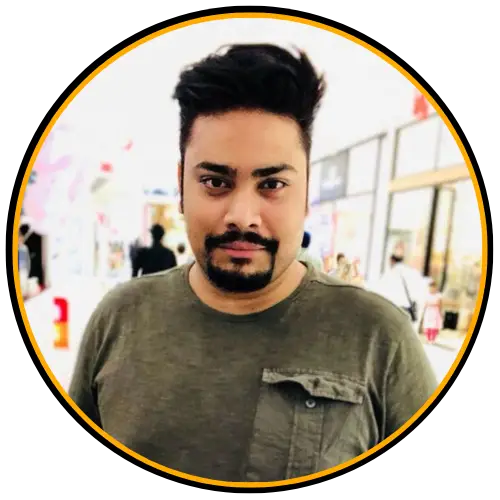 I am Tahir Azam, and I have been writing amazing articles for TaxiHack for as long as I can remember. I know everything that is to know when it comes to automobiles and is always on top of industry news and developments. While I am not an expert by any means, I pride myself on knowing the ins and outs of many different problems and, of course, their solutions. The articles on our website are some of the best and well-researched content that you will find, and I spend countless hours making sure this remains to be true. This is why I ask you to take your time out and read some of my articles, especially if you find a topic that resonates with you or is something you are looking into. This way, you will find the perfect mix of information and tips on your desired topic. Learn more about Tahir.