If you are someone who is unfamiliar with the shield booster seats and is planning to purchase them for your child because you think it will protect him/her from the dangers of crashes, then you are mistaken.
Are you wondering the dangers of using shield booster car seats?
The word "shield' in the shield booster seat does not protect your child from crashes at all.
It is considered the most dangerous car seat, and according to the NHTSA, it is best to avoid purchasing as it is the main cause of deaths among children under the age of 8 and weighs less than 40 pounds.
There have been various cases reported yearly related to children involved in crashes with car seats.
This is why there have been research done, and many have indicated that shield booster car seats do not protect your child and can cause severe injuries.
In this article, I will be discussing the dangers of shield booster seats and why you should avoid them at all costs.
Why Using A Shield Booster Seat Could Be Dangerous For Your Child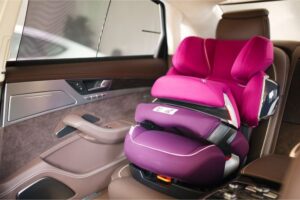 Before getting right into the topic, you must know that it is highly important for every parent to know and learn about car seats before putting their child in them.
This is because some seats might be designed well and provides protection, while some can be the reason your child got hurt or can even die.
In the case of shield booster car seats, though, many researches have shown real cases of children who were injured or even killed in a shield booster seat as it proves little to no protection at all to the child's upper body.
Why Should You Avoid Shield Booster Seats?
This type of seat was popular in the '80s, and 90's when vehicles only had lap belts as this was supposed to protect your child from the pressures of the lap belt during a crash.
It can only be done with the lap belt to secure it in place. It was designed differently than the vehicles and seat belts we see nowadays.
Furthermore, a recent study has shown that your children are at eight times higher risk if they ride in a shield booster car seat than any other car seat.
It is stated that any child safety experts do not recommend this type of seat as it can be causing your child's life at risk.
Moreover, during car-seat checkups, when the child passenger safety technicians witness people still using shield booster seats, it is also stated that it would not recommend the shield at all.
Instead, they say that you can still use the seat's base, but it still does not provide any protection, so it is best not to use the seat at all.
Standard Performance Criteria
It is worth mentioning that many manufacturers have discontinued this seat as it did not pass standard performance criteria, that is, by using the 6-year dummy, which should be 40 pounds and above.
The National Highways Traffic Safety Administration noticed that it did not overcome the government standard for the head excursion.
This is to see how far the movement of the head goes during a frontal collision. Moving on, for the child to use this seat has to be over 40 pounds.
Nonetheless, it still does not provide any accurate positioning as there is too much gap between the seat and the child sitting in it, which indicates that if your child sits in it, there are high chances for him/her to be bounced out from the seat.
Misuses Of Shield Booster Seats
There have been multiple incidents that researches have shown that shield booster seats were misused by parents and did not protect the child.
The research showed that 68 percent of shield booster seats were misused compared to 20 percent of belt-positioning booster seats.
Now, this is a huge difference and something to take seriously.
Weight Limit On This Type
As I have mentioned earlier, the weight limit on this type of seat is up to 40 pounds.
Even though weight and height limits were low on this seat, many parents were still using it for their children.
Moreover, studies showed that 38 percent of parents used the weight limit of 40 pounds correctly, whereas 68 percent were using it incorrectly, and the weight was less than 40 pounds.
In addition to that, it is also stated that any airline use does not approve this seat type as it is not appropriate and would not fit in the airline seat at all.
Nonetheless, it showed that people who had used this seat in the plane risked their child's life as it caused abdominal pressure and did not prevent head impact due to forces of the crash or turbulence.
Locking Clip Not Correctly Used
Lastly, studies also showed that 78 percent of parents were not using the locking clip correctly or not using it at all; there were also 73 percent of cases where parents failed to tightly secure the seat in the car seat.
Parents need to remember that this is an older model, which any child safety expert does not recommend as it can risk your child's life.
Experts Have Done Researches
These researches are proof for everyone to understand the dangers of shield booster seats for children.
Parents must invest their money into something good and safe for their child. (Here are the safest booster car seats I reviewed).
You shouldn't recommend purchasing an older model of these booster seats; instead, invest in a new one only when your child reaches the appropriate age limit set by the child safety authorities.
Research Done By Kathleen Weber
The research done by Kathleen Weber from The University of Michigan Transportation Research Institute stated that the shield booster seat does not protect your child at all.
It is also stated that the crash investigators have noticed the impacts of crashes on the child who was in the shield booster seat were commonly injured due to shield contact in a rollover accident and side and frontal crash.
It is dangerous as the crashes cause injuries to the body's sensitive areas, such as the head, spiral, and abdomen area.
The shield booster seats can cause severe internal head injuries due to ejection.
In addition to that, The National Highway Traffic Safety Administration recommended using the seat without the shield with the shoulder and lap belt as it will provide better protection and comfort than the shield on.
Moreover, The American Academy of Pediatrics has also recommended that your child who weighs less than 40 pounds is more protected with full harness seats.
The University Of North Carolina Highway Safety Research Center
Lastly, the research done by The University of North Carolina Highway Safety Research Center provided the information that the shield booster seat does not provide any protection to the upper body or the head of your child during a rollover or side and frontal collision.
Nonetheless, they also suggested moving your child to the harness seat or to the high back booster seats as they will provide more protection than the shield booster seat.
You need to keep in mind that you should only transition when the child outgrows from the other baby seats.
This is why children under 40 pounds should always stay in the harness car seats as long as possible.
Warnings
There are way too many dangers associated with the shield booster seats.
As I have mentioned earlier, throughout the whole article, there are various warning signs that you should be aware of because this seat was not manufactured or designed appropriately for protection.
Every research that has been done concludes to avoid this type of seat at all costs.
Some manufacturers have stopped the production of this product as it is too dangerous and does not pass the government standard for protecting the child's head and body.
Too Many Faults In The Design
It is stated that there are many faults in the design of the shield booster seat; firstly, the seat is made of plastic, due to its cheap quality, it is highly likely to get damaged or break easily in a crash which can cause severe injuries to your child.
Secondly, it is not exactly designed to fit your child as there will be a gap between the shield and the child's body while sitting, which can result in your child being ejected during a rollover.
The Placement Of Shoulder Belt
Moreover, the seat does not allow the shoulder belt to be on the middle of the chest of your child.
Instead, you can only use the lap belt, which can go around the shield to keep it in place. As a result of this, your child will not be provided with any upper body protection.
It is likely for your child to collide with the seat in front due to the forces that will make the child's body move forward as well as the contact with the shield and can also cause severe abdomen, neck, and spinal cord injuries.
Lastly, even with the lap belt on, there are high chances of your child bouncing out of the seat due to the gap in between and no support from the shoulder belt.
Conclusion
To conclude, it is very important for parents to avoid using shield booster seats because of the high rate of deaths and injuries, as it does not contribute to protecting your child but make it worse.
The purpose of this article was not only for parents to understand the dangers but also to make the right choice by using the right choice when it comes to car seats.
It is also very important for parents to focus on the latest federal guidelines for child safety and also make sure to use a car seat that is appropriate for your child's age, height, and weight.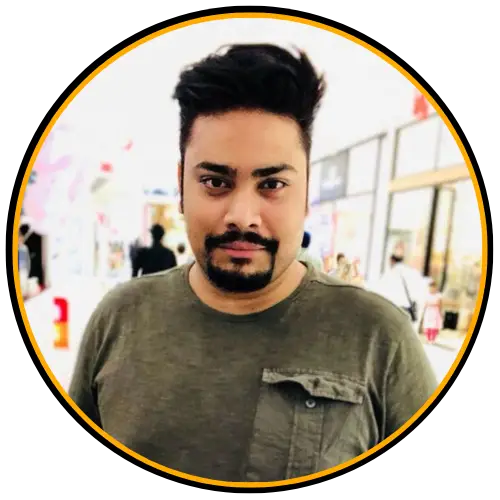 I am Tahir Azam, and I have been writing amazing articles for TaxiHack for as long as I can remember. I know everything that is to know when it comes to automobiles and is always on top of industry news and developments. While I am not an expert by any means, I pride myself on knowing the ins and outs of many different problems and, of course, their solutions. The articles on our website are some of the best and well-researched content that you will find, and I spend countless hours making sure this remains to be true. This is why I ask you to take your time out and read some of my articles, especially if you find a topic that resonates with you or is something you are looking into. This way, you will find the perfect mix of information and tips on your desired topic. Learn more about Tahir.