After your child outgrows the recommended height and weight for the infant car seats, it is time to get a booster seat to help travel safely.
When choosing a booster seat, it is important to pick one that provides safety and is also comfortable for your child to stay in for a long time.
There are two options with booster seats, the high back, and the backless ones.
The high back booster seats will use the car's seatbelt to secure your child inside them instead of a harness. A lot of booster seats transition between backless and high back.
Getting the best booster car seat is essential as your child's safety is in question, which is why I have brought a list of the best products to purchase, so let's have a look at them.
7 Top Rated Booster Car Seats Comparisons
1. Chicco KidFit 2-in-1 Belt Positioning Booster Car Seat
TOP PICK
The top product on the list is the Chicco KidFit 2-in-1 Belt Positioning Booster Car Seat.
This product is very special and what makes it is unique is the double layered side impact protection.
Features like these make the car seat much stable, stronger, and resistant to impacts, and this will perform well in events of car crashes, so safety is ensured.
Apart from this, this booster seat also covers the shoulders and the head.
It comes with ten positions for the child's head placement, which gives the best fit for children of any size, and your child will never be too small or too big to fit in here properly.
Your child will easily get into the best body posture for themselves.
In addition, this booster seat also has a very straightforward and effortless installation process, which makes it much easier to install and remove whenever you have to, therefore.
If you often switch between cars, this is a great option as taking the seat in and out will be hassle-free.
This has the LATCH installation system. This includes a one-pull lightener and a SuperClinch LATCH connector.
This will help keep the seat safely secured in the correct place without any danger of improper installation, leading to the risk of not performing well in accidents.
Moreover, this product comes with ErgoBoost double foam padding and a contoured design.
This ensures maximum comfort as well as support for your child. Because of this, your child will not feel uncomfortable or pressured at all.
After removing the backrest, you can even use it as a backless booster seat. After this, you have to attach it to the back seat of the MV properly.
It is always important to make sure that the seat is in the correct position, as only then will protection be ensured.
This seat is also very easy to clean and maintain, so you won't have to worry about cleaning this now and then.
However, some customers have reported issues with the seat belt for this booster so you can check the seat belt issues before buying.
PROS
Stable
Ten positions for head placement
Effortless installation
ErgoBoost double foam padding
Easy to clean
This product is a very stable one, which ensures your child's safety as it will always stay properly secured for as long as you install it properly.
2. Graco 4Ever DLX 4 in 1 Car Seat
The Graco 4Ever DLX 4 in 1 Car Seat is the next product of this article.
This product will transition from a rear-facing car seat to a forward-facing one, a high back booster, and a backless booster.
All of these options will help with the size of your child growing, for which you can easily adjust the seat accordingly.
For babies, rear-facing seats are the best and safest, while the other options are for the bigger kids.
This will help you keep one product after you buy it for a really long time, as this will stay with you as your child grows.
This single seat will therefore last you ten years of your child's life, so you never have to spend money on buying another seat again.
Moreover, the installation process is also pretty easy, which makes it much more convenient if you regularly switch between vehicles, as you won't have to worry about getting it installed and removed frequently.
This features an easy LATCH installation.
A 10 position headrest makes it much better to adjust your child as they grow, without making them feel too uncomfortable with phases in between, as ten positions will accompany all the growth stages of your child.
Also, six recline positions are included. Another inclusion is a no-rethread harness.
The seat pads are machine washable, which makes this very easy to clean. Two cup holders are also included for the convenience of you and your child.
The rear-facing harness weight range is 4 – 40 pounds.
The forward facing harness has a weight range of 22 to 65 pounds, while the high-back booster weight range is 40 to 100 pounds.
For the backless booster, the weight range is 40 to 120 pounds, which will last you for as long as you're.
The height range is up to 49 inches when using the harness and 43 to 57 inches when using the booster.
However, there are complaints about this seat regarding limited neck support, which might lead to pain later on.
Also, the latch system is only available in the rear facing option.
PROS
It will last you ten years
Easy LATCH installation
Ten position headrest
Six recline positions
Machine washable seat pads
CONS
Limited neck support so might cause pain
LATCH system only in rear-facing option
This product will last you for as long as your child grows without needing to buy another one at all.
3. Diono Monterey XT Latch 2 in 1 High Back Booster Car Seat
The next booster is the Diono Monterey XT Latch 2 in 1 High Back Booster Car Seat.
This one is a high back booster which gives height and width adjustments for your child, so you can always adjust accordingly.
This is great as your child will be growing up for them to sit comfortably in the car, as lack of comfort often leads to pain, as reported by parents.
In addition, two recline positions are also included. This will help get a better custom fit than most other options. Gain, this is a great thing to have because your child will be growing up.
Also, there is the option to completely remove the back for kids that are grown up and therefore don't need any added support, so there are fewer unnecessary things.
In addition, this product has a huge weight and height range.
This is up to 120 pounds, which means your child can safely use the same seat for as long as they need to be in a booster, so you don't have to buy another product again.
This is also ensured by the durability of the product. This booster has a tall and wide seat which is very comfortable, as well as two cup holders for your convenience.
Moreover, it comes in a range of different colors that you can choose from, so now you can buy your kid's favorite color, and it is also a great idea to get different options if you have multiple kids.
In addition, the covers can also be easily removed as well as machine washed, so you don't have to worry about cleaning them too much as it won't be a hassle.
However, due to the complicated fastening process, it is very hard for children to fasten themselves up in this seat, so you would have to do this yourself.
PROS
Height and width adjustments
Two recline positions
Up to 120 pounds' weight range
Comfortable
It comes in different options for color
CONS
Difficult to fasten seat belt
The high weight range ensures you can use this seat for as long as your child will need to be on a booster seat.
4. Evenflo Big Kid AMP High Back Booster Seat
For the fourth place I have the Evenflo Big Kid AMP High Back Booster Seat. This is a very popular product among customers and most are highly satisfied with it.
This will follow the child's weight height, so it is easily able to convert from the backless type to the high back option.
Therefore, your child will get as much space as your child needs for every ride. Moreover, the seat belt is also free to use.
However, what makes this booster special is the six-point height adjustment. This allows you to adjust the seat according to the height of your child so as your child grows.
They will not be feeling uncomfortable with being in certain adjustments as there will be one for every growth phase.
This height adjustment can be fixed with only one hand, making this very convenient.
The weight capacity of this booster is 22 to 110 pounds, therefore lasting you for as long as you need to use this, and you will not need to purchase another one.
It also has the correct positions, which will help secure the seat properly, therefore, ensuring the safety of your child.
Even though there is no LATCH system, the seat will always be properly secured.
Also, there are two cup holders on each side for convenience, as your child can have their drinks and snacks without disturbing you.
Furthermore, this product is also very simple and easy to maintain and clean because the material is machine washable, so you don't have to work too hard for it, just remove the material and throw it into the machine.
In addition, the lightweight property makes this product very portable in case you often switch between vehicles.
However, this seat is pretty hard to buckle even for adults, therefore, making it practically impossible for kids to do so.
For this reason, you will need to fasten it up yourself every time your child gets in and out of the seat.
PROS
Six-point height adjustment
Up to 110 pounds weight capacity
Secures properly
Easy to wash
Lightweight and portable
This is a great product which not only secures itself properly but is also easy to carry around.
5. Graco Tranzitions 3-In-1 Harness Booster Seat
Moving on with the fifth product, the next one is the Graco Tranzitions 3-In-1 Harness Booster Seat.
This product is a forward-facing booster to help keep your child safe for a long time covering many growth stages.
From when your child is a 22-pound toddler to until the last days they need to use the booster seat, this product will keep your child safe and secure from any harm from unfortunate events.
Moreover, this has an eight-position headrest, which makes it great to adjust to different heights for your child because they will grow up, and they need to fit accordingly to their size.
This will ensure that your child doesn't feel uncomfortable, at least in this regard.
In addition, the seat pads are machine washable, so you don't have to worry about washing them too much.
This is much better than having to wash the booster separately; you can just take the cover off and wash it in the machine.
Two removable cup holders are also added for your convenience to let your kids enjoy their drinks without having to annoy you.
The weight range of this product is 22 – 65 pounds with the harness. The high back and no back booster option have a weight limit from 40 to 100 pounds.
Also, the height range is up to 49 inches with the harness and up to 57 inches with the high back and the no-back booster. The booster width is 19 inches.
There are some complaints about this product about the LATCH system not working at all so you might want to check the latch system before purchasing this product.
PROS
Eight position headrest
Two removable cup holders
Up to 100 pounds weight limit
CONS
LATCH system might have issues
With being easy to maintain, this is a product keeping your child safe without any issues.
6. Graco TurboBooster Highback Booster Seat
The next product is the Graco TurboBooster Highback Booster Seat.
This product can easily convert to a backless booster without any issues. Also, it has a fair weight capacity of 40 to 100 pounds.
This will accommodate your child basically up till they need to be on a booster seat, so you don't have to buy another one after this.
The height limit is up to 57 inches tall which is pretty good too.
Furthermore, the seat belt guide makes it possible for your child to buckle the seat belt themselves, which is great as you won't have to repeatedly do it for them.
Moreover, this product also has dual cup holders, a headrest that is adjustable as well as height-adjustable armrests.
All these features keep your child very comfortable while minimizing the risk of any pain, so your child will not find it uncomfortable to sit in.
Lastly, the product itself weighs only 9 pounds which makes it very portable if you usually switch between vehicles.
However, it doesn't come with a LATCH system which makes the installation part quite complex otherwise this product is good to go.
PROS
Up to 100 pounds capacity
Children can buckle themselves
Adjustable headrest
Adjustable armrests
Lightweight
This is a very comfortable option which your child will love sitting in.
7. Britax Grow With You ClickTight Harness 2 Booster Car Seat
Lastly, I have the Britax Grow With You ClickTight Harness 2 Booster Car Seat.
As the name suggests, this seat will stay with your child for as long as they keep growing and adjust accordingly, so you never have to buy another product again.
In addition, this seat can transition from a forward facing harness to a high back booster to fit according to your child's growth stage.
This has a huge weight limit of up to 120 pounds and a height limit of 63 inches. This makes it great as it will last you for as long as your child needs to be on the booster seat.
The limits are much higher than those that the competition has.
According to testers, a great feature was the headrest which is highly variable, so you can easily adjust it accordingly to your child's growth stage without having them sit and rest their head uncomfortably.
Moreover, it also has multiple cup and snack holders that your children can enjoy without annoying you.
Also, this is very easy to install, which makes it great if you usually switch between cars and have to install this elsewhere, but this is also very secure. The booster width is 19 inches.
Finally, the drawback I was able to find after some research is that the cup holders are built-in and not removable; they are pretty hard to clean.
PROS
Forward-facing harness and high back booster
Huge weight limit of 120 pounds
Variable headrest
Multiple caps and snack holders
Easy to install
CONS
Cup holders are hard to clean
Being easy to install, you can easily switch this seat from one vehicle to another without it having to feel like a lot of work.
What To Look For When Buying A Booster Seat
Booster seats come in all shapes and sizes, making it hard for people to figure out which one to buy.
I will help you figure out in this section of the article.
I will be going over all of the features which I think should be present in your booster seat:
Perfect Capacity For Your Children
The Type Of Booster Seat
Safety Features
Comfort Features
Convertibility And Adjustability
Including all of these features will lead to a much more pleasant experience for your child.
Perfect Capacity For Your Children
The first thing you should look for is a good booster seat that can easily house your child.
You will need to buy one with a good height and weight capacity that is more than enough to keep your child in place.
The Type Of Booster Seat
There are various types of booster seats to choose from. The most popular ones are:
What type of seat you will get will depend on your situation, no back seat for when you are low on money or space.
A high back for when you prioritize comfort, and a combination for when you use a convertible booster seat.
Safety Features
There are a ton of safety features that you should be on the look for as well.
While you will not find all of them, here are a few that you should try and include in your booster seat:
Harness System
Side Impact Protection
Impact Protection Shield
Head Impact Protection
All these features will ensure the safety of your child.
Comfort Features
Comfortability also plays a huge role in this, which is why you should look for the following features which aid in comfortability:
Pillows
Cup Holders
Adjustable Headrest
Arm Rests
These features will make it extremely comfortable for your child to ride while in the booster seat.
Convertibility And Adjustability
Your child will continue to grow, and you must adjust or even convert the booster seat to keep them comfortable.
For this reason, your booster seat must be easily adjustable, and if it has convertible options, they should be able to convert between each other efficiently.
Finally, you should ensure that they are up to par with the state's safety requirements and are perfect for your child in terms of safety and comfort.
Frequently Asked Questions
Q1. Are Boosters Safer Than Car Seats?
Generally, booster seats are much safer than car seats, which is why they are a better option.
If your child is aged between eight and twelve years, then getting a booster seat would be the best option for them.
As children might find it hard to properly fasten seat belts, boosters will make this job much easier, offering convenience, so you won't have to help your child out, and they'll be able to do it themselves, which will not be the case with car seats.
Whichever booster you buy, a backless one or a harness one, it is always a good idea.
Q2. How Long Will A Booster Seat Last?
How long the booster seat will last will depend greatly on the manufacturer, so it is important to check the recommendation of the manufacturer before purchasing a product.
You should check out the manufacturer's instructions as well as the expiration date.
Usually, booster seats will last a long time, probably lasting you for as long as your child will even need one, as most booster seats last up to 10 years at least.
The other case is if you get into a car accident, this is where you have to quickly get the booster seat replaced.
This is important even if the seats look right to you because you cannot see the cracks and scratches in the interior, but they are present, and therefore, it will not be safe to use the same seat.
Otherwise, you're putting your kid in danger of getting hurt.
Q3. When Should I Start And Stop Using A Booster Seat?
It is better to keep your child in a five-point harness for as long as possible, according to experts.
Therefore, you can keep them in one until your child reaches the forward facing seat weight and height limit.
This can be considered as whichever grows fist, the weight, or the height, but limits should not be exceeded.
Generally, children should be five years old at least before putting them inside a booster seat, or they should start is just as the weight and height limits are reached if this comes before age.
You should keep your child in a booster seat until they're grown enough to have a seat belt fit them properly.
When they reach the weight and height limit for the booster is a good time to know to take them off the booster seat.
Q4. Are Booster Seats Useful?
According to tests, booster seats are just as effective as seat belts in saving from injuries during car crashes.
New research has found out that booster seats are actually a bit better than seat belts in taking care of some minor injuries in kids aged around eight to twelve.
This study also warned parents not to move the children too early into booster seats as well as adult seat belts, as moving too early could be considered dangerous, so it is best as long as your child fits the height and weight limits which you can check.
Q5. What Is The Safest Booster Seat In The USA?
According to consumer reports and various comparisons, the Britax Highpoint is the safest booster seat in the United States.
This is to be expected from a well-known company such as Britax. (Check these top-rated Britax convertible car seat).
Q6. Should My 5-Year-Old Be In A Car Seat Or Booster?
The answer is not based on age but on weight and height.
If your child has exceeded a front-facing car seat's height and weight limit, you will have to transition to a booster seat. This is usually done when they are above 40 to 65 pounds.
Conclusion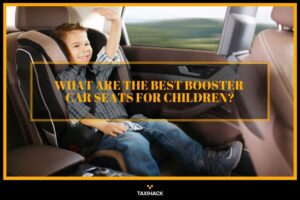 When getting the best booster car seat, the first and foremost thing to consider is how safe it is.
Make sure it has performed well in tests, and getting your hands on one that has survived real-life crashes is just the best thing.
Also, it is better to get a new product instead of a used one as used ones may be damaged from areas you cannot see, and therefore will pose a threat to the safety of your child.
Other considerations would be, for example, getting the right fabric. Getting one that will last longer and is also easy to clean will help a lot later.
Considering feedback from customers as well as the quality, I can say that the best and most recommended product on the list is the Chicco KidFit 2-in-1 Belt Positioning Booster Car Seat.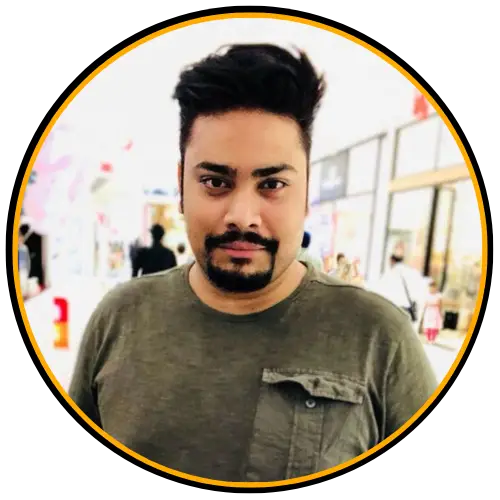 I am Tahir Azam, and I have been writing amazing articles for TaxiHack for as long as I can remember. I know everything that is to know when it comes to automobiles and is always on top of industry news and developments. While I am not an expert by any means, I pride myself on knowing the ins and outs of many different problems and, of course, their solutions. The articles on our website are some of the best and well-researched content that you will find, and I spend countless hours making sure this remains to be true. This is why I ask you to take your time out and read some of my articles, especially if you find a topic that resonates with you or is something you are looking into. This way, you will find the perfect mix of information and tips on your desired topic. Learn more about Tahir.