The Honda Civic is a sedan that has been around for quite some time.
It was introduced in 1972, exactly five decades ago. The Civic is mainly famous because of its fuel efficiency and reliability.
Talking about reliability, many people ask how long do Honda Civics last?
The answer will certainly delight you. The Honda Civic is well known to touch or even cross the 300000-mile mark.
This is excellent mileage and is another reason people choose to buy it.
If you continue scrolling, you will find much more information regarding the reliability and longevity of the Honda Civic.
There are many things to know, and they have been compiled in this article. So, without any further ado, let's get straight into it!
What Is The Average Life Expectancy Of A Honda Civic?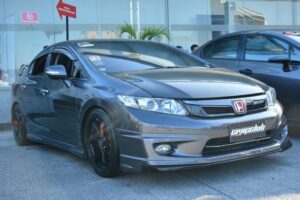 The introduction mentioned the mileage of the Honda Civic to be 300000 miles.
I thought you might need more explanation for this number to truly appreciate it. It turns out that 300000 miles is like 20 years.
If you drive at the average American rate of 15000 miles annually then this is pretty good.
Although this number is as good as most sedans on the market, there are many other things to note. The hardware of the Civic can greatly influence the life expectancy of the sedan.
If you scroll further down, you will find a section dedicated to checking the reliability and longevity of all of the important hardware shipped from the factory.
That is a must-read, especially if you are serious about buying this sedan.
Does Honda Civic Last Longer Than Other Similar Vehicles?
This is another section that many people might love. The Honda Civic is known for its reliability, but it cannot truly be assessed until it is put up against its top competitors.
This is what this section will do. Instead of features and power, the things that will be put up to the test are reliability, longevity, and the number of complaints.
This is going to get interesting.
1. Honda Civic Vs. Toyota Corolla
Naturally, the first sedan that comes up is the Toyota Corolla. These sedans have been at it for decades, and the rivalry does not stop.
Once and for all, let's decide which one is the better sedan.
Well, the Honda Civic certainly is not a perfect sedan. Over 50 years, it has managed to gather 6745 complaints. That is certainly a lot.
The Toyota Corolla, on the other hand, has only 1500. That is a huge difference, of more than four times. So, Toyota's offering is the winner of the first round.
The Honda gains some ground in the second round. It has managed to earn a very respectable 84 out of a 100 in terms of reliability.
This is pretty good and is, in fact, better than the Toyota Corolla, which managed an 82. That is extremely good, too, but the Honda Civic is more reliable overall.
The Toyota Corolla can last just as long as the Honda Civic, with its expected lifespan being 300000 miles. This is as good as it gets.
The Toyota Corolla will be able to last you for around 20 years, which means there is no winner in the third round.
It turns out the rivalry between the Toyota Corolla and the Honda Civic will continue.
They are tied for the winner, which means no one can pull ahead. You can choose between either one and will not regret your decision.
Related: How Many Miles Do Toyota Corollas Last?
2. Honda Civic Vs. Hyundai Elantra
Hyundai's offering in the sedan world is the Elantra. It is a great-looking vehicle that is packed to the brim with features. But that is not the focus of this competition.
Let's see if it can beat the Honda Civic.
The Hyundai Elantra is in the same league for the first round. The Elantra has managed to get 1475 complaints, which is a lot less than what the Honda Civic has gathered.
Its 6745 complaints are a lot, and the Hyundai Elantra is the first-round winner.
Looks like reliability is something in which the Honda Civic is unchallenged. A four-point difference between the Hyundai Elantra and the Civic makes Honda's offering catch up. The Elantra has scored an 80 for reliability, which is pretty good.
Although it was a rocky start for the Honda Civic, it has managed to gain a solid lead.
The Hyundai Elantra can only be driven for up to 250000 miles, while the Honda Civic can be driven for up to 300000.
This is a three-year difference, which is significant. So, the Honda Civic has won the final round.
There is no denying that the Hyundai Elantra is a solid sedan. It is reliable and can last for a long time.
But the Honda Civic can last for an even longer and considerably more period. It is also more reliable, which has helped it become the winner of this competition.
Related: Hyundai Elantra Life Expectancy
3. Honda Civic Vs. Nissan Sentra
The final sedan that will be compared with the Honda Civic is the Nissan Sentra. This is another great vehicle and is loved by users.
But let's see if it can steal the crown from the Civic to earn the top spot.
As expected, Nissan Sentra has a fewer number of complaints as compared to the Honda Civic. The number is 1100, while the Civic sits at a much higher 6745.
This was expected, and Nissan Sentra took the lead in the first round of this competition.
Well, it looks like the Honda Civic indeed has some competition. The Nissan Sentra is the only vehicle on this list that is more reliable than the Civic.
It has a reliability rating of 86, one of the highest I have seen. It is two points greater than what the Honda Civic got, earning it a huge lead.
The Nissan Sentra can also last just as long as the Honda Civic.
This one has a lifespan of 30k miles, which is truly incredible. This means this round is a tie, and there is no winner here.
We were looking for a winner between the Corolla and the Civic, but no one expected the Sentra to win.
It has taken a huge lead and is the most reliable vehicle out of all listed here today, with it having the least number of complaints.
Related: Nissan Sentra Life Expectancy
Life Expectancy Of Honda Civic Car Parts
At the start of this article, I did say that there was going to be a section that would detail the lifespan of the parts of the Honda Civic.
Well, this is it. I would suggest that you read through it completely.
Average Lifespan Of Honda Civic Brake Pads
70000 miles is the maximum number of mileage that can be achieved with the stock brake pads of the Honda Civic. This is as good as brake pad technology has not evolved further.
70,000 miles translates to more than four years of usage. That is pretty decent!
You should know that if you don't drive your Civic carefully, this number can drop to as low as 30000 miles. Yes, this is indeed true.
Brake pads are highly susceptible to driving styles. Sudden braking can cause them to wear off faster. This is the case with the Civic and all other sedans.
Fortunately, even if you like to wear down the brake pads quickly, replacements are not that expensive. You can expect to pay a few hundred dollars. That is pretty good.
Average Lifespan Of Honda Civic Battery
Manufacturers ship simple lead-acid batteries with their vehicles. Unless it is a hybrid or an electric car, nothing special about the battery included.
The Honda Civic is on that list too. A conventional battery means it will last for five years, with the minimum being 3.
You may be wondering about the 2-year difference between the maximum and minimum lifespan.
Well, batteries can be affected by temperatures and vibrations, resulting in losing their ability to work over a shorter period.
When you get replacement batteries for your Civic, it is recommended to get AGM ones.
Average Lifespan Of Honda Civic Tires
There are two things to be focused on when it comes to the tires of the Honda Civic. The first one is that if the tire has been on the vehicle for six years, it needs replacement.
This is common for vehicles that are not driven much. Regardless of the wear level, they will need to be replaced.
If you drive your Civic frequently, then you can expect the tires to last for around 60000 miles. 15000 miles annually means they will last you for four years, which is pretty good.
You need to be extra cautious when you buy replacement tires for your Honda Civic. Cheap ones tend to fail before the 10000-mile mark.
So, you should make a logical decision and not try to cut costs.
Average Lifespan Of Honda Civic Transmission
Just like with the brake pads, there has been no real change in the lifespan of the transmission of the Honda Civic.
According to multiple reports, it cannot last for more than 200000 miles, with the minimum being 150000.
You guessed it; the transmission will need a major repair or replacement once during the lifespan of the sedan.
I must warn you that anything involving the transmission does not come cheap.
Repairs cost more than a thousand dollars. As expected, replacements will be far costlier. But this is the norm with high mileage vehicles.
You should also note that you will have to face this issue after more than a decade of service life. So, if I were you, I would not worry about this issue.
Related: Honda Civic Transmission Problems
Average Lifespan Of Honda Civic Spark Plugs
This is interesting. The spark plugs that come installed in the Honda Civic have a lifespan of 105000 miles.
This is pretty good and puts them in the ballpark of iridium spark plugs. If you don't know what that means, iridium plugs are the best ones on the market.
They are expensive but are more reliable and can last for a considerably longer period of time as compared to copper and silver ones.
If you are getting replacement spark plugs, you should not settle for anything lower than a platinum one.
It is the next best thing after iridium ones. They have a life expectancy of 60000 miles. You should make sure to change all of the spark plugs of the Civic in one go.
Average Lifespan Of Honda Civic Key Fob
The only thing you need to concern yourself with when talking about the Honda Civics' key fob is the battery.
There have been no reports of the fob falling on people. So, there are no malfunctions or quick battery drains.
You can rest assured that the key fob will be able to last for a much longer time than the sedan itself. As I said, the battery is the only thing to be concerned about.
You will need to change it once every 3 to 4 years. That is a long time for something that costs under $10. So, you don't have anything to worry about with the key fob of the Civic.
What Is Good Mileage For A Used Honda Civic?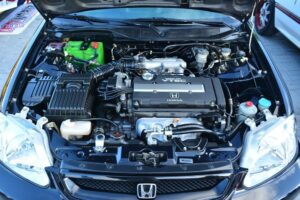 The Honda Civic is a sedan that has been built to last.
It has a lifespan of 300000 miles, which means it can be used for a long time.
When it comes to buying a used Honda Civic, you will find hundreds of options.
You should only consider those that have been driven for less than 200000 miles. Now, higher mileage ones can be considered, but they may very well not be viable.
They can suffer from major failures, which will increase the cost of owning this sedan. So, you should be extra careful when choosing one.
How To Increase How Long Your Honda Civic Last
Honda has done a lot to improve the longevity and reliability of the Honda Civic over the years.
Despite all of its improvements, it is a gasoline-driven car. So, many steps can be taken to improve the lifespan.
Make sure to get the car inspected on a regular basis.
Make sure a proper maintenance schedule is followed.
Replace the oil and air filter every six months.
Don't let any repair go untreated.
Rotate the tires after a few months.
These are general guidelines that apply to all vehicles. The Honda Civic is one of them too. So, you should follow them to ensure it can touch that sweet 300000-mile mark.
Problems That Limit The Life Of Your Honda Civic
The Honda Civic is one of the most reliable sedans that I have researched.
Despite that fact, it does have many issues which must be known by potential buyers, such as you, so you don't have to be surprised if they pop up.
Engine leaks.
Failure of the HVAC system.
Airbags becoming faulty.
Low-quality engine mounts.
Vehicle stalling.
As it can be seen, all of these issues are pretty serious. Problems such as bad engine mounts can result in the engine itself rattling while driving.
There is a low chance of these problems occurring, but there still is a possibility.
Related: 2010 Honda Civic Common Problems
What To Look For When Buying A Honda Civic
If you have decided to buy the Honda Civic in used condition, I have some great news for you. You have made a great decision.
But, before you start searching for one, you should know about the things to check:
Check mileage.
Check for accidents.
Check maintenance record.
Check drive quality.
Make sure there are no pending repairs.
Get the vehicle inspected.
Check for ownership history.
These checks will allow you to make sure if the sedan you are looking for is worth buying or not.
Related: Best And Worst Years For Honda Civic
Frequently Asked Questions
Q1. Is The Honda Civic A Reliable Car?
As I have said before in this article, the Honda Civic is one of the most reliable vehicles I have reviewed.
It is a stunning vehicle, and the 2021 release, with the new look, is simply amazing. If you decide to buy it, you will have a memorable experience with it.
Q2. Does Honda Civic Have A Lot Of Problems?
The major issues that owners of the Honda Civic have had to face over the years have been listed down already.
They are included in the categories:
Engine issues.
Electrical system issues.
AC issues.
Q3. Is It A Good Idea To Buy A Used Honda Civic?
I think it is a fantastic idea to buy a used Honda Civic. It is a pretty reliable sedan, and buying it used will not come with many drawbacks.
There are some things to check before finalizing your purchase, and they have been listed in the article above. You should definitely read that section.
Q4. Does Honda Civic Rust Easily?
There are not many complaints of rusting reported with the Honda Civic. Unlike other vehicles that have had no complaints, there have been a few with Honda's offering.
But they are isolated enough to assure you that they are not widespread. So, you don't have much to worry about.
Q5. Is Honda Civic Expensive To Maintain?
Despite its reliability and lifespan, the Honda Civic is pretty cheap to maintain.
It has a ten-year maintenance cost of just $5245, which is $1600 lesser than the average for most sedans in the same class.
So, keeping the Civic for a long time will definitely not put too much of a strain on the wallet.
Conclusion
The Honda Civic has been around for quite some time and judging by its annual sales. There is no chance of it being replaced by some other sedan.
It is an example of an extremely reliable sedan that can also last for a long time. The question of how long do Honda Civics last is one for which you clicked on this article.
If you managed to stay, then you should be content with the fact that the information in this article will allow you to make a more informed decision about purchasing this vehicle.
I hope you got everything you needed from here.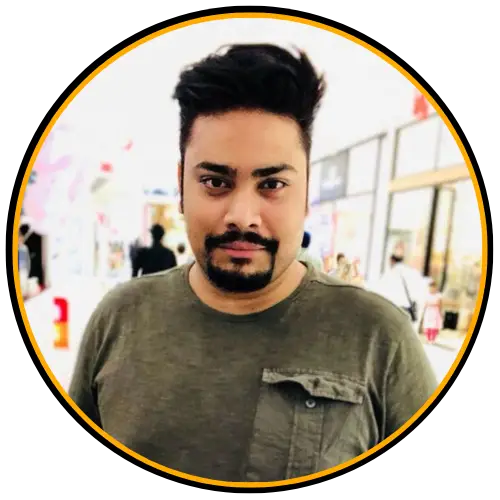 I am Tahir Azam, and I have been writing amazing articles for TaxiHack for as long as I can remember. I know everything that is to know when it comes to automobiles and is always on top of industry news and developments. While I am not an expert by any means, I pride myself on knowing the ins and outs of many different problems and, of course, their solutions. The articles on our website are some of the best and well-researched content that you will find, and I spend countless hours making sure this remains to be true. This is why I ask you to take your time out and read some of my articles, especially if you find a topic that resonates with you or is something you are looking into. This way, you will find the perfect mix of information and tips on your desired topic. Learn more about Tahir.