The Honda Civic has received 10 generations since its inception back in 1972 and since then has released yearly releases of new and exciting models.
It is a compact car with a wide range of styles and designs to appeal to a wide range of audiences, offered in coupe, sedan, and 4-door hatchback body styles.
There are various high-performance trims and forms of the Civic as well. The Honda Civic has a little bit of appeal for everybody.
Whether it be power, speed, fuel efficiency, or economy modes via hybrid models, Honda has all of these areas covered and continues to provide great quality cars which hold up against its competitors such as Toyota and Nissan.
Here are the best and worst years for Honda Civic.
Best years for Honda Civic:
2017
2018
2019
2000
1999
1995
1996
2021
Worst Years for Honda Civic:
2001
2002
2006
2007
2008
2009
2010
2016
So now you have the list, let's start with this list in details without any further delay!
List Of The Best Years For The Honda Civic: What Years To Buy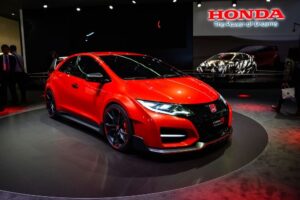 Honda Civics has a lot of great models to choose from, offering a lot of features and power.
Let's take a look at a few of the best models:
#1 Best Year: 2017 Honda Civic
2016 was the start of the latest generation of the Honda Civic, which is still being updated today.
This generation of the Civic included the amazing 2017 model, which was greatly appreciated by critics and customers alike.
It contained a lot of different features and upgrades, which gave it the top spot on this list.
With four different trims, the 2017 Honda Civic came standard with advanced safety features and wireless smartphone charging.
Its build quality was a defining feature of the vehicle and the design itself, which was taken from the 2016 model.
The interior of the car was comfortable and roomy, while the engine's fuel efficiency and decent power make this car a very nice model for families and people who just want to have fun driving.
#2 Best Year: 2018 Honda Civic
While the 2018 Honda Civic does not hold up against its Accord counterpart, it manages to be a top-ranking vehicle in the year of its release.
This is because the car managed to have a few problems, which were minor annoyances at best and boasted a large number of positives.
This five-seater Sedan is available in 10 different trims, with the Sport Touring being the best and most expensive one.
The car also featured Coupe and hatchback body styles which tailored it to a wide range of audiences.
This, coupled with high quality and advanced features such as automatic emergency braking and LaneWatch Camera, made it an overall great model.
#3 Best Year: 2019 Honda Civic
Following the trend of releasing good cars, Honda continued their production of the Civic lineup and introduced the 2019 model, which had three fewer trims, cutting the number down to 7 but had subtle design changes that people were quick to pick up on.
Even at lower trims, the 2019 Honda Civic managed to deliver a smooth and fun driving experience that offered high performance and mileage, all available in 3 different body styles.
Safety was also marketed when promoting this five-seater as the 2019 Civic would make advanced safety systems standard, which was well received by the market audience.
#4 Best Year: 2000 Honda Civic
If you are looking for something older or simply do not have any problem owning an older vehicle, the model 2000 Honda Civic should be perfect for you since it is a reliable car that can easily last you generations with little to no maintenance.
This model had a hatchback body style and came in with eight different trims.
This model was released when Honda was at its peak, and no other car on the market could ever hope to compete with the brand when it came to the Civic's class.
While hatchback vehicle bodies aren't well received in America, the Civic still went on to sell well.
#5 Best Year: 1999 Honda Civic
Speaking of hatchbacks, I also would like to mention the 1999 Honda Civic, which came in that particular body style and was released with six different trims.
This model has been known to last quite a while, with people reporting to have easily driven this car for 21 years and still going strong.
The engine has relatively high output but still manages to be smooth and not vibrate.
The SI trim managed to stick out above the rest of the models as this trim featured better upgrades than the rest and even a 60/40 folding back which was slightly smaller than most but expanded the cargo storage capacity by a lot.
#6 Best Year: 1995 Honda Civic
Go back four years more, and we get the 1995 Honda Civic which is probably one of the most reliable and trustworthy vehicles on this list.
Even this model has a history of lasting an incredibly long time, requiring little to no maintenance at all.
The car can drive extremely smoothly despite its age, featuring an elegant drive and comfortable interior.
Longevity was front and center when thinking about this model as the layout can easily allow parts to be taken out and replaced.
These replacement parts are now very easy and cheap to come by, making this car a very nice investment as it still has a lot of value to this day.
#7 Best Year: 1996 Honda Civic
Releasing immediately after the 1995 model was the 1996 Honda Civic, which featured five distinct trims that offered a lot of variety in terms of features that appealed to many different audiences.
This vehicle is exemplary for its fuel economy, making it a good choice if you are always driving in the city. This means that it is a great car for the whole family.
The car itself is also super fun to drive as it features anywhere from 104 to 127 horsepower and comes in 3 distinct styles, hatchback, coupe, and sedan, all of which you can purchase according to the trim you buy.
#8 Best Year: 2021 Honda Civic
If you are looking for the absolute latest in technology and modern-day advancements, then look no further than the 2021 Honda Civic, which came onto the market with six different trims.
These trims featured top-of-the-line material quality and allowed for sedan and hatchback body styles. This model was available in manual or automatic transmission.
Like many great models, the 2021 Civic also provides drivers a fun and engaging experience, even at lower trims.
Overall, this model provided great handling and has a lot of power behind the engine.
The vehicle also features a good amount of cargo space inside, making it a perfect, modern car for the family.
List Of The Worst Years For The Honda Civic: What Years To Avoid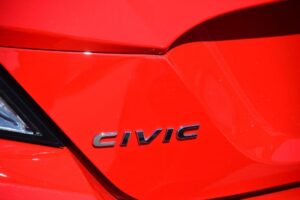 The years for the Honda Civic, which you need to avoid, are blatantly clear and so bad that they can be spotted a mile away.
Here's what they are:
#1 Worst Year: 2001 Honda Civic
The entire car community and everyone who has ever bought this model can safely agree that the 2001 Honda Civic is the worst model of the line-up and a car you should avoid like the plague.
This model of the Honda Civic suffered from a plethora of transmission and a dangerous airbag defect which was left unattended for over ten years.
This model, hence, suffered through many recalls in which decades-old airbags and transmissions were recalled, making this model the most recalled ever.
With the airbags capable of launching metal fragments at the passengers and the transmission failure being extremely common, it makes sense why this is a car you should avoid at all costs.
Aside from the blaring problems mentioned above, the car also had suspension and body problems.
Related: What Are The Honda Civic Transmission Problems?
#2 Worst Year: 2002Honda Civic
Following the catastrophic 2001 model, the 2002 Honda Civic became the second most recalled car ever as it suffered from the same problems the 2001 Civic did.
The transmission would simply fail at the 100,000 miles mark, and transmission slipping was also common. The engine was also riddled with hard to fix and expensive to repair.
This car also suffered from the Takata airbag recall in which the airbags would fling metal fragments towards the passengers upon being activated, which is a very dangerous problem.
The recall of these airbags would occur decades later, which caused further outrage among the community.
#3 Worst Year: 2006 Honda Civic
While the 7th generation of the Honda Civic was all-around rocky, the 2006 Honda Civic was the start of another problematic generation of the line-up as the problem count had surpassed the 2002 model, which was very badly received.
The 2006 model was all but fall apart, with the interior, exterior, and internals all filled with problems.
The bumper and sub visor would fall apart, and the paint and clear coat would crack and peel apart. Tires would wear out prematurely, and the engine block would crack.
These issues were fairly common in the vehicle, which is why it is probably one of the worst starting models to a generation.
#4 Worst Year: 2007 Honda Civic
Continuing on the tragic 8th generation, the 2007 Honda Civic would also disappoint fans and customers by inheriting the same problems which plagued the 2006 model.
The paint and the clear coat were still peeling and cracking.
Premature tire wear was also still common and was also happening to the wheel bearings, with uneven tire wear also showing its head.
The engine block was still prone to cracking, and side engine mounting failure became a trend. Interior-wise, the sun visor was still poor quality as it was still falling apart.
It is sad to see Honda struggle to fix issues that have already been diagnosed and complained about for over a year and still repeat them in their newer models.
#5 Worst Year: 2008 Honda Civic
Body-wise, the 2008 Honda Civic suffered from one of the worst cases of bad quality paint. The paint and the clear coat were cracking, peeling, flaking, and fading.
These cases were common among most of the customers who bought this model.
Engine-wise, the 2008 model did not fare well either as the engine block was still cracking, and bad engine mount was also a common trend.
The engine would also rattle when starting. The wheels also suffered from uneven wear, which was mostly premature. Cupping and bearing failure was also common.
The trend of the 2006 Civic was still going strong, but it seems that Honda was now catching up on them and would try to amend their mistakes in future models.
#6 Worst Year: 2009 Honda Civic
Honda was trying to overcome the problems which had somehow persevered for three years and started making progress with the release of the 2009 Honda Civic, which had significantly fewer problems than its three predecessors.
However, it still had a lot of ground to cover as the body was still suffering from peeling and cracking paint with rusting and oxidation, also now becoming a problem.
The braking system still needed to be worked on as the system was prone to premature wear. The seats were also uncomfortable and accompanied by malfunctioning locks.
This generation shaped up to be exactly what people feared, where Honda was unable to fix the issues presented years ago and still managed to bring new problems into the equation.
#7 Worst Year: 2010 Honda Civic
Honda had certainly figured out what it was doing wrong and continued to improve future models of the failing generation.
The next model in the line-up was the 2010 Honda Civic, which was still haunted by previous models' problems but made much less so.
The paint situation was still out of hand, and the rusting problem was also starting to increase.
Interior-wise, the sun visor was no longer falling apart, but it was still cracking a lot of the time. Unfortunately, Honda still could not fix premature brake wearing.
While efforts were made in the right direction, they would still not truly manifest until the 2011 Civic, leaving Honda with an incredibly disappointing generation.
I highly recommend you to read this article on 2010 Honda Civic Problems if you are interested in learning about this specific year model.
#8 Worst Year: 2016 Honda Civic
The latest generation of the Honda Civic also started with a very bad model, the 2016 Honda Civic, despite not falling into the horrible problems of previous generations, suffered from its slew of problems, mostly on the engine, interior and electrical side.
The Bluetooth connectivity of the interior was demanding, and the display of the dashboard would stop working.
This was all accompanied by a constant beeping on top of uncomfortable seats. The AC was also mostly never in a working condition, all while the engine would stall during rides.
This model was just a pain to sit in and uncomfortable, and while it does not break apart, it still manages to make its way onto this list.
What Are The Most Common Problems With The Honda Civic?
Among the various problems of the Honda Civic, a select few were constantly persisting throughout models and generations and were constantly annoying customers and riders.
The most common issues, problems, and concerns owners and people had with the Honda Civic are here.
Make sure to read these to understand what you might deal with if you decide to buy a Civic.
1. Body And Paint Issues
Body and paint issues lasted throughout the 8th generation, with models from the 2006 Civic to the 2010 Civic suffering the most.
These models of the Civic used low quality and bad paint, which was constantly cracking, fading, and peeling off, which forced users to get a new paint job.
The clear coat also suffered from this regard, peeling and cracking off.
Paint is the main aesthetic feature of a car aside from its design, and to see it constantly lose its appeal with the Honda Civic is saddening and knocks the series down a peg.
2. Tire And Brake System Problems
Like the paint problems, the 8th generation and various other models have suffered from various braking problems and problems related to the wheels and the brakes.
The system in place for many models of the Honda Civic was prone to failure and, in general, caused a lot of strain on the tires.
This would end up causing a lot of premature wearing of the tires, which was also done evenly, which further caused a lot of different problems.
3. Interior Problems
The interior of many Honda Civics also did not fare any better than the exterior as many models suffered from bad quality and pathetic sun visor, which was prone to fall apart.
Other interior problems included the seats being uncomfortable on certain models and trims.
At the same time, the dashboard had faulty or just plain bad equipment that could not connect to devices or just broke.
The AC was also a part of the problem and would never function in some cases.
Even when Honda decided to fix the issue, their upgrade was just half a step better as it had a habit of cracking.
Related: Why Won't My Honda Civic Start?
Frequently Asked Questions
Q1. What Is The Top Of The Line Honda Civic?
The top of the line model when it comes to Honda Civics is no doubt the Civic Touring. This trim of the Civic puts all others to shame with the variety of added features it comes it.
The various added systems include collision mitigation systems, road departure systems, collision warning systems, and cruise control.
The interior comes with ten speakers, satellite navigation, and voice recognition.
Honda went all out when making this model type and spared no expense to give it as many features as possible.
Q2. How Long Does Honda Civic Last?
A good Honda Civic can easily last you around 200,000 miles. This is because the Civic Lineup was created to be long-lasting and have a long life.
Users have reported driving their older Civics for up to 2 entire decades, which is simply astounding.
If you put in proper maintenance and make sure to drive safely, you can just as easily push the distance to 400,000 miles which is double what we had before.
Related: How Long Do Honda Civics Last?
Q3. Is Honda Civic Good For A Long Drive?
Honda Civics are great for various, short and frequent rides.
Though it can perform fairly decent for long rides, it should be known that the car was designed for city use and, being a family car, made to handle multiple trips at a time, usually of moderate distance.
This usually also depends on the model of your Civic, as some models perform better for longer rides than others.
You should be comfortable in any Honda for a long drive for the most part.
Q4. What Are Honda Civics Known For?
Honda Civics are known for their reliability in delivering a nice and enjoyable five-seater experience for the whole family.
Despite having various trims, the Civic is great in all trims and offers a nice and engaging experience for its driver, boasting powerful engines, nice handling, and decent cargo space.
The Honda Civic is a giant in the 5-seater Sedan market due to these features and has placed itself as a top-level car for the whole family.
Q5. Is A Honda Civic Or Accord Better?
While both made by the same company, the Accord ranks as the better of the two due to various factors.
However, the Civic still has its positives. The Civic asserts better and more comfortable interiors with more advanced features.
This, however, falls short when compared to the massive difference in power and extra cargo space which the Accord has.
In short, the Accord is better if you want space, power, and speed, while the Civic prioritizes comfortability and advanced features.
Conclusion
Honda has always been a top vehicle manufacturer, and nothing says that more than their Civic lineup, which has been praised by critics and loved by its customers.
While many models are great, even in lower-tier trims, the higher trims boast most of the best features.
This should not dissuade you from buying cheaper trims as they too provide a great experience to the driver and passengers.
The best and worst years for Honda Civic set the 2017 model one at the top while the 2001 Honda Civic suffers as the worst model on my list.
If this proves anything, there are certain models out there that you should avoid entirely.
However, now that you know what they are, you shouldn't have any trouble steering away from them.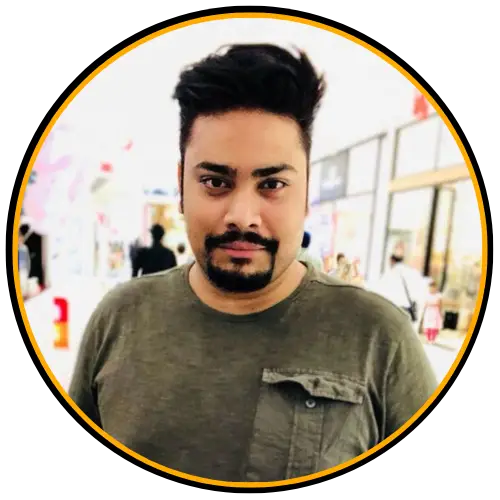 I am Tahir Azam, and I have been writing amazing articles for TaxiHack for as long as I can remember. I know everything that is to know when it comes to automobiles and is always on top of industry news and developments. While I am not an expert by any means, I pride myself on knowing the ins and outs of many different problems and, of course, their solutions. The articles on our website are some of the best and well-researched content that you will find, and I spend countless hours making sure this remains to be true. This is why I ask you to take your time out and read some of my articles, especially if you find a topic that resonates with you or is something you are looking into. This way, you will find the perfect mix of information and tips on your desired topic. Learn more about Tahir.