The Honda Accord arrived in 1976 and, due to clever packaging and strong value, has become one of the longest-running and prosperous car models sold in the United States.
Currently, the Accord is available in the form of a sedan; however, a range of body types have been manufactured over the years, these including coupes and station wagons.
The Accord has grown from humble beginnings and basic transportation to becoming an elegant family sedan, with choices such as hybrid and conventional powertrains and heaps of convenience and safety features.
Here are the best and worst years for Honda Accord. Later down the line, I'll explain why these years rank!
Best Years for Honda Accord:
2006
2019
2011
2021
2013
2015
2005
2007
Worst Years for Honda Accord:
2008
2003
2004
2002
1998
2000
2001
1999
Now that we have established which years are the best and the worst, let's see why this is so.
List Of The Best Years For The Honda Accord: What Years To Buy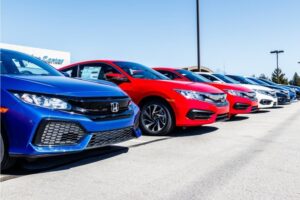 Honda provided its users with the finest and high-quality products in its best years, which became giants in the vehicle industry.
#1 Best Year: 2006 Honda Accord
The 2006 Honda Accord has amassed a reputation for its reliability which has not wavered for more than a decade.
Equipped with a V6 engine which granted it smooth and fast acceleration and responsive instruments, which helped in the readability, the 2006 Honda Accord was easy to drive and maneuver.
It came packed with options for the customer, choices between normal and hybrid models, 4-cylinder or V6, an optional navigation system, and Sedan & Coupe body styles.
The 2006 Accord had a lot of customization which combined with its value, performance, and fuel economy made this car trustworthy and why it is regarded as the best Honda Accord and is on the top of this list.
#2 Best Year: 2019 Honda Accord
Part of the latest generation of the Honda Accord, the model 2019 comes in the sedan body type, equipped with a nicely set base trim, refined choices for the engine, fast and smooth acceleration with its 2-Liter Turbo, responsive steering feel, innovative multi-media system and a hybrid's blend of fuel efficiency and performance, the 2019 Honda Accord is a worthy vehicle in the mid-size category.
The comfortability does not take a back seat with all of these features, and the car provides a nice balance between performance and comfort.
#3 Best Year: 2011 Honda Accord
The second last of its generation, the 2011 Honda Accord, came with a brilliant blend of quality, comfort, and mobility with a roomy cabin for increased comfort and a good fuel economy that helped gas mileage.
The car had great handling overall, and braking was also top-notch due to the brake pedals having a nice and distinct feel.
This car also had excellent crash test ratings, which helped prove that it was a very safe model.
It gave its competitors a ton of competition and proved that it was worth the buyer's consideration.
#4 Best Year: 2021 Honda Accord
With an engine that displays such power and fuel efficiency, a lavish interior design composed of upscale materials, advanced driver safety aids, and sporty handling that was responsive on the road and fun to the driver, it is hard to ignore the Accord model 2021.
The overall design had minor changes, mostly the addition of a new grille and updated bumper and fog lights which amplified its beauty.
This, packaged together with large trunk space, roomy back seat, and top-tier handling, makes the car ride like a dream and nearly perfect.
#5 Best Year: 2013 Honda Accord
The Honda Accord entered its 9th generation and debuted it with the Accord 2013, which featured a prominent redesign that mirrored closely to competitors such as the Toyota Corolla.
But managed to form its own identity by providing the user with high quality and roomy interior, efficient and refined powertrains along with quick acceleration, responsive handling and an available coupe body style as well.
The 2013 Honda Accord returned the company to the top by offering its buyers a mix of excellent fuel economy, superb packaging, and great overall performance.
#6 Best Year: 2015 Honda Accord
Boasting a cabin and interior made of high-quality materials and offering lots of room and offering many of the same features the 2013 Accord did, i.e., quick and responsive handling and acceleration, efficient and refined powertrains, lots of standard features, and the choice of getting a sedan body style or a coupe body style.
While newer competitors were giving it a run for its money and the same formula being used for two years showed its age, the 2015 Honda was still acclaimed as a pleasant ride.
#7 Best Year: 2005 Honda Accord
No other sedan puts together all the elements a family car should have, and the 2005 Honda Accord which took a bold leap by introducing a hybrid model.
This was a very successful choice as the hybrid model became first in class in fuel economy and horsepower.
Like other models, the 2005 Accord had greater than most crash test results to establish security, stylish and roomy interior, which secured comfortability, and a smooth, powerful and efficient ride that provides phenomenal gas mileage at a great price.
#8 Best Year: 2007 Honda Accord
Hoping off the success of the previous model, the Accord 2006 was no easy task, and Honda had to continue their streak of good fortune.
While the 2007 model did not outperform its predecessor, it still maintained the bar Honda had established for being a great choice for buyers wanting a sedan that had just about everything they needed.
Consumers were given a choice between hybrid models, optional navigation, sedan and coupe bodies, and between a four-cylinder or a V6, which would provide you with amazing quality and performance.
List Of The Worst Years For The Honda Accord: What Years To Buy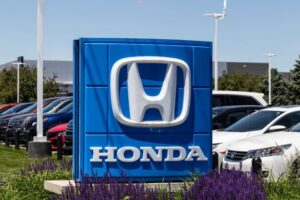 While Honda has dominated the charts in sales and quality, it is not a perfect company and has released many such models of the Accord, which were not well received.
Let's see why these models underperformed:
#1 Worst Year: 2008 Honda Accord
Undoubtedly the worst Accord Honda has ever put out, or will ever put out.
The 2008 Honda Accord featured several serious defects ranging from poor brakes, excessive oil consumption, and plain uncomfortability receiving complaints from its users and the NHSTA alike.
The model had a bad case of premature brake wear and was accompanied by other brake-related problems such as squeaky brakes and the occasional scraping sound.
The engine would make a horrible grinding noise on startup, continuing with a rumbling noise, and tended to misfire.
The interior was low quality, with seats made of poor quality leather and the front seats being uncomfortable.
There would be flickering when the AC was turned on, and sometimes the gear wouldn't shift.
#2 Worst Year: 2003 Honda Accord
Some would argue that the 2003 Honda Accord deserved the top spot as the worst year, and believe me, it was a tough decision.
This model was part of a long line of failures that Honda was pumping out and handling various problems at relatively low mileages.
Widespread transmission failures, multiple engine problems, airbag problems, low-quality interior features such as a bad stereo, faulty CD player, and the infamous stereo backlight problem caused Honda to issue a recall.
It took upwards of $300 to fix the error in a $2 light bulb.
#3 Worst Year: 2004 Honda Accord
Following the disaster of the 2003 Honda Accord, Honda was unable to calm the fires it had created and instead released another sub-par model, which grew the tension between the consumers and the company.
While it did much better than the previous model in terms of problems, that is not saying much since the 2004 Honda Accord was riddled with problems.
The main problems of the 2004 model carried over to this one as well, featuring the plethora of engine problems, transmission issues, and the same stereo backlight issue, which was still unresolved.
#4 Worst Year: 2002 Honda Accord
While the 2003 Accord was directly responsible for the failure of the next model, we can say that the 2002 Honda Accord did the same as the 2003 model.
This model was still in a much better position than its successor, but that is not saying much.
It came with unique problems, such as a defective seat belt sensor that bugged the SRS warning light.
Other problems include a poorly positioned AC drain hose which caused the front passenger side's subframe to rust up. The transmission was also faulty.
#5 Worst Year: 1998 Honda Accord
1998 was the start of a new generation for the company; unfortunately for Honda, this generation would be riddled with problems as all of the models part of this generation has ended up on this list which is a huge hit on Honda's reputation.
The 1998 Honda Accord featured the transmission problem, which continued to the 2002 model.
This was also the same for the sub-frame rust caused by bad AC drainage. This Accord also had a huge issue of the paint peeling off, especially with the darker colors.
#6 Worst Year: 2000 Honda Accord
Part of the same generation as the 1998 Accord, the 2000 Honda Accord was set up for failure.
It had many of the same problems as its previous models would and shockingly, with each generation having more problems than the last one.
The SRS warning light, sub-frame rust, horrible transmission all returned in this model, along with a huge airbag issue invoked by the NHSTA.
The engine was also considerably worse, suffering from stalling and rough acceleration, excessive oil consumption, engine not starting, and worse, it caused unintended acceleration, which was extremely dangerous.
#7 Worst Year: 2001 Honda Accord
After the other, Honda continued to release faulty and badly tested products that had the same problems carried over to the next model.
The 2001 Honda Accord suffered the same problems that the 1998 model had, which is disheartening.
What's more is that the airbag was particularly unsafe in this one as it had excessive pressure in it, causing the bag to explode upon being triggered.
This would launch metal fragments during the deployment, which could cause major harm to the people inside the car.
#8 Worst Year: 1999 Honda Accord
After the horrible debut of the 1998 Accord, Honda had to turn things around, but instead, things took a turn for the worse.
They released an even more unstable version of the 1998 Honda Accord, the model 1999, which took the same problems and added a defective ignition switch which was dangerous to replace and would happen for prices around $200.
What's worse is that it took the already worsening problems and passed them onto future models, which had a domino effect, dooming the entire generation.
What Are The Most Common Problems With The Honda Accord?
As I mentioned multiple times, many of the problems one model of the Accord faced were seemingly passed down to future versions.
Let's take an in-depth look at these problems and how they affected the various models of the Honda Accord!
1. Transmission Problems
The transmission of the product would often slip after certain mileage and eventually need to be replaced, which was not a cheap replacement.
This led to a class-action lawsuit which Honda had to settle, increasing the warranty of the transmission for many Accord models.
Related: Honda Accord Transmission Problems
2. Sub-Frame Rust
Due to the bad positioning of the AC drainage pipe directly above the targeted area, the water caused the sub-frame near the passenger side wheel to accumulate rust.
This was a bad design flaw, and it took more than $2000 to repair a sub-frame which is an expensive and tedious task.
3. Airbag Defect
The airbags of various Honda models were filled with excessive force, such that they would explode upon deployment.
This explosion would fling dangerous metal fragments to the inhabitants of the car, leading to injury.
This led to a massive recall issued by Honda, which affected multiple models across a long range of years.
4. Engine Problems
Various engine-related problems such as unintended acceleration, engine stalling, excess oil consumption, grinding, rumbling, and fouled spark plugs are just a few of the many problems which plague the engine of certain Honda Accords, so make sure to check your model carefully.
If you would like to know about Honda Accord engine issues, then I highly recommend you to read these topics below:
Related: Why Won't My Honda Accord Start?
Frequently Asked Questions
Q1. Is Honda Accord Better Than Toyota Camry?
The Toyota Camry and The Honda Accord are head-to-head competitors and have roughly the same, identical stats and even roughly the same price.
The Toyota, however, does 1-up the Honda Accord by having more standard features and comes with a slightly better engine.
Not to mention that the Toyota Camry comes with an AWD drivetrain option as well, which edges out the competition in favor of the Toyota Camry.
However, you should test both models first before making a decision.
Q2. What Is High Mileage For The Honda Accord?
With proper care and maintenance, almost any car can achieve high mileage.
This is especially so with the Honda Accord, which can easily reach upwards of 200,000 and can stretch this out to three hundred thousand.
This means that the Accord can last you roughly 22 years which is very high. Consumer Reports also state that the Accord is easily capable of crossing this large number, meaning that anything above 250,000 miles can be considered high mileage for the Honda Accord.
Related: How Long Do Honda Accords Last?
Q3. Are Honda Accords Fast?
Honda Accords are generally fast cars; however, certain models do not reach the same levels as others do.
The older Honda Accords, which were released from 2008 to 2012, featured a V6 engine that was extremely fast despite the car being very old.
Honda seems to be returning back to fast Accords with the recent models also being quite fast, capable of going 0 to 60 miles/hour in around 7 seconds which is very fast for a modern-day family-friendly sedan.
Q4. Is Honda Accord Cheap To Maintain?
The average vehicle has an annual maintenance and repair cost of $651.
When professionals talk about the Honda Accord, they get a rough estimate of an average of around $400 per year, which is substantially cheaper than the average car.
Do note that factors such as this also depend on a lot of factors such as what you are maintaining/repairing and where you live.
On average, however, it is safe to say that the Accord is much cheaper to maintain.
Q5. Are Honda Accords Good In The Snow?
Being a performance-heavy car, the Honda Accord can easily handle light snow on its own.
When compared to bigger vehicles like SUVs and trucks, the Accord is a small sedan that is easy to move around in the snow.
Being a front-wheel drive, it has increased stability on slippery surfaces and has features like Stability Assist and Traction Control, both of which help to maximize the traction in the snow. If you are still in doubt, snow tires can be equipped.
Conclusion
Honda is a very successful brand and has released countless models which have won the hearts and respect of car lovers and automobile enthusiasts alike.
Honda has committed itself to making quality products and, as a result, has been at the top of the leaderboards when it comes to sedans.
The Accord 2006 is a prime example of reliability and being a top-notch Sedan.
However, every company is prone to mistakes, and Honda is no exception, releasing models like the dreaded 2008 and 2003 Accord, which will go down as the worst cars the company has ever made.
Now that you know the best and worst years for Honda Accord, you can make the best choice when it comes to purchasing a Honda Accord and know exactly what years to avoid and what features you will get.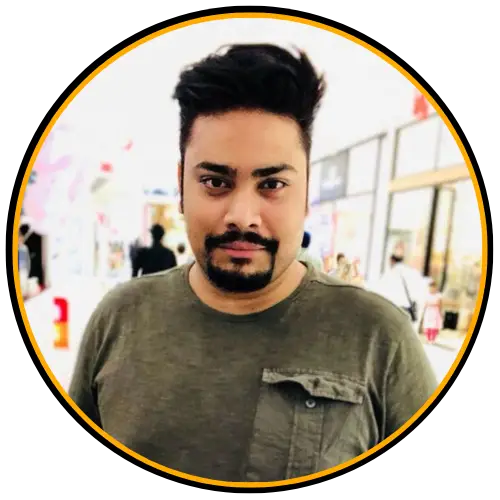 I am Tahir Azam, and I have been writing amazing articles for TaxiHack for as long as I can remember. I know everything that is to know when it comes to automobiles and is always on top of industry news and developments. While I am not an expert by any means, I pride myself on knowing the ins and outs of many different problems and, of course, their solutions. The articles on our website are some of the best and well-researched content that you will find, and I spend countless hours making sure this remains to be true. This is why I ask you to take your time out and read some of my articles, especially if you find a topic that resonates with you or is something you are looking into. This way, you will find the perfect mix of information and tips on your desired topic. Learn more about Tahir.