The Honda Civic is the vehicle to buy if you don't want to spend a lot but still don't compromise on comfort and reliability.
There is a reason for its popularity. Millions of people around the globe use the vehicle. But everything is not positive when it comes to the Honda Civic.
The 2010 model has been known to run into various issues, which frustrated users a lot.
Let's take a look at some of these 2010 Honda Civic problems, so you know what you are dealing with:
Unexpected Vibrations And Rattles
Failure Of The Airbag Light
Door Lock Failure
Issues With The Power Windows
Most of these issues are easily resolvable, but we will be discussing all of them, so you can know the reason for them happening and how they can be fixed.
So, without any further ado, let's get straight into it!
The 4 Most Common 2010 Honda Civic Problems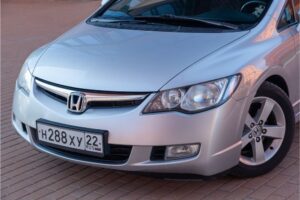 As promised, we will be diverting our focus towards the problems I outlined above.
From explaining the issue to its repair, all will be covered so you will not have any questions.
1. Unexpected Vibrations And Rattles
The 2010 Honda Civic is one of those vehicle models that were more popular than all others.
Yes, that is true! Its performance is amazing, but what frustrated some users was the problem of the whole vehicle vibrating.
Reason
So, now the question arises, what is the reason for this issue? First of all, there can be more than one cause for a vehicle to produce vibrations.
The most common reasons are:
Failing engine mounts.
Faulty spark plugs.
Faulty ignition coils.
You may have noticed that all of these parts are exposed to wear and tear. As they are made of rubber, they are bound to get worn.
With such exposure, they lose their ability to function properly. Out of all of these three options, the engine mount is the one that was reported to cause most of these issues.
The mount is designed to hold the entire weight of the vehicle.
Symptoms Of A Worn-Out Engine Mount
You may already be aware that the engine is quite heavy. The mount needs to support its weight to make sure that it will remain stable at all times.
Apart from vibrations, other symptoms indicate which can indicate that the engine mounts have given up.
One common symptom sounds like clunking and rattling. This may indicate that the engine is not seated properly.
The sound may be due to it touching some part of the vehicle. Without the proper mounting, you can expect to run into various issues.
Repair
Fortunately, all of these parts are easily replaceable. There are no repair options as mounts, and spark plugs are not meant to be fixed.
The upgrade cost may vary, depending on what the issue is. You can expect to pay around $350 for new vehicle mounts.
When it comes to sparking plugs and ignition coils, the replacement will cost significantly less. You can even install these two by yourself and save on the labor costs.
The job is not that complicated, and you should be good to go in an hour or two. But you need to have all the necessary tools for the job.
One missing means that you would have to abandon the work in between. That may cause additional problems.
2. Failure Of The Airbag Light
The airbag light of Honda vehicles has been known to go faulty in almost all models.
There has been no proper reason for this, but the problem has been present in almost all Civic models.
The Problem
Some vehicle owners took it into their own hands to narrow down the reason for this issue.
It has been concluded that the Occupant Position Sensor is the one to blame. It becomes faulty without any prior warnings.
You may be wondering what the significance of the light turning on is. It should be turned on only when there is an issue with the airbag system.
Such false light-ups may lead you to not only pay for inspections, but you may pay for a repair that was not needed at all.
Repair
If you are already aware of this issue, you should not worry about getting the airbags checked.
All you need to do is to get the sensor replaced with a new one. A new Occupant Position Sensor does not cost a lot, but you need to get it replaced as soon as possible.
It is better to get the job done by a certified professional as this type of repair, if not done properly, can cause other issues.
Importance Of Replacement
The replacement is important because then you may not get confused when there is an actual problem.
If you don't get the issue fixed, you will not know if or when there is an issue with the airbag system.
The instances of it being faulty are incredibly slim, so you should not worry too much.
Checking With The Manufacturer
Honda has been known to offer extended warranty programs in which they replaced the sensors without any additional costs.
So, before you visit the nearest mechanic, you should take note of your Civics' VIN and check online.
You will probably not get a positive response if you visit them in person, but it won't hurt to try.
3. Door Lock Failure
These last two issues are the ones that have plagued Civic owners the most. Many users complained that the door locks of their vehicles failed suddenly and unexpectedly.
The Issue
Let's take a look at some of the issues that users face. They were complaining about the lock system not working at all or it not locking.
Yes, some people could unlock their vehicles just fine but could not lock them.
As many of us lock the vehicles using a remote, we don't look back to confirm if the Civic has been locked or not. This poses a serious safety issue if the system stops working.
Precautions
The first recommendation, which many of you may already expect, is always to confirm if the car has been locked or not.
This will make sure that your vehicle is safe and rule out other reasons for this issue.
If you are suspicious that the engine is causing issues, then you should:
Check to see if the key fob has enough battery.
If the vehicle unlocks and doesn't lock.
The vehicle does not respond at all.
Fixing The Issue
If the key fob needs a battery replacement, then the replacement will cost you a dollar only.
If the issue is in the door and not the key, you need to open the side door panel. The opening process is not that difficult.
You need a screwdriver and some time to get the job done. There are many videos on YouTube that detail the procedure.
All of them suggest that your vehicle's safety is at risk. It is relatively the same for all vehicles. When you open the panel up, you need to inspect the mechanism properly.
If there are any obstructions, you should try to clear them. If nothing is visible, then it may need a replacement.
A new door lock module will not cost a lot. You can expect to pay around $100, including the labor costs. After that, you should be good to go.
You could replace the module yourself if you were wondering. Unlike many other vehicle parts, the door panel is one of the easiest to work with.
4. Issues With The Power Windows
We have finally arrived at the final problem of this article. Along with the failing door locks, many Civic owners complained about the power windows of their vehicles malfunctioning.
The Issue
As many of you may have already suspected, failing power windows is another cause of concern for the vehicle's safety.
The exact problem users reported was that the windows would go down easily but would not go back up.
They had to pull the switch many times for the vehicle to respond finally. Others had an issue where the windows would not go down.
All in all looks like Honda did not test out its vehicles properly before unveiling them to the mass market. The power window issue can arise in all sorts of manners.
So, what could be the cause of this issue?
As expected from Honda, users received nothing but silence from them. They took it into their own hands to narrow down the issue.
They found out that there can be three reasons for the windows to stop working:
Loose connectors.
Failing regulator motor.
Window not aligned properly.
Repair
If you use your windows frequently, then you must be worried. Well, the solution to all of these three issues is not that costly.
If the window is misaligned, all you need to do is get it straight. You do need to open the door panel. If the motor is failing, then you have to get a new one.
The benefit of owning a Honda is that its spare parts can be found anywhere.
You could get the job done yourself as opening the door panel is extremely easy. So is replacing the motor. You will save a lot in terms of labor costs.
If you choose to do it yourself, then it will take less than an hour to get everything ready to go.
Avoiding The Issue
There is only one of the three problems that you can avoid: the windows becoming dislodged.
This usually happens when the vehicle runs through some pothole. It is also possible for it to get misaligned over time.
You need to drive carefully and avoid any potholes which can cause simple problems like this one to more complex ones.
You may also be interested in my article: Honda Civic Starting Problems.
Details About The 2010 Honda Civic
2010 was the end of the eighth-gen Civic in the USA. This same model was discontinued in countries like China in 2016.
Thanks to its amazing performance, the vehicle was rock solid, and buyers fell in love with it.
As the 2010 models were the later iterations of the vehicle, Honda could fix major issues that were present in the earlier models of the vehicle.
2010 Honda Civic Reliability
If you were wondering, the Civic has been known to be extremely reliable.
This is not the case with just this model. Honda makes some reliable vehicles, and the Civic happens to be one of them.
There were no major engine issues. The common problems that users encountered were the ones that I listed above.
Even combining them all does not cross the $1000 mark. This is how reliable it is and how cheap the vehicle is to fix.
Engines Featured In the 2010 Honda Civic
The manufacturer gave users many different options to choose from. They had many different engine variations, which allowed users to choose the one they preferred.
The engines that this car shipped with were:
1.3L Inline 4, Hybrid
1.6L Inline 4
1.8L Inline 4
2.0L Inline 4
2.2L Turbodiesel
There was a 1.4L option available, too, but it was not introduced in the USA.
Honda did not hold back when it came to offering buyers many different options. They could choose the power level that was suitable for them.
2010 Honda Civic Engine Specs
| | |
| --- | --- |
| Cylinder block composition | Aluminum alloy |
| Chamber head composition | Aluminum alloy |
| Fuel | Gasoline, Diesel |
| Fuel injection type | Direct injection |
| Arrangement | Inline |
| No. of chambers | 4 |
| Valves in each cylinder | 4 |
| Valvetrain layout | SOHC |
| Bore | 81 mm or 3.19 cubic inches |
| Stroke | 87.3mm or 3.44 cubic inches |
| Displacement | 1.3L or 1339cc, 1.6L or 1601cc, 1.8L or 1799cc, 2.0L or 1998cc, 2.2L or 2200cc |
| Internal combustion engine (Type) | Four stroke, Naturally articulated |
| Compression ratio | 10.5:1 |
| Power | 140 HP @ 6300 RPM |
| Torque | 128 ft.lb @ 4300 rpm |
| Weight of engine oil | SAE 0W-20 |
| The capacity of engine oil | 3.4 quarts w/filter |
| Firing directive | 1-3-4-2 |
| The interval between oil change | 6000 miles (10000 km) or six months |
The Benefits Of Choosing The 2010 Honda Civic
As of 2021, the vehicle is quite old at this point.
You can buy many vehicles in this price range, so why choose civic out of all?
Let me outline some of the reasons:
The vehicle is extremely reliable and requires very little work.
The performance of the vehicle is outstanding.
Replacements and repairs are not expensive.
Almost all repair shops will be able to get their repairs done.
Replacement parts are readily available in the market.
Frequently Asked Questions
Q1. How Many Miles Does A Honda Civic Last?
You may not have expected this, but a Honda Civic can cross the 300000-mile mark easily.
Let me also tell you that this has been done in real life. Users were able to get this mileage from the vehicle.
All you need to do is keep the vehicle maintained and resolves any issues as soon as possible.
Q2. Why Is Honda Civics So Reliable?
Now, this is an excellent question. Users have not used this vehicle for off-road or intense purposes. They kept it using it for light scenarios.
You may hear a story or two about these vehicles causing a plethora of issues for users. This happens when it is taken in environments it is not meant to work in.
Q3. Is Honda Civic Cheap To Maintain?
I think you can safely say that it is considerably cheaper to maintain than other vehicles out there.
The average yearly maintenance cost of the engine is lower than $500. This is due to the widespread availability of parts.
Q4. Is Civic Better Than Corolla?
Now, this is an exciting question. For all you Civic owners, you can take a breath of ease because Civic easily beats Corolla in just about everything.
From the more premium feels to the better use of space, Civic racks up all the points.
Conclusion
If you were wondering about the 2010 Honda Civic problems, you only need to read this article. From all the common issues to how to get them fixed, this article has covered it all.
If you are looking to get a 2010 Civic for yourself or your teenage kid, I can assure you that it is the best option you can get if you are on a tight budget.
I hope that the buying guide may have also helped you in deciding if the Civic is worth spending on or not.
Resource:
1. https://tuningpro.co/2010-honda-civic-common-problems/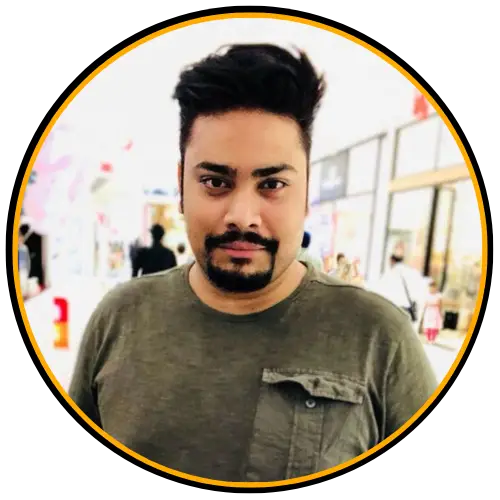 I am Tahir Azam, and I have been writing amazing articles for TaxiHack for as long as I can remember. I know everything that is to know when it comes to automobiles and is always on top of industry news and developments. While I am not an expert by any means, I pride myself on knowing the ins and outs of many different problems and, of course, their solutions. The articles on our website are some of the best and well-researched content that you will find, and I spend countless hours making sure this remains to be true. This is why I ask you to take your time out and read some of my articles, especially if you find a topic that resonates with you or is something you are looking into. This way, you will find the perfect mix of information and tips on your desired topic. Learn more about Tahir.