Whether you need power or torque, the Ford 3.5 EcoBoost engine always seems to meet car owners' expectations. As a result, its popularity keeps increasing each passing day.
Of course, that doesn't come as a surprise since everyone looking for a power car finds it ideal. However, there are also other Ford 3.5 EcoBoost engine problems you need to know about.
Some of the problems include:
Carbon Build-Up In The Intake Valves
Spark Plugs And Ignition Coils Issues
Intercooler Condensation
Timing Chain Issues
Coolant Leaks
Positive Crankcase Ventilation Issues
Calibrating Issues
Is that a red flag serving as a warning that the engine model isn't reliable?
Is it possible to identify the problems, and if yes, how do you resolve them?
You can rest assured that you will have all the answers by the end of the article. So, without much ado, let's get started!
Details Of The Ford 3.5 EcoBoost Engine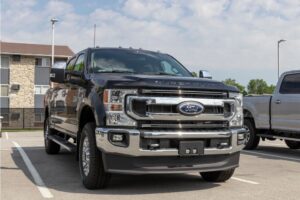 Initially, the Ford 3.5 EcoBoost engine hit the market as Twin Force.
That was way back in 2007 when the turbocharged, direct-injected engine came into existence.
Before Ford started manufacturing these 3.5 EcoBoost engines, they were using V8 engines that had a relatively large displacement.
Therefore, it was something new for the automaker, thus explaining the many problems reported at first.
They were meant to be small to avoid the large displacement from earlier engine models. It was also meant to reduce fewer gas emissions and use less fuel.
Did the manufacturers expect too much? Probably not since as much as they got it wrong at first, they solved most of the issues with the 1st generation.
1st Generation Ford 3.5 EcoBoost Engine
It wasn't all that bad given the 355 to 380 HP. The torque isn't bad, and its small twin turbos are easy to spool. Nevertheless, one must admit that the 2nd generation was quite a lifesaver.
2nd Generation Ford 3.5 EcoBoost Engine
Ford took this opportunity to redeem itself. The engine combines direct injection and port injection. The upgraded turbochargers also improved the performance.
As a result, it has a relatively high horsepower ranging from 320 HP to 647 HP. On the other side, the torque ranges from 350 lb-ft and 550 lb-ft.
Which Models Use The Ford 3.5 EcoBoost Engine?
This engine model happens to have two generations, the 1st and 2nd generation.
As much as they are considered to use the Ford 3.5 EcoBoost engines, some vehicle models use the former, whereas others use the latter.
Here is the summary.
Vehicle Models Using 1st Generation 3.5 EcoBoost Engine
Lincoln MKS between 2010 and 2016.
Lincoln MKT between 2010 and 2019.
Ford Taurus SHO between 2010 and 2019.
Ford Explorer Sport & Platinum between 2013 and 2019.
Ford F-150 between 2011 and 2016.
Ford Expedition between 2015 and 2017.
Lincoln Navigator between 2015 and 2017.
Vehicle Models Using 2nd Generation 3.5 EcoBoost Engine
Lincoln Navigator since 2018.
Ford GT since 2017.
Ford F-150 since 2017.
Ford Expedition since 2018.
Ford Raptor since 2017.
What Are The Horsepower And Torque Of The Ford 3.5 EcoBoost Engine?
Lincoln MKS: 365 HP at 5,500 RPM and torque of 350 lb-ft. at 1,500 RPM.
Lincoln MKT: 365 HP at 5,700 RPM and torque of 350 lb-ft. at 1,500-5250 RPM.
Ford Taurus SHO: 365 HP at 5,500 RPM and torque of 350 lb-ft. at 3,500 RPM.
Ford Explorer Sport & Platinum: 365 HP at 5,700 RPM and torque of 350 lb-ft. at 3,500 RPM.
Ford F-150: 290 HP at 6,500 RPM and torque of 265 lb-ft. at 4,000 RPM.
Specification Of The Ford 3.5 EcoBoost Engine
| | |
| --- | --- |
| Cylinder block composition | Aluminum |
| Cylinder head composition | Aluminum |
| Fuel | Gasoline |
| Fuel type | Direct fuel injection or a combination of direct injection and port injection |
| Configuration | V |
| No. of cylinders | 6 |
| Valves per cylinder | 4 |
| Stroke | 86.6 mm or 3.41 inches |
| Valvetrain layout | DOHC |
| Displacement | 3,496 cc or 213 cubic inches |
| Bore | 92.5 mm or 3.64 inches |
| Internal combustion engine type | Four-stroke, turbocharged |
| Compression ratio | 10.0:1 or 10.5:1 since 2017 apart from 3.5L EcoBoost HO for Raptor (still at 10.0:1) |
| Torque | 350-550 lb-ft or 475-475 Nm at 2,250-5,900 |
| Power | 320-647 hp or 239-482 KW at 5,000-6,250 |
| Weight of engine oil | SAE 5W-30 |
| Firing order | 1-4-2-5-3-6 |
| Capacity of engine oil | 5.9 l or 6.2 qt with oil water |
| Oil change interval | 9,000 miles or 15,000 km or 12 months |
Advantages Of Choosing Ford 3.5 EcoBoost Engine
This engine has some advantages, including the following:
Its economy is quite impressive since, going by its price and mileage, you get many miles for every dollar you spend buying the engine model.
Its power output is no exception since its power and torque are no different from the 6.0-liter V8.
The ratio of displacement to power is also excellent making it a great choice to look for a powerful car.
With the right maintenance, they can last for quite a long time.
Disadvantages Of The Ford 3.5 EcoBoost
Besides being great, it also has some drawbacks:
For instance, all the goodies mentioned above comes at a price demanding that you give the high-level engine maintenance.
Equally important, it is an interference engine which means doing serious repairs if its timing jumps.
The 7 Most Common Ford 3.5 EcoBoost Engine Problems
As promised earlier, here is a detailed discussion of the common issues with Ford 3.5 EcoBoost.
1. Carbon Build-Up On The Intake Valve
This problem is associated with the 1st generation Ford 3.5 EcoBoost engine.
That's because it uses a direct injection fuel system, whereas its 2nd generation combines direct injection and port injection.
For that exact reason, the 1st generation engine has no mechanism of dealing will oil blow-by. Consequently, that oil moves to the intake tract before finding its way into the intake valves.
Unlike port injection, which washes it away, the direct injection engine remains right there and continues accumulating as time goes by.
Eventually, the carbon build-up to the extent that air can't flow as it should into the cylinders. Interestingly, it may take you some time to realize that there is carbon build-up.
However, once it starts restricting the air too much, you will experience drivability issues and power loss.
Symptoms: The very first sign will misfire. It is usually a result of an inconsistent supply of air in the cylinders, which throws off the air-fuel mix, causing the engine to misfire.
After that, other problems such as stuttering, fault codes, and rough idle begin.
Here is a summary:
Misfires.
Stuttering or hesitation.
Rough idle.
Power loss.
How to solve these problems: To solve the issue, the best cause of action is cleaning the carbon build-up. The best method is walnut blasting those intake ports.
The requirements include walnut media shells and a shop vac. You can opt to do it yourself or take your car to a car shop. If you choose the latter, expect to pay between $400 and $500.
2. Spark Plugs And Ignition Coils Issues
As for these Ford 3.5 EcoBoost, problems result from the engine using a direct injection fuel system and being twin turbo.
Turbos lead to high cylinder pressures, which in return stress the entire ignition. As a result, spark plugs and ignition coils start bringing issues.
Sometimes, they get issues due to wear and tear, usually after more than 70,000 miles for the spark plugs and twice that mileage for the ignition coils.
However, there are other times when the issues are due to other issues. These issues may result in many other problems, which is why you shouldn't ignore them.
To be on the safe side, change your spark plugs after a mileage of between 40,000 and 60,000 miles.
As for the ignition coils, that would be about after 80,000 to 120,000 miles since it lasts twice the lifespan of spark plugs.
For the record, driving hard, running a tune, and mods could lead to ignition parts short all of a sudden.
Symptoms: If you notice these symptoms, you might have an issue with the spark plugins or ignition coils.
Misfires.
Misfire codes or check engine light.
Shuttering.
Rough idle.
You probably were expecting two lists, but the two have the same symptoms.
How then will you know what's working and what's not?
You can always do something similar to the trial-and-error method. Obviously, the misfire code will show the cylinder that's misfiring and the good one.
Upon identifying, exchange the ignition plugs of the two cylinders and put each in the place of the other.
If the cylinder that was misfiring stops and the other starts, the problem has to do with the ignition coil. Otherwise, you should deal with the spark plugs.

3. Intercooler Condensation
This is not an all-time problem since it usually occurs when the humidity is high.
However, due to their design, some F-150 models find it hard to allow water to evaporate fast under such circumstances. As a result, it usually leads to drivability issues.
Symptoms: When working with high boost loads, you might experience hesitation or stumble.
At the same time, the issue often arises when driving at highway speeds. So, be on the lookout if you are using 1st generation 3.0 EcoBoost.
Here is a highlight:
4. Timing Chains Issues
As much as the timing chain is the most affected part of the timing chain assembly, its other parts, including cam phasers, tensioners, and timing chain guides, may also have issues.
That's why it is highly recommended to replace the entire system instead of a part.
When the timing chain starts stretching, it is wise to fix it right away. As rare as the issue might be, not fixing it right away could cause a lot of trouble.
There is no need to wait until it causes additional problems for you to solve since that means more trouble and cost.
Symptoms: Since it needs immediate attention, it is only fair that you identify it as soon as it happens.
The most common one is rattling during cold starts, and that should tell you that your timing chain has an issue. However, it is not the only thing that causes a rattle.
Another symptom of timing chain issue is the P0016 fault code often followed by the check engine light.
As the stretching extends, there are high chances of throwing the ignition timing off and experiencing various drivability issues.
You should expect misfires, rough idle, and power loss, just but to mention a few.
Here is a summary:
P0016 fault code.
Power loss.
Checking engine light.
Rattling during cold starts.
Throwing ignition timing off.
Misfires.
Rough idle.
5. Coolant Leaks
As the name suggests, it is an issue of a coolant leading to your engine becoming hotter than it should.
It is easy to diagnose since all you have to do is open the hood and check if the coolant level is okay.
Another possibility is finding a paddle of your coolant beneath the car, especially if it was running while stationary.
One of the causes of the coolant leaks is usually the turbo fittings. Keep in mind that it can be quite expensive to replace the turbo fittings.
6. Positive Crankcase Ventilation Issues
It was one of the Ford 3.5 EcoBoost problems between 2013 and 2015. However, the F-150S was an exception.
The cause of this problem was the hose valve cover adapter on top of the positive crankcase ventilation.
Its symptom was blue or white smoke coming from the car's exhaust. The solution was as simple as removing the valve cover adapter.
However, that became unnecessary and a thing of the past when Ford redesigned the culprit.
7. Calibration Problems
The issue was a result of a software update in 2011. It did something good such as fixing the issues with the shifting and ignition system.
Unfortunately, as much as it had a good side, there was the bad too. In this case, it was uncalibrated engines that had several problems such as stalling and power loss.
Fortunately, fixing it was simple since it required calibration updates. Therefore, it is no longer a problem associated with the engine model.
Which Ford 3.5 EcoBoost Issues Did The 2nd Generation Engine Solve?
One must admit that the improvement from 1st generation to 2nd generation solves almost all the Ford 3.5 EcoBoost engine problems.
They include:
Intercooler Condensation.
Carbon build-up in the intake valves.
Timing chain (no longer common).
Calibration.
Coolant leak.
Tips To Ensure That Your Ford 3.5 EcoBoost Lasts For Long
The life expectancy of this engine is quite impressive as it stands at 150,000 miles. It is important to note that it can be as high as 250,000 miles with the help of these tips.
Maintaining and servicing the Ford 3.5 EcoBoost regularly.
Using synthetic oil despite being expensive.
Changing the engine oil after every 5,000 miles.
Seeking mechanical help from licensed personnel.
Sources spare parts from licensed car shops.
Are Ford 3.5 EcoBoost Engines Reliable?
Over 400,000 on the road use Ford 3.5 EcoBoost engines speak volumes regarding the reliability of this engine model.
One of the reasons behind its growing popularity is its reliable power. Interestingly, it has high fuel efficiency despite its remarkable power.
Regardless of the vehicle model, as long as it has a Ford 3.5 EcoBoost engine, expect a combination of power and fuel efficiency.
But, equally important, it is quite durable, and with all that, now you get why everyone is shifting in that direction.
So, as much as Ford 3.5 EcoBoost problems exist, the engine is worth every penny. To be fair to Ford, the automaker solved most of those issues with the 2nd generation engine.
What About The Issues Of Its Reliability Heard In The Past?
It is no secret that there was a time when the Ford 3.5 EcoBoost engine was once a nuisance. Models released with the engine in 2015, 2013, and 2011 frustrated buyers, no doubt.
Some of the 2011 issues were loss of power and stalling, which required modifications and updates of the calibration.
As for 2013 and 2015, the owners experienced weird smoke coming out of the exhaust system and issues with the valve cover adapters.
Nevertheless, it changed the bad reputation of the engine by solving almost all the previous problems. No wonder its popularity keeps increasing each passing day.
When Did Ford 3.5 EcoBoost Users Get A Reason To Smile?
That year would be 2017 when ford released its 2nd generation model. Then, just when they thought they couldn't get happier, the manufacturer released the 2018 model.
Frequently Asked Questions
Q1. Which One Is Cheaper – Spark Plug Or Ignition Coil Replacement?
It is important to note that replacing a spark plug costs less than an ignition coil replacement. That's most likely because spark plugs last half the lifespan of ignition coils.
In addition, spark plugs are relatively cheap since a set costs between $40 and $100 depending on the store you visit.
On the other hand, the price of ignition coils is between $200 and $300 per set. Therefore, it is evident that replacing a spark plug is cheaper than replacing the ignition coil.
Of course, it is possible to do it yourself, but you can always consider visiting a car shop if your schedule doesn't allow it. Within one or two hours, you will be done replacing your spark plug.
Q2. How Much Does It Cost To Fix Timing Chain Wear?
This fix is quite expensive since it costs $2,000. That's understandable due to work it demands as the mechanic fixes it.
One notable task is tearing down the engine during its replacement. Due to such labor-intensive jobs, the price can't be lower than $2000 but even higher in some car shops.
Q3. What's The Cost Of Fixing Intercooler Condensation?
On the other hand, it is quite cheap to fix the intercooler condensation. All that's needed is a tool called the catch can.
They have a design that allows them to use the vacuum produced by the turbos used to catch the oil and water mixture vapor out of the intercooler.
The product's price is between $200 and $400, whereas the labor cost is $150.
Q4. Why Doesn't Ford Recommend Induction Cleaners?
Many are times when people use induction cleaners to clean their engines. It is quite easy since all that they do is inject the cleaners into the intake valves.
However, as simple as it may sound, the cleaning could end up doing more harm than good. It damages the turbocharger system, including turbines, seals, and bearing.
Fortunately, you have an alternative which is a preventive measure hence perfect.
If you use high-quality fuel, you can rest assured that using induction cleaners will no longer be necessary.
After all, such fuel has additives that ensure that your engine stays healthy. As tempting as it can be to go for the cheaper low-quality fuel, don't give up for the sake of your engine.
It also goes without saying that using high-quality fuel reduces the chances of needing maintenance. Therefore, the money you use on that fuel is justifiable and fair.
If it is too much for your pocket, you can start alternating between cheap and expensive fuel.
Conclusion
Ford has done a commendable job with this engine model. Since its 2017 upgrade, most of the Ford 3.5 EcoBoost engine problems discussed above are no longer an issue.
People keep buying this engine since it is powerful and the torque relatively high. Its small displacement, fuel efficiency, and great economy are also worth mentioning.
Therefore, as much as there are various problems discussed above, that shouldn't discourage you from buying one. It is reliable, and the 2nd generation update just made it better.
For a power car, look no further as the engine will surely meet your expectations.
Resources:
1. https://tuningpro.co/the-3-most-common-ford-3-5-ecoboost-engine-problems/
2. https://www.cashcarsbuyer.com/ford-3-5-l-ecoboost-engine-problems/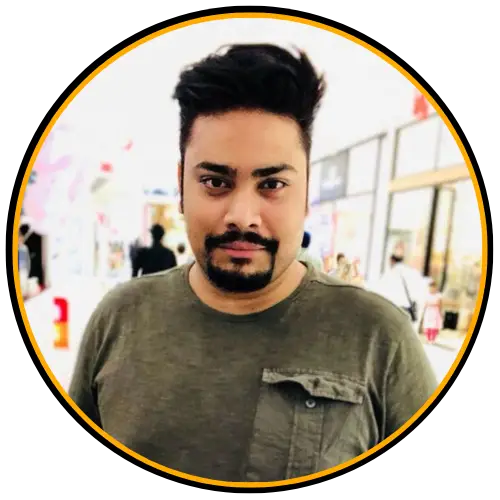 I am Tahir Azam, and I have been writing amazing articles for TaxiHack for as long as I can remember. I know everything that is to know when it comes to automobiles and is always on top of industry news and developments. While I am not an expert by any means, I pride myself on knowing the ins and outs of many different problems and, of course, their solutions. The articles on our website are some of the best and well-researched content that you will find, and I spend countless hours making sure this remains to be true. This is why I ask you to take your time out and read some of my articles, especially if you find a topic that resonates with you or is something you are looking into. This way, you will find the perfect mix of information and tips on your desired topic. Learn more about Tahir.