Did you know that the Ford Raptor is the F-150 but on steroids?
It features a better engine an overall better drive, making it the perfect option for people looking to get more power out of the truck.
Although the truck has been designed to excel in all regards, you cannot just go out and buy any model you like. You have to take into account its reliability.
Well, I have saved you some time with this article of the best and worst years for Ford Raptor.
After careful research, these models have been chosen, so you don't need to worry about anything.
Let's list all of them down before we get into the details:
Best Years for Ford Raptor:
2020
2010
2021
2019
2017
Worst Years for Ford Raptor:
2009
2012
2018
2014
2013
Now that I have listed down all of the years that will be the focus of this article, I understand that some of you may be confused with some models on the above lists.
I can assure you that everything will be cleared once discussed in detail. So, without any further ado, let's get straight into it!
List Of The Best Years For The Ford Raptor: What Years To Buy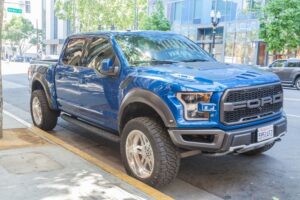 I will be starting with the models of the F-150 Raptor ever to grace the market.
These truck models have been extremely reliable, even in the long run.
So, if you are considering buying one, you should buy one of these to ensure you get a fantastic driving experience.
#1 Best Year: 2020 Ford Raptor
The number one contender on this list is also one of the more recent models of the truck.
The 2020 Ford Raptor model is one of the most beloved options because of its twin-turbo V6 engine.
It can pump out a very impressive 450 HP, which is more than enough power for most people.
The ten-speed automatic transmission is another reason y0u should buy this two-year-old model. That is still not the most impressive thing.
The towing capacity of the 2020 Ford Raptor is an eye-watering 8000 pounds, which is surely enough for any person's needs.
This does not include the 1200 pounds that can be carried in its bed! There have been no reliability complaints with this model, making it the best one yet.
#2 Best Year: 2010 Ford Raptor
Next is a Raptor model that was released more than a decade ago. Many of you may be confused, but this is indeed the case.
The 2010 model has been known to be one of the most reliable models of the Raptor Ford ever introduced.
It provides users with an excellent driving experience, thanks to the beefy 5.4L V8 engine under the hood.
Although this model may be showing its age at this point, it still has many safety features, which will keep you secure while driving.
The interior of this model is spacious and comfortable.
#3 Best Year: 2021 Ford Raptor
Another challenger for the top spot is the 2021 Ford Raptor. This is the latest model of the truck and has been fully redesigned to meet modern standards.
I must say that the 2021 Raptor looks stunning. The 3.5L V6 engine that it rocks under the hood has been designed for all scenarios.
It can produce a stunning 450 HP, similar to the 2020 one. The comfort level of the Raptor is also great.
You are getting a spacious cabin that has been recently isolated from the outside world. Wind noise and road noise will not affect your driving experience at all.
#4 Best Year: 2019 Ford Raptor
The 2019 Ford Raptor is another model to consider if you want to get the latest and greatest looks but don't want to spend too much on a brand new truck.
Well, this one is perfect for you. The 3.5L V6 engine is powerful enough that you will not have to worry about this off-roader feeling underpowered.
The only reason this model has earned a lower spot is that the fuel economy may not be great for some people. But that is expected with such a beefy engine under the hood.
The technology is great, especially the Sync 3 infotainment system, which is simple and easy to use.
#5 Best Year: 2017 Ford Raptor
Finally coming in the fifth and final place is the 2017 Ford Raptor. This model is preferred by many due to its amazing towing capacity.
The 5.0L engine allows this model to tow an unbelievable 8900 pounds, which is the highest out of all models on this article.
The engine on this five-year-old model is a 5.0L V8 one. It is a great engine but not as efficient as its newer counterparts. It can still output a very decent 385 HP.
The interior has been designed using high-quality materials. The seats are also pretty comfortable, making them suitable for long rides.
List Of The Worst Years For The Ford Raptor: What Years To Avoid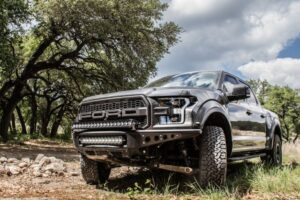 Now that the top models of the truck have been discussed in detail, we will now be moving on to the models of the Ford Raptor that one must avoid.
Although it has only been on the market since 2009, there have been some unreliable years. You will understand more as you read this section.
#1 Worst Year: 2009 Ford Raptor
The first model on this list is the 2009 Ford Raptor. Apart from reliability issues, this first-ever model of the variant did not meet the mark.
The engine performance was subpar and could not compete with offerings from other manufacturers. The same goes for the towing performance.
One major drawback of the 2009 Ford Raptor was that the model did not have a telescoping steering wheel. So, it would not be adjusted vertically, making it unsuitable for some people.
Some unfortunate owners had to replace their engines and suffered rust, so it is the worst truck model to be released.
#2 Worst Year: 2012 Ford Raptor
The 2012 Ford Raptor is an option one could consider if on a tight budget, but you should also be aware of its issues.
Owners complained that the truck's fuel pump would fail, which would prevent it from being driven at all.
There were issues regarding the instrument cluster, which made owning this model very frustrating.
Some unfortunate owners also reported that the transmission would give up, requiring a replacement. The same goes for the brake system, which was unreliable.
These issues are so bad that it makes more sense to replace the entire engine, which puts it right next to the 2009 model.
#3 Worst Year: 2018 Ford Raptor
The 2018 Ford Raptor is the newest model on this list, and it also has a ton of issues, all of which helped it earn a spot here.
There were some clear design flaws, which resulted in the vehicle's drive quality being poor.
The fuel economy also took a hit with this model. Even the repair costs are high, which is something to consider.
Owners had varying complaints about this model. Some went through engine and turbo failures, which are expensive to fix.
Other owners suffered from problems such as the failure of the transmission system.
The infotainment system was also known to stop working, making owning this model inconvenient.
#4 Worst Year: 2014 Ford Raptor
The 2014 Ford Raptor was better than its four-year newer successor, but it still did have its fair share of issues. Owners complained that the 6.2L V8 engine was not very good on the road.
It consumes too much fuel, which is pretty disappointing. The average fuel economy of this model is 13 mpg, which is not impressive.
The electronic interface does not have a user-friendly design. There have been many reports of consumers being frustrated with it.
Another thing with the 2014 model is that it was already looking outdated compared to competitors' offerings at the time.
So, it may seem even worse after almost a decade. This should be taken into account before purchasing this model.
#5 Worst Year: 2013 Ford Raptor
This final model, released almost a decade ago, can be considered. The 2013 Ford Raptor is not the perfect model, but it is better than the other ones on this list.
It has a 6.2L V8 engine, which can output a decent 411 HP. That is lesser compared to the newer models, but it is still pretty decent.
The fuel economy of the 2013 Ford Raptor is not good. It averages at 13 mpg, which many people may not like.
But, if you are worried about reliability, well, that is something you don't need to concern yourself with. There were no major complaints from consumers.
What Are The Most Common Problems With The Ford Raptor?
This section of the article will look at the most common problems owners of the Ford Raptor have had to face over the years.
These problems have frustrated thousands of consumers, so they have their dedicated section. It is recommended to read it completely.
1. Oil Pan Leaks
Although this problem has been solved now, the older models of the Ford Raptor were prone to oil leakage.
The leak originated from the oil pan. It was made out of plastic, which is not good for use in the long run.
The only fix for this problem is replacing the oil pan with an aftermarket one. You should make sure to get one that is made up of metal.
The newer models of the Ford Raptor also come with an aluminum oil pan, so it does not wear off quicker. The replacement is expensive, and you can expect it to cost around $600.
The interesting thing is the problem was extremely common, and Ford still did not issue any recalls for the problem.
2. No Catch Can In The Engine
You may already be aware that the manufacturer shifted from a V8 engine to a turbocharged V6 one with the second generation of the Ford Raptor.
It is more powerful and efficient, but there is one thing that Ford did not include in it. The turbo needs a catch can, which is not apart.
The purpose of a catch can is to reinforce the PVC, so the pressure is maintained at all times. If not, then there is a very high chance of leaks.
The turbo is capable of generating very high pressures. Its blow by force is strong enough to compromise the seals. It can also make the piston rings wear down faster.
A catch can regulate that force, so the chance of leakage is lowered considerably.
It is recommended to fit the second generation of the truck with a catch can, which can set you back by $500.
3. Transmission Issues
Transmission problems are found in some models of the majority of vehicles. Well, the Ford Raptor is prone to that issue too.
Problems were mostly reported in the first few years of the second generation of the truck since the introduction of the 10-speed automatic transmission system.
This transmission system has an adaptive learning mechanism which is unheard of.
In theory, it is supposed to improve by learning how you drive your truck. It does work great, but it can be reset quite easily.
All that needs to be done is to unplug the battery or disconnect the system once. All of its learned ways will be gone.
Then it is going to take a few hundred miles to get it to learn your driving style once again. So, you might expect to jerk when driving during that learning period.
4. Issues With The Infotainment System
The infotainment system on the first generation of the Ford Raptor got so bad that users felt like the truck could do better if it were not included.
They complained that it was too slow, with navigation lagging and other features causing issues.
As Bluetooth is used widely in vehicles, it is a feature one expects to work right out of the gate. That was certainly not the case with the earlier models of the truck.
The audio system is pretty unreliable too, with frustrated owners reporting about the audio freezing and cutting out, making it unusable.
The system would also get stuck on the call screen despite the call being ended on the phone.
Ford did release software updates which made the issues less frequent. So, it is recommended to install them.
Frequently Asked Questions
Q1. Is Ford Raptor A Good Investment?
Yes, it is! Even if you keep the truck for a long time, its depreciation will be very slow. You can expect it to depreciate by a mere 20%, even after driving it for five years.
This beats the industry average by a huge margin. The Raptor can also be sold quickly. You can put up an ad and expect it to be taken within a few days.
This makes it a worthy investment.
Q2. What Is High Mileage For A Ford Raptor?
As the Raptor variant has been designed to be better than the F-150 in most regards, it does so with the mileage too. You can expect this truck to last you for 400000 miles easily.
That is an insane number. What is more interesting is that due to the truck being barely more than a decade old, you can get one driven for less than 100000 miles.
Q3. Is The Raptor A Good Daily Driver?
It is not. It is not every day that I don't recommend a vehicle to people.
There are two main reasons for this. The fuel economy on the Raptor is not great, although it performs surprisingly well.
The truck is also wider than a regular F-150, which can make it difficult to park in tight parking spots. It has been designed for off-roading, not for urban usage.
Q4. Is The TRX Better Than The Raptor?
The TRX is so good that Ford has often claimed it to be the fastest truck on the market. Honestly, this is not even a fair comparison.
The second generation of the Raptor features a twin-turbo V6 engine, which is good. But the TRX has a V8 engine which is a lot more powerful.
The TRX also wins in cylinder count, HP output, and overall drive quality. So, the TRX wins.
Q5. What Is Special About Ford Raptor?
The Ford Raptor brings in major upgrades over its smaller brother, the regular F-150. It has a military-grade aluminum alloy body, which helped it be 500 pounds lighter.
The truck also has a direct injection system, which helps in eliminating acceleration lag. The Raptor has also been designed to be driven on all terrains, making it perfect for off-roading.
Conclusion
With the Ford Raptor being a decade old, it is a fantastic option for people who need to buy a truck that not only excels while off-roading but has an amazing towing capacity.
With models that can tow up to 7900 pounds, I don't think you can beat the Raptor in any regard. This article went into the details of the best and worst years for Ford Raptor.
Common problems, which owners have complained about over the years, were also listed down, so you can be aware of what you are getting into when purchasing this truck.
I hope this article helped you finalize the decision of which model of this off-roading champ is suitable for you.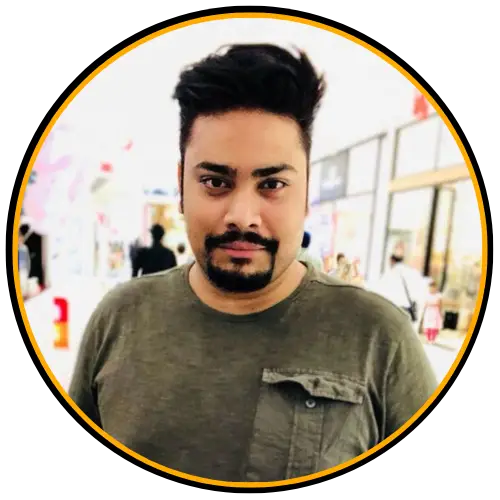 I am Tahir Azam, and I have been writing amazing articles for TaxiHack for as long as I can remember. I know everything that is to know when it comes to automobiles and is always on top of industry news and developments. While I am not an expert by any means, I pride myself on knowing the ins and outs of many different problems and, of course, their solutions. The articles on our website are some of the best and well-researched content that you will find, and I spend countless hours making sure this remains to be true. This is why I ask you to take your time out and read some of my articles, especially if you find a topic that resonates with you or is something you are looking into. This way, you will find the perfect mix of information and tips on your desired topic. Learn more about Tahir.