If you are looking for a small vehicle with a decent engine, there is nothing better than the 1.6L Ecoboost, which Ford manufactures.
The 1.6L engine is far from being fault-free. You will see that when I tell you about the common ford 1.6L Ecoboost problems.
You may be wondering what could be at fault in such a decent engine. Well, I will be listing four of the most common ones.
The most common problems are:
Issue With The Timing Belt On The Engine
Problems Related To The Ignition System
Carbon Build-Up, Thanks To Oil Deposits
Frequent Overheating Of The Engine
For the course of this article, we shall be focusing on these four problems and what a user can do to address and diagnose them. So, let's begin!
The 4 Most Common Ford 1.6L EcoBoost Engine Problems
As promised, I will be getting into the details of all of the problems I outlined before.
I can assure you that each bit of information will be fully accurate.
1. Issue With The Timing Belt On The Engine
Let's take things slowly. The problem that bothered users the fewest times, out of all four, is the timing belt issue.
For those who don't know, the timing belt is the part that is responsible for controlling all valves and pistons that are present inside the engine.
So you can expect to run into pretty big problems if it stops working.
Damages
Some of you may be wondering what damages would incur if or when the timing belt becomes faulty.
The first big issue would be that the pistons and valves could contact each other, which would lead to very severe damages. And, if that happens, then changing the belt will not be enough.
Symptoms
So, what can a person do to check if the timing belt gives up on the engine?
There are three checks that a person can perform to determine if the belt should be replaced.
Check for ticking sounds.
Random misfiring of the engine.
Check engine light has turned on.
Now, I must clarify that these tests are not absolute. You may need a professional diagnosis to confirm that it is indeed the timing belt that has gone faulty.
The check engine light, for example, can be turned on due to various reasons.
But, if the vehicle is showing all of these symptoms, then there is a high probability that the timing belt is the one that is causing all of these issues.
Repair
So, the timing belt suddenly broke, and now you don't know what to do. What you should not do is drive the vehicle any further because you could damage the engine.
Your best bet is to call a towing company and get your vehicle hauled to, preferably, the nearest Ford dealership or a local mechanic.
You should get the belt replaced and any concurrent damage repaired as soon as possible to get your engine in a working state again.
If you have been using your vehicle for a long time and have not had any similar issues, it is still recommended to get the timing belt replaced.
Ford advises users to get the timing belt changed every 10 years or 150000 miles.
2. Problems Related To The Ignition System
This problem is something that causes frustration for many users. The ignition system is directly dependant on two parts, the spark plugs, and the ignition coils.
Every engine manufacturer recommends that they be replaced after around 100000 miles.
Ford recommends doing the same thing 10000 miles early. This is to be sure that you are on the safe side.
Issue
Because the 1.6L Ecoboost is a turbo engine, it puts more strain on the spark plugs and the ignition coils. For a non-turbo engine, people should not be concerned.
But, with turbo, you can expect both of these parts to wear down pretty quickly. Ford should have used parts that were a bit more durable because many people had this issue.
Damages And Symptoms
It is normal for both the parts mentioned above to give in due to wear and tear. If they do, you can expect many problems if you don't catch the signs early.
The first few things that you will notice are:
Unexpected misfiring of the engine.
Engine rough idling.
A drop in performance.
Again, just like the previous tests, these are not conclusive. You should get a thorough check to confirm if this was the problem.
If it is, you should immediately get the appropriate repairs and replacements done, so the engine does not have more issues.
But it has been noted that these issues are sometimes caused by failing spark plugs.
Repair
Fortunately, for some of you guys, spark plugs are easy to replace. They are also cheap, so getting your engine back in working order will not cost you too much.
But if the ignition coils are the ones that are causing issues, then you can expect to pay a lot more.
As they sit on top of the spark plugs, they are easier to access. So, the repair will not consume too much time, but it may take a heavy toll on your pockets.
3. Carbon Build-Up, Thanks To Oil Deposits
The carbon buildup is another problem that many engine manufacturers fail to solve.
There are plenty of reasons which can cause this to happen. Unfortunately, Ford is on the same list too.
The 1.6L Ecoboost engine features a direct injection system. As many of you must know, the system is very popular, thanks to better power and fuel economy, while reducing emissions.
Unfortunately, direct injection has one drawback, which is carbon build-up.
Issue
A common problem with direct-inject engines is oil blow-by. In this issue, tiny droplets escape to the intake tract. They settle on valves and start accumulating.
Normally, gasoline engines don't need to worry about that, thanks to their Port Injection feature. The fuel wipes the escaped oil away.
But the 1.6L Ecoboost engine does not have that advantage. The fuel is sprayed directly into the cylinders, so the oil deposits increase over time.
Symptoms And Damages
It is very rare for carbon build-up to cause damages to the engine. It can even remain untreated because it does not have a large effect on the performance.
But if you use your vehicle excessively, then it may cause some issues for you.
You can expect the engine to have:
Power loss while driving.
Unexpected misfiring on the road.
A rough idle, which is easily noticeable.
A hesitation when you try to accelerate.
All of these problems, together, can only be caused by carbon build-up. If your 1.6L Ecoboost engine has these issues, then you should get it serviced immediately.
You don't want the vehicle turning off in the middle of the road. It poses a safety risk for you and the vehicles and drivers around you.
Addressing The Issue
So, what can a person do to fix this issue?
Well, it is simple. To prevent the issues, you must get the intake valves cleaned every 100000 miles. This ensures that there will be no build-up.
The oil slowly restricts the flow to the cylinders, which is not noticeable immediately. So, it must be kept in mind to get the valves checked and cleaned.
4. Frequent Overheating Of The Engine
Ford engines have a history of overheating. Pick any engine you like; there is a high probability that there have been reports about it overheating in the past.
Let's take a closer look at why this happens!
Issue
As you may know, the engine uses a coolant to keep its temperatures low. The coolant can transfer heat from one part of the engine to another, not overheating.
But, in the case of the 1.6L Ecoboost, users reported that the engine started to consume the coolant too much.
They complained that the overheating light would turn on around 2000 miles after refilling the coolant. That is fast and is a source of frustration for many users.
Damages
When an engine, or any other machine, for that matter, overheats, the results are never too good. Seals can melt, parts can malfunction, and it can cause a fire hazard too.
The cylinder heads may crack too, which can cause the oil to leak. Unfortunately, there were car fires due to the same problem. The number was 13 in the USA.
Ford took a step in the right direction and started recalling all vehicles at risk of overheating due to high coolant consumption.
Ford recalled around 360000 vehicles and issued that there was a lack of coolant circulation in the engines.
So, if your vehicle has the same issue or meets the requirements for a free repair, I would advise you to do it immediately.
There is no need to risk your vehicle and wait for something bad to happen.
What You Should Do
If the engine overheating light has suddenly turned on, then you should park your vehicle as soon as possible. Do not panic, as that is not helpful.
What you can do is pour a couple of water bottles on the engine to cool it back down. Then you should get it hauled to the nearest mechanic and get the coolant level checked.
Afterward, you can take it to Ford to see if the engine is eligible for a free repair.
What Is The Ford 1.6L Ecoboost Engine?
The Ford 1.6L Ecoboost engine has been designed for small vehicles. It can produce a decent 148 to 197 HP. The power output is more than sufficient for most people.
It has excellent fuel efficiency. People who have used this engine are saying the same thing about it. But the 1.6L engine is far from being perfect.
There were various issues that I listed above, with one being so serious that Ford had to recall around 360000 vehicles.
But, overall, apart from the four issues that I listed above, there were none other than frustrated users.
This is something that cannot be said for many other engines. But Ford outdid itself when it came to making this engine a reliable one.
Is The Ford 1.6L Ecoboost Reliable?
Of course, a user must be sure that an engine must be reliable before they buy a vehicle with it under the hood.
With everything I have researched and by consulting various sources, I can safely say that the 1.6L engine is not only reliable but can also be trusted blindly when it comes to worrying about problems.
Most of the issues can occur in any other engine, such as the carbon build-up and the coolant consumption. So, you should not worry about that.
Other than that, the engine is very reliable, and I can guarantee you that it will exceed your expectations.
It was released in 2010 and is still included in vehicles today. So, the fact that it has been in production for over a decade tells you that it is a pretty solid product.
What Cars Use The Ford 1.6L Ecoboost Engine?
If you are looking to get a car solely due to this engine, I must congratulate you, because this is a great decision. The engine has been featured in many mainstream vehicles.
In 2010 it was featured in four vehicles, the Ford Focus, C-Max, the Volvo S60, and V60. All these vehicles were released with the same engine until 2018.
The Ford Escape, the Ford Fusion, the Fiesta ST, and the Transit Escape are also some of the few vehicles from the same manufacturer that had this engine.
All of these are pretty popular vehicles, and users are also pretty pleased with the performance.
Some other Volvo vehicles with this engine under the hood are the Volvo V70 and the Volvo V80. If you don't know, Ford did indeed purchase Volvo a few years back.
That is why the engine is featured in the company's vehicles too.
Ford 1.6L Ecoboost Engine Specs
| | |
| --- | --- |
| Cylinder block composition | Aluminum |
| Cylinder head composition | Aluminum |
| Fuel | Gasoline |
| Fuel injection type | Direct fuel injection |
| Configuration | Inline |
| No. of cylinders | 4 |
| Valves (per cylinder) | 4 |
| Bore | 79.0 mm or 3.10 cubic inches |
| Stroke | 81.4 mm or 3.20 cubic inches |
| Displacement | 1596 cc or 97.0 cubic inches |
| Internal combustion engine (type) | Four-stroke, Turbocharged |
| Compression ratio | 10.0:1 |
| Power | 150-180 hp or 110-133 kW @ 6,000 rpm |
| Torque | 180 lb-ft or 244 Nm @ 1,600-4,000 rpm |
| Weight of engine oil | SAE 5W-20 |
| The capacity of engine oil | 4.1l or 4.3 quarts |
| Firing order | 1-3-4-2 |
| Oil change interval | 9000 miles (15000km) or 12 months |
The Benefits Of Choosing The Ford 1.6L Ecoboost Engine
It looks like you still are not convinced about the engine's reliability. Or you are not in the mood to read the wrong paragraphs.
These bullet points will summarize the positive aspects of the 1.6L engine:
It has a turbocharged design.
Direct injection system with no loss in performance.
Has only the above-listed problems.
It is made from high strength aluminum alloy.
It has two exhaust valves for excellent airflow.
Frequently Asked Questions
Q1. Does The 1.6L Ecoboost Have A Turbo?
Yes, it does! To compensate for the lower capacity, Ford decided to make the engine turbocharged. I don't know about you, but I think that was a brilliant move.
The turbocharged four-cylinder engine is compact and has excellent performance while retaining fuel efficiency.
Q2. How Much Power Can A Ford 1.6L Ecoboost Handle?
The Ford Ecoboost technology is quite a popular one. The brand was able to create a 1.6L engine that could output a decent amount of power.
The 2013 to 2015 versions of the 1.6L engine can output a very respectable 182 horsepower and 185 lb-ft of torque.
This is more than enough for anyone who is looking for a small-sized vehicle.
Q3. How Long Do 1.6L Ecoboost Engines Last?
Ford has improved the technology behind its Ecoboost lineup. One main improvement that all engines saw was in life expectancy.
Ford states that the engine will easily cross the 150000-mile mark. But, if you take care of it, and keep its maintenance checks consistent, then you can cross the 250000-mile mark too.
Q4. Does 1.6L Ecoboost Save Gas?
I think the name is more than enough to tell you that. The engine can reach a 25mpg mark, which is excellent, considering that the engine is only 1600 ccs incapacity.
So, whether you are on the highway or in the city, you can expect decent fuel consumption from this 1.6L engine.
Conclusion
If you searched for the Ford 1.6L Ecoboost problems, there is a high probability that you did not find an article worth your time. I can assure you that this is not the case with this one.
After thorough research using various sources, I chose these four issues that are commonly found on the 1.6L engines.
I hope that the article helped you decide if the engine is good enough for you, and I hope that the FAQ answered most, if not all, of your questions.
Resources:
1. https://tuningpro.co/the-4-most-common-ford-1-6-ecoboost-engine-problems/
2. https://www.motorreviewer.com/engine.php?engine_id=132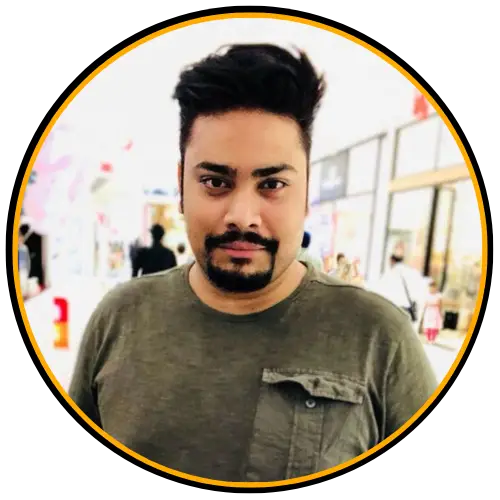 I am Tahir Azam, and I have been writing amazing articles for TaxiHack for as long as I can remember. I know everything that is to know when it comes to automobiles and is always on top of industry news and developments. While I am not an expert by any means, I pride myself on knowing the ins and outs of many different problems and, of course, their solutions. The articles on our website are some of the best and well-researched content that you will find, and I spend countless hours making sure this remains to be true. This is why I ask you to take your time out and read some of my articles, especially if you find a topic that resonates with you or is something you are looking into. This way, you will find the perfect mix of information and tips on your desired topic. Learn more about Tahir.