Ford has a long list of engines, and one of them is the Ford 2.3 Ecoboost Engine.
How reliable is it?
That's something every driver would like to know because it is no secret that a reliable engine is important and something every driver wishes for.
The truth is that the engine is quite reliable. Ford continues to improve their engines every time they release a new model.
However, various Ford engines have different engine problems, and this is no exception.
Some of the most common Ford 2.3 EcoBoost problems include:
The Ford 2.3 Ecoboost May Run Hot
Carbon May Build Up In The Ford 2.3 Ecoboost Engine
Failure Of The Head Gasket
As a driver, how do you identify these problems?
Once you confirm them, how should you proceed?
This piece discusses all that about the issues and much more, including the basics. So, to find out about that, continue reading!
Details Of The Ford 2.3 EcoBoost Engine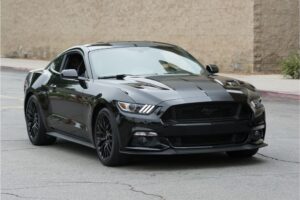 The launch of the Ford 2.3 Ecoboost engine was in 2015.
That same year, the automaker also released the 2.0 L EcoBoost second-generation engine.
It is a 4-cylinder turbo engine that remains among the strongest among all the engines that fall under the EcoBoost family.
Ford based the 2.3 EcoBoost engine on its 2.0 second-generation counterpart. The two have several things in common, including the height of the deck and the size of the bore.
Nevertheless, it is also different, including a relatively large coolant and oil passages and a structured ladder frame.
That's because the manufacturer reinforces the ribs surrounding the cylinder with an integrated main bearing cap.
Its power is between 270 horsepower and 345 horsepower, depending on the car models.
The manufacturers are the Valencia Engine Plant in Valencia, Spain, and the Cleveland Engine Plant in Ohio, USA.
Which Models Use The Ford 2.3 EcoBoost Engine?
The very first model to have this engine back in 2015 was the Lincoln MKC crossover. The following year, two models joined the list, Ford Focus RS and Ford Explorer.
Over the years, the list has become long and now includes the following models:
Lincoln MKC from 2015 to 2019.
Ford Mustang EcoBoost since 2015.
Ford Explorer since 2016.
Ford Focus RS between 2016 and 2018.
Ford Focus ST since 2019.
Ford Ranger since 2019.
Ford Everest since 2020.
Lincoln Corsair since 2020.
Ford Bronco since 2021.
What Is The Horsepower And Torque Of The Ford 2.3 EcoBoost Engine?
As much as you may find various car models using the Ford 2.3 EcoBoost engine, their horsepower and torque may differ.
These are some examples:
Lincoln MKC: 285 HP at 5500 RPM, and torque of 305 lb-ft at 2750 RPM.
Ford Mustang EcoBoost: 310 HP at 5500 RPM, and torque of 320–350 lb-ft at 3000 RPM.
Ford Explorer: 280 HP at 5600 RPM, and torque of 310 lb-ft at 3000 RPM.
Ford Focus RS: 350 HP at 6000 RPM, and torque of 350 lb-ft 3200 RPM.
Ford Focus ST: 280 HP at 5500 RPM and torque of 210 lb. ft at 3000 to 4000 RPM.
Ford Ranger: 270 HP at 5500 RPM, and torque of 310 lb-ft at 3000 RPM.
Specifications Of The Ford 2.3 EcoBoost Engine
These are the specifications of this Ford engine model:
| | |
| --- | --- |
| Cylinder block composition | Aluminum |
| Cylinder head composition | Aluminum |
| Fuel | Gasoline |
| Fuel injection type | Direct |
| Configuration | Inline |
| No. of cylinders | 4 |
| Valves (per cylinder) | 4 |
| Valvetrain layout | DOHC |
| Bore | 87.5 mm or 3.43 inches |
| Stroke | 94.0 mm or 3.70 inches |
| Displacement | 2,264 cc or 138.2 cubic inches |
| Internal combustion engine (Type) | Four-stroke, turbocharged |
| Compression ratio | 9.5:1 |
| Power | 280-350 hp or 209-261 kW or 5,500-5,600 |
| Torque | 305-350 lb-ft or 414-475 Nm or 2,750-3,200 |
| Weight of engine oil | SAE 5W-30 |
| Capacity of engine oil | 5.4 l or 5.7 qt |
| Firing order | 1-3-4-2 |
| Oil change interval | 9,000 miles or 15,000 km or 12 months |
Benefits Of Choosing The 2.3 EcoBoost Engine
Upon settling for the 2.3 EcoBoost Engine, these are some of the advantages that you will enjoy.
By design, the engine has a longer mileage which allows you to use it for a relatively long time.
Its power is reliable.
The engine is also fuel-efficient.
Since it perfected some of its components, the Ford 2.3 engine has a higher performance than all its predecessors.
It is ideal for high-speed drivers since the turbo engine has high performance coupled with direct injection.
It is also suitable for sports.
However, there are also some Ford 2.3 EcoBoost problems you should keep in mind.
Let's discuss it in detail!
The 3 Most Common Ford 2.3 EcoBoost Engine Problems
As long as you have such an engine, these issues with Ford 2.3 EcoBoost may arise.
1. The Ford 2.3 Ecoboost May Run Hot
As far as running hot is concerned, the Ford 2.3 EcoBoost engine has come a long way.
After its emergence, the underbody temperatures were too hot to the extent that Ford had to recall the engines.
The exhaust temperatures could rise drastically to degrees beyond normal.
Some people argued that the excess heat was the reason behind the parking brake cables, fuel tanks, and fuel vapor lines issues.
Fortunately, that problem was fixed when the manufacturers introduced the correct heat shields.
Despite that, the engines still run hot but not as it was initially. That's because it is a common thing with turbo engines, and this being one of them, it faces the same fate.
Boosted air can exit the turbo compressor wheel at a temperature of 250 degrees Fahrenheit and above.
However, drivers using the Ford 2.3 EcoBoost engine will admit that it never gets that hot with this engine. The automaker has done a good job in creating an intercooler that works just fine.
Consequently, the engine may get hot but not extremely. This problem is common among performance cars such as Ford Focus and Ford Mustang.
As much as the power is available, using it often leads to a rise in the temperature of the air temperatures rather quickly.
Due to the increase, the performance reduces in an attempt to avoid a knock.
How to solve these problems: If the engine keeps getting hot, upgrading the intercooler will play the trick. It marks the end of the high temperatures and heat-soak instantly.
As a result, you get to use the available power every time to deem it fit. It is also advantageous if you want to tune the EcoBoost engine or live in hot climatic regions.
2. Carbon May Build Up In The Ford 2.3 Ecoboost Engine
It is also one of the common problems with Ford 2.3 EcoBoost engine. It emanates from the fact that the engine uses direct injection.
Compared to the port injection, this system is pretty excellent. However, the port injection doesn't allow fuel to flow directly into the cylinder but rather sprays it into the intake ports.
That isn't the case with the Ford 2.3 EcoBoost engine since it uses direct injection, and that's the root cause of this particular problem.
It is no secret that none of the engines available lack oil blow-by to some extent. Consequently, as the oil passes through the intake tract, it finds its way to the intake ports.
Unfortunately, the direct injection has no cleaning mechanism since no fuel flows over them.
Due to that, carbon deposits end up covering the valves. As the pattern continues, carbon builds up on the valves, eventually.
Symptoms: The build-up is a recipe for disaster since it inhibits the flow of air into the cylinders. Once it is too much, the following problems may arise.
Rough Idle.
Shaking.
Vibration.
Power Loss.
Misfires.
It is important to note that it is the misfires that lead to the rest of the symptoms.
How to solve these problems: Losing power is one of the consequences of carbon build-up, which you can't afford if you need a performance car.
3. Failure Of The Head Gasket
Before we can even discuss this problem, it is more or less a thing of the past. It hasn't been experienced in later models since it was found in the early Ford Focus RS models.
The problem arose from mistaking the Mustang head gaskets for Focus RS head gaskets. That has long since been solved, and that is now a thing of the past.
Is Ford 2.3 EcoBoost Engine Reliable?
When you come across that question after discussing the problems I mentioned above, it is common to assume that the answer is a no.
However, that's far from the truth since the engine model has proven reliable. Ford has been doing various modifications to solve the issues.
As a matter of fact, some, such as the head gasket failure, have been solved completely. Therefore, don't refuse to buy it just because of the problems.
However, that shouldn't define them because they are more than that, and problems often come after a long period of use.
Frequently Asked Questions
There are some frequently asked questions regarding the Ford 2.3 EcoBoost engine and its problems. This segment will provide their answers.
Q1. How Do I Check The Oil Of My Ford 2.3 EcoBoost Engine?
Most people are aware of the importance of checking the engine oil. However, very few know how to go about it.
These are the steps you should follow next time:
Ensure that the car is on a level ground.
Turn the parking brake on and set the transition to neutral or park.
Run your engine until it is at its normal operating temperature.
Switch it off until the oil drains into its oil pan, most likely 15 minutes. Avoid checking the oil level too soon after switching the engine off lest you take incorrect measurements.
Open the hood.
Wipe the dipstick clean but not before removing it. Use a lint-free cloth to clean and replace it once done with the cleaning.
Check the engine oil level again.
Remove the dipstick and check the oil level once more.
The right oil level is between the minimum and the maximum marks.
If below the minimum level, ensure that you add oil right away.
Otherwise, replace the dipstick without adding oil.
Q2. How Do I Add Engine Oil To My Ford 2.3 Ecoboost Engine?
Once you realize that your engine needs additional oil, this is how to proceed.
Clean the surroundings of the filler cap of your engine.
Remove the cap y turning it anti-clockwise.
Add the recommended engine oil preferably using a funnel to avoid spillage.
Check the engine oil level again.
If it is between the minimum and the maximum marks, return the dipstick. Ensure that it is fully settled.
Replace the cap and turn it clockwise until it is tight.
Q3. How Much Does Walnut Blasting Cost?
Walnut blasting is quite an effective method of cleaning carbon build-up. It cleans the intake valves excellently.
However, if you can't do it yourself, then you have to set aside some money. The cost ranges from $300 to $600, depending on the shop you visit.
Conclusion
It is no secret that there are various Ford 2.3 EcoBoost problems. Most of them are by design, but fortunately, they are resolvable.
On the other hand, some no longer exist. Therefore, do not hesitate to buy one just because of the problems.
Despite all the said problems, expect it to be reliable. It has a long list of benefits which you stand to benefit from after buying it.
It is also used in some of the vehicle models that you would love to own. So if that's what your heart wants, follow it because it will not disappoint.
Thanks to the detailed discussion of the issues above, it will be easier to identify them. Equally important, you will be in a position to fix them with the guidelines above.
Also, don't forget to check your engine oil level often. If too low, fix that right away. Some of these things may look simple, but they make a huge difference.
So, maintain your 2.3 EcoBoost as recommended by the manufacturer, and it will last for a long time.
Resource:
1. https://tuningpro.co/the-most-common-ford-2-3l-ecoboost-engine-problems/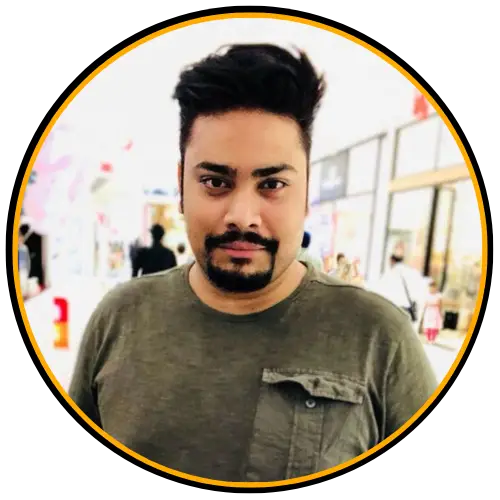 I am Tahir Azam, and I have been writing amazing articles for TaxiHack for as long as I can remember. I know everything that is to know when it comes to automobiles and is always on top of industry news and developments. While I am not an expert by any means, I pride myself on knowing the ins and outs of many different problems and, of course, their solutions. The articles on our website are some of the best and well-researched content that you will find, and I spend countless hours making sure this remains to be true. This is why I ask you to take your time out and read some of my articles, especially if you find a topic that resonates with you or is something you are looking into. This way, you will find the perfect mix of information and tips on your desired topic. Learn more about Tahir.