When talking about cars, you think little about the letter X.
Brands and cars that start with X are few and far between, are only used by Chinese motor companies or by vehicle lineups that pair it with a number.
This makes many cars that start with X feel forgettable and uninteresting, regardless of how good they perform.
Here is a list of all the vehicles that I could find:
Xpeng
Xinkai
Xiamen Golden Dragon
Xiali
Xtra
XC60 – Volvo
X1 – BMW
XF – Jaguar
XL 7 – Suzuki
XV – Subaru
XUV500 – Mahindra
X Class – Mercedes
X1/9 – Fiat
Xenia
Xedos
X Models – BMW
X Type – Jaguar
X 90 – Suzuki
X Bow – KTM
X Trail – Nissan
X1/9 – Bertone
X2 – BMW
X200 – Great Wall
X220 – Mercedes Benz
X240 – Great Wall
X250 – Mercedes Benz
X3 – BMW
X350 – Mercedes Benz
X4 – BMW
X5 – BMW
X6 – BMW
X7 – BMW
X80 – LIFAN
Xantia – Citroen
XC40 – Volvo
XC60 – Volvo
XC70 – Volvo
XC90 – Volvo
XD3 – BMW Alpina
XE – Jaguar
Xenon – Tata
XJ – Jaguar
XJ12 – Jaguar
XJ6 – Jaguar
XJ8 – Jaguar
XJR – Jaguar
XJS – Jaguar
XJSC – Jaguar
XK – Jaguar
XK8 – Jaguar
XKR – Jaguar
XM – Citroen
Xsara – Citroen
XU6 – HSV
XU8 – HSV
XP 1 – Hyperion Motors
XTR 2 – Westfield
I will also mention sports cars and vehicle parts, which start with the letter and give you more insight into the letter and your vehicle.
Full List – What Cars Start With The Letter "X"?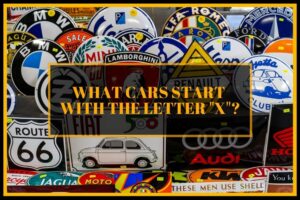 There are not a lot of brands; however, there are a good bit of models which I was able to place on this list:
#1: Xpeng
Founded and established in 2014, Xpeng is a Chinese car manufacturing company known for producing fully electric crossover vehicles.
They were only able to make 4 of them.
#2: Xinkai
Another Chinese vehicle manufacturer, Xinkai, was founded in 1984.
This company is known for creating several distinct vehicles. Apart from this, they also help assemble Isuzu and Mercedes cars.
#3: Xiamen Golden Dragon
Continuing the trend of Chinese companies, I present Xiamen Golden Dragon.
This company was founded in 1992 and currently is in charge of producing a variety of buses, vans, and coaches.
#4: Xiali
Xiali is the more well-known name of Tianjin FAW Xiali, a Chinese company established in 1965. They created various vehicles in their early stages but now just make compact sedans.
#5: Xtra
Manufactured by Xtra cars, this car was a 3-wheel cyclecar that went into production in 1922 and lasted for only two years before production ceased in 1924.
#6: XC60 – Volvo
Volvo's XC 60 is a dynamic mid-sized crossover Sports Utility Vehicle that has been in production since 2008 and is going strong.
It has a five-door body style and was the year's car in Japan in 2017.
#7: X1 – BMW
The X1 brand of BMW is a line of subcompact luxury crossover vehicles that have been in production since 2009 and are still being produced.
It is the second smallest SUV being produced by the company.
#8: XF – Jaguar
The Jaguar XF brand has been in production since 2007 and has various assembly plants worldwide. It ranges from a 4 and 5 door body style.
#9: XL 7 – Suzuki
This mid-sized sports utility vehicle was manufactured as early on as 1998. It lasted till 2006, during which the lineup saw two generations of models and even a crossover SUV body style.
#10: XV – Subaru
Better known as the Subaru Crosstrek, the XV is a sub-compact crossover Sports Utility Vehicle in production since 2012. It is the successor of the Subaru Impreza XV.
#11: XUV500 – Mahindra
Indian manufacturer Mahindra & Mahindra produced this compact crossover Sports Utility Vehicle, this compact crossover Sports Utility Vehicle went through 10 years of production between 2011 to 2021 and was mostly assembled and sold in India.
#12: X Class – Mercedes
The X Class of Mercedes Benz comprised a pickup truck, the W 470, sold to a German company. It saw production from 2017 to 2020 and was a mid-sized luxury pickup truck.
#13: X1/9 – Fiat
Originally produced by Fiat for ten years from 1972 to 1982, the model would then be manufactured by Bertone, who would further produce the model for seven years before the model would stop entirely.
#14: Xenia
Xenia was an American cyclecar that was manufactured in Xenia, Ohio.
Its production only lasted a short while as the company in charge of producing the vehicle would go out of business in 1914.
#15: Xedos
Xedos is a range of executive vehicles that have been produced by Mazda and was launched by the Japanese company in 1992.
This vehicle was simply not popular enough, and production ceased in 2000.
#16: X Models – BMW
The X Models are a group of vehicles produced by BMW and were based on various platforms.
This group comprised BMW X1, X2, and X3 to the X7, and these vehicles range from subcompact to full-sized cars.
#17: X Type – Jaguar
The Jaguar X type was produced in 2001 and kept producing vehicles till 2009.
During these eight years, 355,227 units of the vehicle were produced. The model ranged from 4 & 5 door body styles and was an executive compact car.
#18: X 90 – Suzuki
Only in production for a couple of years from 1995 to 1997, the Suzuki Vitara or the X 90 is a two-seater Sports Utility Vehicle and unfortunately was one of the worst cars of the 1990s and would be on various similar lists.
#19: X Bow – KTM
The X Bow is an ultra-light sports car that started being produced in 2008 and is still in production.
The vehicle is manufactured by KTM and was first launched at the Geneva Motor Show in 2008.
#20: XTrail – Nissan
Better known as the Nissan Rogue, The X Trail has been in production since the start of the 2000s and is a five-door Sports Utility Vehicle that comes in a compact crossover style.
#21: X1/9 – Bertone
Sold to Bertone by Fiat, it is essentially the same vehicle that Fiat produced but with slight improvements and modifications from Bertone.
They were only able to produce it for seven years.
#22: X2 – BMW
Another subcompact luxury car that was produced by BMW, this one started being produced in 2017 and is currently still in production.
It was unveiled in October of the same year of its production.
#23: X200 – Great Wall
Available in a variety of different variants and body types, this Diesel powered Sports utility has been in production since 2011 and had its last model produced in 2018, featuring great fuel efficiency and mileage.
#24: X220 – Mercedes Benz
The X 220 Mercedes Benz is part of the X class of the company, which I have discussed above.
This particular model was available in a 6-speed transmission and was produced for two years, from 2018 to 2020.
#25: X240 – Great Wall
Following the trend of the X 220, Great Wall's X 240 had its performance and quality based heavily on the trim you choose, with higher trims being much more luxurious and better performing than others.
#26: X250 – Mercedes Benz
The X 250 Mercedes was slightly more powerful than the X 200 variant as it had much higher hp and torque.
It was also available in 6-speed manual and 7-speed automatic transmission, which made it much more accessible.
#27: X3 – BMW
It was initially produced in 2003 and going strong since the BMW X 3 is a compact luxury crossover Sports Utility Vehicle that comes in 5 door body style and also features an entirely electronic variant as well.
#28: X350 – Mercedes Benz
The final car in the X Class of the Mercedes Benz, the X 350, was the highest tier car in the class, which only came with a 7-speed automatic transmission and had the highest horsepower and CC in the class.
#29: X4 – BMW
This 5-door coupe body style Sports Utility is also part of the BMW X class and started being produced in 2014.
It is currently still being produced and is a luxury compact crossover SUV that offers a lot of comfortability.
#30: X5 – BMW
This is a mid-sized luxury crossover Sports Utility Vehicle that was produced by the company initially in 1999 and since then has come in various different variants over the years, which includes a performance variant in 2010.
#31: X6 – BMW
Production of the BMW X 6 started in 2007, but it would not be till 2008 that the first model would hit the market.
This is another mid-sized luxury crossover SUV that is quite similar to the X 5 but has its own distinct features.
#32: X7 – BMW
Growing bigger and bigger, the X 7 is one of the biggest in the BMW X class, being a full-sized luxury Sports utility vehicle that comes in a 5-door body style and is still a fairly new model, starting its production in 2018.
#33: X80 – LIFAN
The Lifan X 80 was launched in 2017 and saw only three years of production till 2020.
It is a Chinese vehicle that was in a 4-door SUV style and was manufactured by a division of Lifan Group.
#34: Xantia– Citroen
Produced by a French brand of vehicles, the Xantia Citroen started off its production in France in the year 1992 and lasted for about ten years.
Other countries also produced the vehicle but with varying years.
#35: XC40 – Volvo
The Volvo XC 40 is a compact luxury crossover Sports Utility Vehicle that started its production in the November of 2017.
It was declared car of the year in Europe and has received multiple awards too.
#36: XC60 – Volvo
Having its production start much earlier than the XC 40, this Volvo lineup of cars has been in production since 2008 and is yet another compact luxury crossover SUV that boasts a 5-door design.
#37: XC70 – Volvo
Even older than the XC 60, I present the Volvo XC 70, which was in production between the years 1996 to 2016.
This vehicle was available in a compact executive car style as well as a compact crossover version.
#38: XC90 – Volvo
Moving back to more recent times, the Volvo XC 90 started production in 2016.
The first model of the car was available in 2017, and it is mainly marketed as an executive vehicle with a 5-door estate body style. It also has a Sedan variant.
#39: XD3 – BMW Alpina
While not necessarily a BMW vehicle, the Alpina XD3 is a mid-sized vehicle that was based on the BMW X3.
The car has seen multiple generations since its start in 2013 and is available in a myriad of variants and types.
#40: XE – Jaguar
The Jaguar XE is also known as the Jaguar X760 and was called the Jaguar XEL in China.
This compact executive vehicle comes in a 4-door saloon body style and has been in production since 2015. It is noteworthy for its aluminum suspension.
#41: Xenon – Tata
Originally known as the Telcoline, this vehicle is being produced by Tata Motors and has been in production since 1988.
It received the name Xenon when the second generation of the car started, and it was on a completely different platform.
#42: XJ – Jaguar
This car is one of the oldest cars being produced on this list.
Starting its production in 1968, the Jaguar XJ is an entire series of full-sized luxury vehicles that was produced by Jaguar. This lineup has made many high-profile appearances.
#43: XJ12 – Jaguar
This vehicle was part of the first series of XJ vehicles produced by the company.
While not so different from the XJ 6, it would have the big difference of having its transmission upgraded, a transmission that has stayed the same since 1968.
#44: XJ6 – Jaguar
The XJ 6 was the predecessor to the XJ 12 and hence was also part of the first series of the lineup.
It featured the 2.8 L 6-cylinder engine, which would become a staple of the model for two years until it was eventually replaced.
#45: XJ8 – Jaguar
The XJ 8 was introduced in 1997 with the start of the X308 generation.
This new start brought a new V8 engine which significantly boosted the power and performance of the vehicle, making it much better than the previous two vehicles.
#46: XJR – Jaguar
Also part of the X308 generation, this version of the vehicle was a more sports-oriented model which had no manual transmission available.
It did, however, have a 5-speed automatic gearbox and better displacement in the engine.
#47: XJS – Jaguar
The XJS lineup of the jaguar was a spiritual successor of the XJ coupe and the actual successor of the jaguar's E Type Series.
This lineup of vehicles was produced from 1975 to 1996. It produced over 115,000 units during its span of 20 years.
#48: XJSC – Jaguar
Made available to the world in 1983, the Jaguar XJSC was a convertible coupe that was only a 2-seater.
The company had decided to remove the rear seats to make room for the convertible top. The car was also not fully convertible for some time.
#49: XK – Jaguar
Manufactured between the years 1996 to 2014, the Jaguar XK was a 2-door 2 + 2 grand tourer that was available in 3 different body styles, which included 2-door coupes, three-door lift backs, and two-door convertibles.
It spawned various different variants as well, which I will also talk about below.
#50: XK8 – Jaguar
The first generation of the XK lineup of Jaguar was marketed as the XK 8, which was launched in 1996 and replaced the Jaguar XJS.
This model only had body styles and was one of the first cars the company put out that used the new V8 engine.
#51: XKR – Jaguar
Soon the XK 8 was left in the dust as the company manufactured the XKR, which hit the market in 1998.
This was a supercharged variation of the V8 engine, which was featured in the XK 8 and received the mechanical upgrade in 2002 along with the XK 8.
#52: XM – Citroen
Over 333,000 units of the Citroen XM were produced between the years 1989 to 2000.
This vehicle was a mid-sized luxury car that also came in an executive car variant, both of which had five-door liftback and five-door station wagon body types.
This car was voted the car of the year in Europe in 1990.
#53: Xsara– Citroen
This is a compact C-segment family of vehicles that were produced by the company between the years 1997 to 2006.
The vehicles were a nice range of small family vehicles that were available in 3 doors & 5 door hatchback body styles along with a five-door estate variant.
It was the car of the year in Ireland in 1998.
#54: XU6 – HSV
The XU6 was part of the Holden Special Vehicles VT series, which was introduced as a V6 model that was supercharged.
This vehicle would not receive that much success and was much less desirable when compared to many of its competitors at the time.
#55: XU8 – HSV
Also part of Holden Special Vehicle's VT range of cars, the XU 8 was a special model that was built in a limited amount.
This was done so that it could use up the last of the V8 engines that were leftover.
Despite being a limited edition vehicle, it did not do extraordinarily well and was just another model in the entire series.
#56: XP 1 – Hyperion Motors
One of the most recent vehicles present in this list, the XP 1, is a hydrogen-powered sports car that was created, designed, and developed by Hyperion motors, who unveiled the vehicle in August of 2020.
It was a one-off car that was built by the brand and took a decade of development to become feasible.
#57: XTR 2 – Westfield
Ultra-lightweight and boasting a classic design, the XTR 2 Westfield is a 2-seater sports car that was produced between 2001 and 2010.
The car was well-received; however, the company had to abandon production of the car so that it could focus on its successor.
Frequently Asked Questions
Q1. What Sports Cars Start With X?
X is a popular letter when it comes to sports cars as a lot of brands and vehicles tend to use X in their vehicle names as the letter has become associated with a lot of good qualities.
By simply having the letter X in their car, the vehicle automatically sounds more powerful, as if it has something extra in it.
Here are a few popular sports cars that start with the letter X:
X Bow – KTM
X Bow GT 4 – KTM
XJ S – Jaguar
XJR 12 – Jaguar
XTR 2 – Westfield
XTR 4 – Westfield
XPower SV R – MG Rover
XP 1 – Hyperion Motors
XLR – Cadillac
XK 150 – Jaguar
XKSS – Jaguar
X 1/9 – Fiat
XJ 13 – Jaguar
XK 120 – Jaguar
Q2. What Car Parts Start With X?
When browsing the different parts and components of a car, you will rather be shocked or unsurprised to see that there are little to no parts of a vehicle that start with the letter X The closest you can get to having a part of a car starting with X is with Xenon lights which are basically just headlights.
Other than this, there are no components of a car part that starts with X, so you should not be worried about weirdly named parts that are hard to pronounce and difficult to remember.
Instead, you can focus on other parts of the car which are more well-known or learn obscure parts and components which you may not have heard of before.
Conclusion
When it boils down to it, there are not a lot of brands and cars that start with X.
They are usually followed by a number of other incoherent letters which makes them more model tags than they are car names, being something you ignore and can barely remember.
With many cars naming themselves like X2, X3, and so on, it becomes difficult to both track and compares vehicles, regardless of how good they may be, and they all eventually become the same.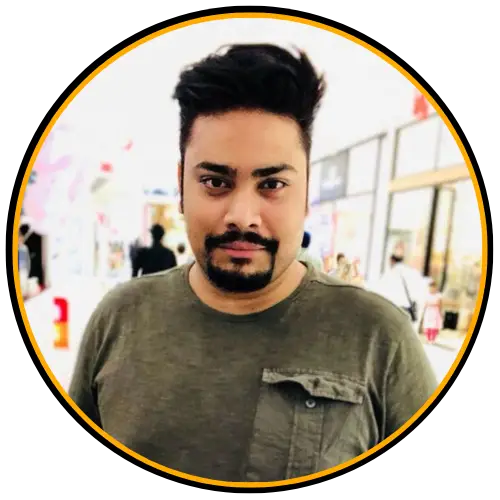 I am Tahir Azam, and I have been writing amazing articles for TaxiHack for as long as I can remember. I know everything that is to know when it comes to automobiles and is always on top of industry news and developments. While I am not an expert by any means, I pride myself on knowing the ins and outs of many different problems and, of course, their solutions. The articles on our website are some of the best and well-researched content that you will find, and I spend countless hours making sure this remains to be true. This is why I ask you to take your time out and read some of my articles, especially if you find a topic that resonates with you or is something you are looking into. This way, you will find the perfect mix of information and tips on your desired topic. Learn more about Tahir.