The Automobile industry is constantly expanding as more and more companies, brands, and competitors are being formed.
This is the same for various brands and companies that have long since dissolved and run out of business, being nothing more than a footnote in history.
With so many different brands to discuss, in this article, I will go over 62 different brands of cars that start G.
These brands include:
Great Wall
GAC Group
GAZ
Gardner Douglas
Gonow
GAC Changfeng Motor
Gareau
Geijer & Co
Goliath
Goggomobil
Gnome
GN
GKN
Gaselle
GAIG
Glas
GKD
Giocattolo Motori
Gilbern
Giad
Ghabbour Group
Gem
Golden Dragon
Grinnall
Geometry
Geo
Galpin Auto Sports
Geely
Geiger
Gemballa
Gaaco
G-Power
Glasspar
Ginetta
Giugiaro
Gordini
GMC
Graber Cars
Genaddi
General Motors
Genesis
Ghia
Gigliato
Gillet
GReddy
Greenwood
GRMN
GTA Motors
Gumpert
Gordon Keeble
Graham
Gregoire
Gray Dort Motors
Gray
Graf & Stift
Grant
Grieve
Gurgel Motores
GSM
Gutbrod
Grupo Industrial Ramirez
Giottiline
I will now talk about these brands and discuss further cars that start with G, so make sure to read the entire article.
Full List – What Cars Start With The Letter "G"?
While not as many as other letters, there are still many brands that start with G and I will discuss a fraction of them here.
#1: Great Wall
Founded way back in 1984 and based in Baoding, Hebei, China, Great Wall Motors Company limited is a Chinese automobile manufacturer and has been its largest SUV producer since 2010.
They produce various city cars such as crossovers and compact vehicles.
#2: GAC Group
Another Chinese brand on this list, this company was founded in 1955 and consists of various brands that are mostly known for producing crossover vehicles.
It is also known for its Honda-Branded joint venture with the Japanese company.
#3: GAZ
This is a core company of the GAZ Group, a business group.
It was founded in 1932 and is a Russian car manufacturer which launched as an enterprise between the Soviet Union and the company Ford.
The company is still going strong to this day.
#4: Gardner Douglas
Operating from 1990 to the present day, this brand is well known for creating various satisfying and engaging sports vehicles.
The brand is of British descent and takes heavy inspiration from car designs from the 60s era.
#5: Gonow
Yet another Chinese manufacturer on this list is stationed in Taizhou, Zhejiang, China, and is a subsidiary of the GAC Group, using its parent company's name in China and its name in other markets outside of China.
#6: GAC Changfeng Motor
One more Chinese car manufacturer joins the list as GAC Changfeng Motors, a company that was founded in 1950 is also based in China.
This company is best known for its Leopard brand, originally modified by Mitsubishis but now a unique lineup.
#7: Gareau
Gareau was an early car firm that was founded way back in 1910.
It was based in Canada and operated for quite a while but during its operation period was only able to manufacture and distribute a small number of cars before it eventually went under.
#8: Geijer & Co
Active for more than a century between 1869 and 1989, this Norwegian company initially did not create any cars.
Still, in the early 1920s, they started to produce several passenger cars, which were not that successful.
#9: Goliath
Coming under the brand of Borgward cars, this German sub-brand was founded in 1928 and was active until 1961, when it would be dissolved.
The brand is prominent for creating small trucks and then switching to passenger cars.
#10: Goggomobil
Featuring cars produced by Hans Glas, this brand was very popular and prominent in the early 50s and 60s.
These cars were created with various variations. The cars created were usually microcars, but there were also vans and higher-performing models.
#11: Gnome
Produced for only one year between 1925 and 1926, this car brand was, in actuality, a cyclecar.
It was British in origin and was given Gnome due to its lightweight and speed. This cyclecar was a touring model accompanied by a very strange logo.
#12: GN
Yet another cyclecar producer on this list, this brand originated from Britain and was operational from 1910 to 1925.
This brand had much more success and created several models, many of which were fit for racing.
#13: GKN
Yet another British company that shares 2 out of 3 letters, this one has been operating for much longer, since the mid-18th century.
While they are now mostly making aerospace products, they still have a hand in automotive parts and have tried making their cars.
#14: Gaselle
This is a Canadian brand primarily known for creating and manufacturing sports cars.
The brand was finalized by an Indian company called The Sarabjit Company in 1986. This brand saw the most success by selling its trek lineup.
#15: GAIG
Established 22 years ago, the Guangzhou Automobile Industry Group is a state-owned holding company for stocks based in, you guessed it, China.
It owns several Chinese automakers and is partners with other brands such as Toyota and Honda.
#16: Glas
This company is based in Germany and was established in 1883. It would be absorbed into BMW in 1966.
They would not start making their cars until after the second world war would end, creating compact vehicles and coupes.
#17: GKD
Active since 2006 and still going strong, this British Automotive company has produced and finished a total of 2 different models of sports cars.
It has constantly been producing these two models in small numbers ever since.
#18: Giocattolo Motori
Often referred to as just Giocattolo, this Australian vehicle manufacturing company was active in the late 80s.
The company tried to enter the sports car market and made various prototype cars during its run but never saw any success.
#19: Gilbern
Established in 1959, this Welsh car manufacturer was active until 1973.
It first released car kits but soon after started creating complete cars, creating three different models and a concept car that would be restored in 2009.
#20: Giad
Giad Motors or Giad Autos is a car manufacturing company that has been active since the 2000s.
It is a company that has its headquarters in Sudan and is a prominent figure in assembling Hyundai cars for the locals there.
#21: Ghabbour Group
Primarily building cars from other more famous brands such as Hyundai, Mazda & Mitsubishi, this Egyptian company is mainly a car assembling business.
It was founded in 1960 and has since received contracts with various brands.
#22: Gem
GEM is short for Global Electric Motors, a Polaris-owned car manufacturer based in America.
The brand was founded in 1992, and it mainly specializes in manufacturing minicars. Some of these minicars have electric drives as well.
#23: Golden Dragon
Creating buses and light vans under the trademark of "Golden Dragon" this Chinese company is based in Xiamen, Fujian, China, and was founded three decades ago in 1992.
It has since earned a spot in China's top 10 bus manufacturers.
#24: Grinnall
Grinnall Specialist Cars is a prominent British automobile manufacturer which creates cars and motorcycles.
It was founded in 1991 and is located in Bewdley, Worcestershire. They originally modified cars but soon started producing their lineups.
#25: Geometry
Very recently founded in 2019, the brand is part of the Geely Auto Group.
It is dedicated to creating all-electric vehicles, including sedans, SUVs, and MPVs, using the latest technology in the field.
#26: Geo
Active only for eight years from 1989 to 1997, this American company was a prominent figure for a while and produced small cars.
It was a subdivision of Chevrolet but could not conquer the growing market.
#27: Galpin Auto Sports
This American automobile manufacturer modeled its business to remodel and customize vehicles for its customers.
In 2013, they would introduce their car, the GTR 1. Along with this, they would sell various accessories and high-performance parts.
#28: Geely
Owning 51% of Lotus Cars, 49.9% of Proton Holdings, and all of Volvo, this Chinese company was founded in 1986 and had its headquarters located in Hangzhou, Zhejiang, China.
It is one of China's biggest independent automakers.
#29: Geiger
This German company is well known for selling and distributing specialized vehicles created by converting vehicles into track cars.
It has converted many cars from different brands such as Alfa Romeo and Camaros to track cars.
#30: Gemballa
What was mainly a German tuning company created in 1981, they originally sold parts for various Porsche vehicles before producing their own sports cars, which they would do while taking inspiration from Mclarens and Porsches.
#31: Gaaco
Established by a coach building company in 1982, the brand teamed up with Bob Akin Motor Racing, and the two worked side by side to create the GAACO 93L, which was heavily inspired by the Porsche 935.
#32: G-Power
Based in Autenzil, Bavaria, this German vehicle tuning company is best known for its amazing sportscars, which have broken speed records and come with huge power and performance boosts.
They are also known for making boutique vehicles.
#33: Glasspar
What started in 1947 as a boat manufacturing company would soon turn out to manufacture and release their own sports car a couple of years after its creation.
The company created the first fiberglass body vehicle that was commercially feasible.
#34: Ginetta
This British brand was established in 1958 and is a child of the LNT Group.
The brand is well known for creating various racing and sports cars, most notably the G60, which was powered by a Ford engine.
#35: Giugiaro
This car designing and engineering company is based in Italy, and many people know the company for its design work.
The company has worked for multiple car manufacturers, dabbling in prototyping, styling, and testing.
#36: Gordini
Founded by Amedee Gordini, this company was created in 1946 and was primarily a sports car developer.
The company also offered tuning services which were the company's specialty. They would soon make a name for racing automobiles.
#37: GMC
Founded in 1911, it is currently a division of the famous automobile manufacturer General Motors and relies heavily on selling various utility and pick-up trucks.
Apart from this, it also focuses on SUVs, buses, and military vehicles.
#38: Graber Cars
Hermann Graber created this company which had its headquarters in Wichtrach, Switzerland.
The company was primarily a coach manufacturer, one of the biggest from 1927 to 1970, but had many car manufacturers as their customers.
#39: Genaddi
Founded in Wisconsin, USA, the Genaddi Design Group has its specializations in automotive development and design, being an expert in creating and customizing desired vehicles worldwide.
It has worked on cars such as the Ford GTX1 & Corvette Z96.
#40: General Motors
Founded more than a century ago in 1908 and based in Detroit, Michigan, this multinational corporation is best known for its designing, manufacturing, and selling of vehicles and parts, having more than 11 brands of cars under its banner.
#41: Genesis
With the slogan, "Luxury Evolved", you can expect that this brand, part of the Hyundai Motor Company and was established in 2015, is known for making luxury vehicles.
Being a child of Hyundai, its headquarters is in Seoul, South Korea.
#42: Ghia
Based in Turin, this coach manufacturer and vehicle design company hail from Italy, founded in 1916.
The company is prominently known for creating the 450, a car with limited production.
#43: Gigliato
Specializing in vehicle production and design, this company is most prominent for its most popular design, released in 1997.
The company also partnered with Lamborghini to create that design and produce it.
#44: Gillet
Founded by Tony Gillet in 1992, this Belgian brand is responsible for creating the Vertigo Sports Coupe, which is an Ultra-lightweight hand-built sports car that would be powered by the same engines used in Ferraris and Maserati's.
#45: GReddy
A child of Trust Company, this car manufacturing company was great at creating and developing tuning parts and is mostly known by the people for developing turbochargers that could output a high performance in most vehicles.
#46: Greenwood
This is an American company that John and Burt Greenwood founded.
The company is mostly known for its tuning on sports cars, especially the Chevy Corvette, which has made many different variations.
#47: GRMN
Short for Gazoo Racing Master of Nurburgring, GRMN is owned by Toyota Motorsports.
The company itself has competed in various championships, competing with their manufactured models, high quality and competitive.
#48: GTA
Known as GTA in Valencia, Spania GTA is a Spanish company founded in 2005 and is most notable for creating the GTA Spano, the company's most notable product, being a car produced in limited production.
#49: Gumpert
Around and active for only 9 years from 2004 to 2013, this German brand was founded by the former director for Audi.
The brand is most popular for creating Apollo Sport which broke speed records on Top Gear.
#50: Gordon Keeble
While only able to make one model, this British car brand got its spot in the limelight by creating a high-performance GT vehicle that shared the same name as the brand.
The brand was active in the 60s.
#51: Graham
This American car manufacturer is fully known as Graham Paige but more prominently known as Graham.
The company was active for about 40 years between 1920 and 1960 and created various high-performance and premium vehicles until it was eventually defunct.
#52: Gregoire
This French car producer was created early on in the 20th century.
It was able to produce a nice array of varied and unique models, but this would not be enough to save the company as it would be forced to close in 1923.
#53: Gray Dort Motors
Getting traction for only ten years, this Canadian car producer started in 1915 and halted business in 1925.
The company created a few passenger cars that would have a classic feel but still went under.
#54: Gray
Gray Light Car is the 3rd cyclecar brand mentioned on this list.
This one, however, was based in the United States, but similar to one of the other brands, it was only active for a year from 1920 to 1921.
The brand was only able to put out a handful of models.
#55: Graf & Stift
While it, unfortunately, could not last for an entire century, this Austrian car manufacturer was a prominent figure to the point where it was tasked with making buses for MAN.
The brand was operational between the years 1902 to 2001 when it closed down.
#56: Grant
Grant motors is yet another car manufacturer that originated from the United States.
The brand was operational from 1913 to 1922 and had its main focus set on creating a line of sports cars called tourers. It, unfortunately, did not have much success.
#57: Grieve
Based in Peru and established in 1908, this brand offered a car based on carriages.
The attempt was to create a cheap vehicle that anyone could buy; however, it did not see any success, and the brand was then shut down.
#58: Gurgel Motores
Lasting for about 30 years from 1969 to 1996, this Brazilian vehicle manufacturer was very diverse, making various cars of different body types and models, ranging from average city cars to crossovers and utility vehicles.
#59: GSM
GSM is short for Glass Sport Motors. This brand is mostly known for making the Dart, a sports cabriolet that features high performance.
This company originated from South Africa and had an operational period of 10 years, from the 50s to the 60s.
#60: Gutbrod
Founded in 1926, this Gutbrod was a German brand that lasted for about 70 years before shutting down in 1996.
Aside from creating compact cars, it made various vehicles such as vans and utility vehicles, and three-wheelers.
#61: Grupo Industrial Ramirez
This Mexican carmaker was created in 1946 and started by making utility vehicles such as pickups, cars, and vans.
Eventually, the company could not stay relevant within the eyes of the public and fell into obscurity soon afterward.
#62: Giottiline
If you want a car manufacturer that knows how to make a compact car, you should check out this Italian car manufacturer founded in 2006.
The brand is known for producing compact cars and very compact cars which are great in performance.
Frequently Asked Questions
Q1. What Are Fast Cars That Start With G?
Everybody loves fast cars, especially when it's just you and the open road.
While you should always be responsible and drive under the speed limit, speed will always be the top priority in other areas of life, such as the race track or any other course.
Nothing will provide you with more speed, aggression, and performance than the following cars listed below that start with the letter G:
GT – Arcfox
G60 – Ginetta
GT – Alfa Romeo
Gran Turismo – Maserati
GR Super Sport – Toyota
GT-R – Nissan
Q2. What Are Expensive Cars That Start With G?
Buying a car is an important decision in a person's life and should not be taken lightly.
You typically want to get a car that gives you the best performance, durability, and mileage, but other times you just want that luxury feeling.
Regardless of your choice, a good car is usually an expensive one, and I have taken the liberty to list down some of the expensive cars that are starting with letter G.
Gallardo – Lamborghini
Genesis Coupe – Hyundai
GT Black Series – Mercedes AMG
GT4 T Lusso – Ferrari
GUara – De Tomaso
GT – Ford
Conclusion
After discussing all the brands and cars that start with G, you should know a lot more about the different types of companies and brands that have existed over the years.
While not many popular brands themselves start with G, parent companies such as General Motors own a lot of different brands under them, which makes them one of the top companies on this list and in the industry as a whole.
Hopefully, this article has helped provide you with all the information you need when it comes to cars that start with G.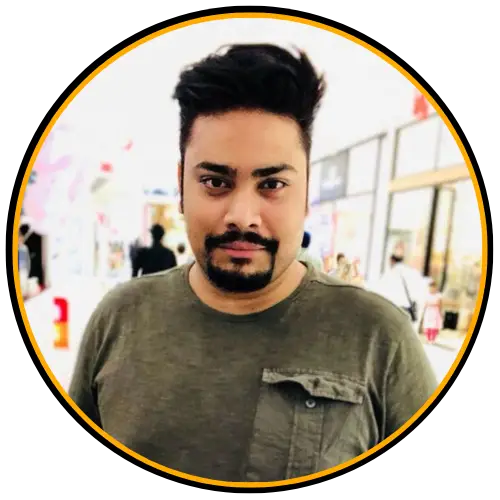 I am Tahir Azam, and I have been writing amazing articles for TaxiHack for as long as I can remember. I know everything that is to know when it comes to automobiles and is always on top of industry news and developments. While I am not an expert by any means, I pride myself on knowing the ins and outs of many different problems and, of course, their solutions. The articles on our website are some of the best and well-researched content that you will find, and I spend countless hours making sure this remains to be true. This is why I ask you to take your time out and read some of my articles, especially if you find a topic that resonates with you or is something you are looking into. This way, you will find the perfect mix of information and tips on your desired topic. Learn more about Tahir.