Cars that start with O are very few and far between, which is sad as today's automobile market is filled with various cars and vehicles that all have their unique functions, styles, and statistics that separate them from one another, making the market extremely competitive.
To get the most out of purchasing your car, it is integral that you know the cars.
I have listed a few brands below:
OAF
ORA
OKA Australia
Orson
Oppermann
Old Yeller
Oreca
OBC
O-We-Go
Osella
Oullim
Omaha
Ohta Jidosha
Owen
Owen Schoeneck
Ozaltin
Obus
Owen Magnetic
Obvio!
Overholt
Oettinger
Oakland
Olsbergs MSE
Orix
Omnia
OSI
Orlo
Olympian
Optimal Energy
Otosan
Orpington
Orca Engineering
OM
Orion 2
Omega
Otro Ford
Omega Six
Okey
Oltcit
Ogle Design
Ohio Falls
Omicron
Opel
Overland
Omar
Ohmiya
Osterreichische Austro-Fiat
Otto
Oxford
Otomo
Oka
Ogren
Oyak-Renault
Orient
Oldsmobile
Otokar
I will talk about all of these brands below and discuss further questions regarding cars that start with letter O.
Full List – What Cars Start With The Letter "O"?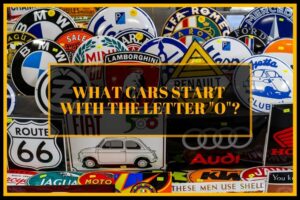 While not as many as some of the other letters I have talked about, there are still a good bit of cars and brands that start with the letter O.
Here, I will discuss them in detail below:
#1: OAF
Established in 1907, OAF is fully known as Österreichische Automobil-Fabrik and was previously known as Österreichische Austro-Fiat, established in Floridsdord, Austria, and is known for creating various trucks, cars, and commercial vehicles.
#2: ORA
ORA was founded four years ago in 2018 and was created in Baoding, Hebei, China.
The company mainly caters to the people of Mainland China. The brand itself belongs to Great Wall Motors, a car manufacturer, making ORA a sub-brand or subsidiary.
#3: OKA Australia
Not to be confused with the other OKA company mentioned in this list, the OKA Motor company was founded in 1986.
Some executives of a mining company needed off-road trucks that could carry 3 tons of cargo and decided to create this company themselves.
#4: Orson
The Orson Automobile Manufacturing Company was an American car manufacturing company founded in 1912.
The company only operated for about three years and later dissolved in 1915. Not much else is known about it or the cars it produced.
#5: Oppermann
Founded by Car Oppermann, who named the company after himself, Opperman Automobiles was founded in 1898 and served four years before changing the name to Carl Oppermann Electric Carriage Co. Ltd in 1902.
It would go on for another five years.
#6: Old Yeller
The Old Yeller is a brand of vehicles that were prominent and expensive racing cars which competed in Europe's various racing events.
It is most notable in the hands of Max Balshowsky, who drove the vehicle in various races.
#7: Oreca
Founded in 1973, the Organization Exploitation Compétition Automobiles ORCA was a race car constructor that saw success in different areas of motorsports and racing.
They are still active and working hard in the racing industry to this day.
#8: OBC
Being called various names, despite no name changes, Ottmar Beckmann Cars was founded in the 70s and is a car manufacturer from Mantorp, Sweden.
They are prominent for creating various mid-engine sports cars which had great performance.
#9: O-We-Go
This American cyclecar manufacturer produced various units in 1914, selling them for around $400 each, which did not go well for the company as it was too expensive and not sustainable.
Only one model is known to have survived to this day.
#10: Osella
Having its first racing entry in 1980, this Italian race car manufacturer was a former formula one team and participated in various racing events, more than 170 different races, from the 1980s to the 1990s.
#11: Oullim
A subsidiary of Oullim Networks, Oullim Motors is a South Korean sports car manufacturer founded in 1997 and was active for about 20 years before going defunct in 2017.
They are also known for making custom-made convertible limousines.
#12: Omaha
The Omaha Motor company was an American car manufacturing company founded in 1912 and only lasted for about a year before dissolving in 1913.
As the name suggests, it was based in Omaha, Nebraska, United States.
#13: Ohta Jidosha
Established in 1922, Ohta Jidosha was once one of Japan's biggest car manufacturing companies, producing cars from 1934 to 1957 before it was sold to the Tokyu Kurogane Kogyo, who had it cease production of all automobiles and vehicles.
#14: Owen
The first of 3 Owens on this list, the Owen Motor Car Company, was established in 1910 and lasted four years until 1914.
It is prominently known for making a seven-seater touring car with 42-inch tires and costs $4,000.
#15: Owen Schoeneck
This short-lived vehicle manufacturing company was based in Harvey, Illinois, and its vehicles were sold under the brand OS Resp.
It was established in 1914 and was renamed Schoeneck Company after a year, which only lasted until about 1917.
#16: Ozaltin
Located in Adana, Turkey, the company is formally known as Özmaktaş-ÖzaltınMakinaOtomotiv was founded in 2000 and specializes in assembling cars and vehicles using car kits.
It originally aimed to produce exotic cars, which it tried to do later in its lifetime.
#17: Obus
This brand of vehicle is French and translates to cannon shell. It was a miniature automobile manufactured from 1907 to 1908, only one small year, and was produced by A.
Souriau, who came from Montoire. The vehicles did not hit the mark, so the company suffered major losses.
#18: Owen Magnetic
This pioneering brand of luxury hybrid electric cars was founded in 1915 in New York.
The company's headquarters shifted around America before the production of the car eventually stopped in 1922, and the company fell off the map.
#19: Obvio!
Headquartered in Brazil, this Brazilian automobile company was prominent for creating microcars and producing many famous vehicles.
The company would cease production of all vehicles after the death of the vehicle designer, who was considered the best in Brazil.
#20: Overholt
This American automobile company was founded in 1908 and was active for six years.
The company had a good future ahead of it, but due to a fire in its factory, it could not recover and lost everything.
#21: Oettinger
Better known as Oettinger Sportsystems GmbH, this German company initially started with the tuning of various famous car brands such as Audi and was founded in 1946.
It has had major experience and optical and mechanical tuning since 1983 and is headquartered in Friedrichsdorf.
#22: Oakland
The Oakland Motor Car Company was founded in 1907 and, despite the name, had its headquarters in Pontiac, Michigan, United States.
It was purchased by General motors in 1909 and produced vehicles until 1931, when the brand was dropped.
#23: Olsbergs MSE
Founded in 2009, this company was formed by Oslberg, a hydraulics company, joining forces with Andreas Eriksson's MSE, who used their newfound partnership to develop the Ford Fiesta and various other cars and models.
#24: Orix
Established as a Spanish car brand, Orix was founded by Don Juan Ramirez from Barcelona, who started making vehicles in 1952 but only ever made a few units before halting production in 1954, only two years later.
#25: Omnia
Initially based in Stompwijk, Houwing & Co started production of its vehicles in 1907 and moved to Voorburg, where the company's name would become NV Omnia Motoren, more popularly known as Omnia.
It only lasted for four years until 1911.
#26: OSI
Founded in 1960, Officine StampaggiIndustriali, acronymed to OSA, was initially a short-lived coachbuilding company.
The company made various custom cars based on popular brands throughout this period but never reached their level of popularity.
#27: Orlo
The Jackson Automobile Company, better known as Orlo, was founded in 1903 in Jackson, Michigan, United States, and mainly served the people of the United States.
It was active for 20 years and later went defunct in 1923.
#28: Olympian
This automobile brand was created by the Olympian Motors Company and saw production from 1917 to 1921.
It was mostly built in Michigan, USA, and saw two different models with the same engine, same price, and little to differentiate the two.
#29: Optimal Energy
Founded in 2005, the company was created by four partners who all had the same goal: the development and production of electric cars.
The company received support from South African DST, but in 2012, it lost its investors, who decided to close the company.
#30: Otosan
Better known as Ford Otomotiv Sanayi A.Ş, this car manufacturing company was based in Gölcük, Turkey, and was founded in 1959, equally owned by the Ford Motor Company and Koc Holding.
It is active and has produced various commercial trucks and light vehicles.
#31: Orpington
Owned by Smith & Milroy Ltd, this British automobile company was founded in 1920 and saw work until 1924.
It could only produce one model in this time frame, and later, the brand completely disappeared from the market.
#32: Orca Engineering
Based in Ebenholz, Vaduz, Liechtenstein, this sports car company was founded in 2003 and is most prominently known for the Orca 113 Platform, which has three variants.
The platform died out in 2007.
#33: OM
This was an Italian car and truck manufacturing company that had its headquarters in Milan, Italy.
Its full name is Officine Meccaniche, and it was founded in 1899, staying active until the year 1975, when it would be absorbed into IVECO.
#34: Orion MK II
This is the 1986 version of the Ford Orion, which was being produced for only four years till 1990.
It featured various improvements and a facelift on the original Ford Orion, making it a much better vehicle.
#35: Omega
A brand of vehicles that fall under the company of Opel, this executive car was in production from 1986 to 2004, during which it was voted the European Car of the year in 1987, only the second year after it had begun production.
#36: Otro Ford
A Spanish automobile company that manufactured vehicles from the years 1922 to 1924, as you can tell by the name, it was heavily inspired by Ford and added various modifications to the Ford Model T.
#37: Omega Six
Founded in 1922 and having an operational period of only eight years, ending in 1930, this French company created various 6-cylinder vehicles, which is why it got its name, producing about 50 cars a year.
#38: Okey
The Okaye Motor car company was established in 1896 by Perry Okey.
It was based in the United States and manufactured vehicles till 1907, after which the company stopped production.
#39: Oltcit
This company was a joint venture between the Romanian government and Citroen in which the government would own 64% of the company while the rest by Citroen.
It was founded in 1976 and would go defunct in 1991.
#40: Ogle Design
Founded in 1954 by David Odge, this British design consultancy company has produced and worked on various different household products before making the shift to the automobile industry and later being sold to Ogle Noor after the death of the former owner.
#41: Ohio Falls
Despite what the name suggests, this American car manufacturer was founded in 1913 and was based in New Albany, Indiana, in the United States.
It was active for only one year before being liquidated in 1914
#42: Omicron
This brand is fully known as Lancia Omicron but is better known as just Omicron.
It was a chassis type that was designed to fit different body types of buses and was mainly produced in the 1930s.
#43: Opel
Fully known as Opel Automobile GmbH, the company isaGerman automobile manufacturer and is a subsidiary of the company Stellantis.
It was founded in 1862, over 169 years ago, and has mostly served the people of Europe.
#44: Overland
The Overland Automobile Company was one ofthe first American automobile manufacturers of the 20th century and was founded in 1903.
After only 23 years of producing vehicles, it would go defunct in 1926.
#45: Omar
Initially called Browniekar, the company would rename itself Omar Motor Car Company as it made the shift from creating cyclecars to motor cars.
It was active for three years, from 1908 to 1911, and was based in Newyork.
#46: Ohmiya
Ohmiya is a Japanese car manufacturing company that was not able to get a lot of attention when trying to get into the automobile industry.
As a result, little is known about the company and its current status.
#47: Osterreichische Austro-Fiat
Better known as the Abbreviation OAF, this company would later be renamed Österreichische Automobil-Fabrik and was founded in 1907.
It is a car and truck manufacturing company from Foridsdorf, Austria, and has made various commercial trucks.
#48: Otto
A fairly new company that was established six years ago in 2016, Ottomotto LLC primarily focused on retrofitting semi-trucks, but priorities would later shift, and the company went defunct in favor of a self-driving car project.
#49: Oxford
Founded in the United Kingdom, the company created a series of motor cars and models which were produced by Morris under the name of Morris Oxford, which would be remembered as the Brand Oxford.
#50: Otomo
Built by Hayataya Toyokawa from the years 1924 to 1927, this Japanese automobile manufacturer was founded much earlier than 1924 but only started making cars then.
The Company was joined by the Gorham Automobile Company, which would later become a part of Nissan.
#51: Oka
This Russian brand was active for a period of 20 years and is the product of a series of companies that helped make multiple different car models under the brand's name.
The brand was active from 1988 to 2008.
#52: Ogren
Having only a small operational period of 8 years from the year 1915 to 1923, the Ogren Motor Company is an American company that had its headquarters in Chicago and then later moved to Milwaukee, Wisconsin.
#53: Oyak-Renault
This Turkish manufacturer of cars and automobiles was established in 1969 and had its headquarters in Bursa, Turkey.
The company sold its products worldwide and has been active for more than 53 years to this very day.
#54: Orient
The Waltham Manufacturing Company sold under the brand name Orient and was founded in 1893.
It was an American Company that was based in Waltham, Massachusetts, and went defunct in the year 1910.
#55: Oldsmobile
This American automobile brand was formerly known as Olds Motor Vehicle Company and was founded in 1897 by Ransom E. Olds.
It soon joined General Motors as a subdivision and peaked in the late 80s after which it declined soon went defunct in 2004.
#56: Otokar
Founded in 1963, this public company has a full name known as OtokarOtomotivveSavunma Sanayi A.Ş. and is a Turkish brand that has its headquarters in Sakarya, Turkey.
It produces buses and military vehicles.
Frequently Asked Questions
Q1. What Sports Cars Start With O?
Sports cars are the most sought-after vehicles by anyone who has ever driven a car.
It is usually a dream that most people give up on, and only a few people end up achieving, but it is definitely worth trying to get a sports car, if not for the performance and speed, then for the bragging rights alone.
Here are a few really cool and incredibly famous sports cars:
Omologata – Ferrari
One – Mercedes AMG
One – Koenigsegg
One 77 – Aston Martin
Owl – Aspark
Orochi – Mitsuoka
Q2. What Luxury Cars Start With O?
Known for their many positive qualities, luxury cars are those vehicles that provide an unparalleled experience of comfort, quality, equipment, and performance when compared to regular cars.
These cars are usually much larger vehicles and come in various different forms, such as Compact Luxury vehicles or traditional SUVs and hatchback designs.
While I have mentioned a lot of brands of cars in this article, there are very few luxury vehicles that I could find that start with O.
Here are the ones that I found:
Opel Regent – Opel
Oldsmobile Antares – Oldsmobile
Opel Insignia – Opel
Q3. What JDM Cars Start With O?
The Japenese Domestic Market is home to a variety of different brands and is overall much different from the marketplaces in other countries.
The list of brands being sold domestically includes the likes of Mazda, Honda & Toyota, all manufacturing giants in the industry, and creators of various amazing vehicles.
Keeping this in mind, you would think there would be a lot of cars that start with the letter O, but this is not really the case, as you can see via the list below:
Odyssey (Asia) – Honda
Outlander – Mitsubishi
Orochi – Mitsuoka
Q4. What Car Parts Start With O?
The average car is made up of so many parts and components that it is quite difficult to remember all of them.
This, however, does not mean that they are not worth remembering, as each and every part of your vehicle, no matter how big or small, is vital in making sure that it runs smoothly.
This is why you should know all the integral parts of your vehicle and why I will state the car parts that start with O:
Odometer
Oil Filter
Oil Pump
Oil Pressure Gauge
Conclusion
There are not that many brands of cars that start with O.
However, this only means that they are much harder to talk about and much rarer to see, which is why you should definitely read articles like this here.
Not only did I highlight various obscure brands that you probably did not know about, but I also provided you with the basic information needed to understand what the brand was all about and assess whether the cars it has produced or not are worth purchasing when compared to other brands of similar vehicles and similar nature.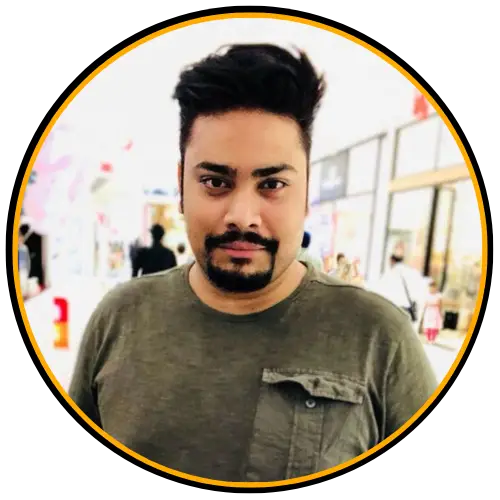 I am Tahir Azam, and I have been writing amazing articles for TaxiHack for as long as I can remember. I know everything that is to know when it comes to automobiles and is always on top of industry news and developments. While I am not an expert by any means, I pride myself on knowing the ins and outs of many different problems and, of course, their solutions. The articles on our website are some of the best and well-researched content that you will find, and I spend countless hours making sure this remains to be true. This is why I ask you to take your time out and read some of my articles, especially if you find a topic that resonates with you or is something you are looking into. This way, you will find the perfect mix of information and tips on your desired topic. Learn more about Tahir.