When thinking of cars that start with S, your mind should automatically think of the big brands that are well-established such as Subaru, Suzuki, and Shelby but these brands are just a drop in the water when it comes to vehicles and brands that start with S.
Many brands just do not stay relevant or reach the heights or brands soar to which is why I will be listing just a fraction of these brands below:
S.S
Shamrock
Sizaire-Naudin
Suzusho
Singer Vehicle Design
Squire
Samlson
SMS
Superformance
Spectre
SG Automotive Group
Steeda
SLP
Spiess
Saxon
SCG
Setra
Sun-Red
San Storm
Sareni
Scott
Steenstra
Sbarro
Seat
Saab
Speedart Motorsports
Subaru
Santa Matilde
SAIC Motor Corporation
Sainte Claire
SSC
Scania
Sensor
Strathcarron
Scarab
Suzuki
Soleil
Shelby
SsandYong Motor
Scion
Stanguellini
Spada
Serenissima
Spice
Stutz
SAAC
Smart
Scripps Booth
Startech
Scavas
SDR Sportscars
Sparks-Thorne
Specter
Saturn
Siata
Stoddard-Dayton
Stealth
So-Cal
Studie
Stola
Savage
STaSIS
Strosek
Simca
SAIPA
Skunk2
Saker
Scorpion
Skoda
Saleen
Sauber Mercedes
Spyker
Simplex
Scuderia
Sunbeam
Shaanxi Automobile Group
Seoudi Group
Steinmetz
I will be talking about these brands and various cars and models, which start with the letter S, so make sure you stick around and read the whole article.
Full List – What Cars Start With The Letter "S"?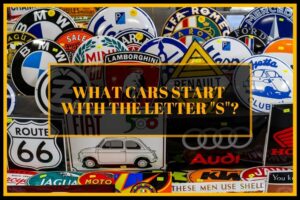 Many vehicles and brands start with the letter S, so let's get straight into them without wasting any more time.
#1: S.S
S.S Cars was a British saloon car manufacturing brand that produced the SS 1 from 1934 to 1936, which was an attractive car.
#2: Shamrock
Developed in the 50s, Shamrock is an Irish car created in Ireland and was a premium vehicle with an open roof and mediocre engine.
#3: Sizaire-Naudin
This French vehicle manufacturer was active between 1903 to 1921 and produced voiturette-style vehicles, which the company would be known for.
#4: Suzusho
This is a Japanese kit car creator that is most famous for the reveal of the Surpasse V, which was revealed to the world in 2009 at the Toyota Motor Show.
#5: Singer Vehicle Design
Famous for rebuilding Porsches, this American Company was founded by Rob Dickinson and is notable for producing a reimagined Porsche 911.
#6: Squire
Established in 1934 by Adrian Squire, this British car manufacturer started with the production of the Squire 1500, which lasted for four years of production.
#7: Samlson
This French engineering company made a name for itself by creating and producing various cars and vehicles in the early 20th century and made a lot of race cars in the 20s.
#8: SMS
SMS Supercars became famous for creating ultra-performance vehicles and technical performance parts. It was established in 2008 and is an American brand.
#9: Superformance
This is another American automobile manufacturing company established in 1996 and was founded by Jim Price. It currently produces Ford GT40 replicas.
#10: Spectre
Known for creating the Spectre R42, which had four years of production between 1994 to 1998, it was a British boutique vehicle manufacturing company.
#11: SG Automotive Group
Established in the 80s, it is a Chinese car maker that currently produces a variety of different pickup trucks, crossovers, and more and replicas of prominent brands.
#12: Steeda
Designers, developers, and engineers of high-performance parts for Ford, this American aftermarket manufacturer is known for its close work with Ford.
#13: SLP
Street Legal Performance, or SLP for short, is an American component manufacturing company that creates high-quality and performance aftermarket products for American muscle cars.
#14: Spiess
Known for their work on the 1992 Spiess C522, this German motor car engine tuning company was based in Ditzingen, Baden Württemberg, Germany.
#15: Saxon
Saxon Motor Car Co is an American vehicle brand active between the 1910s to the 1920s and produced high-performance cars with 4 & 6 cylinder motors.
#16: SCG
Fully known as Scuderia Cameron Glickenhaus, SCG is an American boutique car creator who has made various exotic racing cars and road cars over the years.
#17: Setra
Currently owned by Mercedes, Setra is a bus production company that hails from Germany and is known for creating various tourist buses.
#18: Sun-Red
Sunred Engineering is an auto racing team and constructor of vehicles that is Spanish based. They have competed in the World Touring Car Championship.
#19: San Storm
The San Storm was a small model of a roadster produced in India until it eventually stopped production in 2013. It was fairly popular and got exported as well.
#20: Sareni
Sareni United is a vehicle constructor that Reiter Engineering owns. It is a German race car manufacturer and focuses on making race cars.
#21: Scott
Scott Sociable was an English vehicle first created in 1921 and was produced for four years before its production ended in 1925.
#22: Steenstra
Established by Cornelis Steenstra, this automotive design company is famous for its development and design of the Steenstra Styletto, unveiled in 2010.
#23: Sbarro
Founded by Franco Sbarro, this Swiss high-performance sports car manufacturer was created in 1971 and has manufactured various low volume but high-performance sports cars.
#24: Seat
Founded in the 1950s, the seat is a Spanish car manufacturer that has sold more than 16 million vehicles under its brand and is a major car developer in Spain.
#25: Saab
Saab was a Swedish car maker that originated in 1945. They launched their first vehicle in 1949, and it was known for its safety and innovation.
#26: Speedart Motorsports
Based in Miami, Florida, this American tuning and boutique shop specializes in modifying and tuning a plethora of high-profile brands.
#27: Subaru
Subaru is a prominent automobile manufacturing company that is one of the largest vehicle producers in the world. It is most notable for its exclusive boxer engine.
#28: Santa Matilde
The Santa Matilde is a Brazilian roadster that had a lot of different variations and had a total of 5 generations until 1997.
#29: SAIC Motor Corporation
One of the biggest modern car producers in the country, this Chinese car brand is the current incarnation of what was a long-running streak of Chinese car makers from the 50s.
#30: Sainte Claire
Established in the 1920s, this brand of American cars was founded by a high-ranking employee at Ford who made his own company, but unfortunately, it did not do well financially.
#31: SSC
Founded by Jerod Shelby, SS or Shelby Super Cars was an American vehicle manufacturer established in 1998. It is known for creating various hypercars.
#32: Scania
This Swedish brand is one of the biggest automotive brands in the country and is a prominent creator of buses and large trucks which are very durable.
#33: Sensor
Sensor Racing was established by Ulf Bolumlid and was a small Swedish engineering company that only managed to create one model, which was available in 2 different versions.
#34: Strathcarron
Operating from the year 1998 to 2001, Strathcarron Sportscars was a British manufacturer that, during its lifetime, put out only models for its consumers.
#35: Scarab
Creator of an extremely famous vehicle in the 1950s, Scarab was an American sports car manufacturer created by a small group of talented people.
#36: Suzuki
Suzuki is a prominent brand in the automobile Industry. A Japanese multinational car manufacturer is one of the biggest car manufacturers on the planet.
#37: Soleil
Based in Milan, Italy, this Italian manufacturer is a prominent figure in creating luxury sports vehicles and is currently still doing the same.
#38: Shelby
Founded by Carroll Shelby, This American can creating company was founded in1962 and specialized in creating modified vehicles and high-performance parts and components.
#39: SsandYong Motor
This is a major car manufacturing company that operates in South Korea. Currently, they are the proud manufacturers of Utility vehicles and crossovers.
#40: Scion
This is a brand of compact vehicles that falls under the ownership of Toyota. It could not find much success in the market, which is why it stopped production in 2016.
#41: Stanguellini
Founded by Vittorio Stanguellini, this Italian car maker was based in Modena and is the creator of various small sports cars. It was most active between 1946 to 1960.
#42: Spada
Spada Vetture Sport is an Italian Sports car manufacturing company based in Turin, Italy. The company has generated a lot of fame via its convertible model.
#43: Serenissima
ScuderiaSerenissima was a prominent racing team that operated in the 1960s. The team participated in the Formula One World Championship and modified Ferrari cars.
#44: Spice
Founded by Gordon Spice and Derek Sprice, Spice Engineering was a British racing team that raced in the early 1980s before becoming a successful sports car manufacturer in 1986.
#45: Stutz
The Stutsz Motor Company was an American vehicle manufacturer that created high-quality luxury vehicles. It was based in Indianapolis, Indiana, and was active from 1911 to 1935.
#46: SAAC
Established in 1975, the Shelby American Automobile Club originally catered to Shelby vehicles but expanded its reach to various other brands.
#47: Smart
Smart is a division of Daimler AG and is a German vehicle brand based in Böblingen, Germany. It is a prominent creator of micro and subcompact cars.
#48: Scripps Booth
Active for ten years between 1910 to 1920, this American car maker was based in Detroit and created four distinct models, all of which were touring cars.
#49: Startech
This is a Dutch automotive company that mainly focuses on tuning luxury brands such as Aston Martin and Dodge. They upgraded these cars with their manufactured parts.
#50: Scavas
Project of V. Scavas who was a Greek Engineer who designed various sports cars from the 1970s to the 1990s and created various concept cars which would never take off.
#51: SDR Sportscars
Known for producing only one model, the SDR Sportscar V-Storm, this British car manufacturer only managed to make this vehicle before going defunct.
#52: Sparks-Thorne
Formed by Art Sparks who was a world-renowned race car creator, and race car driver Joel Throne, Sparks-Thorne was created and manufactured a car that raced in the Indianapolis 500.
#53: Specter
Specializing in race car engines and enhancements, Specter Werkes Sports is an American car fabricator who has created multiple prototype cars and modified vehicles.
#54: Saturn
The Saturn Corporation, better known as Saturn LLC, was an American vehicle manufacturer. It was a subsidiary of General Motors and was active from 1985 to 2010.
#55: Siata
Created in 1926, this Italian car tuning shop and manufacturer was established by a race car driver, Giorgio Ambrosini, and began producing sports cars after world war 2.
#56: Stoddard-Dayton
Manufactured by the Dayton Motor Car Company, Stoddard-Dayton was a brand of quality cars that were produced between 1905 and 1913 and included cars like coupes and limousines.
#57: Stealth
Established in 1999, this British vehicle manufacturing company is known for producing famous vehicles such as the 2000 Stealth B6, which is a street-legal racing car.
#58: So-Cal
So-Cal is an aftermarket performance parts creator that specializes in the manufacturing of parts that were used to restore classic cars as well as manufacturing hot rods.
#59: Studie
Specializing in the tuning of BMW vehicles, this tuning company was originally a BMW parts dealer but went on to develop and tune BMW cars.
#60: Stola
Founded in 1919 and known for its concept cars and distinct styling, Stola is an Italian car manufacturer that has been acquired bet several firms over the years.
#61: Savage
Savage Rivale is a manufacturer of various supercars as well as yachts. It is a Dutch manufacturer and is prominently known for creating the Roadyacht GTS.
#62: STaSIS
STaSIS Engineering is an American brand that is known for the production of aftermarket performance parts and has done a lot of engineering and development for Audi.
#63: Strosek
Established in 1971 by Vittorio Strosek, this German car tuning company specialized in tuning Porsche vehicles and later on expanded to other vehicles over the years.
#64: Simca
Founded by Henri ThéodorePigozzi, this French car manufacturing company was created in 1934 and lasted till about 1978 before it was acquired by Chrysler.
#65: SAIPA
This is a large Iranian car maker which has been operating since the 1960s but, throughout all this time, has only created a few vehicles made for the Iranian people.
#66: Skunk2
Skunk2 Racing was established in 1994 and is based in Northern California in the United States. It is an aftermarket parts manufacturer which is known for its high performance.
#67: Saker
Founded in 2000, this Sports car manufacturer is Dutch and focused on developing and producing affordable sports cars for the people.
#68: Scorpion
Based in Miami, Scorpion Motorsports is a car design firm that has been offering 3-wheeled sports cars to its customers and has produced various famous vehicles.
#69: Skoda
Formed in the Czech Republic, Skoda is a major European car manufacturer and has a lot of varied cars under its brand, which ranges from SUVs to compact cars and crossovers.
#70: Saleen
Known for producing sports cars and racing vehicles, SaleenAutomotive is an American car manufacturer which has also worked on modifying Ford cars.
#71: Sauber Mercedes
Known for its partnership with Mercedes, which was formed in 1989, Sauber Mercedes is a Swiss motorsports engineering brand that has developed a lot of cars with Mercedes.
#72: Spyker
Created in 1999, the Spyker brand is a Dutch sports car brand that was able to produce a lot of sports cars with different variations but went bankrupt in 2014.
#73: Simplex
The Simplex Motor Car Company was based in Indiana and is an American car manufacturing company that is famous for producing a luxury car; the Simplex 50 hp.
#74: Scuderia
Established in 1964 by a prominent vehicle engineer, Scuderia was an Italian car manufacturer that produced a small number of developed sports cars.
#75: Sunbeam
With an operational period between 1905 to 1967, the Sunbeam Motor Car Company was a British car manufacturer that peaked in the 1920s and developed powerful vehicles.
#76: Shaanxi Automobile Group
Founded in the 60s, this Chinese Manufacturer is prominent for building various trucks and buses, which had many different variations, from transit buses to mid-sized trucks.
#77: Seoudi Group
Consisting of several cars assembly plants which are located in Egypt, this company is business is known for developing cars made by other brands and selling them to the locals.
#78: Steinmetz
Steinmetz Opel-Tuning is, as per the name, a tuning company that mostly specializes in Opel cars. It is based in Aachen, Germany.
Frequently Asked Questions
Q1. What Expensive Cars Start With S?
You cannot judge whether a car is good or not until you get hands-on experience. Or unless you update to date on various reviews and the opinions of the community.
Usually you can expect good performance and qualities from vehicles that are expensive, especially when compared to cheap ones as you are not only paying for higher performance but better quality as well.
I will list a few expensive cars starting with letter S:
SP38 – Deborah
Speed 8 – Bentley
Stealth – Dodge
Stinger – KIA
Striker – Sylva
Supra – Toyota
Q2. What Old Cars Start With S?
The new cars and vehicles that are being manufactured today are full of advanced features and technology which are difficult to operate and understand.
To many people, these pieces of technology are just not worth it as they will probably never be used by them.
Which is why they would much rather having an older, classic vehicle that both suits their needs and fills them with nostalgia.
Here are a few old cars that start with the letter S:
Sinclair C5 – Sinclair
Spring – Siata
South Bend Surrey
Sunbeam Tiger MKII – Sunbeam
Q3. What Sports Cars Start With S?
Sports cars are high-performance vehicles that every car enthusiast yearns to ride in.
Along with being super fast and durable, these vehicles are known to be the most powerful when it comes to raw power and speed.
Which is what a lot of people desire and one of the many ways you can judge a car and see whether it is good or not.
Here are a few sports cars that start with the letter S:
Sky – Saturn
SLK – Mercedes Benz
Skyline GTR – Nissan
Silhouette – Lamborghini
Spano – GTA
Speedster – Opel
Q4. What Chevy Cars Start With S?
Chevrolet is a very well-known brand that is owned by General Motors and has earned a lot of reputation in the time since it was established, becoming an all-purpose brand that produces vehicles of all nature.
Prominently known for its lineups like the Corvette or Camaro, this brand also has a variety of different SUVs and Sedans, which are quite popular.
Here I will list the cars made by Chevrolet that start with S:
Spark – Hatchback
Sail – Sedan
Silverado – Pickup
S10 Max – Pickup
Subruban – SUV
Q5. What Muscle Cars Start With S?
Muscle cars are 2-door coupes that are sports vehicles containing powerful engines and made to pump out high performance.
The term was capitalized on by General Motors, which claims to have created the first international muscle car.
Since the car type has become very popular and developed a strong fan base that loves all manner of muscle cars for their great performance and strong build, here I will list down some muscle cars:
Shelby Mustang GT – Ford
Super Bee – Dodge
SuperBird – Plymouth
Skylark – Buick
Q6. What Toyota Cars Start With S?
Toyota is another popular brand that is known throughout the world for its reliability and production of great, durable vehicles.
While mostly created and manufactured under the Toyota Motor Corporation, many models that fall under the Toyota brand have also been manufactured by outside companies and include all sorts of body types and vehicles.
Regardless of this, they are still Toyota vehicles, and I will be talking about the models which start with the letter S:
Sequoia – Sports Utility Vehicle
Sienta – Mini Van
Supra – Sports Car
Sora – Heavy Commercial Vehicle
Conclusion
In an industry that is home to thousands of different brands, and while not all of them are equally as successful, they all try their best to get the limelight, stay relevant and produce a healthy amount of cars for their consumers.
In this myriad of vehicles and cars, there are many brands and cars that start with S, and while most of them do not reach the height of others, they still manage to leave their mark on history.
While brands like Suzuki and Subaru are prominent brands that come to mind, hopefully, you will now remember a few more brands and vehicles which start with the same letter.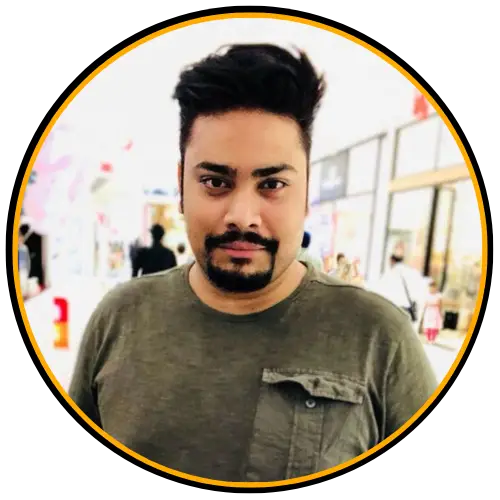 I am Tahir Azam, and I have been writing amazing articles for TaxiHack for as long as I can remember. I know everything that is to know when it comes to automobiles and is always on top of industry news and developments. While I am not an expert by any means, I pride myself on knowing the ins and outs of many different problems and, of course, their solutions. The articles on our website are some of the best and well-researched content that you will find, and I spend countless hours making sure this remains to be true. This is why I ask you to take your time out and read some of my articles, especially if you find a topic that resonates with you or is something you are looking into. This way, you will find the perfect mix of information and tips on your desired topic. Learn more about Tahir.