While many prominent brands are known for creating and releasing dozens of lineups and various models or for manufacturing sports cars and luxury vehicles, there are many brands that are only able to create one or two models before falling into irrelevancy or even dissolving entirely.
Here is a list of various prominent cars that start with A which includes all manner of brands, cars, and companies.
Abarth
Acura
AC Cars
AC Propulsion
Acadian
Alfa Romeo
Audi
AMG
AAC
Abadal
Aero
Aeon
Aberdonia
Aston Martin
Aero Mobile
Adler
ABC
AAD
Adam (Motors)
Agrale
Albion
Alesbury
Ales
Alldays
Ajs
Alfgang
Alan-Mann
Alatac
Alma
Allard
Ajax
Alba
Aixam Mega
Al Araba
AIL
Alpine
Alta
Alvis
Alpina
Ateliers Germain
Alpha Sports
Ambssador
Almac
Alternative Cars
Amherst
Anadol
Amuza
Anteros Coachworks
AMC
Apal
Anasagasti
Anziel Nova
American Underslung
Andino
Amphicar
Ansaldo
American
Andre
Amilcar
Apperson
Arab American Vehicles
Arco
Arash
Arishta
Aprilla
Ariel
Argyll
Armstrong Siddeley
Arab
Appolo
Artega
Asahi
Arnolt
Aspa
Arola
Aster
ASA
ASC
Arrinera
Aspark Owl
Arden
Asma
Arrol Johnson
Astra
Ascari Cars
Aro
Auburn
ATS
Aurica Motors
Attica
Autech
Atton Impulse
Australian Motor Industries
Asuna
Austin
Aurus
Authi
Auverland
AutokinitoviomihaniaEllados
Avanti
Autobleu
AWZ
Automeccanica
Autovia
Auto Union
AZLK
Autocars Co
ARK
Arcfox
Autobianchi
AvtoVaz
ABT
Avia
Australian Six
These are just some of the cars and brands I was able to find when researching for this article.
Full List – What Cars Start With The Letter "A"?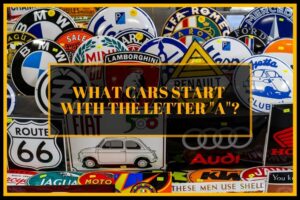 Now that I have established just a fraction of the brands which start with A, here are some tidbits of information on the brands that will help you get to know them.
#1: Abarth
Founded in 1949, the brand is a deep-rooted subsidiary of Fiat and is instantly recognizable with its yellow and red scorpion logo.
#2: Acura
A subsidiary of Honda and created in 1986, this Japanese brand is well known for its high-class SUVs and sports cars.
#3: AC Cars
Formed in 1901, this brand is most popular for its creation of the AC Cobra, which is an iconic global sports car.
#4: AC Propulsion
This American manufacturer is known for making electric cars and has been doing so since the early 90s
#5: Acadian
A brand under General Motors, this brand was created specifically to capture the Canadian market in the middle of the 60s
#6: Alfa Romeo
This Italian Luxury Brand is a giant in the industry and is known for making high-class, luxury, and prominent sports cars.
#7: Audi
This is probably the most well-known brand that starts with the letter A and is a versatile manufacturer making all kinds of vehicles.
#8: AMG
This is a company owned by Mercedes and takes their already created formula and makes the cars faster and stronger.
#9: AAC
Auto Avio Construzioni is a brand that surfaced in 1939 and would retain its name before changing it to Ferrari.
#10: Abadal
Preferred by rich Europeans, this Spanish car brand lasted for ten years before falling out of favor with its audience.
#11: Aero
This Czechoslovak brand was inspired by French automobiles and produced airplanes as well. It ceased existence in 1947.
#12: Aeon
This British manufacturer is known for its high-performance vehicles, most notably the GT3 Kit car, Hailing from southern England.
#13: Aberdonia
An older British Brand, this one manufactured luxury vehicles and released them several different variations.
#14: Aston Martin
Another British Luxury brand, most vehicles this brand produces are race cars which are some of the best in the industry.
#15: Aero Mobile
Ultra-high-end vehicles which run so smooth you think you're flying. What more could you ask from a brand?
#16: Adler
While this brand primarily makes bikes, it has made prominent cars that stand out due to German Engineering.
#17: ABC
This English brand made parts for airplanes but transitioned to vehicle manufacturing before entering obscurity.
#18: AAD
Only active from 1995 to 2010, this South African brand sold to the locals and only had a few models
#19: Adam
Adam Motors is a Pakistani brand and is a prominent passenger car maker which exports mostly to Asian countries.
#20: Agrale
This Brazilian manufacturer is well known for its agricultural vehicles and trucks and has been making them since 1962.
#21: Albion
Yet another British brand, this one made busses and lorries and was then later absorbed into another brand.
#22: Alesbury
Founded in the Irish country of Offaly, development started in 1097 and lasted for a year before being abandoned.
#23: Ales
Developed by the Japanese, this brand offered high-performance prototype cars but was unable to deliver and failed.
#24: Alldays
This English brand operated for 20 years from 1898 and is responsible for creating various busses and motorcycles.
#25: Ajs
This brand is more related to motorcycles but has manufactured several successful vehicles in its later years.
#26: Alfgang
This Danish Brand was rising in the market, but the war broke out, and the brand halted its production before being discontinued.
#27: Alan Mann
Named after the head of a British racing team, this brand is known for modifying various cars, including the Ford GT40.
#28: Alatac
Developed in Belgium, this brand was also discontinued due to war, but it was able to create the first Belgian luxury vehicle.
#29: Alma
This French Brand has a basic design and utilizes a 6-cylinder engine. It was produced in 1926 and continued for three years.
#30: Allard
This brand was responsible for creating various high-performance vehicles and sports cars between 1946 to 1958.
#31: Ajax
This American brand was highly regarded for its vehicles which displayed performance and power but had little success.
#32: Alba
This Portuguese brand only lasted for about a decade but created vehicles which one local competition from 1950 to 1960.
#33: Aixam Mega
Founded in 1983, this French manufacturer made various vans and trucks and is now part of the Polaris brand.
#34: Al Araba
This Saudi Arabian brand had success in creating its models and modifying cars from other brands.
#35: AIL
Automotive Industries Limited is an Israeli brand and has been an active manufacturer since its creation in 1965.
#36: Alpine
This well-known French Brand is prominent for its various sports cars and compact vehicles and would be bought by another brand.
#37: Alta
This brand had a short life of only two years, starting from 1950, making cars that rode on high-level tracks and courses.
#38: Alvis
Mainly operating from 1919 to 1967, this British brand is responsible for making passenger and racing cars.
#39: Alpina
A Bavarian brand, it mostly modifies BMWs and gives them a substantial performance boost, working closely with the company.
#40: Ateliers Germain
Another Belgium brand, this manufacturer, did not make any of its vehicles but did so for other prominent brands.
#41: Alpha Sports
Beginning production in 1963, this Australian brand based its initial vehicles off of British Locus cars before becoming original.
#42: Ambssador
Developed by Hindustan Motors, the brand has been discontinued since 2014, but its vehicles are common throughout the UK.
#43: Almac
This brand originated from New Zealand and is known for its kit supercars and other Mazda & Ford parts products.
#44: Alternative Cars
Another New Zealand brand based its vehicles on older cars which were prominent from the 1930s to the 1950s.
#45: Amherst
This brand is responsible for producing one of the first-ever Canadian cars and had a vehicle that could convert to a truck.
#46: Anadol
This Turkish brand is very popular and is highly regarded by the locals, being one of the bigger brands of the country.
#47: Amuza
Active only from 1996 to 2003, this Australian brand created high-performance limousines with several variations.
#48: Anteros Coachworks
This American brand took a Corvette C6 and gave it a supercharged engine. It saw success in 2005 and onwards.
#49: AMC
American Motors Company existed for about 34 years and made a myriad of different vehicle types before going out of commission.
#50: Apal
This Belgian brand started in 1961 before moving to Germany 27 years later but stayed the same in its philosophy.
#51: Anasagasti
This is an Argentine brand that was famous from its inception in 1912 but only for two years before being discontinued.
#52: Anziel Nova
Yet another New Zealand brand created prototype cars but could start a lineup and ended up handing off their concepts.
#53: American Underslung
AMC's flagman was active from 1900 to 1910 and made high-class vehicles that were very expensive.
#54: Andino
This brand was based in Argentina and designed a lot of sports coupe from 1967 before halting production in 1978.
#55: Amphicar
This German brand sought to create a car that could both drive on water and land & succeeded in doing so.
#56: Ansaldo
Known for going from making passenger cars to military vehicles, this Italian brand was active until 1993 before shutting down.
#57: American
This brand is responsible for creating many different car models until the 1920s, when it only had major success in one model.
#58: Andre
This brand created only a few high-performance vehicles in the early 1930s in England, but the brand didn't go anywhere.
#59: Amilcar
This French Brand lasted for only 18 years, from 1921 until the war started, and made a series of cars with sports variants.
#60: Apperson
An old American brand that was prominent for creating various touring cars, it offered vehicles of high luxury.
#61: Arab American Vehicles
An Egyptian engineering company, it built Jeeps and Humvees for Egypt and would later acquire licenses from Germany & America.
#62: Arco
This is an older name of a company established in the 60s and produced various passenger and sports variation vehicles.
#63: Arash
Established in 1999, this British brand has only produced four models as of 2021, collector's motorsports vehicles.
#64: Arista
This is a French brand that started in 1956 and produced a touring cabriolet which sold a couple of hundred models.
#65: Aprilla
While this Italian brand is more known for making motorcycles and bicycles, it did work on some cars here and there.
#66: Ariel
Well-known for making supercars and motorcycles, this brand was established in 1991 and frequently participates in motorsports.
#67: Argyll
This Scottish brand initially had its run last from 1899 to 1932 but was later revived in the 1970s and has seen moderate success since.
#68: Armstrong Siddeley
Producing military vehicles &aircrafts and luxury coupe cars, this British brand was active from 1919 to 1960.
#69: Arab
This is a British brand that provided high-performance vehicles for a generally approachable price despite the name.
#70: Appolo
Established in 2004, this German brand was previously known as Gumpert and made sports cars for urban terrains.
#71: Artega
This German Sports cars brand was established in 2006 and produced many electric cars, 4 of which are supercars.
#72: Asahi
Responsible for creating a light passenger vehicle, the Japanese brand did not see any success with the car, which only lasted two years.
#73: Arnolt
Based in Chicago, this American brand produced a mere handful of high-class vehicles, which were modified versions of other brands.
#74: Aspa
A Czechoslovakian brand, active from 1924 to 1929 and is known for making three different car models.
#75: Arola
This is a brand of microcars produced from 1975 to 1983 and were both extremely lightweight and compact.
#76: Aster
Being produced for only eight years, this British brand created a vehicle with several variations and had moderate success.
#77: ASA
This Italian brand did not last long and is best known for making a compact passenger vehicle that got the most success.
#78: ASC
American Specialty Cars were more prominent for their roof systems on vehicles. Unfortunately, it shut down in 2017.
#79: Arrinera
Having created a racing vehicle, this Polish car manufacturer has put itself on the map since 2008 and produced various prototypes.
#80: Aspark Owl
Entering the market in 2017, this Japanese brand claims to have produced the fastest electric supercar currently available.
#81: Arden
This British car manufacturer created a vehicle that operated on a 4-cylinder engine that wasn't viable and shut down after four years.
#82: Asma
This car brand did not produce any vehicles but is responsible for various body styles on prominent brands such as Mercedes.
#83: Arrol Johnson
Responsible for creating the first drivable British vehicle, this Scottish brand started in 1895 and ended in 1931.
#84: Astra
Known for making trucks and heavy utility vehicles, the Italian manufacturer was established in 1946 and has been active since.
#85: Ascari Cars
Established in 1994, this British brand produced several sports and racing cars before breaking apart in 2010.
#86: Aro
Auto Romania is, obviously, a Romanian manufacturer which produced several off-roaders and SUVs before dissolving in 2006.
#87: Auburn
Before falling into the great depression, this American brand made several luxury cars between 1900 to 1937.
#88: ATS
Automobil Turismo eSports is another Italian brand on this list that was active between 1962 to 1965 before its revival in 2012.
#89: Aurica Motors
Yet another brand that does not put out vehicles, this firm would rather produce drivetrains for companies such as Tesla.
#90: Attica
Establishing several compact car projects, which ultimately went nowhere, this Greek manufacturer could only make one prominent vehicle.
#91: Autech
This Japanese company was established In 1986 and is known for modifying and upgrading various versions of Nissan vehicles.
#92: Aton Impulse
This Russian Brand is known for creating an amphibious SUV that was very effective on rough terrain and very expensive.
#93: Australian Motor Industries
This major Australian manufacturer was known for assembling British and German vehicles from 1926 to 1987.
#94: Asuna
This brand had a short period from 1992 to 1994 and operated by buying ready-made vehicles and selling them under their brand.
#95: Austin
Tasked with making aircraft parts in WW2, this British firm was more in the market of affordable passenger vehicles.
#96: Aurus
Selling premium brands since 2018, this fairly new Russian brand sold vehicles best suited for officials and businessmen.
#97: Authi
With their main operations in the early 60s to 70s, this Spanish Brand created various copies of different British cars for the locals.
#98: Auverland
This French has mostly made military vehicles since being established in 1980 but has also indulged in making various SUVs.
#99: Autokinitoviomihania Ellados
This hard to pronounce brand is based in Greece and only created a compact car in its 9 years run between 1975 to 1984.
#100: Avanti
Created by DC Design, the Avanti brand is an Indian supercar that was only manufactured from 2012 to 2016.
#101: Autobleu
This French brand is prominently known for manufacturing high-performance vehicles during the 1950s to 1970s.
#102: AWZ
AWZ Zwickau is a compact car brand built in East Germany and was produced for several years before being replaced.
#103: Automeccanica
Another difficult to spell Greek Brand, this one was renowned for its Zebra model and modified versions of Soviet-era vehicles.
#104: Autovia
This British Brand made only a handful of expensive yet premium cars in its short year run from 1935 to 1938
#105: Auto Union
Before transitioning to the popular company Audi, Auto Union existed and had a collection of 4 German carmakers.
#106: AZLK
This Russian car is better known as the Moskvitch and is famous for its line of small sedans, which are quite expensive.
#107: Autocars
This Israeli company made only seven compact car models in its 13 years based its models on successful companies like Ford.
#108: ARK
Developing many successful projects over the years, ARK Performance is an American brand known for its high-performance car parts.
#109: Arcfox
Proud developers of microcars, this Chinese brand was recently created in 2017 and had quite a few models on its roster.
#110: Autobianchi
With an active period of 40 years, this Italian brand could only build around a dozen cars which had a varied amount of success.
#111: AvtoVaz
You can expect a lot of cheap yet massively produced and popular cars from this Russian brand active since 1966.
#112: ABT
Catering mainly to Audi, this Sports line manufacturer is an auto-tuning company and has produced some notable cars.
#113: Avia
During WW2, this Czech company made planes. It makes an assortment of trucks, vans, and utility vehicles.
#114: Australian Six
One of the earlier Australian cars developers, this brand was only active for ten years, from 1915 until its business died out.
Frequently Asked Questions
Q1. What Sports Car Starts With A?
Among the various brands that have been listed above, there have been a plethora of sports cars themselves which start with the letter A.
Agile, fast and great in handling, these cars are top tier and put on a great show on the track.
Made under various well known and luxurious brands, these cars include:
Aceca – AC Cars
Ace – AC Cars
AC Propulsion Tzero – AC Propulsion
A310 – Alpine
Arrow – Apollo
Atom 500 V8 – Ariel
A10 – Ascari
AF8 – Arash
Atlantic – Austin
Avanti – Avanti
Allante – Cadillac
Agera One – Koenigsegg
Q2. What Expensive Cars Start With A?
While money and costs are subjective, various vehicles are, or once were available in the market that, for the average person, is just expensive.
These luxury vehicles are known for their high-quality comfort, dominating performance, and most notably, the brand attached to them, which is usually another reason why the prices are high.
From luxury cars to sports cars, expensive cars which start with A include:
A 40 – Austin
A110 – Alpine
A170 – Mercedes
A8 – Audi
Accord – Honda
Accent – Hyundai
Alfetta Alfa Romeo
Altima – Nissan
AMG GT – Mercedes Benz
Q3. What SUV Starts With A?
A sports utility vehicle is a common sight and comes in many different sizes, from compacts to crossovers to minis.
Whether it be a luxury SUV or something much more family-friendly and cargo-oriented, you can be sure that it will provide you with a very different from any other car.
Here are a few Sports utility vehicles which start with the letter A:
AX7 – Aeolus
Acadia – GMC
Across – Suzuki
Almax – Wuling
Alcazar – Hyundai
Armada – Nissan
Arona – SEAT
Ascent – Subaru
ASX – Mitsubishi
Aviator – Lincoln
Avancier – Honda
Ativa – Perodua
Atlas – Volkswagen
Conclusion
There have been a lot of different brands over the years, and while not all of them may be successful, they have left their marks in history by creating a variety of solid and great performing vehicles.
While the title or starting letter does not affect the car or brand itself, it does help itself be more identifiable and create its own identity.
The brands and cars that start with A are no different; however, this list should make it easier to know which brand you are looking for and give you insight into many other brands.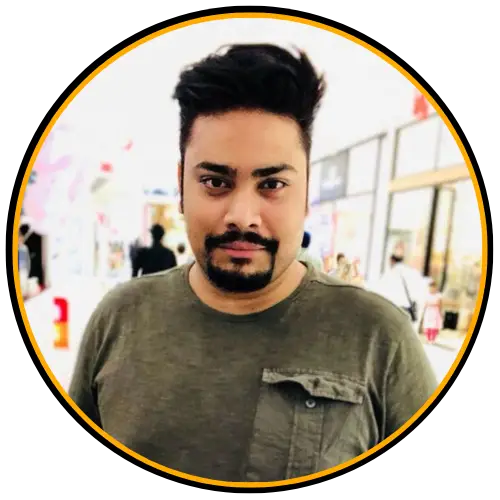 I am Tahir Azam, and I have been writing amazing articles for TaxiHack for as long as I can remember. I know everything that is to know when it comes to automobiles and is always on top of industry news and developments. While I am not an expert by any means, I pride myself on knowing the ins and outs of many different problems and, of course, their solutions. The articles on our website are some of the best and well-researched content that you will find, and I spend countless hours making sure this remains to be true. This is why I ask you to take your time out and read some of my articles, especially if you find a topic that resonates with you or is something you are looking into. This way, you will find the perfect mix of information and tips on your desired topic. Learn more about Tahir.