H is a letter that has a prominent position in the automobile industry as many giants that manufacture and create all sorts of cars and vehicles start their names with the letter H and even have the letter present in their logos which just goes to show the prominence of the letter and its significance in the market.
Keeping in mind all of the big companies and brands, here are all the brands and cars that start with H:
Hawtai
Hulas Motors
Honda
Heron
Hongyan
Howell
HiPhi
Hasport
Higer
HDP
Hommel
Hafei
Hooper
HBH
Hummer
Hispano Argentina
Hudson
Hartge
Hispano-Suiza
Haval
Holland Car PLC
Heynsdyk
Huayang
Hyundai
HKS
Hanomag
Hope Motor Company
Hotchkiss
Hennessey
HTT Plethore
Habib Motors
Hindustan Motors
Hupp Motor Car Company
Highland
Hillman
Hamann
Hofstetter Turbo
Heinkel Kabine
Heinkel
Horch
HSV
Humber
Hansa
Hulme
Healey
HRG
HAL
Hurst
Holden
Huali
Hoermann
Hongqi
Heuliez
Hurtu
Hino
HurtanDesarrollos
Haima
Heinis
Along with talking about them, I will also talk about the various luxury vehicles, sports cars, and vintage cars, so make sure to read the article.
Full List – What Cars Start With The Letter "H"?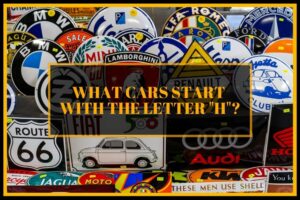 Here I will be discussing all of the brands, cars, and vehicles mentioned above that start with the letter H and provide a brief description of each of them.
#1: Hawtai
Established in 2000, this is a Chinese car manufacturing company with various sports crossovers in its catalogs. It is also prominent for its creation of various small build passenger cars.
#2: Hulas Motors
One of the only commercial car makers in Nepal, Hulas Motors is quite prominent among the locals and promotes itself by putting out good quality Light Commercial Vehicles and Mini Utility Vehicles.
#3: Honda
One of the biggest car manufacturers in the world, this company hailed from Japan and was established in 1946.
The company has put out various family cars but has also produced amazing race cars.
#4: Heron
Created in the early 60s, Heron was a British car company with a business model based on creating bodies for other brands and cars.
They tried to get into the market and make their models but failed.
#5: Hongyan
Hongyan, also known as SAIC Hongyan, is a Chinese headquartered joint venture owned by SAIC as the majority holder.
This brand was established in January of 2003 and focused on creating Heavy trucks.
#6: Howell
Howell Automotive is a tuning company founded back in 1990 and is based in the United States.
Recognized for their efforts, they are one of the world's best tuning companies and are well respected in the car manufacturing community.
#7: HiPhi
Headquartered in Shanghai, this Chinese brand is well-known for creating and developing electric vehicles and launched its first vehicle fairly recently in July of 2019.
It is a sub-brand of Human Horizons Company Ltd.
#8: Hasport
This is an American car manufacturing company specializing in creating various engines and swap kits.
It is also known for creating high-performance parts for popular brands like Honda and Subaru.
#9: Higer
Also known as Higer Bus, Higer is a Chinese bus manufacturing company based in Jiangsu province.
It was established in the near end of 1998 and has since become a leading exporter of various busses.
#10: HPD
Founded in 1993, HPD is short for Honda Performance Development, a Honda brand subsidiary.
HPD exists to handle all the technical functions for all the American programs Honda has and also designs race engines.
#11: Hommel
This French vehicle manufacturer was established in 1990 by Michel Hommel.
The brand is known for creating luxury vehicles such as the Berlinette RS coupe. The company would cease operations in 2003 due to financial problems.
#12: Hafei
Founded in 1950, Hafei is an automobile company with a prominent presence in China as it produces commercial vehicles there.
It started developing the Hafei HF Fantasy car, which was a very unusual concept car.
#13: Hooper
Operating from 1805 to 1959, Hooper Coachbuilders, as the full name suggests, were coach builders and one of the best ones at that in Britain.
They would soon become Hooper Motor Services in 1959 and produce various luxury bodies for cars.
#14: HBH
This company was the product of 3 Danish entrepreneurs that originally manufactured an 1104 hp Hyper car known as the Zenvo ST1.
They are now developing a new super car based on an Aston Martin engine.
#15: Hummer
This is a brand of trucks and SUVs that was initially marketed in 1992 and was solved by AM General.
It was soon discontinued and later purchased by General Motors, who revived the brand but saw no success.
#16: Hispano Argentina
As the name states, this company was created in Argentina and was a car manufacturer which operated between 1925 and 1953.
The company created several passenger vehicles and trucks, and even racing cars.
#17: Hudson
This American car manufacturer was created somewhere in 1909 and lasted for more than 40 years until 1954.
During its operational period, it created various car models that were versatile and durable.
#18: Hartge
One of the biggest tuning companies for the country, Hartge was founded in 1971 and was based in Germany.
It ceased operations in 2019 and was known for modifying British and German cars.
#19: Hispano-Suiza
Before the start of the second world war, this company was well-known for creating luxury vehicles and producing many different models.
It would later transition to the production of engines and aviation components.
#20: Haval
A subdivision of Great Wall Motors, Haval, was created in 2013 and was given the purpose of manufacturing and producing SUVs and other crossovers which were quite expensive but also very comfortable.
#21: Holland Car PLC
This Ethiopian car manufacturer wasoperational until 2013 and would declare its bankruptcy in FY2014.
Before this, however, it was a prominent vehicle manufacturer and made several modifications to Fiat cars.
#22: Heynsdyk
Heynsdyk, also known as HeijnsdijkSportscar Ltd was founded in 2006 by Ronald Heijnsdijk.
The company is located in Eindhoven, Netherlands, and is currently a subsidiary of Normfinish and has produced Porsche esc cars.
#23: Huayang
Introduced to the world in 1987, Huayang is a Chinese brand that has created its identity by manufacturing various vehicles and parts however is most notable for creating vans and minivans.
#24: Hyundai
Another huge company was established in 1967 and has risen to great heights.
Most modern Hyundai cars are SUVs, hybrids, or electric vehicles, but it has also made spectacular racing cars over the years.
#25: HKS
This Japanese car manufacturer was established in 1973 and is an automotive company that mainly designs and produces engines and other accessories, parts, and components.
It has also developed turbochargers and their upgrades.
#26: Hanomag
Based in Hanover, Germany, this company was created way back in 1871 and has manufactured many different things over the years.
These include passenger cars and small-scale trucks and tractors, which showed a lack of proper direction for the company.
#27: Hope Motor Company
You wouldn't expect it from the name, but this was a Japanese car manufacturer active until 1974.
Throughout its running time, it was only able to make one successful car: a 3-wheeler called the HopeStar.
#28: Hotchkiss
A French brand of cars was established in the early 1900s and lasted until the 1950s.
And was part of a company that shared the same name. This brand was mostly about Luxury vehicles and sports cars, which offer great performance and speed.
#29: Hennessey
This is an all-American car manufacturing company that has been in operations since 1991.
Since then, it has built various modified cars of varying brands. It is mostly known for creating top-of-the-line race cars.
#30: HTT Plethora
This was a Canadian concept car presented by the company with a similar name, HTT Automobile.
Appearing in 2007, it started production in 2010 but was not market accessible and soon failed.
#31: Habib Motors
This small Pakistani car manufacturing company is locally known for creating compact passenger cars.
Since it is fairly local and has not seen the international market, nothing can be said about it.
#32: Hindustan Motors
One of the bigger car manufacturers in India, this company has been known for producing cars of other brands, operating under the license of Isuzu and Mitsubishi while also making their cars.
#33: Hupp Motor Car Company
Founded by Bobby Hupp & Charles Hastings, this car company was created in 1909 in Detroit, Michigan, United States.
It lasted till around 1941, during which it put out a lot of different models over the years.
#34: Highland
Present in the market for only three years, from 1894 to 1897, Highland was an Australian car manufacturer and was prominent for their creation of very light motor cars, featuring tricycles models, which, unfortunately, did not lead to much profit.
#35: Hillman
Founded in 1907, this British brand lasted for about 69 years until 1976.
During this long time, it was able to produce various high-performance vehicles, everyday passenger cars, and compact models.
#36: Hamann
Established in 1986, this brand was created and established in Germany by Richard Hamann.
This company had its main focus on upgrading, tuning, and customizing various luxury brands such as BMW, Mercedes, Lamborghini, and Rolls Royce, just to name a few.
#37: Hofstetter Turbo
Designed by the Brazilian Hofstetter Company, the Hofstetter Turbo is a sports car brand produced from the 80s to the 90s.
It only saw a handful of models form being produced before being discontinued.
#38: Heinkel Kabine
This is a brand that was introduced by the company below with the same name, the car, called the Kabine, was produced by the company in the late 50s and was called this as it was nothing more than a cabin on wheels, capable of moving and hence, did not do well.
#39: Heinkel
As did many car manufacturers during the second world war, Heinkel produced aircraft.
After the war ended, the German company shifted to making mini cars which they referred to as bubble cars, and mopeds and scooters, which is a diverse array of vehicles for the company.
#40: Horch
Another German car manufacturer was established in 1904 and would eventually be engulfed by Audi, bringing their long history of the building and producing luxury vehicles.
They had quite a few models in this catalog, and all of them were very comfortable.
#41: HSV
Short for Holden Special Vehicles, HSV is an Australian car manufacturer which has been seeing operations since 1987 and is known for upgrading and modifying various cars into its brand, creating high-performance vehicles.
#42: Humber
Founded at the end of the 19th century, this British car manufacturer was active until 1967.
The brand had built many popular family cars over the years and invested in creating famous military vehicles used for the second world war and bicycles.
#43: Hansa
Creating luxury vehicles and various other passenger cars, this German car producing company was active for 26 years.
It was able to create quite a name for itself. Along with all of this, it also produced some Utility vehicles.
#44: Hulme
This company is based in New Zealand and is primarily a boutique car company.
The company has gotten a prominent role in designing, producing, and developing various sports cars that the company has created, all of which are very high-powered.
#45: Healey
The child company of one Donald Healey, this British company, was active for nearly a decade from 1940 to 1950.
During this short time, it created several models of high-performance vehicles and roadsters, which were great for the time.
#46: HRG
Founded in 1936, this company was made by three friends who all met in England, where the company is based.
It was able to start producing passenger cars within 21 years of its inception and provided them in high quality, giving out good-performing vehicles.
#47: HAL
Manufactured during the first world war, this car was made in America.
The brand would later see three different models released between 1915 and 1918, a span of 3 years. These cars would be big and bulky automobiles which would be quite durable.
#48: Hurst
Initially, their business model relied on creating aftermarket parts and accessories for high-performance vehicles.
These parts would then provide a substantial boost to the cars they were fitted in, making selling these parts the company's specialty until they would create their car.
#49: Holden
Holden is the parent company of HSV and has been active much longer than its child, since at least 1956, which it has been producing various vehicles for public use.
However, the company saw a decline in profits, which led to them halting production of their cars and instead focusing on importing.
#50: Huali
This Chinese brand is owned by the parent company of FAW and was founded somewhere in the 80s.
It is a popular Chinese minicar brand that has seen a lot of different models over the years, including passenger models and minibus models.
#51: Hoermann
Hoermann Motorsports is a car component company that has established itself for building aftermarket parts for vehicles.
The company has collaborated with Alfa Romeo and developed an extensive package which eventually led to the company creating its car.
#52: Hongqi
Introduced to the public in 1958, Hongqi is an exclusive line of Chinese luxury vehicles owned by the company FAW.
The lineup of cars under this brand is quite extensive and has seen different types such as crossovers and electric cars.
#53: Heuliez
Operational for more than 90 years from 1920 to 2013, this French Company did not have a direct hand in producing cars.
Instead, it provided its assistance in designing and producing cars and vehicles for other brands such as Citroen.
#54: Hurtu
Founded in 1896, Hurtu is one of the oldest and first French car producers known.
They lasted for about 44 years, during which they did a lot of different work, which ended when the company dissolved in 1930.
#55: Hino
This company is a subsidiary of Toyota and was founded in 1942.
Hino is most notable for manufacturing and producing heavy trucks, but the company has also had a hand in making many small utility vehicles and buses.
#56: HurtanDesarrollos
Founded in 1991, this car manufacturer has Spanish origins and has established a prominent reputation in the automobile industry for creating retro-styled sports cars.
The company has at least eight different cars under its belt until today.
#57: Haima
Founded in 1992 with its headquarters based in Haikou, Hainan, China, this company was a joint venture between the Provincial government of Haima and Mazda.
This lasted until 2006, when Mazda sold its share to FAW Group. Currently, the FAW group owns 49% of the company.
#58: Heinis
Heinis was established in 1925 and was only operational for five years until 1930. It was based in France and was founded by M. Heinis.
The company offered various cars with different engines, many designed by the owner himself.
Frequently Asked Questions
Q1. What Car Symbol Is An H?
The letter H is a very common letter for car brands, and many of them have incorporated it into their logo.
Large and prominent brands such as Hyundai and Honda have a stylized version of H as their logo.
Other well-known car manufacturers include:
Heinkel
Hennessey
Hanomag
Hofstetter
These companies have used the letter H very prominently in their logo.
They have become synonymous with the letter in the automobile industry, being the first brands anyone thinks of when talking about cars that start with the Letter H.
Q2. What Old Cars Start With H?
There is always a new car in the market, featuring improved technology and the latest and greatest features, but this is just not appealing for some people.
Many automobile enthusiasts prefer classic, older and vintage vehicles that still hold a sense of style and nostalgia and can still run great today, despite being extremely old.
Here are a few old cars that start with H:
Hawk – Hillman
Husky – Hillman
H6 32CV – Hispano Suiza
HRG 1100 – HRG
Hudson Eight – Hudson
Hudson Super Six – Hudson
Honda S800 Sports – Honda
Q3. What Sports Cars Start With H?
You can't think of racing when you talk about cars.
Sports vehicles and racing cars are always one of the topics discussed when talking about cars, and almost everyone has wanted to at least drive one in their life.
With so many different cars to choose from, here are some of the more famous and well-known sports cars that start with the letter H:
Huayra BC – Pagani
Huracan GT3 EVO – Lamborghini
Hai 650 F1 Prototype – Monteverdi
Hulme F1 Canam – Hulme Supercars
Huracan Super Trofeo EVO2 – Lamborghini
Huracan STO – Lamborghini
Q4. What Expensive Cars Start With H?
Purchasing an expensive vehicle, especially of a luxury brand, can give you bragging rights and provide you with a new level of comfortability.
While many cheap cars and other vehicles are readily available for purchase, they may have cut corners to achieve such a price or may simply not provide the same level of power and performance as other more expensive vehicles.
Here are a few expensive cars that start with H:
Hussarya – Arrinera
Himiko – Mitsuoka
H2 Speed – Pininfarina
Huarya – Pagani
Honda Legend – Honda
H6 – Hispano Suiza
Conclusion
Brands and cars that start with the letter H are extremely common as the automobile industry is completely dominated by industrial giants such as Honda, Hennessey, and Hyundai that produce capable and fast race cars, advanced and comfortable luxury cars, and modern enough, everyday vehicles such as crossover SUVs Sedans and coupes that it is impossible not to stumble onto cars that start with H.
With such a huge variety and many of these brands explained above, you should be able to choose the best brand for yourself and get the car of your dreams.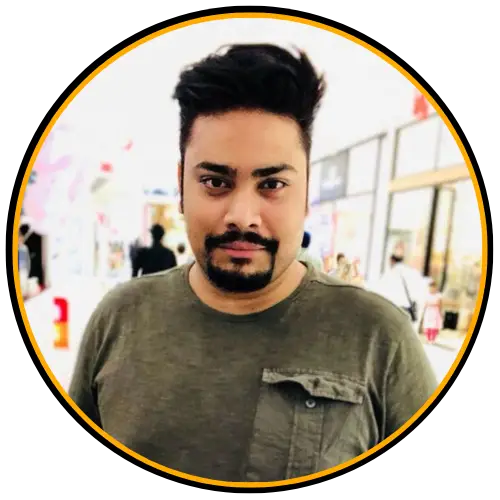 I am Tahir Azam, and I have been writing amazing articles for TaxiHack for as long as I can remember. I know everything that is to know when it comes to automobiles and is always on top of industry news and developments. While I am not an expert by any means, I pride myself on knowing the ins and outs of many different problems and, of course, their solutions. The articles on our website are some of the best and well-researched content that you will find, and I spend countless hours making sure this remains to be true. This is why I ask you to take your time out and read some of my articles, especially if you find a topic that resonates with you or is something you are looking into. This way, you will find the perfect mix of information and tips on your desired topic. Learn more about Tahir.