Aside from a few different brands and cars, you don't think of much when talking about the letter J in the automobile industry, but this is usually because many of these brands have rather died out over the years or simply do not get the recognition they deserve.
In this article, I will be talking about various brands and cars that start with J.
Let's start with the below list:
JAC
Jarama
Jensen
Jiangling Motors Corporation
Javan Sports Car
Jawa Automobiles
Jowett
JPX do Brasil Ltda
Jetta
Jiotto
Josse
Jaguar
Juwel
Jeecy-Vea
Jordan Motor Car Company
Jimenez
Jeep
Jazz
Jinbei
JBA Motors
Joss
Jetstream
Joest
Javelin
Jonway
Jetour
I will also talk about a few other cars and things that correspond with the letter J, so make sure to read the whole article.
Full List – What Cars Start With The Letter "J"?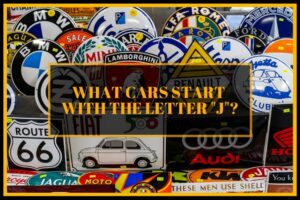 Here, I will discuss all of the cars and brands that I have listed above in detail so that you can fully get to know them and see if they have any cars worth buying.
#1: JAC
Officially known as Anhui Jianghuai Automobile, if you could tell by the name, it is a Chinese vehicle manufacturer that produces and creates various commercial cars.
This company is based in Hefei in the Anhui Province of China and has sold more than 445,000 vehicles since 2012.
The company itself was established in 1964 and has been going strong since, starting with commercial trucks and producing MPVs and Sports Utility Vehicles in the early 2000s.
The company has produced many cars and models since.
#2: Jarama
The Jarama is a brand of vehicles manufactured by Lamborghini, a 2+2 grand tourer.
It started being manufactured in 1970 and was produced for about six years before being axed in 1976, having only 328 units produced.
The Italian brand got this nape from the fighting bulls, which were being bred in a river called Jarama, located in Spain.
This brand saw two different types of vehicles, the base Jarama and the Jarama S, both of which came with a 3.9 L V12 engine, which allowed it to output extremely fast speed and maintains its fast handling.
#3: Jensen
Founded over a hundred years ago in 1922, Jensen Motors Limited was a Sports car and commercial vehicle manufacturing company based in West Bromwich, England.
The company was founded by two brothers, Alan and Richard Jensen.
During the Second World War, they were contracted for making military vehicles, and once the war ended, they decided to enter into the sports car sector.
The company would start to create and produce commercial vehicles in 1930, making various lightweight trucks. The company would eventually dissolve in 2011.
#4: Jiangling Motors Corporation
Usually shortened to JMC, the Jiangling Motors Corporation is a state-owned public limited company and also owned by the Jiangling Motors Corporation Group.
If you haven't deciphered it already, this is a Chinese vehicle manufacturing company founded back in 1993.
It has produced vehicles that fall under its brand and the brand of Ford, creating various commercial vehicles such as pickup trucks and small light trucks before moving on to CUVs and SUVs.
The company is still active to this day.
#5: Javan Sports Car
What started initially as Two-Thirds Limited soon became Javan Sports Car, which initially started in 2002 but has been active since after a rebrand in 2005.
This company is based in Clifton, Bristol in the United Kingdom and, following its rebrand, started producing cars and car kits.
It started by releasing an open-top speedster which was, in actuality, a redesign of a vehicle produced by Strathcarron Sports Cars.
In 2012, the brand decided to move to ST Columb Major in Cornwall, where it has been since.
#6: Jawa Automobiles
Established in 1929, this Czechoslovakian brand was founded in Prague and was mainly a manufacturer of vehicles such as mopeds and motorcycles; however, a few years after its establishment, in 1934, the company would expand to the car market where it would produce its first car; the Jawa 700.
The company only produced around 1,002 units and later released a 750 special edition of the vehicle, which would be hailed as legendary in domestic motorsports.
Since then, the company has made even more cars and models.
#7: Jowett
A prominent figure in the automobile industry, this car manufacturer was known for creating various light cars, which spanned from light commercial vehicles to light passenger cars.
The company was founded in 1906 and lasted for about 49 years till 1955, after which it would cease all operations.
The company made a lot of different models of light cars but halted their production due to world war two, during which it shifted to creating military hardware and aircraft components.
After the war, a series of bad business decisions and strategies led to the company's downfall.
#8: JPX do Brasil Ltda
Part of Groupe EBX, this Brazilian automobile manufacturer, was founded in 1992 and set up its headquarters in PousoAlegra, Minas Gerias, Brazil.
The company was founded by a businessman called Eike Batista, who had the idea to develop a utility vehicle that could positively affect his mining company, the Armed Forces, and the public as a whole.
Naturally, these different demographics and the owner's inexperience in the industry, along with a series of bad choices, caused the company to go out of business in 2002.
#9: Jetta
Aiming to target the young and growing Chinese population, Volkswagen decided to create the Jetta brand, founded in 2019 and headquartered in Changchun, Jilin, China.
It is, in essence, a Chinese marque that aimed to provide the safety, security, value, design, and quality of a Volkswagen but for a Chinese demographic.
The brand invested a lot into the market, going as far as to include its products in more than 200 dealerships across the country and establish digital showrooms and great marketing.
#10: Jiotto
Produced for only one year, this was a prototype sports car designed by Dome. The brand featured a 2-door body style and a mid-sized engine.
This particular brand started production in 1989 and ended in 1990 and gets its name from the Italian exclamation "Caspita".
The Jiotto Caspita was the product of a joint venture between two companies, Wacoal and Dome, who formed Jiotto Inc, where Wacoal and the remaining by Dome held 60%.
The car was well-received, but the project died out in 1993 as the Japanese asset price bubble collapsed.
#11: Josse
This Swedish car manufacturing company was located in Arvika, Sweden, established in 1994.
Created by Bengt Lidmalm, who had the idea of creating his own sports car, the company would come into fruition a year after this idea was had.
Within a few months of being created, the company was able to put together its prototype.
The car passed crash testing and went into production the next year, but only three cars were created.
A factory was unveiled in 1997, which produced 12 cars. After selling 44 cars total, the company went bankrupt.
#12: Jaguar
This luxury brand of cars was founded in 1935, almost 86 years ago, and has been going strong since.
It is a company based in the United Kingdom and originally started as a motorcycle sidecar developer before shifting to creating passenger car bodies.
Since then, the brand has established itself as a giant of the industry, creating luxury cars and even racing cars that are comfortable, fast, and great in their performance.
It is the most recognizable brand on this list.
#13: Juwel
Juwel was a Belgian car producer that only saw an operational period of about four years, 1923 to 1927.
In 1927, the company would go through reformation, which boosted the company's lifespan by about a year before the company would close completely in 1928.
The company's early years revolved around mass-producing 4-cylinder tourers, of which two models were shown to the public in 1922, but due to financial constraints, only a few cars were created.
New vehicles were shown in 1924, but the same thing occurred.
#14: Jeecy-Vea
Yet another Belgian automobile manufacturer, this brand was active for roughly only a year.
This company was prominent in the community for producing and selling famous motorcycles.
However, it dived into the automobile market and decided to produce a limited production light car which it would create in its motorcycle factory in Brussels.
The product was a 750 CC Coventry-Climax that featured a flat-twin engine which came in both tourer and coupe body types.
#15: Jordan Motor Car Company
Founded in 1916, this company is based in the United States and has headquarters in Cleveland, Ohio.
The company is the product of Edward S Jordan, who named the company after himself.
Initially, around 1931, the company was creating assembled cars produced from the components of other manufacturers, which had more advanced styling and engineering but did not innovate in the market.
In today's day and age, the company is now in the middle of producing replica models of their now-defunct line.
#16: Jimenez
This one off-brand was a French sports car created by Ramon Jimenez in 1995, who was a motorcyclist.
This car is special because only one of it was ever created and was done so by the French motorcycle racer himself.
With aerodynamic styling, scissor doors, center-locking wheels, and carbon fiber parts that Ramon developed, you could argue that a lot of effort went into the car, especially from the owner's side.
The car is priced at $855,000, which some might say is worth it.
#17: Jeep
Jeep, another very famous brand on this list, was founded in 1943 but released its first product two years later. It is still up and running and creating off-road models and vehicles.
The company is owned by a multinational corporation called Stellantis but is primarily an American automobile marque, previously owned by American Motors Corporation.
Jeep has had a lot of success and has become the go-to car for any off-road experiences.
#18: Jazz
The Jazz brand falls into the ownership of Honda, which has been producing the Jazz lineup of cars since 2001.
Since its inception, the brand has seen four different generations and is currently in the 4th one for writing this article.
The brand has made various variants of Jazz over the years, all of which provide the owners with everything they need, from comfort to enjoy and, most of all, performance.
It is an efficient and reliable brand that stems from a huge company.
#19: Jinbei
This automobile marque was introduced to the public in 1991 and is a Chinese company formed via a joint venture between Renault and Brilliance Auto.
Brilliance Auto owns 51% of the company, while the remaining percentage falls to Renault.
The company itself is based in Shenyang, Liaoning, China. It has various sister companies related to the Jinbei Marque, one of which was launched not too long ago in 2014.
The company has made various commercial vehicles and passenger cars that feature deluxe models.
#20: JBA Motors
Originally named JBA Engineering, JBA Motors is a company based in Norwich, Norfolk, and is most prominent among the people for creating the JBA Falcon.
Created and established by three partners who used their initials to create the name, the company started producing the JBA Falcon in 1982 with an early prototype model existing in 1979.
Since then, various models of the Falcon have been released, and one of the three founding members has left the company; however, the company has still retained the same name.
#21: Joss
Joss has been part of the market since its creation in 2004 and has established itself as a prominent supercar maker in Australia as in 2016.
It created one of the most powerful cars the country had ever seen; the Joss JP1. However, this was only a prototype car and never saw production.
Before the JP1, tests were being conducted on the JT1, the first test vehicle of Joss Developments, before they completely shifted towards the JP1.
Despite the car not being mass-produced, it was highly praised and made appearances in various video games.
#22: Jetstream
This sports car manufacturer started into the lightweight sports car market by creating the Jetstream SC250, which was released in 2008 and boasted a unique and defining style while also having the performance it needed to compete against other cars.
It has a mid-sized engine and is completely optimized for usage, whether on the track or the road.
Despite being so high performance, it has fairly good fuel economy and does not consume much fuel making it a good choice for daily driving.
#23: Joest
Fully known as Joest Racing, the team was founded in 1978 and was named after the person who established the team, former Porsche racer Reinhold Joest.
The brand has its headquarters located in Wald Michelbach, Germany.
The team has taken part in countless racing events and competitions, the most notable being the Le Mans series; however, what is more interesting is that later on, the firm decided to create their impressive cars for racing.
An example of this is the Joest 935, which the firm put out in 1981 and took part in a 24 hour le Mans event. This car is known as the Moby Dick by many.
#24: Javelin
The Javelin brand falls under the ownership of the American Motors Corporation and is a front-engine 2-door hardtop vehicle featuring rear-wheel drive.
Production of the Javelin started in 1967, and the first generation of the car lasted till 1970.
The second generation of the car would start in 1971 and last for only three years, after which the car would stop production.
The car was created across seven different countries and was the winner of the Trans-Am race series in 1971, 1972, and 1976.
The car was also used by some police forces who wanted a fast and lower-priced car which are defining qualities of the Javelin.
#25: Jonway
Known more prominently as Jonway Automobile, the company's full name is Zhejiang Jonway Automobile, which was founded in 2003.
The company is Chinese based and headquarters in Taizhou, Zhejiang, China.
This Chinese automobile manufacturer launched its first product as a copy of the Toyota RAV4 which immediately got high exposure from the media.
It was blatantly similar to the RAV4 in almost all regards. Despite this, the model was exported to various Asian markets.
An American Manufacturer called ZAP would soon acquire 51% of the company in 2010 and would put out electric cars soon after.
#26: Jetour
Jetour is a state-ownedcorporation founded in 1997 and is Chinese based as well.
This one is headquartered in Wuhu, Anhui, China, and serves the global market by creating various automobiles such as passenger cars, SUVs, and Minivans.
The company itself was the 10th largest Chinese-based vehicle manufacturer, back in 2012, having created over 590,000 units in total.
Apart from the normal array of vehicles, the company also dabbled into the electric car market and signed a deal with an American company in 2010 to create prototype electric cars.
Frequently Asked Questions
Q1. What Sports Cars Start With J?
Sports cars generate most of the buzz when people talk about cars, whether on traditional media or social media, and for a good reason, sports cars are the best of the best when it comes to performance, speed, and handling.
They are high-class vehicles, usually with an astonishing design, making them highly sought after and, most of the time, really expensive.
Here are a few sports cars that start with the letter J:
J1 – MG
J15 – Sylva
Jarama – Lamborghini
Jesko – Koenigsegg
Jester – Sylva
Jalpa – Lamborghini
J50 – Ferrari
J3 – MG
Q2. What Classic Cars Start With J?
Classic cars that are older and full of nostalgia are sometimes more preferred than the advanced and tech-savvy cars.
This is because these cars not only were able to capture the market with sheer power, simplicity, and design but were able to make a name for themselves with only their design and performance.
Here are a few of these that start with J:
Jaguar E-Type Series 3 – Jaguar
Jaguar MK VIII – Jaguar
Jensen 541 – Jensen
Jowett 10 HP – Jowett
JMB Three-wheeler – JMB
Q3. What JDM Cars Start With J?
The Japanese Domestic Market, or JDM, is Japan's home market for all types of vehicles and automobiles.
These cars are common driving cars available in Japan which the average person can buy.
Here, I will list a few vehicles available in the Japanese Domestic Market that are iconic in their one right.
These cars are from both major brands and other brands you may not have heard of:
JZA80 Supra RZ – Toyota
Jade – Honda
JM1FD RX 7 – Mazda
JZX100 Chaser – Toyota
Jazz – Honda
JPN Taxi – Toyota
Q4. What Car Parts Start With J?
While not having as much popularity when used to name cars, brands, and companies in the automobile industry, you will find it hard to believe that various car parts go into your car that starts with the letter J.
Here I will list some of these parts. You may have heard of some of them, while others are not so common.
Regardless of this, they are essential for keeping your car up and running:
Jake Break
Jack (Car Jack)
Jumper Cables
Jump Start
Jounce
Conclusion
While not as many as other letters, the brands and cars that start with J are still solid companies and vehicles that deserve to be talked about.
Companies like Jeep & Jaguar are the first ones to come in mid due to their high popularity and luxury cars.
However the various other cars and brands mentioned above are also just as good and provide their level of comfort and performance making them worth considering if you are in the market for a vehicle and want to buy one from a company that starts with the letter J.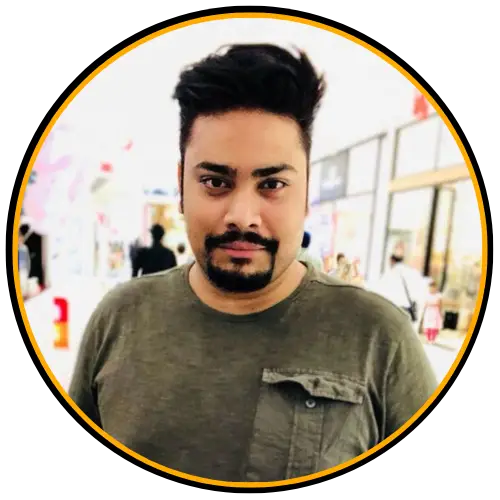 I am Tahir Azam, and I have been writing amazing articles for TaxiHack for as long as I can remember. I know everything that is to know when it comes to automobiles and is always on top of industry news and developments. While I am not an expert by any means, I pride myself on knowing the ins and outs of many different problems and, of course, their solutions. The articles on our website are some of the best and well-researched content that you will find, and I spend countless hours making sure this remains to be true. This is why I ask you to take your time out and read some of my articles, especially if you find a topic that resonates with you or is something you are looking into. This way, you will find the perfect mix of information and tips on your desired topic. Learn more about Tahir.