Regardless of whether you are looking for a new car or just trying to broaden your information, you should not overlook the plethora of brands and cars that start with R.
These brands can range from being well known and documented to having little to no information about them at all.
I will be talking about a myriad of different brands, many of which I have been listed below:
Roewe
Rootes Australia
Raymond Mays
RAESR
Renntech
Ruston Hornsby
Riley
Rivian
Razor
Russell Motors
Rene Bonnet
Roush
Roock
Rumpler
Rochdale
Reiter
Rickenbaker
Reliant
RUF Automobile Gmbh
Roo
RSR
RAM
Rezvani
Racing Dynamics
Rinspeed
Rapier
Russo Baltique
Rimac
RMR
Radford
RCH
Royal Enfield
RE Amemiya
Rocar
Rolls Royce
Reva
Revenge
RLR
Ranz
Rk Collection
Ronart
Rambler
Robur
Rosenbauer
Rometsch
Ralliart
Renault Samsung
Rochet-Schneider
Royal Excellence
Radical
Rover
Rossion Automotive
Railton
RTR
Ruxton
Reynard
Ronn
Roman
Renault
Along with discussing these cars, I will also talk about various sports cars, girl cars, and expensive vehicles that start with R so make sure you read the entire article.
Full List – What Cars Start With The Letter "R"?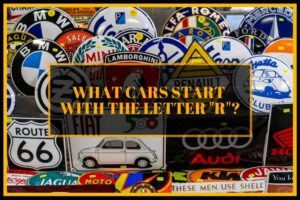 While not as many as other letters, R still manages to be a popular choice when it comes to brand and car naming, having a lot of different companies and vehicles using it to start their name.
Let's talk about them below!
#1: Roewe
Created by Chinese vehicle manufacturer SAIC motors, this brand came into the market in 2006 and has its headquarters in Shanghai, China.
Its cars are based on the technology of MG Rover and are sold under the MG brand.
#2: Rootes Australia
An affiliate of the Rootes Group, this company was formed after the second world war ended and became the first British vehicle manufacturer that would operate in Australia.
It lasted till 1972 until its factories shut down.
#3: Raymond Mays
A British car brand that was established in the year of 1938 and lasted for only one year. It was named after the famous race car driver Raymond Mays who founded the company.
#4: RAESR
Short for Rice Advanced Engineering Systems & Research, RAESR was founded 8 years ago in 2014 and is an American car manufacturing company based in Los Angeles, California.
It is a prominent producer of sorts of cars.
#5: Renntech
Established in 1989, Renntech is another American vehicle manufacturer based in Stuart, Florida, United States.
Before joining the Mercedes brand, this company is prominently known for its performance-based modifications on various Mercedes AMG cars.
#6: Ruston Hornsby
Ruston Hornsby was a manufacturing company that mainly produced industrial equipment. It was founded in 1918 and was a British company based in Lincoln, England.
They got into the vehicle department in 1919 and created 1500 cars before being purchased by another company.
#7: Riley
Founded in 1896, originally as The Riley Cycle Company, this vehicle manufacturer was based in Coventry, England.
As the name suggests, it was primarily known as a cycle manufacturing company that would later become Riley Motors Limited in 1950.
#8: Rivian
Known mostly for its creation of electric cars and vehicles, Rivian was founded in 2009.
It is an American company based in Irvine, California, in the United States. It is a major competitor to Tesla.
#9: Razor
Founded in 2012, Razor Cars is a British car brand known for creating electric trikes and compact cars that have three wheels and only one seat.
Currently, they only have one active model for sale.
#10: Russell Motors
This Canadian car manufacturing brand was active for 12 years, from 1904 to 1916.
It had its headquarters in Toronto, Canada. Before this, it was producing bicycles in 1903 due to a shortage in the market.
#11: Rene Bonnet
Based in the Champigny sur Marne, near central Paris, this French automobile maker was a firm that was the continuation of Deutsch et Bonnet (DB), founded by a person of the same name, Rene Bonnet.
#12: Roush
Founded in 1995, Roush Performance is an active American automotive company that is most known for the production and development of high-performance products and car components.
It would produce modified vehicles as well.
#13: Roock
Established in 2009 by Fabian Roock, this French tuning company specialized in water-cooled Porsches.
It produced a modified version of the Porsche 911, which could go at 4960 RPM and had 650 hp, making it a fast supercar.
#14: Rumpler
While it may sound a bit German, the Rumpler Tropfenwagen is a vehicle created and developed by an Austrian engineer, Edmund Rumpler, and is known for its raindrop shape.
It was produced from 1921 to 1925.
#15: Rochdale
A series of cars made using mostly fiberglass, Rochdale cars were created by Rochdale Motors and is a brand of British sports cars that were most active between the years 1948 and 1973.
#16: Reiter
Founded in 1994, Reiter Engineering GmbH & Co Kg, better known as Reiter, is a German racing team founded by Hans Reiter, an engineer.
The company has been making racing cars for Lamborghini since the year 2000.
#17: Rickenbaker
Founded in 1921, this American car manufacturer was only active for six years before going defunct in 1927.
It has its headquarters located in Detroit, Michigan, and produced more than 35,000 cars before shutting down.
#18: Reliant
Reliant was a British vehicle manufacturing company that was founded in 1935.
It has its headquarters based in Tamworth, England, and is mostly known for producing cars, vans, and pickup trucks. The company ended production and went defunct in 2002.
#19: RUF Automobile Gmbh
Founded in 1939 by AloisRuf Sr., RUF Automobile Gmbh, better known as just RUF, is a German vehicle manufacturer known for creating and producing vehicle parts and cars.
It has its headquarters based in Pfaffenhausen, Germany.
#20: Roo
Formally known as Roo Motor Car Manufacturing Company, Roo was an Australian automotive production company founded in 1917 by Rupert Jeffkins.
The company could not establish its factory and produce more car models, eventually dissolving.
#21: RSR
Rocket Sports Racing, or RSR, was a motor racing team hailed from the United States, based in a city in Michigan.
This team is notable for their work on the GT2 program, which was to build high-performance race cars.
#22: RAM
RAM is an automobile division of Chrysler and is formally known as the Ram Truck Division.
It was founded 12 years ago in 2010 and is headquartered in Auburn Hills, Michigan, in the United States.
#23: Rezvani
Rezvani Motors was founded in 2013 by Ferris Rezvani, an Iranian-American entrepreneur.
The company was based in Irvine, California, and is known for the release of its first sports car, the Ariel Atom.
#24: Racing Dynamics
Founded in 1978, Racing dynamics is an Italian tuning company founded by Federico Pavoncelli.
The company specializes in the tuning of BMW cars and vehicles. And was based in California but moved to Milan in 1988.
#25: Rinspeed
Active since 1991, Rinspeed is a Swiss concept car creator and builder that has designed and created various concept cars which are exotic and special.
These vehicles are mostly shown in car shows but have not entered into the realm of production.
#26: Rapier
Also known as the Sumbeam Rapier, Rapier was a line of various vehicles Rootes produced.
These cars were made between the 1950s and 1970s and varied a lot apart from their design and V4 engine.
#27: Russo Baltique
One of the first Russian vehicle and aircraft producers, Russo Baltique, was active between 1909 to 1923 and produced various trucks, busses, and cars.
The company was later revived in 2006.
#28: Rimac
Founded 13 years ago in 2009, RimacAutomobil, or just Rimac, is a Croatian vehicle manufacturer founded by Mate Rimac.
It has its headquarters based in Sveta Nedelja, Croatia, and is known for producing electric concept cars.
#29: RMR
Rhys Millen Racing, simply known as RMR, is an American tuning and parts company that specializes in transforming Hyundai cars, along with rallying and drifting vehicles.
It is prominent for its work with Hyundai vehicles.
#30: Radford
Founded in the 1940s and what was originally a coachbuilding company, Raford, after years of making coaches entered the car industry and started making vehicle bodies, mostly for the Bentley, and later released their mini car.
#31: RCH
RepliCar Hellas, or RHC, is a Greek vehicle producer established in 2007.
It is prominent for its work in creating and producing a variety of different sports cars as well as kit cars and replicas of classic cars.
#32: Royal Enfield
This English company built motorcycles until 1971 but also had a hand in making other vehicles.
These vehicles, however, would not gather much fame, and the company would still only be known for motorcycles.
#33: RE Amemiya
Founded by Isami Amemiya, RE Amemiya is a Japanese automotive tuning company founded in 1974 and has a good reputation for tuning rotary engines.
It is regarded as the Industry's premier tuner for engines.
#34: Rocar
Having a major reputation for their various buses and vans, this company was established in the 50s and was promptly sold to another big bus manufacturing company in the 2000s.
The variety of buses this Romanian company made was astounding.
#35: Rolls Royce
Probably the most recognizable brand on this list, Rolls Royce is a car brand established in Britain and specializes in creating luxury vehicles.
Despite the company being extremely old, they have not lost touch with creating quality vehicles.
#36: Reva
Operating as far as the 90s, Reva is an electric car company and is currently operating under a new alias, Mahindra Electric.
As this new name suggests, it is an Indian company and has made quite a few models since its creation.
#37: Revenge
Revenge Designs is a vehicle engineering company that hails from the United States and has its headquarters in Indiana.
It has made prominent products such as the Revenge Designs and various other supercars.
#38: RLR
Richard Lloyd Racing, or RLR for short, was a car racing team based in Britain.
It was active from the 1970s, and the team is known for improving the Porsche, which had a lot of shortcomings during the time the company was active.
#39: Ranz
Following under the ownership of Toyota, the brand is an automotive manufacturer that released a concept car called the Ranz EV.
It was founded in 2013 and produced the concept car based on the Toyota Corolla.
#40: Rk Collection
Established by Rob Kauffman, RK Motors is known for its dealerships and the collection of cars that span all different types, such as classic, muscle, and high-performance.
The RK Collection is a concept car that the company released in 2010.
#41: Ronart
Founded by Rona Wolstenholme and Arthur Wolstenholme, Ronart was a vehicle manufacturing company established in 1984 and is known for creating a variety of vehicles, including modern-day sports cars.
#42: Rambler
Produced by various manufacturers over the years, the Rambler brand is a collection of mid-sized cars, usually coupes or sedans.
They stopped producing them in the 70s, but these vehicles are still commonplace.
#43: Robur
This German company was founded in 1880 and was the proud producer of many different trucks and vans.
The company's headquarters was somewhere in East Germany, and the company gathered success from its service vehicles.
#44: Rosenbauer
A supplier of firefighting equipment, which also includes fire trucks and engines, Rosenbauer is Located in Austria but supplies most of its products and vehicles throughout Europe and has made great vehicles that have helped save lives.
#45: Rometsch
This German coach building company has gathered great success by manufacturing, modifying, and repairing all sorts of vehicles, from coaches to trailers.
The company's full name is Karosserie Friedrich Rometsch, and it was established in 1924.
#46: Ralliart
A subsidiary of Mitsubishi, Ralliart, has been tasked to create and manufacture sports and racing variants under the Mitsubishi brand.
Since it operates under Mitsubishi, it is a Japanese car manufacturer.
#47: Renault Samsung
Originally a branch of Samsung that was dedicated to creating vehicles, the division was purchased by Renault, and so Renault Samsung was formed.
It now produces various crossover vehicles, mostly for the Korean market.
#48: Rochet Schneider
One of the first French vehicle manufacturers to exist, Rochet Schneider, started out in the year 1894 and gathered major success early on as their early models were quite popular and looked like carriages.
#49: Royal Excellence
Most prominent for its work with the major brand, Aston Martin, Royal Excellence is a German tuning company that has worked extensively with Aston Martin, especially on vehicles such as the standard Aston Martin V12 Vanquish.
#50: Radical
The creator of many popular British racing cars, The Radical Sports Car Company produces a mix of street-legal racing vehicles such as the Radical SR3, which was a vehicle that has participated in a lot of international races.
#51: Rover
Another prominent vehicle that comes to mind when thinking of the letter R, the Rover, has existed for more than a century and was first established in 1904 by the Rover Company Limited, which has produced a lot of vehicles under the brand.
#52: Rossion Automotive
Rossion Automotive is a car manufacturer that was founded in America.
It is known for the development of the Rossion Q1, a vehicle that the company manufactured which came with a mid-sized engine and packed a whopping 508 hp.
#53: Railton
Built mostly in the 1930s, Railton is a brand that encompasses a series of classic British vehicles, including big coupe passenger cars.
While not luxury vehicles in their own right, they came close and were of great quality.
#54: RTR
Founded by Vaughn Gittin Jr, RTR Vehicles was established in 2009 and is an American Automotive company that is best known for its design, development, and manufacturing of packages for Ford vehicles.
#55: Ruxton
Active between the years 1929 to 1933, The Ruxton is a vehicle that was produced by the New Era Motor Company and had its design made by William Muller.
The vehicle was the first of its kind, and only 100 models were produced.
#56: Reynard
Reynard Motorsports was once one of the biggest race car manufacturers in the world and produced a myriad of race cars that were both extremely competitive and stylishly designed, offering a great experience.
#57: Ronn
Formerly known as The Ronn Motor Company, Ronn Motor Group is an American company that is the manufacturer of high-performance vehicles.
It was founded in 2007 and revealed its first car two years later.
#58: Roman
Founded in 1921, Roman is a Romanian car manufacturer that has its headquarters in Brasov, Romania.
It generated its reputation for creating heavy-duty industrial-grade and military-grade trucks which were very durable.
A product of the American Barley Motor Company, Roamer, was their primary product and was produced for about a decade between 1910 to 1920.
The vehicle also had a lot of successful variations as well.
#59: Renault
Renault is one of the largest car manufacturing companies in the world and was founded in 1899.
It has its headquarters in Boulogne-Billancourt, France, and produces everything from F1 cars to tanks and aircrafts.
Frequently Asked Questions
Q1. What Expensive Cars Start With R?
If you are on a tight budget and want a car, the chances are that you will probably settle for a used car or a relatively cheap one.
These cars are nothing special when compared to the expensive bunch as they are usually bottom of the barrel when it comes to specs and performance and is prone to breaking down.
Here are a few expensive cars that start with letter R which are definitely worth buying:
Reventon – Lamborghini
RC F – Lexus
Rapture – Radical
R8 LMS Ultra – Audi
R1 – SIN
RS200 – Ford
RS6 – Audi
Q2. What Sports Cars Start With R?
When it comes to cars, sports cars are the best of the best, featuring top-of-the-line components, speed, performance, and durability.
Everyone wants to own a sports car, but only a lucky, or rich, few can get this chance.
Among the various brands and cars available in the automobile industry, there are quite a few cars that start with the letter R, and I will list them here:
Road Runner – Plymouth
Roma – Ferrari
RS Spyder – Porsche
RS3 – Audi
RS – Ultima
Roadster – Tesla
RL – Alfa Romeo
Regera – Koenigsegg
Q3. What Girl Car Names Start With R?
All cars are not made equal, and all cars are definitely not preferred by the same demographic.
While there are certain brands and vehicles which are preferred by the male audience, there are various cars available on the market which are mostly bought or referred to by women.
This could be due to a variety of factors such as design or marketing.
These cars are considered girl cars, and I will be mentioning a few of these girl cars which start with the letter R:
Rover Evoque – Range Rover
RAV 4 – Toyota
Renault Zoe – Renault
Q4. What Car Parts Start With R?
Each part and component of your car carries out an integral role that allows your car to function properly and provide you with a comfortable and quality riding experience.
It is important for you to know and understand how your car works so that you can avoid any issues while driving and avoid any accidents or risky situations.
If even one meager part starts to malfunction, it could have serious consequences.
Here are a few car parts that start with R:
Remote Starter
Rumble Seat
Rim
Rim Blow
Regenerative Shock Absorber
Conclusion
Among the various brands available in today's automobile market, there are a variety of different brands and cars that start with R.
Quite a few of them are well-known brands that are well established and perform well.
However, many others are not so lucky, often old, forgotten, and now dissolved, a lot of brands were not able to catch and hold their spot in the limelight which is why they are very obscure.
Hopefully, his article will help in bringing them the attention they deserve and also help you find new and exciting cars and brands you did not know of before.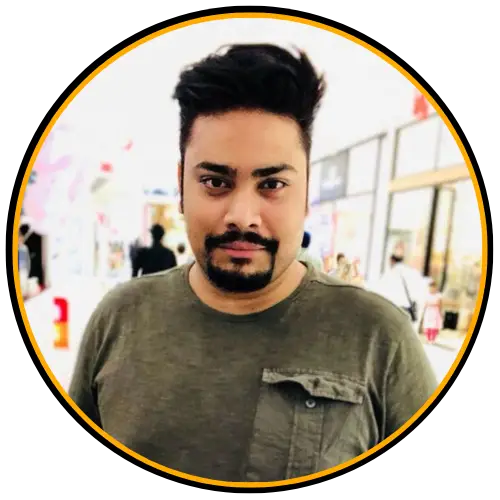 I am Tahir Azam, and I have been writing amazing articles for TaxiHack for as long as I can remember. I know everything that is to know when it comes to automobiles and is always on top of industry news and developments. While I am not an expert by any means, I pride myself on knowing the ins and outs of many different problems and, of course, their solutions. The articles on our website are some of the best and well-researched content that you will find, and I spend countless hours making sure this remains to be true. This is why I ask you to take your time out and read some of my articles, especially if you find a topic that resonates with you or is something you are looking into. This way, you will find the perfect mix of information and tips on your desired topic. Learn more about Tahir.