With vehicle prices rising more quickly than ever before, supercars have gone from expensive to impossible to buy.
They are a step above sports cars, which means they are more capable on the road.
It is easy to come across reliable vehicles in this day and age. But when it comes to buying supercars, you need expert knowledge to guide your way.
This article will be focusing on the most reliable supercar under $100k. This is a topic many of you may want to read.
Let's list down all of these beasts before getting into the details.
Best Supercars Under $100k:
Dodge Viper SRT
Mercedes Benz AMG GT
Nissan GTR
Jaguar F-Type
Ford Mustang Shelby GT500
Aston Martin Vantage
BMW i8
Honda Acura NSX
With all of the supercars now listed, some names might seem like they do not belong on this list.
Well, when we get into the details, you will understand exactly how they have earned their respective positions.
So, without any further ado, let's get straight into it!
List Of The Most Reliable (Used) Supercars Under $100k
In this section of the article, we will discuss all of the model years listed above in detail.
From reliability to price to performance, everything will be discussed. I suggest you strap in for the ride.
#1 Dodge Viper SRT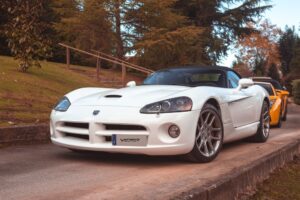 Although Dodge specializes in making muscle cars, the Viper SRT was introduced as a supercar.
Many people, including some of you readers, have doubted whether this vehicle produces enough power to be classified as a supercar?
Well, its minimum HP is 400, which can go up to 645 HP?
If you did not know, that is supercar territory.
With Dodge making many changes to the vehicle in terms of shape and features, it still pays tribute to the older models, which many people appreciate.
Let's take a look at the specifications of this vehicle. The SRT features an 8.4L V8 engine, which is an absolute beast.
The fun part is the Viper still comes with a manual gearbox, which means you will have a true supercar experience.
If you don't know how to drive a manual vehicle, I suggest that you do so. Viper has earned the top spot on this article because its production was seized in 2017.
Many of you may be wondering how this is a good thing. It can be found in the $90000 range nowadays, and in a few years, it will become a collectible item.
You get performance, and you will get a decent profit when you want to sell it.
#2 Mercedes Benz AMG GT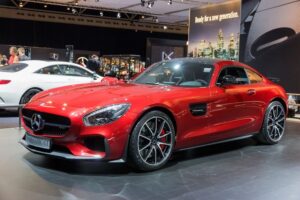 This 4-door monster is next up on this list. It is the successor to the Benz SLS and is one of the best supercars for a tight budget.
Although it is not as strong as the V10 Viper, it still features a very decent 3.0L V8 engine, providing an amazing drive experience.
For the price, it is an actual steal. Although the latest supercar models easily cross the $150000 mark, you can get a fairly recent one, 2019 one to be exact, for below $100000.
So, if you are a parent, who wants a supercar, and have kids, well, the AMG GT is the perfect option for you.
It is a blend between performance and practicality, and it does not get better than this. If you were wondering about performance, the GT could easily produce 630 HP.
That is plenty of power for a V8 engine. It establishes itself in the supercar category. Thanks to its German build, it is an amazing option for anyone looking for a reliable vehicle.
Now that we are talking about reliability, Mercedes vehicles are always known to be one of the most reliable ones on the market.
The GT 4-door is no different. It has a reliability rating of 5/5 from most consumers, which means there will be little to no issues with this vehicle in the long run.
#3 Nissan GTR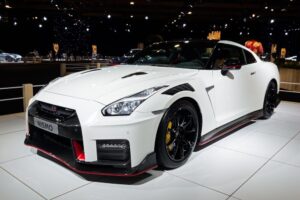 Coming up next is the Nissan GTR. This vehicle is one of the most famous ones on the market, despite being one of the newer ones.
The GTR has been dubbed by many as the supercar killer because of its low price.
The fact that it still performs just as well or even better, in some cases, means that it is an amazing option for one to consider.
Although the newer models of the GTR have extremely attractive looks, the older ones look great too. It will turn heads wherever you go.
There is no doubt about that. You will be able to find a 2018 model for under $100k while at the same time, you will find a 2012 one going for the same price too.
The price varies depending on the condition. It is recommended to settle on an older model if it has a better condition than the newer offering.
As supercars need to be in perfect shape at all times, one that has been roughly driven will have reliability problems. The Nissan GTR is one of the best performers on the market.
With it being able to accelerate from 0 to 60mph in a mere 2.7 seconds. The engine itself can output 562 HP, which is impressive.
This is one of the fastest on the market, and a very small number of vehicles can beat it.
#4 Jaguar F-Type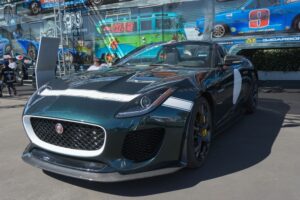 The F-Type is the only supercar on this list that defeats the GTR in terms of being new.
It has been in the market since 2013, and it has taken the supercar world by storm.
The Jaguar has a menacing look and features an amazing engine under the hood.
Let's take a closer look at the prices. The F-Type is one of the cheapest options on this entire list.
The base variant can be bought for $61000, and if you max it out, it will go just above $100000.
Although the V6 engine comes within the $100000 range, at $81000, the V8 variant will cost exactly $103000. This is pretty decent for a supercar, given that it is brand new.
The base engine of the F-Type is a 2.0L turbocharged one. It is an excellent one and produces 300 HP, which is good enough for most people.
The vehicle also has excellent balance and handling. You can make sharp turns easily, thanks to its responsive design.
The F-Type has excellent traction too, which means it can be taken on any terrain you want.
Let's talk about reliability. Although the F-Type is a good vehicle, it is not very reliable.
The frequency of issues is less, but they can get extremely expensive to repair when they do happen.
This has been the case with many Jaguar vehicles, and the F-Type continues the trend.
#5 Ford Mustang Shelby GT500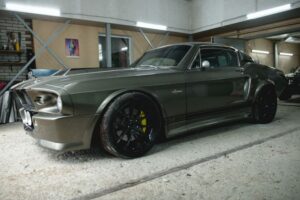 Next up on this list is another highly popular vehicle, the Mustang Shelby GT500.
Ford claims that the GT500 is the best Mustang to have ever rolled factory lines. If the manufacturer says that, then it is a beast.
The Mustang is the perfect supercar to buy if you want one well below the $100000 range.
A brand new GT500 is $74000, which is great. It features a 5.2L V8 engine that can output 760 HP. That is just insane. No other vehicle yet, on this list has come even close to this number.
If you are looking for a vehicle with the best price to performance ratio, the Mustang should be bought without any second.
So, why has the GT500 earned a lower spot on this list? Well, the thing with the Mustang is that it is extremely heavy.
Its weight makes it difficult to steer and handle, making sharp turns more difficult. This is one of the main reasons it has earned a lower spot on this list.
Although the Mustang is a vehicle built to last, its replacement parts can get expensive. This is the case with most supercars on this list.
On the plus side, you can expect to order replacement parts after a long usage time.
#6 Aston Martin Vantage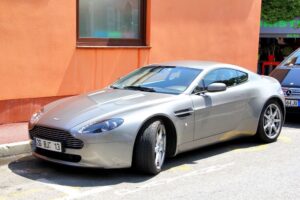 If I had to pick one vehicle brand synonymous with the term luxury, I would choose Aston Martin.
A V8 Vantage is an amazing option if you consider buying a supercar under $100k.
Its roadster variant easily comes below this number, and it looks extremely cool. The Vantage is my personal favorite when it comes to looks.
The supercar features a 4.7L V8 engine, which is an amazing performer. Although it may not look like much on paper, the Vantage can produce 420 HP.
It does not end there. It also has one of the most comfortable interiors out there.
Unlike the Mustang, it is extremely light too, which means it has a superb steering response. If you are a racer, you will be able to take fast and sharp turns like never before.
The main caveat is that the model you will be getting is a bit of an old one. The one that fits this budget is 2012 one. Although it is a decade old, it still features an excellent safety system.
Although technology may feel lacking, compared to modern times, it is still good enough.
Although vehicles like these are rarely used in rough conditions, it still might be challenging to purchase one as good as brand new.
#7 BMW i8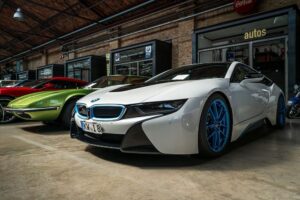 You cannot talk premium without talking about BMW.
The brand is an amazing one and makes stellar vehicles. The i8 is one of its best supercars yet.
It boasts many amazing features, accompanied by one of the most aggressive looks on the market.
The two-door vehicle can reach 60 mph in 3.8 seconds, which is good.
It has earned one of the last spots on this list because its power output is on the lower end, with it maxing out at 370 HP. But that does not stop it from shining on the road.
Exotic design is not all that the i8 boasts. Thanks to its small form factor, it is easy to control and maneuver. Its drive is also one of the best you can get, for the price.
You can get a reasonably modern model of the i8, 2014 to 2017 one, for under $70000, making it one of the cheaper options on this list.
The i8 has also proven to be extremely reliable. As BMW is known to use only the highest quality parts, there is no doubt that there will be any reliability issues.
After a lot of research, I can safely conclude that the i8 is one of the most reliable supercars you can buy right now.
#8 Honda Acura NSX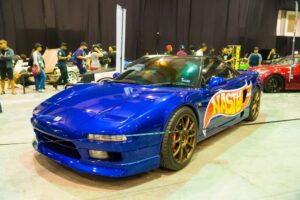 The final vehicle on this list is perhaps the most controversial one too.
I can guarantee that you did not expect Honda to end up on this list.
The 2003 model, which is a part of the first generation of vehicles, is a great option if you are looking for something that has an unbeatable drive experience.
You can get this model, a fairly recent one, for around $90000, which might seem expensive to some, but you will understand more when you understand its history.
The 2003 NSX, when it was released, was not received well by the public. Only a few units were sold, making it a collectible vehicle in the 2020s.
So, in layman terms, it is a collectible car. Yes, it may get a bit difficult to get your hands on one, but it will be worth it.
The 2003 model of the Acura NSX is also extremely reliable. The 2003 model received many upgrades, such as removing the popup lights with the more sensible, fixed xenon ones.
Although the increasing price is one of the main advantages of the NSX, you must not forget about its performance.
Despite it being this old, it can touch 60mph in less than 5 seconds, which is pretty impressive.
The vehicle is the perfect option for those looking for a reliable supercar that comes with a bit of nostalgia.
Frequently Asked Questions
Q1. What's The Fastest Car Under $100k?
You are going to be stumped by this answer. The fastest vehicle on the market is the Tesla Model S, a fully electric vehicle.
Its acceleration is so good that it can reach 60mph, from a complete stop, in 2.3 seconds! That is insane and beats most vehicles out there.
The top speed of the Model S is 163 mph, which is decent but not supercar level. But it does cross the $100000 range, which may be too much for some of you.
Q2. Is The C8 Corvette A Supercar?
Like all vehicles on this list, the C8 Corvette is a supercar, without any doubt. Many have rated it as one of the best supercars for the money.
The performance of the 2021 Corvette is so good that it has come extremely close to challenging exotic cars, which is on a whole other level.
With the base V8 engine producing 490 HP, it is a fantastic vehicle with a lot of performance under the hood.
Q3. Is The Dodge Viper A Supercar?
Although people normally associate the Viper with a muscle car, it has evolved and has entered the supercar class.
It is so good that it has earned the top spot on this article, with its stunning reliability and excellent features.
When you max out the engine, it can easily cross the 600 range. It can produce HP.
That is extremely impressive and is one of those factors that helped the Viper earn the top spot on this list.
Q4. What Do Most Millionaires Drive?
You will surely not believe the answer. According to independent research, more than 60% of wealthy people in the USA have preferred Honda, Toyota, or Ford vehicles.
Yes, some drive super and exotic cars, but their number is too small.
As media features these few popular personalities, again and again, it looks like most of them drive only high-end vehicles.
Q5. Which Supercar Is Easiest To Drive?
The Audi R8 is the easiest supercar to drive. Although it did not make it onto this article, it came pretty close.
The reason for this is not the use of high-quality suspension or tires. It is because it comes pretty low on the supercar list.
Supercars become harder to drive as you climb up the ladder due to them requiring faster response times.
The Audi has not touched that point yet, which makes it a better option for driving.
Conclusion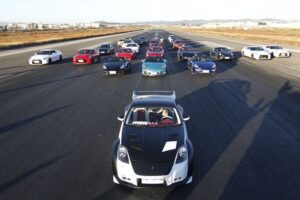 With all of the supercars finally listed, you may still be wondering about the most reliable supercar under $100k.
Well, the Dodge Viper SRT has won this competition.
It is truly an amazing vehicle, and with the power it packs, no one can complain about it being underpowered.
Its killer looks are more than enough to turn heads wherever you go.
I hope this article helped you decide which vehicle will be suitable for you and which supercar will be good enough for you to drive daily.
You should read the buying guide before making the final decision. Regardless of the supercar you choose, as long as it is from this list, you will have a fantastic and memorable experience.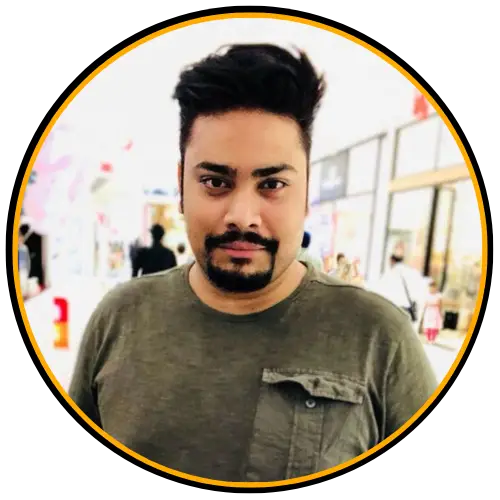 I am Tahir Azam, and I have been writing amazing articles for TaxiHack for as long as I can remember. I know everything that is to know when it comes to automobiles and is always on top of industry news and developments. While I am not an expert by any means, I pride myself on knowing the ins and outs of many different problems and, of course, their solutions. The articles on our website are some of the best and well-researched content that you will find, and I spend countless hours making sure this remains to be true. This is why I ask you to take your time out and read some of my articles, especially if you find a topic that resonates with you or is something you are looking into. This way, you will find the perfect mix of information and tips on your desired topic. Learn more about Tahir.