Regarded by many as America's sports car, the Chevy Corvette has been in production continuously since its first model in 1953.
That model only saw 300 units, but since then, the series has sold thousands of cars, all powered by 6-cylinder engines and being two-seaters, featuring a composite body and rear-drive layout.
The Chevy Corvette has amassed a lot of popularity and created a dedicated fan base for itself, resulting from good quality vehicles and performance.
However, this has not always been the case for the Chevy Corvette.
This article will talk about the best and worst years for Chevy Corvette and rank them accordingly.
Best Years for Chevy Corvette:
2020
1997
1996
1995
2000
2018
2021
2012
Worst Years for Chevy Corvette:
2008
2005
2002
2017
2015
2019
2016
2003
I will also discuss the frequent questions and concerns regarding the series and which models should be avoided.
So without any delay, let's get into it!
List Of The Best Years For The Chevy Corvette: What Years To Buy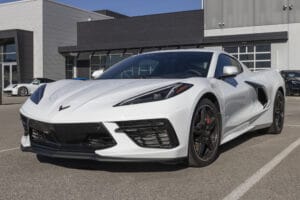 Chevy Corvettes have been in production for a long time, so they know how to make a quality and dependable vehicle.
#1 Best Year: 2020 Chevy Corvette
The Chevy Corvette has always been great for sports lovers and people who like speed, and while previous models can be impressively fast, they lack the modern features this year brought.
I am placing the 2020 Chevy Corvette in the first place because it is hands down the best modern-day Corvette on the market.
Available in 3 different trims, the 2020 Chevy Corvette features an exotic look and impressive feel, definitely worth the price tag.
With the performance exhaust capable of boosting the engine's power to 495 hp and the car itself adding up to 400 pounds of downforce, you have a monster of a car available with a retractable roof, 8-speed dual-clutch transmission, and classy interior you will fall in love with this car the moment you sit in it.
Such a feeling is only found in the 2020 model, which is why it deserves the top spot on this list.
#2 Best Year: 1997 Chevy Corvette
Taking a step back from all of the fancy tech and new features, if you are a simple man or just like vintage cars, the next three cars are perfect for you, starting with the 1997 Chevy Corvette.
This front-engine rear-wheel-drive featured a redesign for the year and brought a lot to the table at standard with power heated mirrors and aluminum wheels.
The engine was undoubtedly fast for a sports car at 345 hp. However, it was also fairly efficient at 18 mpg in the city and easily gave its competitors a run for their money.
The car is reliable & durable, and customers have reported driving it for more than two decades without any issues.
#3 Best Year: 1996 Chevy Corvette
The reason why I placed the 1996 Chevy Corvette lower than the 1997 model was since the car's overall design was a bit difficult to deal with considering the rear-view mirror would bounce a lot.
However, this had little to no effect on the spectacular performance and handling which the car hand.
Aside from the 300 hp LT1 engine, which was standard, came with a 6-speed or manual transmission.
The car had a muscular feel and proved easy to handle and shift into high gear.
Quality-wise, the car is also one of the best on this list which is why it proved to be as dependable as the 1997 model.
#4 Best Year: 1995 Chevy Corvette
While only 527 of these cars were made, General Motors made it a model to remember as the 1995 Chevy Corvette provided a dependable experience, quality performance, and smooth handling, which is why I am placing it in 4th place.
Boasting 300 hp and 340 torque, the car had an excellent feel and handling when on the road, and combined with the 4-speed transmission.
The car could easily do 0 to 60 in 5.4 seconds with a top speed of 150 mph.
If you are into collecting limited edition cars that are rare and exquisite, then this car should be at the top of your list.
#5 Best Year: 2000 Chevy Corvette
Chevy Corvettes are known to be fast, luxurious, and fun, and nothing says all of that other than the 2000 Chevy Corvette, which had all of these categories ready on launch.
What many describe as magic was simply expert manufacturing of the 2000 model, which had a lot of great features and amazing performance, so I decided to place it at 5th place on the list.
Coming in with a three-year or 36,000-mile warranty, the 2000 Chevy Corvette had a 5.7 L V-8 engine with 6a -speed transmission, which allowed it to push high speeds and at decent efficiency both on the highway and in the city.
#6 Best Year: 2018 Chevy Corvette
Moving back to modern times, General Motors amped up the cars in recent years, and with the great design and solid performance, you would think twice before buying anything other than a Chevy Corvette.
The 2018 Chevy Corvette features fierce acceleration, a balanced ride with great handling, and amazing styling, which is why I opted to give it 6th place.
Featuring a supercharged V8 engine that can dish out 455 hp, the car has great mileage and handling, which is expected of a Chevy Corvette.
However, it could have used a bit more safety features. This model is available in 4 different trims, all of that can easily match sports cars which cost twice as much.
#7 Best Year: 2021 Chevy Corvette
The more recent model of the 2021 Chevy Corvette is also shaping up to be a solid year for the series.
However, this early into the lifespan of the model, it is too early to say, and with many already great years under the lineups belt, it made sense for me to place this year at 7th place.
While the 2021 Corvette is, by all means, a controlled and refined vehicle with high efficiency, great interior quality, and exceptional acceleration, it could face many issues years into its lifespan and is already suffering from poor rear visibility.
The model is available in 3 different trims and has standard smartphone connection applications and adaptive suspensions.
#8 Best Year: 2012 Chevy Corvette
While the 2012 Chevy Corvette had a great appearance, handling, and solid acceleration, its high performance was maybe a bit too much for the car to handle as it would vibrate when idle and the engine heat would enter the cabin.
All of this pushed what would have been a top contender down to last place on the list. The 2012 Chevy Corvette was available in 4 different trims.
It featured a lot of horsepower at 505 in the Z06 coupe and 638 hp in the ZR1 version, with the optional performance exhaust that can even further boost horsepower.
This model offered a good amount of safety features, which helped save its reputation.
List Of The Worst Years For The Chevy Corvette: What Years To Avoid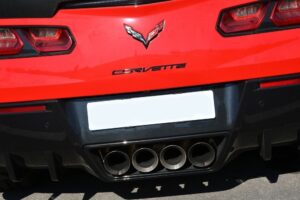 While most Chevy Corvettes are amazing vehicles, all models are not made equal, and these got the short end of the stick.
#1 Worst Year: 2008 Chevy Corvette
Widely regarded as one of the worst Chevy Corvette ever made, the 2008 Chevy Corvette suffered from many problems, which forced me to place it at the top of this list.
While other models would have more complaints against them, the cars would start showing these issues early into their lifespan this year, which is just not acceptable.
The biggest issue that affected the 2008 Chevy Corvette was the fuel system.
The NHTSA filed over 336 complaints regarding the fuel system and how an intense smell of fuel would emanate from the fuel door.
This was declared a safety issue and was a common manufacturing defect in the model. On top of this, the engine was poorly made and had a chance to fail, which was very common.
Another very common issue was the airbag sensor lights, which would stay on.
#2 Worst Year: 2005 Chevy Corvette
This lineup model faced the most problems, issues, and complaints, which is why I decided to place the 2005 Chevy Corvette at 2nd place on the list.
These problems stemmed from the car's transmission, lighting, electrical and braking systems, which had to be recalled six different times.
The transmission was faulty and would get stuck in parking mode, while the battery would just not hold a charge. Sometimes the push button wouldn't work either, which is just baffling.
The NHTSA raised concern on the electronic stability of the brakes while loss of power steering and low beam headlights led to 2 separate recalls, which affected more than 200,000 cars.
#3 Worst Year: 2002 Chevy Corvette
I am placing the 2002 Chevy Corvette in 3rd place on this list because it was recalled three times and faced many electrical, lighting, and transmission issues, which hurt the reputation and integrity of the car and the lineup.
One such recall was related to the GM electronic column locking, which, if it would happen while driving, could result in a crash as it occurs without warning.
This major issue was accompanied by gas tank unit failure and lock failure, which made driving and riding inside the car a very annoying experience.
There were also a lot of ground fault issues and mechanism failures, which further hurt the car's reputation.
#4 Worst Year: 2017 Chevy Corvette
2017 was a rough year for Chevy Corvette, considering the NHTSA sent out a lot of complaints against the 2017 Chevy Corvette's wheels, and many customers complained about the electrical issues and transmission problems surrounding the model.
The car's rims were made of poor quality, which led to the cracking multiple times, despite getting fixed and not being subjected to bad weather.
Transmission slipping was common, especially between the 2nd and 3rd gear, all while it would hesitate often.
This year, the car also faced three different recalls, the biggest of which was the airbags not deploying, which posed a very big safety risk and led to the recall of 3.6 million cars.
#5 Worst Year: 2015 Chevy Corvette
The jerky and problem-heavy 2015 Chevy Corvette are well known for its list of issues, so I decided to place it in 5th place.
Among the issues was the issue regarding the front airbags not deploying, which, as I discussed in the 2017 model, led to many recalls and safety risks.
With the transmission jerking, shuddering and eventually failing, you needed all the safety you could get when driving this vehicle.
The drivetrain was also quite problematic as it would start to vibrate at around 1300 RPM and shudder between 35 to 45 mph.
All of this was topped by the front end shaking when taking sharp turns.
#6 Worst Year: 2019 Chevy Corvette
2019 would be another troublesome year for the Chevy Corvette as this year's version would also face many wheel-related issues and issues on a small scale, which spanned from the engine to the exhaust and steering.
This year also had the 2019 Chevy Corvette suffer from one recall which had hard and fast acceleration disabling airbags.
The biggest issue was the wheel, whose rims were still problematic. However, instead of cracking, they were now bending, and a distinct clicking noise could be heard when turning.
The engine would shudder and stall at take-off, and tire chatter was very common. All of these issues forced me to place this model in 6th place.
#7 Worst Year: 2016 Chevy Corvette
Like the 2017 and 2019 models, the 2016 Chevy Corvette also suffered from bad and troublesome wheels, along with two recalls and many different issues that affected the engine and transmission.
The wheels, just like the 2017 model, were prone to cracking and would do so despite not being heavily worn out. This issue was brought up by the NHTSA as well.
The issues surrounding the front airbags not deploying were also present in this model, which is sad to see.
Apart from this, transmission slipping, improper shifting, a noisy turbocharger, and lifter failure were common occurrences.
Because of these issues, I decide to place the car in 7th place.
#8 Worst Year: 2003 Chevy Corvette
Taking the last place on this list is the 2003 Chevy Corvette, which was recalled three different times and had a lot of complaints regarding the steering, body, and windows, which are why it gets the lowest ranking.
The car windows would get stuck and not go down; they would also get scars on the tinted windows.
The clear coat and paint of the car tended to peel and bubble off. These were annoying but not life-threatening issues.
The major problems were regarding the electronic column lock and random airbag behavior, which would deploy randomly or not deploy at all, both posing significant risks to the driver and passenger.
What Are The Most Common Problems With The Chevy Corvette?
Despite the Chevy Corvette being produced for more than 70 years, the lineup has faced many issues over the years, quite a few common in various models.
I will be discussing these problems here:
1. Engine Issues
Engine problems are quite common in general. However, you don't usually expect them from luxury sports cars.
The common problems Corvette engines face include leaking gasket heads and warn timing chains along with the occasional engine failure.
These issues can get quite costly considering the premium nature of the Chevy Corvette, so make sure to inspect the engine before any purchase.
2. Transmission Problems
Apart from the usual clunky and jerky nature of faulty transmissions, other issues surrounding the Chevy Corvette transmissions include the gear slipping and being generally hard to shift.
This would be bad enough, but the transmissions are also not as durable as they should be, which results in a lot of stalling and jerky vibrations.
3. Airbag Deployment Issues
Many models of the Chevy Corvette suffered from a defect that prevented the airbags from deploying at all.
This issue was quite dangerous because the Corvette is a sports car so going at high speeds is quite common.
This issue led to a very massive recall, which resulted in 3.6 million units being recalled, which caused many problems for owners of the vehicle.
4. Column Lock
The Chevy Corvette suffered from a very common problem regarding the steering lock engaging while driving, which would make the driver lose control and increase the risk of car crashes.
The problem resulted from a faulty locking plate which you could have changed, or you could purchase a repair kit.
However, this is not a full-proof way to resolve the problem. This issue also led to a huge recall which affected more than 100,000 units.
5. Leaking Battery
Many models of the Chevy Corvette came with a design flaw which resulted in the case crank being too close to the battery posts. The battery acid leaked out of the sides and onto the PCM.
This acid would, over time, degrade the PCM and the wiring harness, which could cause a lot of damage to the internals of the engine and the battery, which would then have to be replaced.
Frequently Asked Questions
Q1. Which Year Corvette Is The Cheapest?
The cheapest and most affordable Chevy Corvette you can buy is the 1984 Chevrolet Corvette Coupe.
You can get the low price of $3,599, which is a steal considering the model is extremely reliable great in terms of performance.
While it lacks the high-tech features of current day Corvettes, the 1984 model is a car everyone can buy.
Q2. Is Buying A Corvette A Good Investment?
A Chevrolet Corvette is undoubtedly a great investment as the cars in the lineup are extremely dependable and fast-paced and provide great performance.
Models such as the 1997 Chevrolet Corvette are known for being driven flawlessly for more than 20 years, with little to no major repairs and maintenances.
Corvettes, in general, are one of the reliable supercars in the industry and are a good investment.
Q3. Are Corvettes Expensive To Maintain?
This Alone should tell you that Corvettes are expensive to maintain.
The yearly cost to maintain a Chevy Corvette is reported to be $737, which is quite a bit higher when compared to the industry average of cars of the same type, which cost $651 per year.
If your Chevy Corvette requires any major repairs, this cost can increase dramatically, so make sure to take good care of your car.
Q4. Can I Daily Drive A Corvette?
While being marketed as sports cars, the Chevy Corvette is also very suitable for daily driving.
Featuring a very efficient engine, the Chevy Corvette has a decent mileage for city usage and performs just as well in the city streets as on the race track or highways.
It is the best of both worlds and if you have a Chevy Corvette, then drive it daily as it will make a lot of trips more tolerable.
Q5. What Is High Mileage For A Corvette?
Assuming the average mileage of 13,000 miles per year, your Chevy Corvette should easily last you 200,000 miles.
However, with proper maintenance and the right model, you have yourself a vehicle that can easily last you decades with little to no issues and run flawlessly.
Long story short, high mileage for the Chevy Corvette is above 200,000 miles which is a lot of travel distance and should cover you for 10-13 years.
Conclusion
The Chevy Corvette has been in the market for a long time.
General Motors shows no signs of stopping the lineup production for years to come, which is great considering the series is known for having amazing models such as 2020.
Still, sometimes issues can arise, resulting in problematic and bad models such as 2008 one.
Regardless of the best and worst years for Chevy Corvette, owning one is a huge luxury and a thing you can most certainly brag about.
Now that you have all this information, you can get the best model and avoid the ones with a lot of issues.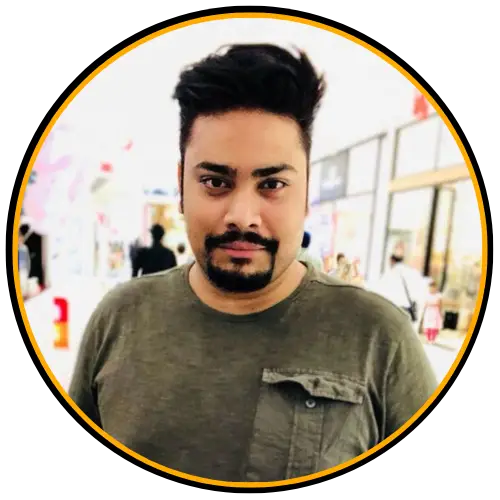 I am Tahir Azam, and I have been writing amazing articles for TaxiHack for as long as I can remember. I know everything that is to know when it comes to automobiles and is always on top of industry news and developments. While I am not an expert by any means, I pride myself on knowing the ins and outs of many different problems and, of course, their solutions. The articles on our website are some of the best and well-researched content that you will find, and I spend countless hours making sure this remains to be true. This is why I ask you to take your time out and read some of my articles, especially if you find a topic that resonates with you or is something you are looking into. This way, you will find the perfect mix of information and tips on your desired topic. Learn more about Tahir.