For parents, it is essential to install a car seat for the safety and comfort of their child when riding with them in a vehicle.
But occasionally, these car seats can damage the interior of the vehicle without even realizing it, which can cost you a lot for repairs.
This is why you should maintain an inspection all the time and install the seat carefully.
You might be wondering how to prevent car seat marks on leather?
There are certain easy steps that you can follow and regularly imply, which will make a big difference.
Here are the 5 ways you can try below:
Using Seat Protectors
Applying The CCR Method
Using DIY Covers Or Mats
Using Towels
Using Shelf Liner Paper
This article will assist you in discovering ways in which you can prevent damage from happening because of your car seat. Make sure to read it till the end!
5 Ways To Prevent Car Seat Marks On Your Car's Leather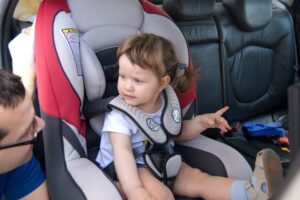 When it comes to your child's safety, you always want to do the right thing.
This is why installing a car seat is crucial, particularly when your child is still too young to ride on a vehicle's seat belt.
Nonetheless, when a car seat is installed on leather seats, there are high chances your car seat will ruin your vehicle's luxurious and expensive leather.
This will ruin the look of your car, but if you are unfamiliar with what to do and start trying home remedies on your own to fix the issue, that can lead to substantial situations, and you might end up spending a lot for repairing.
With that being said, here are some things you can try to control the damage or avoid it from happening at all.
1. Using Seat Protectors
This is one of the most effective ways to safeguard your vehicle's leather from the child's car seat.
The covers will operate as a shield, are simple to use, and can be extra durable as they will be eligible to take all the friction caused while installing your child's seat or when your child is seated on it.
You can also look for waterproof protectors to prevent any liquid from getting onto the leather of your vehicle because stains can either build up or wear out the quality of the leather.
In addition to that, there are also slide-proof car seat covers that will work perfectly when you are installing your child's car seat as they can impede scratches from occurring.
TOP PICK
2. Applying The CCR Method
First of all, what exactly does the abbreviation CCR mean?
Well, CCR stands for Clean, Condition, and Rest. This method is usually used to grasp provisional destruction.
You can obtain this method for your vehicle's leather as it is extremely simple to follow.
However, this method might start to irritate you after some time. This is because you will have to remove the car seat to clean and condition it and use various conditioners.
Then you will have to let the vehicle's leather rest after the previous steps to see the marks are not there anymore.
This can be irritating to follow for the long term, but it is considered inexpensive than purchasing new leather.
3. Using DIY Covers Or Mats
Various experts suggest this because it is also considered one of the cheapest ways to prevent any damages from happening.
You can make covers on your own in different forms, such as non-skid, plastic, canvas, or quilted.
These covers are truly convenient, and you can find them in stores near you or simply buy them online or make them by yourself.
To make things easier for you, one of the most famous mats that you can find are rubber mats.
The considerable thing about these mats is that you can simply cut them according to your preference, such as cutting them to match the size of the child's car seat so you can cover the area it will be placed.
Furthermore, another great thing about these mats is that they can prevent your child's car seat from slipping, which will avoid scratches and keep the seat maintained in place.
4. Using Towels
This is possibly the cheapest and the simplest way to protect your vehicle's leather from any kind of damage. You can use towels to position them under your child's car seat.
This method is best for you if you do not wish to spend extra money on expensive materials because this method tends to work well in some cases.
This hack can work on any kind of safety seat that you have installed, so there is nothing to worry about here.
Just make sure that you are using a thick towel so it can provide you with the same degree of security a leather vehicle seat protector would.
Although this will not jeopardize your child's life or mess the way you install a car seat, it may still not be able to act as effectively as a car seat protector performs since this method cannot be used on a long-term basis.
Do keep in mind that it is suggested that you should not fold or roll the towel when you place it under your child's car seat.
This is because, during a crash, it may compress, which can cause severe injuries to your child.
5. Using Shelf Liner Paper
The use of shelf liner paper exists to grate the sharp marks left on the leather seat of your vehicle because of the indentations on the corners of your child's car seat.
These papers are designed to work for a long period, so you can use the car seat without worrying too much about the wrinkles or the car seat sliding on the surface of the leather seats. You have nothing to worry about as this situation can be prevented.
Moreover, if you wish to use seat protectors, you can still use your shelf liner papers and place them on the seat protectors and then your child's car seat.
This will provide additional protection to the leather.
How To Remove Marks On The Leather Car Seat
I'm providing this guide if your car seat already has marks on them and you wish to remove them immediately.
These methods are also exceptionally effective and will make the appearance of your vehicle brand new. Just make sure to follow these tips accordingly for better results.
Nonetheless, do keep in mind that you not only want to prevent damages caused by your child's car seat but also maintain the leather for an extensive period as it can be expensive.
So here are some tips you might want to try:
1. Maintenance
For your vehicle to look luxurious and stand out, it is recommended to clean your vehicle regularly inside and out.
To prevent damage to your leather, make sure to remove any dirt or debris that might be stuck in your vehicle seat as well as your child's car seat by using a vacuum.
You can also use wipes to reach areas that the vacuum could not but make sure to avoid any bleach-based products.
This is because bleach contains chemicals that can be intense for the leather.
Instead, you can use the dishwasher mixed with water, or you can consult a professional for better information.
2. Lemon Juice
You might be surprised, but yes, this method works incredibly.
You can mix the lemon juice with cream of tartar using the 1:1 ratio as that will be more effective and also prevent any damages from happening due to the extra mixture.
You can apply this to pale leather instead because it can bleach the seat.
For this method to work effectively, apply the mix and let it sit onto the surface for about half an hour. After doing so, you can clean the area gently by using a soft sponge.
Now you will be able to see a high difference as all the dirt will come off smoothly. Make sure to put an air freshener in your vehicle to eliminate the smell of the mixture if you do not like it.
3. Vinegar
Vinegar is one of the most used products when it comes to cleaning certain areas. Whether it is a clogged sink, rusted items, or cleaning your vehicle's leather cab seat.
The best way to use this is by mixing vinegar and olive oil and applying them lightly on the seats.
Let it sit for about 7 to 8 minutes and then clean it with a dry cloth from every single area it was applied to remove all stains.
4. Baking Soda
This product works well when it comes to removing grease stains on your leather car seat. To get the best results, you can apply a small amount of baking soda to the seats of your vehicle.
And then, you can rub the area by using a damp soft sponge or cloth and letting it sit on the surface for a couple of hours or maybe overnight, whatever suits you well.
This method will absorb all the grease stains, which will make it easy for you to wipe them off by using a damp sponge. After doing so, make sure to clean the area by using a dry towel.
You can finish it up by using a leather conditioner that will make it shine, avoid cracking or any stains from happening again.
Conclusion
I hope you finally got the answer to the question of how to prevent car seat marks on leather.
With the methods provided above, you can skillfully use them and protect your luxurious leather.
Car seats are essential for the safety of your child but can also ruin the quality of the leather.
With the guide above, you will be able to prevent it from happening, but if it does transpire, you can also use the tips mentioned above with ordinary products that you can find at home and make sure to clean regularly for longevity.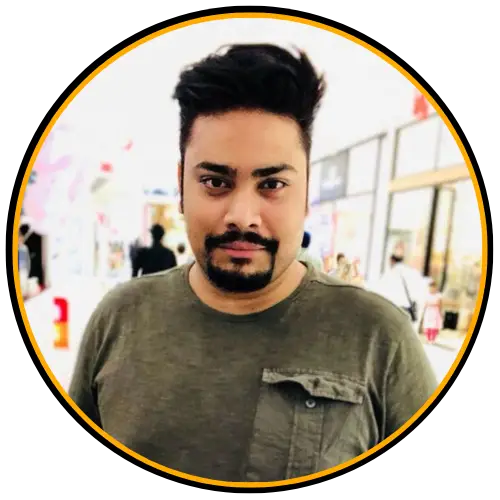 I am Tahir Azam, and I have been writing amazing articles for TaxiHack for as long as I can remember. I know everything that is to know when it comes to automobiles and is always on top of industry news and developments. While I am not an expert by any means, I pride myself on knowing the ins and outs of many different problems and, of course, their solutions. The articles on our website are some of the best and well-researched content that you will find, and I spend countless hours making sure this remains to be true. This is why I ask you to take your time out and read some of my articles, especially if you find a topic that resonates with you or is something you are looking into. This way, you will find the perfect mix of information and tips on your desired topic. Learn more about Tahir.