Ford Fusion vehicles are known for their convenience, capacity, performance, and dependability.
It is worth mentioning that in October 2009, the Ford Fusion broke into the top 10 best-selling automobiles in the United States for the very first time.
Furthermore, it is a domestic automaker's best-selling vehicle. So, you probably consider it a reliable vehicle. But there are still other factors to look into before concluding.
So, how long do Ford Fusions last?
Some owners believe that the Ford Fusion can last up to 15 years, although this depends on the model year, engine type, and several miles are driven every year.
A Ford Fusion may normally last around 200,000 miles up to 250,000 miles if you follow a good maintenance program.
To better understand the Ford Fusion, it will be beneficial for you to read this article until the end.
I have included various important factors such as the longevity of its car parts and compared Ford Fusion with other vehicles, and tips on how you can make it last longer.
Additionally, there is also a frequently asked questions section, so be sure to read the article until the very end.
What Is The Average Life Expectancy Of A Ford Fusion?
A well-kept Ford Fusion can easily exceed 200,000 miles up to 250,000 miles.
This benchmark is commonly used to assess a car's dependability. Fusions have been reported to go beyond 250,000 miles.
Moreover, it is also said to last up to 15 years while providing excellent services. However, you must know that several variables can influence this number.
The reliability ratings for the Fusion vary by model year. Although certain Fusion models may reach 250,000 miles, others may not.
If you wish to maintain your Fusion on the path and get the most out of it, you will require bearing with routine maintenance.
It is also worth noting that a Ford Fusion must visit the mechanic or the technician for unscheduled repairs 0.33 times each year, with a 12 percent possibility of significant issues.
Ford Fusion owners also pay a standard of $495,14 every year on maintenance.
Does Ford Fusion Last Longer Than Other Similar Vehicles?
The most important test for judging the Ford Fusion's durability, reliability, and safety is to compare it against the competitors.
All potential competitors' data will determine the data's credibility. This information will assist you in deciding whether or not to purchase this vehicle.
So let's get started!
1. Ford Fusion Vs. Honda Accord
Honda vehicles are distinguished by their performance.
While the Ford Fusion has a larger engine arrangement than the Honda Accord, the Accord has better overall performance and fuel economy, making it a more reliable vehicle.
But let's compare the two to see which is better.
The Ford Fusion and the Honda Accord can last around 200,000 miles up to 250,000 miles on the odometer.
The J.D. Power gave the Honda Accord a reliability score of 82 out of 100, whereas the Ford Fusion received 87 out of 100.
The Repair Pal gave the Ford Fusion a reliability score of 4.0 out of 5, and the Honda Accord received 4.5 out of 5.
Ford Fusion is cheaper than the Honda Accord.
The Honda Accord can easily pass through tight spaces, whereas the size of the Ford Fusion is bigger.
The Ford Fusion has better standard features as well as advanced tech features.
The Honda Accord has more space and is a more modern and stylish interior.
The Honda Accord has over 12,261 complaints on more than 31 model years, whereas the Ford Fusion has around 2031 complaints on more than 15 model years.
Overall, both are high-performing vehicles and excellent in their ways.
But you cannot ignore the number of complaints about the Honda Accord, which might make it a problematic vehicle and not worth purchasing.
Related: How Many Miles Will A Honda Accord Last?
2. Ford Fusion Vs. Mazda6
Both Ford Fusion and Mazda6 have significantly more panache and nuance in their appearance, and it is also far more fun behind the wheel than most other mid-size sedans.
But let's compare the two to see which one is better.
The Ford Fusion and the Mazda6 can last between 200,000 miles up to 250,000 miles on the odometer.
The J.D. Power gave the Mazda6 a reliability score of 86 out of 100, one point less than the Ford Fusion score.
Both the Ford Fusion and the Mazda6 have a reliability score of 4.0 out of 5.
The Mazda6 has more fuel economy than the Ford Fusion.
The towing capacity of the Ford Fusion is a lot more than the Mazda6.
The Mazda6 has more engine power and produces more horsepower and torque than the Ford Fusion.
The Mazda6 has fewer complaints than the Ford Fusion, around 267 on more than 18 model years.
The Mazda6 is a lot more powerful and efficient than the Ford Fusion, but in terms of longevity and reliability, both of them are equal.
You can decide which vehicle to purchase according to what you are looking for in a vehicle, so it's best to do more research.
Related: How Long Do Mazda6 Last?
3. Ford Fusion Vs. Hyundai Sonata
Despite its impending retirement, the Ford Fusion offers excellent hybrid fuel economy and classic styling.
The Hyundai Sonata, on the other hand, comes with a distinct luxury-car vibe and amenities that competition sedans lack.
Now let's compare the two to see which a better option is.
The Ford Fusion and the Hyundai Sonata can last around 200,000 miles up to 250,000 miles on the odometer.
The J.D. Power gave the Hyundai Sonata a reliability score of 83 out of 100, which is a little less than Ford Fusion's scores.
Both the Hyundai Sonata and the Ford Fusion received reliability scores of 4.0 out of 5 by the Repair Pal.
The Ford Fusion has sharper styling than the Hyundai Sonata.
The cabin of the Hyundai Sonata is more spacious, quiet, and comfortable than the Ford Fusion cabin.
The Hyundai Sonata does not have a sporty edge like the Ford Fusion.
The Hyundai Sonata has more fuel economy and is more efficient than the Ford Fusion.
The Hyundai Sonata has a lot more serious problems and complaints than the Ford Fusion.
Overall, both the sedans are unique and efficient in their ways. But the choice is yours to make depending on what you are looking for in a vehicle.
However, choose the right model year that does not have many issues.
Life Expectancy Of Ford Fusion Car Parts
If you've read this far, you're probably aware that this is another important factor to consider when purchasing a Ford Fusion.
Drivers must maintain a car's components for it to last longer. Remember that keeping the Ford Fusion's parts in good condition might extend its lifespan.
Please make a point of thoroughly reading it and adopting it into your daily routine.
Average Lifespan Of Ford Fusion Brake Pads
According to Ford's promises, Ford Fusion brakes must be able to last between 30,000 miles to 50,000 miles. Brakes can last up to 55,000 miles, according to multiple Fusion owners.
On the other hand, a Brake lifetime is determined by various elements, including your driving habits, topography, and many more.
Average Lifespan Of Ford Fusion Battery
The battery in a Ford Fusion can last up to 80,000 miles if it is well taken care of in its lifetime.
Make sure the battery is fastened accurately inside the vehicle because loose connections are the major reason the battery life runs out quickly.
It would help if you also cleaned the battery daily so no corrosion or dirt builds upon it that can ruin its life.
You must also keep in mind that if you maintain your batteries cold, you may be able to broaden their life beyond 100,000 miles.
Average Lifespan Of Ford Fusion Tires
For your information, Michelin tires are used on most Ford Fusions and can last up to ten years.
However, it would help if you kept in mind that Ford recommends frequently inflating tire air pressure to extend the life of the tires.
You should also rotate them every 5000 miles or so. This way, the tires will be strong and deliver efficient performance at all times.
Average Lifespan Of Ford Fusion Transmission
Ford Fusion transmission systems have a range of 80,000 miles up to 180,000 miles of service life on them. You should inspect the transmission system regularly.
This is because gearbox difficulties can also affect other vehicle components to drain. Repairs and replacements can be extremely costly.
So make sure to change the fluids as needed and keep an eye on them.
Average Lifespan Of Ford Fusion Spark Plugs
It is worth mentioning that iridium and platinum spark plugs are the most popular spark plugs used in the Ford Fusion automobiles, and they typically last up to 100,000 miles.
You should be aware that the spark plugs are responsible for igniting both the air and the gasoline combination, resulting in an explosion that results in the engine producing power.
They are often examined and replaced if essential when you bring your car in for a tune-up.
Since spark plugs can shortly debilitate, you should inspect them every moment you go for a drive and clean them with a dry cloth regularly to ensure that they continue to function properly.
Average Lifespan Of Ford Fusion Key Fob
The Ford Fusion key fob is expected to last 3 to 4 years. However, the battery wielded in the key fob impacts its longevity.
The battery is believed to require to be updated every so often for the key fob to function properly. Depending on the situation, the battery can last for years or simply a few months.
Changing the battery is preferable if the key fob isn't operating properly.
What Is Good Mileage For A Used Ford Fusion?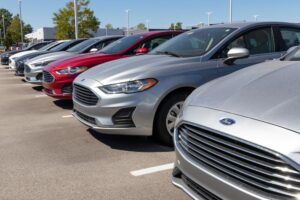 If you are looking for a used Ford Fusion, then a good mileage is said to be around 150,000 miles.
It has been discovered that 6.87 percent of the autos on the market had more than 150,000 kilometers on them.
This suggests that the vehicle has a long service life. It also means that it will not have that many issues, and you will enjoy the experience for a long time without having to pay for repairs or replacing any components.
How To Increase How Long Your Ford Fusion Last
When cars are properly maintained, they may frequently be given rise to the last longer. I'll go through a couple of aspects you should perform daily to extend the life of your Ford Fusion.
So, without further ado, here are some helpful tips.
Keep rust proofing duration consistent.
Reliable and comprehensive maintenance.
Routine upkeep is required.
Quiet and cautious driving.
Clearing program for both the interior and exterior.
Check for any spots that have been endangered by mist or air.
Assess the transmission fluid and replenish it if essential.
Keep the radiator body in good condition.
The air conditioner condenser must be overhauled.
Examine the engine oil every two weeks.
If possible, park the car absent from the elements in a garage.
Look for any leaks in the system.
Before and after each trip, examine the tire tension.
The owner's manual will tell you how to transform the engine oil.
High-quality goods, particularly petroleum, should be used.
You will notice a considerable difference if you follow these guidelines consistently, so be sure to do so.
You may learn more about the Ford Fusion by doing additional research and learning more suggestions.
Problems That Limit The Life Of Your Ford Fusion
Now I'm going to talk about several Ford Fusion issues that you should be aware of to hunt them down before they become out of hand.
1. Automatic Transmission System Shifting Issue
The automatic transmission may break down. The software of the PCM may usually be upgraded to resolve this.
If the problem persists, the valve body can cost around $500 to $700 or transmission, which can cost more, around $1,500 to $2,000, and may need to be replaced.
2. Surged Lug Nuts
During tire rotation, lug nuts expand and should certainly be drilled out. It is said that changing them can cost around $40 up to $60.
3. Suspension Malfunctioning
When driving over bumps or whirling, creaking, other noises can be heard.
Uniting issues on the lower control arms could be one of the issues. This noise can also be caused by a concussion stop brushing with a dry strut.
This would necessitate disassembling the strut assembly, lubricating the jounce bumper, and reassembling everything.
Keep in mind that it will cost around $300 to 350 to fix this problem.
4. Oil Leaking From The Transmission System
Due to a damaged axle shaft authorization, transmission oil starts leaking from the left border half shaft location.
To correct this condition, the axle shaft and the seal must be replaced, which can cost around $800 to 1,000.
Related: Ford Fusion Starting Problems
What To Look For When Buying A Ford Fusion
You should know a few things entirely before acquiring a new or used Ford Fusion.
Before making a purchase, think about the following:
Take a spin in the car.
Ratings and safety features.
Owners reported issues and concerns.
Costs of upkeep and rehabilitation.
List of the best and worst model years.
In comparison to competitors as well as other midsize sedans.
List of benefits and drawbacks.
Returns on investment.
All the generations' car parts and how many times they've been fixed or replaced.
Recalls history.
These factors will help you determine the model year you want to buy. Model years 2010, 2011, and 2012 should be avoided because they have the most issues.
Related: Best And Worst Years For Ford Fusion
Frequently Asked Questions
Q1. Is The Ford Fusion A Reliable Car?
Yes, the Ford Fusion is a reliable vehicle. The Ford Fusion has a 4.0 out of 5.0 reliability rating, which places it 18th out of 24 midsize automobiles.
It also has various safety features and is comfortable to ride in, so it is worth buying.
Q2. Does Ford Fusion Have A Lot Of Problems?
While there are numerous major Ford issues that owners are unaware of, the Fusion has been plagued by engine stalls, fires, a casualty of acceleration, transmission activity, noisy scratching, leaks, problematic lug nuts, and steering failures, to name a few.
Q3. Is It A Good Idea To Buy A Used Ford Fusion?
Yes, it is a good idea to buy a used Ford Fusion. It has an excellent reputation for being a dependable automobile.
In comparison to comparable midsize vehicles, owners have also observed that repair regularity and expenses are ordinary.
The average annual repair cost for most models is under $580, making it accessible to most consumers.
Q4. Does Ford Fusion Rust Easily?
After 3 to 5 years of manufacturing, Ford Fusion automobiles rust, the majority of people protest about rust on the trunk hat.
The chrome over the trunk cap is notorious for having developing issues. As a result, the chrome eats away at the cap, causing corrosion on the painted sections.
This problem is most likely to occur in the model years 2006, 2007, 2010, and 2018.
Q5. Is Ford Fusion Expensive To Maintain?
The Ford Fusion's annual auto maintenance expenditures total $581. The Ford Fusion is far less expensive to maintain than the average vehicle, which costs around $651 annually.
Conclusion
I am confident that if you initiate seeking the advice in this post regularly, you will notice a significant change.
You've probably figured out that the Ford Fusion is a popular midsize sedan that can last longer, is also extremely reliable, and has a fraction of the difficulties that other vehicles have.
However, keep in mind that how long do Ford Fusions last is mostly determined by how generously you care for them, how you drive them, and whether or not you perform routine maintenance.
So, when you buy a vehicle, make sure you're ready to put up with additional care for it.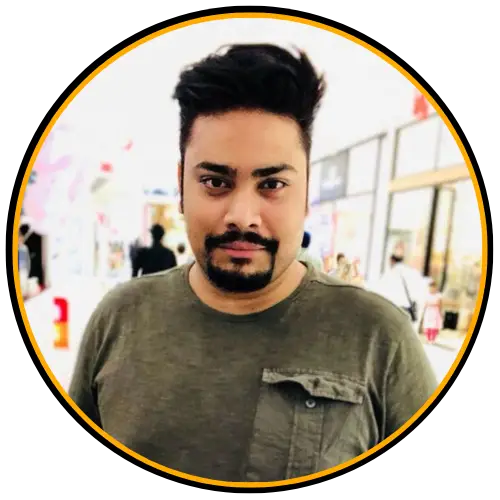 I am Tahir Azam, and I have been writing amazing articles for TaxiHack for as long as I can remember. I know everything that is to know when it comes to automobiles and is always on top of industry news and developments. While I am not an expert by any means, I pride myself on knowing the ins and outs of many different problems and, of course, their solutions. The articles on our website are some of the best and well-researched content that you will find, and I spend countless hours making sure this remains to be true. This is why I ask you to take your time out and read some of my articles, especially if you find a topic that resonates with you or is something you are looking into. This way, you will find the perfect mix of information and tips on your desired topic. Learn more about Tahir.