The Mazda6 has a lot of great features, including smooth handling, dependability, safety, and innovative features that are all important such as keyless access, leather power seats, blind-spot monitoring, Bluetooth system, and so much more.
I would strongly recommend this automobile to anyone looking for a high-quality, low-cost vehicle.
However, before deciding, you must know certain things and look into other important factors that make the decision easier.
So if you are trying to figure out how long do Mazda6 last?
This one is expected to endure between 200k miles up to 250k miles on average.
This means that you can expect it to last between thirteen years to seventeen years maximum. However, this will depend on how well you maintain it and drive it.
It will be best for you to read the complete article to find out more information related to the Mazda6.
I have also included a frequently asked questions section and the end of this article. So be sure to check it out as well.
What Is The Average Life Expectancy Of A Mazda6?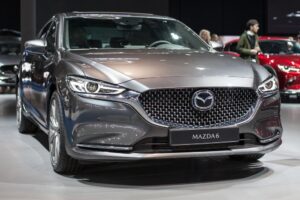 A Mazda6 is expected to endure between 200,000 and 250,000 kilometers.
This also equates to it providing 13 years to 17 years of service.
However, you must also know that a Mazda6 is required to visit the garage for unscheduled maintenance approximately 0.4 times per year, with a 9 percent chance that the problem will be severe.
To help you have a clear understanding, it is worth noting that Mazda6 owners also spend an average of $481 per year on maintenance.
Besides all that, it is also said that Mazda 6 can last longer than 250,000 miles and might be able to reach up to 290,000 miles on the odometer.
Though this will highly depend on how well you take care of the car and provide it regular maintenance or not.
If you want high mileage for your car without any problems occurring, prepare yourself to take extra care of your car.
Does Mazda6 Last Longer Than Other Similar Vehicles?
It's critical to contrast the Mazda6 with other similar vehicle models.
The reason behind this is that it allows one to better grasp Mazda's quality standards and how the Mazda 6 fits into this range.
According to various people, Mazda6 is one of the most reliable vehicles. Still, it is important to compare it with other vehicles to see if this information is true or not.
This information will also be valuable for you and help you decide whether you should buy it or not.
1. Mazda6 Vs. Hyundai Sonata
But it is important to compare the two from different aspects to see which one is much better. According to reports, it is said that the Hyundai Sonata has a better MSRP and engine power.
However, when it comes to the Mazda6, many say that its keyless ignition availability and engine torque are more efficient.
So with that being said, let's compare the two.
The Mazda6 and the Hyundai Sonata can last between 200,000 miles up to 250,000 miles on the odometer.
According to Repair Pal, both the Mazda6 and Hyundai Sonata received an overall reliability rating of 4.0 out of 5. They both also received 83 out of 100 from J.D. Power.
The Hyundai Sonata has more complaints and problems than the Mazda6.
Overall, both of these vehicles are outstanding in terms of performance and reliability.
However, the complaints about Hyundai Sonata might make you question its longevity because it has more problems that can eventually decrease the lifespan of a vehicle.
2. Mazda6 Vs. Nissan Altima
Both the Mazda6 and the Nissan Altima are popular midsize sedans. It is worth noting that they have powerful and efficient engine systems.
However, the Nissan Altima's engine system offers more horsepower, whereas the Mazda 6's engine system offers more torque. But let's compare the two to see which one can last longer.
The Nissan Altima can last longer than the Mazda6.
This is because it spans 250,000 miles up to 300,000 miles, and the Mazda6 can only last up to 250,000 miles.
Both the Nissan Altima and Mazda6 have reliability scores of 4.0 out of 5 but Repair Pal.
However, the J.D. Power gave Nissan Altima an 83 out of 100 for reliability and quality, and Mazda6 received 83 out of 100.
Nissan Altima has around 4814 complaints in more than 28 model years, whereas the Mazda6 has only had 267 complaints in around 18 model years.
Despite Nissan Altima's longer lifespan and more reliability and quality scores, let's not forget that according to various owners, the Mazda 6 can reach around 290,000 miles.
That's not all. The Nissan Altima has more complaints than the Mazda6, which makes the Mazda 6 more dependable and safe.
Related: How Many Miles Can A Nissan Altima Last?
3. Mazda6 Vs. Kia K5
Now when it comes to the Mazda6 versus the Kia K5, you must know that both are outstanding cars that offer spacious and comfortable interiors, excellent features, and efficient engine options.
But to determine which one is better, let's compare them.
The Mazda6 has a longer lifespan than the Kia K5. This is because the Kia K5 can hardly last up to 200,000 miles.
The J.D. Power gave the Mazda6 reliability scores of 83 out of 100.
The Kia K5 has fewer scores, though; it only received 79 out of 100.
The Kia K5 has more complaints and problems than the Mazda6.
If you were looking at either of these cars to purchase, I would highly recommend you buy the Mazda6.
It has better longevity, reliability, and quality scores and fewer complaints which matters a lot.
Life Expectancy Of Mazda6 Car Parts
Mazda6 would not be an efficient vehicle without its car parts. To get the most out of the Mazda6, it is crucial for you to always keep your vehicle's car parts up to date.
It is also important for you to learn about their life expectancy, so you will know when is the right time to fix them or replace them.
Do keep in mind that most car parts would need to be replaced before or close to their expiry date, or else they would cause more serious problems.
If you do not wish to spend a lot of money on repairs or replacements and want the Mazda6 to last for a long period, read this section to expand your knowledge of the important car parts and how you can maintain them.
So with that being said, let's start!
Average Lifespan Of Mazda6 Brake Pads
The Mazda6's brake pads are expected to last between 30,000 miles and 60,000 miles.
Though you must know that if you live in a city or frequently travels in stop-and-go traffic, your brakes will wear out more quickly than if you usually drive on the interstate.
You should know that if you wish to extend the life of your brakes and brake pads, it is highly recommended that you begin braking at a safe distance away from the vehicle, allowing the brakes to alleviate the vehicle to a complete stop.
Moreover, avoid driving in harsh road conditions as that would encourage you to put a lot of pressure on the brakes and the brake pads.
You might have to change your driving habits to make the brake pads last longer.
If you do not follow as mentioned, then there are chances for your pads to wear out or brakes to fail, creating a hazardous situation on the road.
Average Lifespan Of Mazda6 Battery
Being sure of the temperature, driving habits, and maintenance, it is said that the battery of the Mazda6 should last between three to five years maximum.
For your kind information, it is said that warmer temperatures, in general, stimulate the salvation of the battery.
However, you must keep in mind that if your battery is older than three years or five years, you should get regular battery checks and replace it as soon as possible.
It will be best for you to check the attachments regularly before driving and after.
It will also be best to keep your vehicle in a shady area away from the sunlight so you can prolong the life of the Mazda6's battery.
Moreover, make sure the battery is secured in place tightly because the vehicle's vibrations can loosen the connections.
Average Lifespan Of Mazda6 Tires
The tires of the Mazda6 can last anywhere from 35,000 miles up to 75,000 miles, being sure of the integrity and the expense of the tires you buy and lastly, of course, on your driving habits.
You must keep in mind that regularly inspecting, rotating, and balancing your tires will help them last longer.
Besides all that, the tire pressure should also be checked and maintained regularly to ensure that they last as long as possible while also improving fuel economy.
If you want your vehicle to last for a long period without any accidents, be sure to keep a check on your tires before and after your trip.
Average Lifespan Of Mazda6 Transmission
The transmission system of the Mazda6 can last up to 150,000 miles with proper care and regular maintenance.
You must be informed that the transmission fluid levels must be checked regularly to maintain everything operating smoothly.
This is because the transmission system is one of the most important as well as the most sensitive parts of the vehicle.
If it starts to malfunction, then it can cause damage to other parts as well.
If you want a powerful, smooth as well as efficient performance, then keep a check on the transmission system.
Average Lifespan Of Mazda6 Spark Plugs
To start with the spark plugs of the Mazda6, you must know that the Mazda 6 models are equipped with contemporary spark plugs that are manufactured to last at least 100,000 miles and are supposed to be replaced infrequently.
This means that they will be able to last for a long period without causing any trouble or wearing out. However, that's not the case for every car.
Some might have more problems than others. And as the car owner, it is your responsibility to keep a regular check on all the car parts.
It doesn't take much time for the spark plugs to be damaged and cause serious issues to the vehicle. Make sure you go for regular maintenance where the technician can check the plugs.
Average Lifespan Of Mazda6 Key Fob
The key fob of the Mazda6 does not last for a long period because of the battery. The battery that is inside the key fob can stop working or send a signal at around 18 months.
It is worth noting that a key fob of any car will last for a long time, but the battery can wear out quickly.
This can mainly be because you use the fob too much or keep the key fob close to the vehicle when it's locked.
Just make sure to keep the key fob away from the vehicle when the vehicle is turned on or off.
What Is Good Mileage For A Used Mazda6?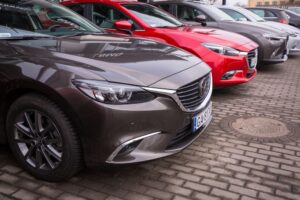 Mazda is well known for the production of high-quality as well as reliable vehicles that can last for a long time.
If you are someone who is looking for a pre-owned Mazda6, then a good mileage would be something between 150,000 miles to 170,000 miles.
This is because many experts say that if the vehicle has more than 100,000 miles on the odometer, it will be less likely to cause serious problems.
It will work like a brand new vehicle and cost you less for maintenance. However, some vehicles are not the same as others.
You might want to check the model years, check their background history, and go for test drives so you can be sure it works efficiently.
How To Increase How Long Your Mazda6 Last
If you own a Mazda6 or are planning to purchase one, then you need to know some tips on how you can prolong the life of the Mazda6.
However, you should follow them at all times to see effective results and see how your vehicle will perform.
So with that being said, here are some ways you can increase the life of the Mazda6:
To keep your car from rusting, wash and check it regularly.
Know about the most common problems with the Mazda6 and the model you own so you can deal with them and fix them before they get too serious.
Make sure you drive smoothly and avoid driving in harsh road conditions.
Regulatory change fluids of the tires as well as the transmission system.
Check the tire pressure.
Make sure to follow the guidelines on the owner's manual provided and go for maintenance as provided in the manual.
With these tips, you will be able to make the Mazda 6 last for a long period.
Plus, you will also get to learn about new things while taking care of the vehicle and it will be a fun experience for you, so make sure to do this regularly.
Problems That Limit The Life Of Your Mazda6
Some problems that will be listed here can have a huge impact on the life of the Mazda6. If you do not want your vehicle to have serious problems, then make sure to read until the very end.
1. Engine Overheating
When the cooling fan management module fails, the engine overheats, and the check engine light glows.
To remedy the difficulty, you'll need to replace the cooling fan module, which will cost between $100 and $150.
2. Slimy Valve Lash Adjuster
On automobiles with high mileage, the valve lash adjusters might become sticky.
From the top of the engine, a thumping disturbance will begin to be heard. The hydraulic valve lash adjusters must be replaced to resolve this issue.
3. Stalling Issues During Acceleration
The Mazda6 stalls or stutters at mild acceleration in 2012 as well as on pre-2009 versions. A software upgrade to the powertrain management module is required to resolve this issue.
4. Shifting Issues
Mazda6s built between 2005 and 2012 are notorious for shifting issues. This can either entail a lot of jerking or a lot of slipping. Lack of software is the most typical cause of this issue.
In most cases, a software update is sufficient to resolve the issue, or else the transmission system is having some difficulties and must be looked at.
5. Whirl Shutter Valve Issues
The check engine light was illuminated in pre-2011 vehicles due to a fault in the swirl shutter valve.
Mazda published a recall for this, so make sure the car you're interested in is included in it.
What To Look For When Buying A Mazda6
Before buying a car, you must know everything about it, so you do not end up regretting your decision.
This information will provide you with a clear understanding of the Mazda6 and help you make the right judgment.
Mazda6 history if buying a used model.
Best and worst model years.
Running cost, maintenance as well as proper information on the car parts.
Common problems and complaints.
Recalls.
Compared with other vehicles.
Resale value.
Features and qualities.
Pros and cons.
Reliability and safety scores.
To satisfy yourself, you can also go for a test drive to see how the vehicle runs, and the rest you can find out by researching the things I have mentioned. This will surely be beneficial for you.
Frequently Asked Questions
Q1. Is The Mazda6 A Reliable Car?
The Mazda6 is a reliable car as it has an excellent reputation in the market. It has an overall reliability score of 4.0 out of 5 on the Repair Pal website.
Q2. Does Mazda6 Have A Lot Of Problems?
Mazda6 does not have a lot of problems, and most of its problems aren't that serious as you can fix them quickly.
It is also said to last up to 200,000 miles without showing any signs of issues.
Q3. Is It A Good Idea To Buy A Used Mazda6?
Yes, buying a used Mazda6 is a good idea. In every sector, the Mazda finished in the prime 100, with the majority of finishes in the middle of the pack.
This is a reliable vehicle; the highest point for seat comfort is 55th, and the lowest point for operating costs is 90th.
Q4. Does Mazda6 Rust Easily?
There have been 20 complaints to the NHTSA about Mazda6 cars between the 2009 and 2010 model years.
Corrosion of the undercarriage has resulted in severe road handling and control issues in a dozen incidents.
Q5. Is Mazda6 Expensive To Maintain?
During the first ten years of ownership, a Mazda6 will cost you $5,507 in maintenance and repairs. This is $1,332 cheaper than the industry average for popular sedans.
Conclusion
So now you know how long do Mazda6 last. I made sure to provide all the important information related to the Mazda 6, so you do not have to search elsewhere.
It seems like the Mazda6 is one of the most reliable mid-size sedans on the market. It barely has any complaints or serious problems, plus you can get high mileage from it as well.
However, you must know that this can only be achieved with proper care and maintenance, so be sure to go for regular check-ups and wash your car whenever you can.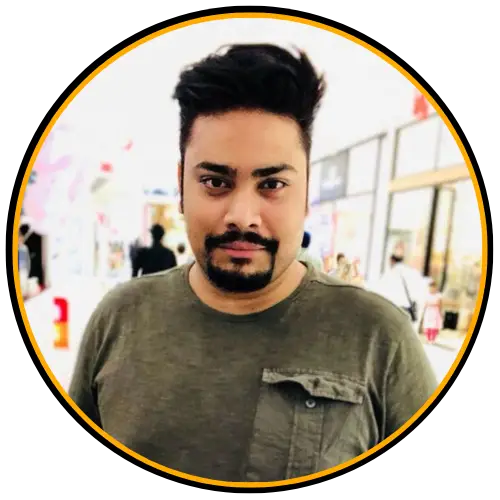 I am Tahir Azam, and I have been writing amazing articles for TaxiHack for as long as I can remember. I know everything that is to know when it comes to automobiles and is always on top of industry news and developments. While I am not an expert by any means, I pride myself on knowing the ins and outs of many different problems and, of course, their solutions. The articles on our website are some of the best and well-researched content that you will find, and I spend countless hours making sure this remains to be true. This is why I ask you to take your time out and read some of my articles, especially if you find a topic that resonates with you or is something you are looking into. This way, you will find the perfect mix of information and tips on your desired topic. Learn more about Tahir.