The Dodge Avenger is a well-known mid-size sedan manufactured between 1994 and 2000 and again between 2007 and 2014.
It's a fantastic driver's car with an appealing appearance, a comfortable interior, and a reasonable price.
But if you are thinking about purchasing it, there are many other things you need to keep in mind as well.
The most frequent question people ask is about a vehicle's longevity. After all, without that, the vehicle would be meaningless.
So if you concerned about how long do Dodge Avengers last?
Well, it is said that when properly maintained and used carefully, the Dodge Avenger is a highly responsible and durable automobile that may last between 200,000 miles up to 250,000 miles.
But do keep in mind that proper care and maintenance are always needed for any vehicle to survive for a long period.
In this article, I will be discussing how you can prolong the life of the Dodge Avenger, share its problems, and provide some tips to help you have a better understanding of this vehicle.
A frequently asked question area will also be available, answering any of your curious questions. Make sure to read the article until the very end.
What Is The Average Life Expectancy Of A Dodge Avenger?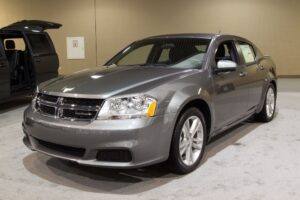 When appropriately maintained and used carefully, the Dodge Avenger is a dependable and robust vehicle that may last between 200,000 miles up to 250,000 miles.
It is also worth mentioning that based on 15,000 miles per year; the Dodge Avenger should endure 13 up to 17 years before needing costly repairs or ceasing to function.
Moving on, keep in mind that a Dodge Avenger requires unexpected maintenance 0.26 times every year, with an 11 percent possibility of a serious problem.
Furthermore, the average cost of repairs for a Dodge Avenger is $541 each year.
According to the data obtained by thedriveradviser.com website, it is said that 19.54 percent of the Avengers have driven 150,000 miles or more in the last year.
Furthermore, many Avengers have accumulated 100,000 miles or more on their odometers.
On the surface, this seems that the Dodge Avenger can dependably exceed 150,000 miles. It's also worth considering what the Avenger could do if hauled to its limits.
Does Dodge Avenger Last Longer Than Other Similar Vehicles?
Now coming over to see how well the Dodge Avenger truly performs, it is crucial to compare it with other vehicles and its competitors.
This information will help you determine how reliable and efficient it is and make it easier for you to decide whether you should purchase it or avoid it.
So without further ado, let's get into it!
1. Dodge Avenger Vs. Kia Optima
The Dodge Avenger looks beautiful and has many features to offer, but driving it is said to be not so fun.
The Kia Optima is a practical and spacious four-door sedan that doubles as a stylish and adventurous vehicle.
However, to decide which one is better, let's compare them with each other.
The Dodge Avenger outperforms the Kia Optima in terms of longevity. The Kia Optima can only last up to 200,000 miles on the odometer.
The Dodge Avenger gets more compliments on its design and interior, whereas the Kia Optima is known to have a simple interior design.
The Kia Optima has better fuel economy than the Dodge Avenger.
The J.D. Power gave the Dodge Avenger a quality and reliability score of 69 out of 100, whereas the Kia Optima received 83 out of 100.
The Repair Pal gave both the Dodge Avenger and the Kia Optima a reliability score of 4.0 out of 5.
The Kia Optima is known to offer more engine power and torque than the Dodge Avenger.
The Kia Optima has around 605 complaints on more than 21 model years, whereas the Dodge Avenger has around 892 complaints on more than 13 model years.
With this information, you will be able to determine which one is a better and more reliable option to purchase.
Before you decide, though, it is best to do more research on both vehicles to be sure about their longevity since there are many factors affecting the lifespan.
Related: How Many Miles Will A Kia Optima Last?
2. Dodge Avenger Vs. Honda Civic
Both the Dodge Avenger and the Honda Civic are popular vehicles all around the world. One of the great things about the two is that both of them have the best safety features and scores.
But let's compare the two to see which one is better.
The Honda Civic has a longer lifespan as it can last between 200k miles to 300k miles.
The Dodge Avenger has more engine capacity than the Honda Civic.
The great thing about Dodge Avenger is that it consumes less fuel, especially on the highway, compared to the Honda Civic.
The Dodge Avenger also has a greater fuel tank capacity compared to the fuel tank capacity of the Honda Civic.
The Honda Civic offers more engine power as well as more torque.
The J.D. Power gave the Honda Civic a reliability score of 82 out of 100, which is more than the scores of the Dodge Avenger.
The Repair Pal gave Honda Civic a reliability score of 4.5 out of 5, which is also slightly more than the Dodge Avenger scores.
The Honda Civic has a lot of problems as there have been around 6456 complaints for more than 31 model years, whereas the Dodge Avenger only has 892 complaints in 13 model years.
Overall, both of these vehicles are excellent and offer excellent performance in their ways.
Even though the Honda Civic has a longer lifespan, you cannot ignore its complaints because they are many more than the Dodge Avenger.
Plus, problems can also compromise the life of a vehicle.
Related: How Many Miles Can A Honda Civic Last?
3. Dodge Avenger Vs. Ford Fusion
Now let's compare the two to see which one is a better option. The 2013 Dodge Avenger boasts a stylish look and features, but it lacks a thrilling driving experience.
The 2013 Ford Fusion Hybrid, on the other hand, not only improves fuel economy but also looks and handles better.
The Ford Fusion can last longer, from 250,000 miles to 300,000 miles, whereas the Dodge Avenger can only last 250,000 miles.
The Dodge Avenger is known to consume less fuel economy, whether on the highway or in the city, compared with the Ford Fusion.
The weight of the Dodge Avenger is less than the Ford Fusion.
The Ford Fusion has a larger cylinder bore and a longer piston stroke.
The Ford Fusion has more engine capacity, power, and torque compared to the Dodge Avenger.
The Repair Pal gave both the Dodge Avenger and the Ford Fusion a reliability score of 4.0 out of 5.
The J.D. Power gave Ford Fusion 87 out of 100, which is more than the scores of Dodge Avenger.
The Ford Fusion has more complaints than the Dodge Avenger, around 2031, in more than 15 model years.
Overall, the Ford Fusion has better longevity, reliability, and quality scores. It also has better features to offer drivers.
However, the complaints might make you question its reliability because many problems are mainly related to the engine system and the steering.
Related: How Many Miles Will A Ford Fusion Last?
Life Expectancy Of Dodge Avenger Car Parts
When it comes to the life expectancy of Dodge Avenger car parts, you must educate yourself. This knowledge will benefit you in the long run.
If any of the parts develop a problem, you will be able to quickly diagnose and resolve it. Make sure you finish reading this section to get a complete understanding.
Average Lifespan Of Dodge Avenger Brake Pads
Brake pads on a Dodge Avenger usually live approximately 30k miles up to 70k miles on the odometer.
This varies greatly depending on your driving technique and the traffic circumstances you are used to.
If you often halt and expedite in crowded-hour traffic, you should anticipate your brakes to bore sooner.
It is worth noting that the replacement brake pads can amount to somewhere from $170 to $196, depending on the parts and the labor involved.
Moreover, premature brake pad wear is caused by complete stops at an increased speed.
Brakes will deteriorate more quickly if you drive aggressively. Keep in mind that the brakes will last longer if you go slow and steadily.
Average Lifespan Of Dodge Avenger Battery
The battery in a Dodge Avenger should last anywhere from 3 to 5 years.
The battery life of a car is affected by various factors, including weather, driving patterns, and the battery type. Maintain a tight grip on your battery.
Your car's vibrations might loosen connections, causing short circuits and interior damage. Short rides should be avoided as much as possible.
The battery does not fully charge during short vehicle rides.
Store your vehicle to avoid significant temperature changes, and maintain your Dodge Avenger indoors.
Corrosion prevention is essential. Clean the terminals with a toothbrush soaked in a baking soda with a water mixture to remove any build-up.
Average Lifespan Of Dodge Avenger Tires
The stock tires on the Dodge Avenger normally last 40k miles to 50k miles, lasting from 3 years to 5 years.
They can, however, wear out far more quickly. This is dependent on a variety of circumstances, including driving patterns, weather, and street situations.
To maintain even wear, twirl tires after reaching every 5k miles.
Your tires will take a greater hammering if you must navigate on difficult and flooded streets or even if you have to take off for off-roading.
Make sure your tire pressure is appropriate every occasional week by checking it. You can also examine your wheel alignment after six months with a mechanic or at a tire shop.
Average Lifespan Of Dodge Avenger Transmission
A Dodge Avenger transmission's overall lifespan is primarily determined by how well it was maintained. Factory defects and how hard you drive the vehicle play a role in this equation.
The Dodge Avenger transmission has been known to last between 130k miles up to 180k miles on average.
However, if all factory method problems have been corrected and the Dodge Avenger has been maintained, a high-quality new transmission can live significantly longer.
It is also highly advisable to change the fluids of the transmission system because a transmission, either without fluid or with old fluid, can malfunction or cause serious issues while driving.
Average Lifespan Of Dodge Avenger Spark Plugs
Your spark plugs are routinely checked when you bring your automobile in for normal maintenance.
Dodge Avenger's spark plugs must be replaced after reaching 30k miles up to 50k miles, or about 100k miles, only if your vehicle has chosen lengthy-life spark plugs.
You need to note that lessened gas mileage, absence of acceleration, hard idling, tough starts, and engine misfires are all symptoms of a fouled spark plug.
If you notice any of these problems while driving your vehicle, you should take it for a check-up immediately before things worsen.
Average Lifespan Of Dodge Avenger Key Fob
At least every 3 to 4 years, you should replace the batteries in your Dodge Avenger's key fob.
The battery's lifetime varies depending on the amount of time it is used, the quality of the battery, and the working conditions.
The key fob tends to last longer, usually around 6 to 8 years, but if the battery is not replaced when needed, it can also affect the life of the key fob, which might require you to replace the fob altogether.
Cells from well-known manufacturers are usually more durable.
What Is Good Mileage For A Used Dodge Avenger?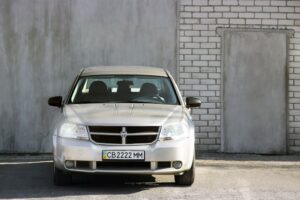 High mileage is defined as a Dodge Avenger with more than 100k kilometers.
This can mean a riskier buy because there's a higher probability of issues; most parts will show signs of damage and break, and there's a greater opportunity for prominent component downfall. You should not, however, judge a car just on its mileage.
However, if you plan to purchase a used Dodge Avenger, it is best to purchase with 150k miles or more on it as it will last for a long period.
It will also be less likely to have any problems, which means that you won't have to spend too much time on repairs and replacements.
Keep in mind that buying a Dodge Avenger with more than 100k miles on the odometer is not always a wrong idea; it all relies on how adequately it has been cared for.
How To Increase How Long Your Dodge Avenger Last
To get better gas mileage, it's important to know what kind of maintenance a Dodge Avenger needs.
Please read all of the steps Dodge recommends for the Dodge Avenger to achieve its maximum life span so you can have a clear understanding.
Adopt a relaxed driving style.
Maintain your vehicle according to the manufacturer's recommendations.
Use high-quality components and fluids.
Keep track of improvements to avoid them from becoming bigger issues.
Clean and wash the Dodge Avenger regularly to eliminate dirt and grime and prevent rust from forming on the color and the undercarriage.
Check the levels of engine petroleum, coolant, brake, and transmission fluid in your Dodge Avenger and finish them off as needed.
To conserve the Dodge Avenger from the weather, make sure to store it inside, if possible, a garage.
To understand where vital components are located, things that the Dodge Avenger requires, and in what amount, and to interpret the symbols and dashboard warning lights, skim the owner's manual.
Do not overload the vehicle at all.
Make sure to replace any damaged parts or components immediately.
Make a habit of doing these things regularly to extend the life of your vehicle. If you maintain consistency in your care, you will see a difference.
Problems That Limit The Life Of Your Dodge Avenger
Besides learning about its longevity and reliability, it is also important to learn about the most common problems with the Dodge Avenger so you can have a detailed understanding.
This information will help you prepare for the problems and fix them quickly before they worsen.
So with that being said, here are some common problems that you must know about.
1. Difficulty Starting
One of the most prevalent issues with the Dodge Avenger is that the anti-theft system prevents the vehicle from starting.
This system affects complications by interfering with the wireless control module.
In this instance, the wireless control module has to be redone. You should have a budget of approximately $100 for this one.
2. Shifting Issues
The transmission of the Dodge Avenger is a severe flaw. It may get stuck in a particular gear, or the shifting may be very rough.
There isn't a single source for these issues. Thus any Avenger with them should be sent to a mechanic. A transmission problem might cost anything from $300 to $1,400.
3. AC Compressor Making Noises
When the air conditioner is turned on, the Dodge Avengers make a knocking noise.
The AC compressor is to blame for this noise, and it can only be rectified by replacing it. This repair will cost between $600 and $650.
4. Probable Fire Risk
One of the cooling fan's connectors may be defective, allowing coolant to seep inside the connector, causing it to short circuit and perhaps snap fire.
If the car hasn't experienced any difficulties before, the wiring harness can be replaced for $100.
If the radiator fan has been harmed, expect to reimburse between $800 and $850 to replace it.
5. Internal Distributor Drawback
The distributor sensor may fail, causing the engine to delay or not be free.
Additionally, the wires leading to the distributor can become damaged internally, causing the same issues. Fixing this will cost approximately $100.
6. Clogged Evaporator Drain
Because of a clogged evaporator drain, the carpet on the vehicle's right passenger side may become moist.
A cabin air filter has to be replaced, and the drain needs to be cleaned. All of this will set you back $50 to $100.
What To Look For When Buying A Dodge Avenger
After reading all that, you have made up your mind about purchasing the Dodge Avenger, then here is a list of things you must look into to be 100% sure.
This information will help you find the perfect model year that is efficient and reliable.
Safety and reliability ratings.
Safety features.
Learn about all the generations.
Pros and cons of the vehicle.
Best and worst model years.
Driving dynamics.
Complaints and recalls.
Car parts.
Learn about the engine, transmission, fuel economy, and so on as well as their capacity.
Potential problems.
Affordability.
Maintenance and repair costs.
Competitors.
These are the factors to consider while purchasing a Dodge Avenger.
If you want the best model and the finest experience, you should look into these things and learn everything you can about them.
Simply avoid the worst model years, such as 2008 until 2014.
Frequently Asked Questions
Q1. Is The Dodge Avenger A Reliable Car?
The Dodge Avenger is a car that is dependable, affordable, and long-lasting.
Many owners appreciate this model's reliable performance and fuel economy, its numerous trim and engine options and a slew of other convenient features.
Q2. Does Dodge Avenger Have A Lot Of Problems?
Over 13 model years, Dodge Avenger owners have filed 892 complaints.
It has also been scored 20th in total reliability out of 29 Dodge models by the dodgeproblems.com website using the PainRankTM approach, with genuine transmission and engine issues.
Q3. Is It A Good Idea To Buy A Used Dodge Avenger?
Yes, it is a good idea to purchase a used Dodge Avenger as it has many great features to offer, has excellent reliability scores, various safety features, and a longer lifespan, which most people look for in a vehicle.
Q4. Does Dodge Avenger Rust Easily?
Although the Dodge Avenger is prone to rust and has received several corrosion complaints over the years, it is not additionally inclined to rust as different likewise priced cars from a similar period.
Q5. Is Dodge Avenger Expensive To Maintain?
Overall, the average yearly repair and maintenance cost for a Dodge Avenger is $541 which is not too much as compared to other vehicles that cost around $652 per year.
Conclusion
There you have it, a well-known midsize sedan that is quite powerful and offers efficient performance. But when it comes to how long do Dodge Avengers last?
You must keep in mind that the longevity of this vehicle highly depends on how well you take care and how often you provide it with maintenance.
If the vehicle is always well taken care of, be prepared to easily get between 200,000 miles up to 250,000 miles.
Be sure to always drive carefully and responsibly and make changes whenever needed so your vehicle can live a longer and stronger life.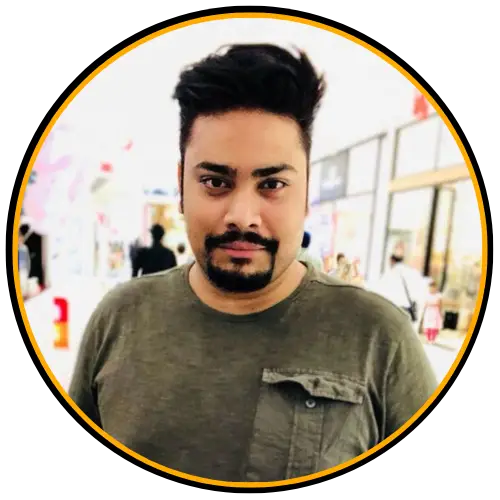 I am Tahir Azam, and I have been writing amazing articles for TaxiHack for as long as I can remember. I know everything that is to know when it comes to automobiles and is always on top of industry news and developments. While I am not an expert by any means, I pride myself on knowing the ins and outs of many different problems and, of course, their solutions. The articles on our website are some of the best and well-researched content that you will find, and I spend countless hours making sure this remains to be true. This is why I ask you to take your time out and read some of my articles, especially if you find a topic that resonates with you or is something you are looking into. This way, you will find the perfect mix of information and tips on your desired topic. Learn more about Tahir.