It is critical to ensure the safety of your kids by adhering to the Hawaiian car seat guidelines.
If you follow, then keep in mind that any harm caused by a collision will be reduced due to this. Plus, you will also learn a lot more that you probably had no idea about.
Car seat laws in Hawaii say when traveling in an automobile, children below the age of 4 must be buckled up in a child safety car seat, and children aged 4 up to 7 must be buckled up in a booster car seat.
Compliance with the law will be the driver's responsibility. The driver will be held accountable for not following the rules.
If you're unfamiliar with Hawaii's car seat laws, continue reading because I'll go through them in this article in a more detailed manner so you can understand them well.
Hawaii Car Seat Requirements By Ages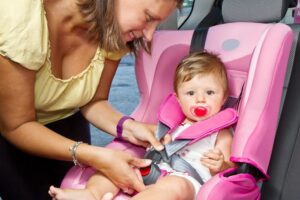 When it comes to the car seat requirements by age in Hawaii, you must know that the rules set are different for every age group, which is why the proper knowledge is required, so parents do not end up making mistakes.
This can risk the child's life, and parents can end up paying a lot of fines.
So if you do not want anything bad to happen, then it is best to read this section carefully.
1 Year Old
At the age of one, the child is quite delicate and would need to sit on a proper child safety seat when riding in the car.
It should only be a rear-facing seat. Ensure he/she is properly buckled, so they do not slip out of the seat.
2 Year Old
When the child is 2, they are still learning to balance themselves. The only option allowed is to sit in a rear-facing car seat because it is the safest place.
For this particular car seat, the requirements are that a child should be around 20 pounds so they can fit well.
3 Year Old
In Hawaii, the law states that a child can sit rear-facing until age 4, so a child that weighs less than 40 pounds can easily fit.
You will, however, have to make some adjustments so the child's upper body and legs can have some space to move around a little.
4 Year Old
You will have to make adjustments, so the rear-facing car seat is not uncomfortable.
You can even transition to a convertible car seat because they can be both rear-facing and forward-facing.
So when the child is big enough, just switch it to forward-facing. The same goes for the child at the age of four.
5 Year Old
Moving on, when the child is five, you will have to keep a close look at the child's height.
If, however, that's the case for your child, a forward-facing car seat is a favorable choice. It should not be above the headrest of the car seat.
6 Year Old
At the age of six, if your child's height and weight are minimum, riding in the forward-facing car seat is the way to go.
But if the child is more than 40 pounds and the height is also growing quickly, then transitioning to a booster seat is sufficient for your child.
7 – 9 Year Old
For kid's ages 7 to 9, the only safest preference is the booster car seat.
However, you must know that this option is only available to children who have outgrown the rear-facing and forward-facing car seats.
10 Year Old
Lastly, most children at the age of ten do not have to sit in a car seat because they will be too big for them, so buckling would be hard.
It would also be more suffocating, and no legroom would be available. This indicates that the child is finally ready to sit with a seat belt in the back seat.
Car Seat Weight And Height Requirements In Hawaii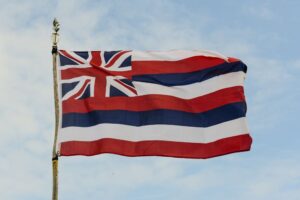 A child that is below the age of 4 must be seated on an infant-only car seat if the weight is below 20 pounds or a rear-facing car seat if the weight is below 40 pounds.
A height of 4 feet 9 inches and weight above 40 pounds must be placed on a booster car seat.
Various child safety car seats allow children up to 80 pounds to sit on.
Type Of Car Seat Laws In Hawaii
Here, I'll go over the many types of car seats your offspring is permitted to use, but you must do so by Hawaii's guidelines to be cautious, so keep reading and ensure you follow them exactly as they've been written.
1. Rear Facing Car Seat
Children below the age of four must travel in a child protection seat. This can be either an infant car seat or a convertible car seat.
Your car's child seat should be installed in the backseat only. This is the best type and one of the best positions of the seat.
Also, keep your child rear-facing till their age is two or till they are done with the car seat.
2. Forward Facing Car Seat
A forward-facing car seat is suitable for toddlers aged one, and up to four or five who weigh more than 20 pounds. In the backseat of the car, the seat must be restrained perfectly well.
Parents should utilize a forward-facing seat until they reach the weight and age limits.
You're not exactly out of the woods if your kid has outgrown the confines of a rear-facing car seat. You still have to follow a few more rules.
3. Booster Seat
Booster seats are required for children aged four to seven who are less than 4'9 inches tall or weigh less than 40 pounds.
It's got to be a belt-positioning booster for the lap and shoulder.
The booster seat will have all of the age as well as capacity restrictions written on it, so read them carefully and follow them.
When Is The Time For My Child To Sit In The Front Seat In Hawaii?
According to the laws in Hawaii, a child that is around the age of 8 and has a height of above 4'9 inches is allowed to sit on the front seat of a car.
However, according to various car manufacturers, this is said to be a dangerous option.
Car manufacturers recommend that a child should be at least 13 or 14 years old to sit in the front seat.
What Happens If You Leave Your Child In A Car In Hawaii?
There will be serious consequences for parents if they leave their child in the vehicle unattended.
Do keep in mind that this applies if the child is under the age of nine and if the parent has left the child inside the car for more than five minutes.
Also, if someone reports to law enforcement about this, then they have the right to remove the child from the vehicle right away. The parents accountable will also be charged with fines.
Taxi Car Seat Laws In Hawaii
Taxis are said to be exempt from the above-mentioned car seat regulations in the state of Hawaii.
However, if you prefer to be extra secure, you should bring your child's car seat with you because it will safeguard your child no matter where you go.
Hawaii Law Regarding Car Seats In Accidents
In the event of an accident, the car seat will be able to protect the child from serious injuries, but you must know that the car seat can get damaged as well.
If the damages are non-visible, it does not mean that they will be safe to use. The AAP and the NHTSA recommend changing the car seat right after an accident.
Uber Car Seat Laws In Hawaii
Uber has been exempt from using child car seats in the state of Hawaii.
But if you do travel in Uber with a child, it's best to always buckle up the child securely in the back seat. Also, if a kid is not properly secured, parents may be issued a ticket.
Conclusion
Overall, the Hawaii car seat laws are pretty easy to remember as well as follow.
If you do follow, then you will be protecting your child, but if you ignore them, then it can be life-threatening for your child.
This is because many deaths happen when a child is not properly restrained.
Other than that, you want to make sure your child is comfortable with the seat he/she is sitting on and has sufficient space to move around his/her legs as well as upper body.
Keep on making adjustments until your child outgrows the seat and transitions slowly so your child can get used to the new car seat as well.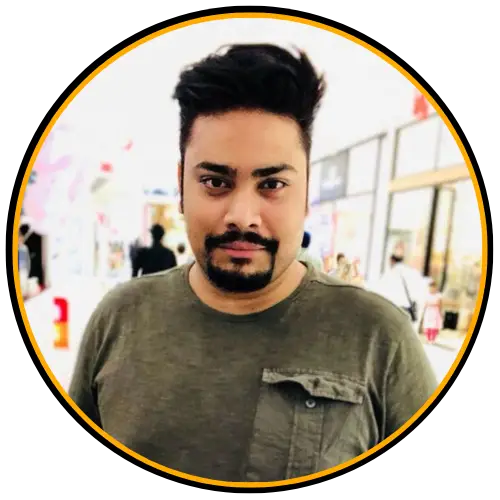 I am Tahir Azam, and I have been writing amazing articles for TaxiHack for as long as I can remember. I know everything that is to know when it comes to automobiles and is always on top of industry news and developments. While I am not an expert by any means, I pride myself on knowing the ins and outs of many different problems and, of course, their solutions. The articles on our website are some of the best and well-researched content that you will find, and I spend countless hours making sure this remains to be true. This is why I ask you to take your time out and read some of my articles, especially if you find a topic that resonates with you or is something you are looking into. This way, you will find the perfect mix of information and tips on your desired topic. Learn more about Tahir.