Children, especially young children, often find it difficult to stay upright in a moving vehicle.
Overall, it is very difficult to promote the safety of infants in vehicles, which is why the state of New York has implemented various car seat laws.
The car seat laws in New York are regulated to allow for safer environments for children in moving vehicles, and failure to follow them can result in a fine.
These laws talk about how children of certain ages should be handled in a moving vehicle and the proper seats that need to be used.
I will go over all of these laws and rules in this article, so make sure to read to the end if you want to ensure your children's safety and follow the state's laws.
New York Car Seat Requirements By Ages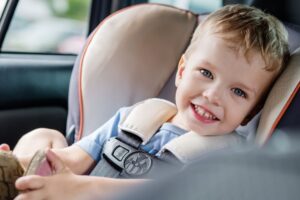 The age requirements for car seat rules in New York change according to the child's age.
These laws start the moment the child is born and constantly develop until the child reaches eight years or above.
1 Year Old
If you are new to parenting and have a 1 year old, then you are required by the law to keep them safe in a car by using a rear facing car seat.
This should also be accompanied by a child restraint system which should be in tandem with the height and weight of the child.
2 Year Old
The same laws which apply to 1 year old continue for your child when they reach the age of 2.
They are still required to use a rear facing car seat and must be properly restrained. This can change if they exceed the seat's weight limit, so you will have to get a new seat.
3 Year Old
Once your child goes over 2 years old, you can transition to using a front facing car seat.
These seats usually come with the requirement to use a harness system that many states have legally required for the child to use.
4 Year Old
Once your child reaches the age of 4, the state of New York allows children to use normal booster seats as long as they fulfill the requirements of the booster seats and outweigh the limits of front facing booster seats.
5 Year Old
Since children in the state of New York can begin to use normal booster seats at the age of 4.
There should be no reason why they should not be able to do so at the age of 5, meaning that the previous laws still count for children aged 5.
6 Year Old
As long as your child is below the size required to use an adult seat belt, they must continue to use booster seats until they can.
As the child grows, you must make sure that the booster seat is adjusted according to their new height and weight.
7 – 9 Year Old
Usually, at around the ages of 7 and 8, the children become big enough that now they can use an adult seat belt. This will make the use of a booster seat redundant.
Hence your child should use a seat belt and can forego a booster seat unless they are still not tall enough, in which case you will have to wait until they get to the right height.
10 Year Old
Your child should have no problems using an adult seat belt at this age.
You should make a habit of having your children use seat belts as required by the state of New York. Not doing so can get you pulled over.
Car Seat Weight And Height Requirements In New York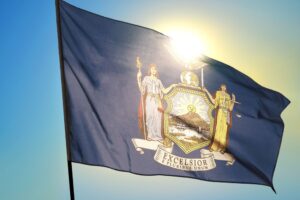 The state of New York is not strict regarding height and weight, but according to the booster seat requirements, young children, usually below 40 pounds or less than 25 inches in length, should use rear-facing seats.
After which they can use the front-facing seats for up to 120 pounds.
Beyond this, they should use booster seats or normal car seats.
Type Of Car Seat Laws In New York
The types of car seat laws set by the state of New York, like many other states, depend on the child's age, the seat, and the seat itself.
Here are the rules that go into all the car seats you can use.
1. Rear Facing Car Seat
Rear facing car seats are usually built for infants aged 2 or below. This is usually a viable seat for children below 40 pounds. It is the safest way for any child of this age to travel.
2. Forward Facing Car Seat
Forward facing car seats are more in line for children aged 2 and above.
For this seat, your child should be below a certain threshold for height and weight, and once they cross this threshold, they can transition to a booster seat.
3. Booster Seat
Children aged four and above can start using booster seats if they reach a certain height.
Booster seats are usually for children below 5 feet, and once your child can wear an adult seat belt, they are no longer required to use a booster seat.
When Is The Time For My Child To Sit In The Front Seat In New York?
According to the state of New York, once your child is capable of sitting on their own using an adult seat belt, they can easily sit in the vehicle's front seat.
However, keeping children in the back seat while they are below a certain age is still recommended.
What Happens If You Leave Your Child In A Car In New York?
While there is not a lot of information related to the state of New York, you should have the idea that leaving your child alone in the car is a risky business, especially for the health of your child.
The New York Senate has passed multiple bills and laws that prevent children aged eight and below from being left inside the car without adult supervision.
This law has been passed to keep young children safe, especially during hot and cold weather.
Between 1998 and 2004, more than 200 children met their end after being left alone and unintended in hot cars, which is a major risk and danger you can risk every time you leave your child alone in a car.
This can also cause you to get charged with a misdemeanor as well.
Taxi Car Seat Laws In New York
As of writing this article, the state of New York does not require you to follow the car seat laws set by the state in Taxis.
This does not mean that there are no rules at all, as you are required to ensure your child is safe, and children below seven should sit on the laps of the adults.
New York Law Regarding Car Seats In Accidents
Every day dozens of accidents occur in the state of New York, and unfortunately, there is little to nothing official about anything related to accidents in car seat laws of New York.
This means that should an accident occur. There are no rules to provide you with any form of compensation.
In the event of an accident, you should get a replacement booster seat as soon as possible.
Uber Car Seat Laws In New York
Similar to how the law operates for Taxi cars, the state of New York does not require that you use any form of a car seat or follow the car seat rules while in an Uber or any other similar application.
The state, however, does pose the same restrictions here, where you have to place children under seven years old in your lap and not let them sit alone on the back seat.
Conclusion
New York car seat laws are all over the place, and with so many different ages and categories to take care of and the threats of fines, you have a lot of incentive to follow the child car seat requirements set by the state of New York.
Even if you do not like these laws, you should follow them as they are what's best for your child and ensure they stay safe in the vehicle.
Hopefully, should be able to understand and follow all these laws after reading this article and the risks if you decide to avoid them.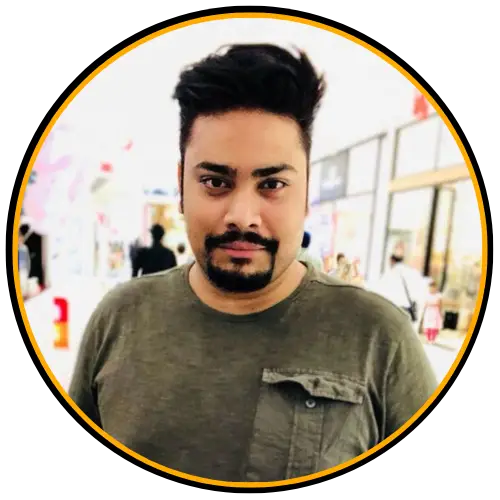 I am Tahir Azam, and I have been writing amazing articles for TaxiHack for as long as I can remember. I know everything that is to know when it comes to automobiles and is always on top of industry news and developments. While I am not an expert by any means, I pride myself on knowing the ins and outs of many different problems and, of course, their solutions. The articles on our website are some of the best and well-researched content that you will find, and I spend countless hours making sure this remains to be true. This is why I ask you to take your time out and read some of my articles, especially if you find a topic that resonates with you or is something you are looking into. This way, you will find the perfect mix of information and tips on your desired topic. Learn more about Tahir.