Did you know that in Georgia, you have a set amount of age and weight rules when it comes to car seat laws that you have to follow? And failure to do so can lead to you breaking the law?
Car seat laws in Georgia are simple, and to the point, though one must pay some attention and understand them properly. Children under four must be in the rear-facing seat.
Children above four must be safely secured to a booster seat in the rear and should not be allowed to sit in front until they are at least thirteen or older.
If you had no idea about these rules or were hazy on the details or the age brackets, you have come to the right place.
Here I'll go through all the rules and regulations an individual should abide by in Georgia.
Georgia Car Seat Requirements By Ages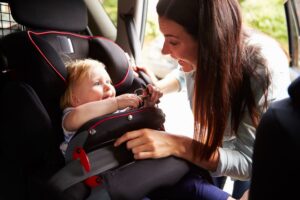 All children below four must be in a secured car seat. Children above four and between 8 must be seated in a booster seat properly secured at the rear seats.
For easy access to information, the requirements have been discussed with various age sets broken down for ease of your mind.
1 Year Old
The child must be seated in a safety-approved seat that has been crashed and tested by the manufacturer.
They should keep using that car seat until they are over 20 pounds and older than 1.
2 Year Old
The child should remain in the back seat attached to the seat, as previously stated above, until they reach the set requirements.
If the child is above 20 pounds and is physically able to top, they should be shifted to a front-facing booster seat as per the comfort of the child and their safety.
3 Year Old
The same rules apply to 3 year olds as discussed above.
The only adjustments should be the movement of the seat restraints as per the comfort and height of the child. If a child is above 20 pounds, then may be shifted to a front-facing seat.
4 Year Old
By the age of four, things start to change a little. You are allowed to have the child on a booster seat.
However, you must keep them safely secured and restrained within them for the utmost security.
These seats come with various harness systems; however, it is recommended to use 5-point harness systems that would ensure the safety of the child to the highest degree.
5 Year Old
The same rules apply to the 5-year-old, as previously discussed.
6 Year Old
Regardless of the difference, the child will still have to follow the same rules provided above.
However, the only changes made will be the minor adjustments of the seat as per the child's requirements with the weight and height of the individual in mind.
7 – 9 Year Old
At 7-9 years, the same rules will apply until the child reaches a weight above 40 pounds and a height above 4 feet and 9 inches.
Then after meeting the set requirements, the child is free to use the regular seat that the car already comes with.
10 Year Old
If the set requirements are met, the child can use the basic seat that the car already comes with, along with safety precautions and the use of the belt that it already has.
However, if the child has not met the requirements of the weight and height stated, they should continue using a booster seat.
Car Seat Weight And Height Requirements In Georgia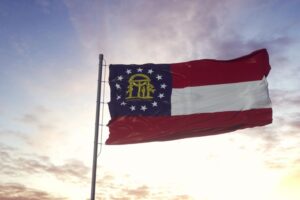 Children below the age of 1 and under 20 pounds will continue to use the back car seat until the age of 4.
After 4, they need to start using a booster seat as long as they are under 40 pounds and 4 feet and 9 inches.
As soon as they exceed 40 pounds and the set height they are free to use a normal seat with the basic safety requirements.
Type Of Car Seat Laws In Georgia
There are different types of laws on the type of seats used.
For example, a booster seat has a set requirement, and a rear facing seat has separate rules and requirements. Therefore, they have different laws to abide by.
1. Rear Facing Car Seat
This seat is best suited for children below four and around 20 pounds. These ensure the safety of a child up to all safety standards.
Provided that the children are safely secured within place properly and therefore they are safe from unforeseen circumstances.
2. Forward Facing Car Seat
This type of seat is used when a child is over one year and is above 20 pounds, and can safely fit onto a front-facing booster seat.
A general rule that can be memorized is that they need to be between 20 and 40 pounds to use this seat.
3. Booster Seat
These, as the name implies, are simple booster seats that are supposed to keep a child upright.
They do not provide as much protection as the two discussed previously. These are used when your child is four or above and below 4 feet and 9 inches.
When Is The Time For My Child To Sit In The Front Seat In Georgia?
By law, a child is supposed to be seated at the back until age eight and above. By 12, these restrictions get a little easier.
However, it is greatly preferred that the child remain seated at the back even when they are at the age of 12, as it is generally safer for children to be seated at the back.
What Happens If You Leave Your Child In A Car In Georgia?
Though it may not be an offense to leave a 13-year-old in the car alone while you run a quick errand on a pleasant day, it is certainly an offense to leave a child that's around 1-2 years alone on a hot and humid day.
In Georgia, the weather turns hot and humid quickly, leading to heat exhaustion and even death for children.
If the child is left in a car alone unsupervised, a parent or guardian can face undesirable consequences; they can be charged with reckless conduct where they risked the safety of another child, which would lead to second-degree child cruelty.
Therefore, it is preferred not to leave your child alone no matter what the occasion as they are fragile beings and require protection from their parents and should always be prioritized no matter what the occasion.
Taxi Car Seat Laws In Georgia
In Georgia, taxis and public transport vehicles are exempted from the law regarding car seats.
Therefore, it turns into the parent's responsibility to bring their seat for the safety of their children.
It is not the taxi driver's responsibility to bring one for them as they are not required to as per the law.
Georgia Law Regarding Car Seats In Accidents
So far, there are no laws regarding accidental situations and seating arrangements. However, it is clearly stated not to use any damaged booster seats or equipment when traveling.
It is also said to not have a child in your lap regardless of where a person is sitting as it may lead to serious injury for the child and the carrier.
Though it is also stated that the child seat should be replaced even if the damage is not seen as it may have been weakened due to collision, one should not risk their child's safety.
Uber Car Seat Laws In Georgia
Uber cars do not meet the definition of public transport vehicles and must therefore provide a seating restraint for children and 18-year-olds regardless of their position in the seating arrangement.
Conclusion
Since you've finished reading this article, you are most likely well versed with the basic knowledge needed to follow the law within Georgia.
Consequently, being well educated in Georgia car seat laws, therefore you will most likely keep your family safe and be a law-abiding individual.
Children are extremely vulnerable, and you should follow these guidelines to keep your child as secure as possible.
These restrictions also apply to taxis and Uber, which is why it is in every parent's best interest to observe Georgia's car seat legislation unless they want issues with the law and authority.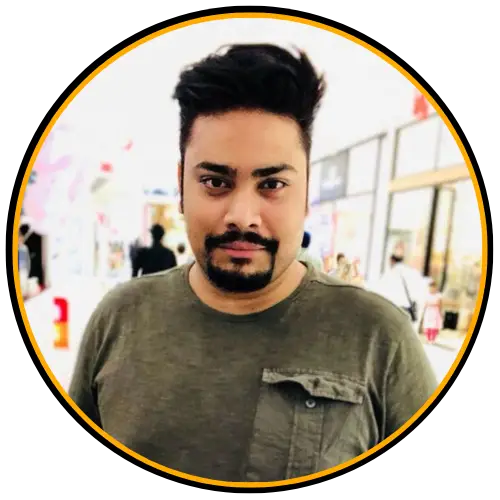 I am Tahir Azam, and I have been writing amazing articles for TaxiHack for as long as I can remember. I know everything that is to know when it comes to automobiles and is always on top of industry news and developments. While I am not an expert by any means, I pride myself on knowing the ins and outs of many different problems and, of course, their solutions. The articles on our website are some of the best and well-researched content that you will find, and I spend countless hours making sure this remains to be true. This is why I ask you to take your time out and read some of my articles, especially if you find a topic that resonates with you or is something you are looking into. This way, you will find the perfect mix of information and tips on your desired topic. Learn more about Tahir.