When it comes to it, laws are created to keep everyone safe and secure one example of these types of laws is seat-related laws for children when it comes to travel so that they could have a safe and comfortable trip without the risk of accidental damage.
Car seat laws in Missouri are focused mainly on the types of seats to use when it comes to the ages of the children traveling, along with their weights and heights.
Children less than four or less than 40 pounds must be in a rear-facing seat, children 4-8, with weight at least 40 pounds or above, will use a forward-facing booster seat, children above 40 pounds and 4 feet, 9 inches of height will use a regular booster seat.
All of this may seem daunting at first. However, there is no need to worry.
I'll go through everything turn by turn, age by age, for your convenience and a relaxed mind while going through these crucial rules.
Missouri Car Seat Requirements By Ages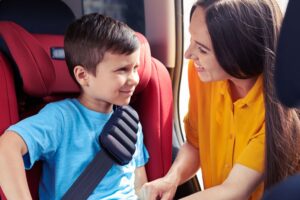 These rules apply to children in Missouri below the age of 8 and even over until they are 13. The rules change as their height and weight change.
The rules have been broken down and swiftly stated below for a comfortable and relaxed read with their corresponding ages.
1 Year Old
Children of age one shall use the rear-facing seat. This seat is the safest option for children as fragile as them.
2 Year Old
2-year-old children shall follow the same rules of using a rear-facing booster seat since it is still the safest option for children of that age set.
3 Year Old
Three years olds shall use the rear-facing booster seat. This seat shall be used until they physically outgrow it and cannot fit in it or have a weight that exceeds 40 pounds.
4 Year Old
At four years of age, children shall keep using the rear-facing seat if their weight is below 40 pounds, but if they are above that weight, they shall shift to a front-facing seat.
5 Year Old
Children of this age will continue to use the front-facing seat.
Parents or Guardians have to make sure they get a seat that has been safety approved and have a higher harness point system.
6 Year Old
6-year-old children in Missouri shall use the front-facing seat with a harness system to keep them safe and secure.
They shall only stop using it once they exceed the height of 4 feet 7 inches.
7 – 9 Year Old
Children of age seven shall use the seat unless they are over 40 pounds, to which they will shift to a regular booster seat. The same goes for eight year olds.
As for nine-year-olds, they shall follow the same criteria unless they are over 80 pounds and above 4 feet and 9 inches. Then they may shift to a regular seat.
10 Year Old
If your child is ten years of age and over 4 feet and 9 inches, they may shift to a regular seat, but if they are below 80 pounds of weight and in the range of 40-60 pounds, they shall remain seated in the front-facing booster seat.
Car Seat Weight And Height Requirements In Missouri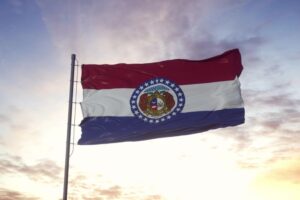 Children below 40 pounds in the state of Missouri shall be seated in a rear-facing seat, for children above 40 pounds shall use a front-facing seat with a harness system.
Children over 40 pounds near the 80 pounds range shall use a booster seat provided they are above the height of 4 feet and 9 inches.
Type Of Car Seat Laws In Missouri
Since the seats change with the height and weight of the child and their age, it is obvious that the rules with those seats shall change as well, as they are made differently with different purposes.
1. Rear Facing Car Seat
Rear-facing seats are the safest option when a child is fragile and in their budding stages.
These seats are designed to keep your children safe in a collision. Children shall use those under 40 pounds under the age of 4
2. Forward Facing Car Seat
As soon as your child hits 4 and is over 40 pounds, they shall start using this seating system.
This seat comes with a harness that protects your child in the event of an accident or a hard knocked break.
3. Booster Seat
As soon as your child exceeds the weight of 40 pounds and is over the height of 4 feet 9 inches or at least that tall, they shall start using a regular booster seat.
This seat is designed to keep your child upright and "boosted" they do not provide as much safety as the previously discussed.
However, these are crucial nonetheless. Therefore must be used regardless since it is the law.
When Is The Time For My Child To Sit In The Front Seat In Missouri?
There is no law on when children are allowed to sit in front of you in Missouri.
However, it is also generally stated that children can sit in front of you as soon as they are over the age of 13 or at least that age.
It is also to be noted that they are still incentivized to stay in the back as they are children, and the rear is the safest for them, and they must be protected in unforeseen circumstances.
What Happens If You Leave Your Child In A Car In Missouri?
The law in Missouri states that if you were to leave a child of age under 11 unsupervised, in a car where the child may be at risk of injury or any kind of fatality, you should be charged in the first degree with a C class felony.
Moreover, if you were to leave a child alone in the second degree, you should be charged with a Class A misdemeanor.
Since there are punishments attached to this act, one should not leave a child alone no matter what the case, but if it is needed, the child shall be supervised by someone over 14 in the car.
Taxi Car Seat Laws In Missouri
The law states that taxis are exempted from the seat law.
However, to be extremely safe when traveling within such vehicles, the parents or guardians should bring the appropriate seating arrangements for their children.
Missouri Law Regarding Car Seats In Accidents
It is extremely saddening when any sort of life is at risk of death when it comes to an accident. It is even scarier if a child is involved in an accident.
These seat laws are created to protect the children traveling in these vehicles.
The law requires the child to be safely secured with their appropriate seat, which would reduce the risk of injury when an accident or crash occurs.
Though there are no noteworthy laws in Missouri regarding who shall replace the damaged seats, it is most likely the duty of the parents to replace them as it is riskier to continue with a damaged one.
Uber Car Seat Laws In Missouri
in Missouri by law, you are required to use a seat when traveling in a car with an appropriate seat for the child you are going with.
That applies to the Uber services as well. These rideshare drivers will have to use a seat for their children no matter the circumstances for safety and not get a ticket for breaking the law.
Though the law does not specify who should be the provider of these seats, therefore it is stressed that the parents or guardians involved should bring the seats needed based on the age and requirements of the child or children they are traveling with to keep them safe and to avoid any sort of confusion if the law were to get involved.
Conclusion
As a parent or guardians, we must keep our children safe and secure at all times as they are fragile beings and cannot do anything themselves and therefore require our help and attention.
This is why such laws have been created so that we were to enforce these safety measures through our actions or face punishment by the law.
You shall now have a clear-cut understanding of Missouri car seat laws and how a seat should be used and for what age group they shall be changed, along with keeping the age of children in mind.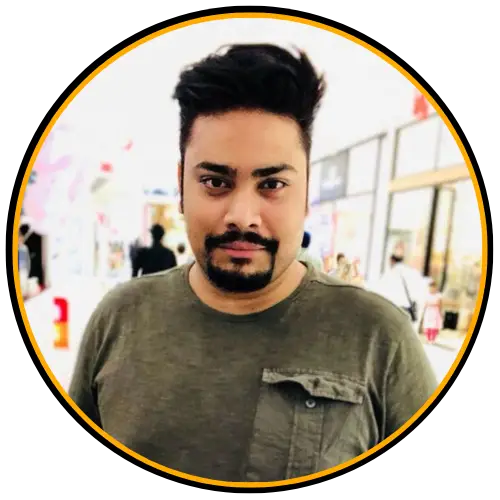 I am Tahir Azam, and I have been writing amazing articles for TaxiHack for as long as I can remember. I know everything that is to know when it comes to automobiles and is always on top of industry news and developments. While I am not an expert by any means, I pride myself on knowing the ins and outs of many different problems and, of course, their solutions. The articles on our website are some of the best and well-researched content that you will find, and I spend countless hours making sure this remains to be true. This is why I ask you to take your time out and read some of my articles, especially if you find a topic that resonates with you or is something you are looking into. This way, you will find the perfect mix of information and tips on your desired topic. Learn more about Tahir.