The last thing you would ever want is to get in a life-threatening accident and risk your child's life. Therefore it is extremely important to be aware of the law for a safe trip for your child.
Car seat laws in Wisconsin are simple and easy to follow, children under 1 and 20 pounds of weight shall use a rear-facing seat, children over 3-4 shall sit in a front-facing seat, and children over 80 pounds, around 8-10 shall use a booster seat.
These rules might sound a little confusing, and I don't blame you for feeling that way, but to help you through this, I simplified all the rules and regulations so that you don't have a hard time understanding them.
Wisconsin Car Seat Requirements By Ages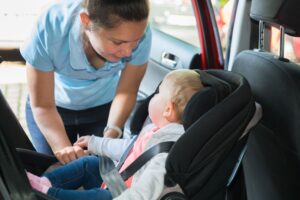 Ideally, these rules apply to children under the age of 9, and as we go lower, there are different rules and different types of seats assigned to kids who require different sorts of attention based on their fragility in Wisconsin.
To save your time, I have separated each rule and seat for different age sets.
That way, it will be extremely easy to pinpoint what you need for your child's safety.
1 Year Old
Rear-facing seats will be given to kids aged one and under who weigh no more than 20 pounds. For this particular age group, these seats offer the necessary safety.
2 Year Old
Two year olds will use the rear-facing seat as well, provided they are still around 20 pounds of weight and have not physically outgrown the seat.
3 Year Old
Children 3 years of age will sit in the rear-facing seat as well until or unless they are over 35 pounds, for which they will simply upgrade to a front-facing seat.
4 Year Old
At this age, your child is most likely over 40 pounds. They shall sit in a front-facing seat.
These seats protect them with a harness system that ensures their safety by keeping them properly secured to the seat.
These seats are a great way to make your child accustomed to the rules we have to follow when sitting in the front.
5 Year Old
Five-year-olds should continue using the front-facing seat since it allows them to safely transition from the rear-facing seat.
6 Year Old
When their weight is between 40 to 80 pounds, and they are no taller than 4 feet and 9 inches, children of the age of 6 must be fastened in a front-facing seat.
7 – 9 Year Old
Children of age seven shall sit in a front-facing seat, and children of age 8 and 9 shall slowly transition into a regular booster seat, provided that their weight is over 40 pounds near 80 pounds, and their height must be 4 feet 9 inches.
10 Year Old
10-year-old children will be seated in a regular booster seat.
This seat provides the added benefit of staying upright in a car, giving them a good transitionary experience to a regular car seat.
Car Seat Weight And Height Requirements In Wisconsin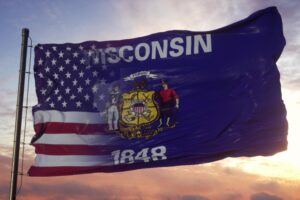 The majority of these regulations apply to children under the age of nine, but there are specific weight and height requirements in Wisconsin.
Children less than 20 pounds of weight must ride in a rear-facing seat, and children between 35 and 40 pounds must switch to a front-facing seat by the time they are about four years old.
Children over 4, and over 40 pounds of weight near the 80 pounds range, shall start using a regular booster seat provided their height is 4 feet and 9 inches.
Type Of Car Seat Laws In Wisconsin
Since there are different types of seats, set for different ages, weights, and height, the rules slightly differ. I have gone through them based on the seats for your ease.
1. Rear Facing Car Seat
For a youngster, these seats offer the highest level of security and safety.
These seats are intended for young, delicate adolescents between the ages of one and four. These seats can support kids weighing between 20 and 35 pounds.
2. Forward Facing Car Seat
These seats serve as a good transitionary phase for children without risking the safety of the previous seat.
These seats are best for children four and onwards, over 40 pounds, and near the height of 4 feet and 9 inches.
These seats also come equipped with a harness system that, in turn, keeps your child well secured.
Depending on what point harness system you opt for, it is recommended to go for a 5-point system for the best security of your child in Wisconsin.
3. Booster Seat
This seat is not as safe as the previous two, but they are still extremely important. Booster seats are meant to help your child stay upright as they grow into a regular seat of the car.
These seats help them learn what it will be like to sit in a car's regular seat and also help them get accustomed to the belt that the car comes with.
When Is The Time For My Child To Sit In The Front Seat In Wisconsin?
According to law in Wisconsin, children are required to be seated in their appropriate seating arrangements, whether rear-facing or front-facing, depending on their age.
Children are allowed to sit in front of you as soon as they reach the age of 13 and over.
However, it is often advised that a kid should always be seated in the back until they are over 17-18.
What Happens If You Leave Your Child In A Car In Wisconsin?
You are not permitted to leave a child in the car alone, unsupervised, if they were to collect any sort of injury or distress.
You shall be held responsible. No child shall be left unattended by the person responsible for the child.
Thus extreme caution must be exercised because children might suffer serious harm from heat exhaustion or heat strokes.
Taxi Car Seat Laws In Wisconsin
Taxis are exempt from the regulation, but parents are still responsible for keeping their children safe during the trip and must reserve a seat in advance for their child to avoid any potential legal issues.
Taxis may be excused from this rule, but to ensure the safety of their children in the event of an accident, parents must get a seat themselves because no vehicle is immune to collisions or accidents.
And the safety of your child should always be your utmost priority.
Wisconsin Law Regarding Car Seats In Accidents
In Wisconsin, the law states that children must ride in a seat based on age, height, and weight.
A child over eight shall ride in a booster seat until or unless they are over 80 pounds and over 4 feet and 9 inches.
This law technically protects a child if you follow the law, but in case you get into an accident, there are no laws that tell you about who should replace the seat for you.
Hence you need to do it as soon as possible since seats get damaged from small collisions very easily.
Uber Car Seat Laws In Wisconsin
The law says that ridesharing services are exempted from this rule, including Uber; therefore, they are not required to provide or have a seating arrangement for your child.
However, as a parent, you must have a seat for your child based on age, height, and weight.
Additionally, having a seat for your child in the car is crucial since it can even give safety in an accident, car wreck, or even reckless driving.
You do not want to get stopped by a police officer on your trip in an Uber and waste your time telling the officer that you couldn't get a seat for your child's safety.
Conclusion
Now that you have read this article, I anticipate that you are aware of the law and make a decision based on the safety and well-being of your child, and stay out of issues from the law.
I hope that after going through these Wisconsin car seat laws, it would have become easy for you to take care of the law and, in turn, take care of your child.
I tried the best I could to help you understand it in the most simplified way, and I wish you a safe and comfortable trip with your family.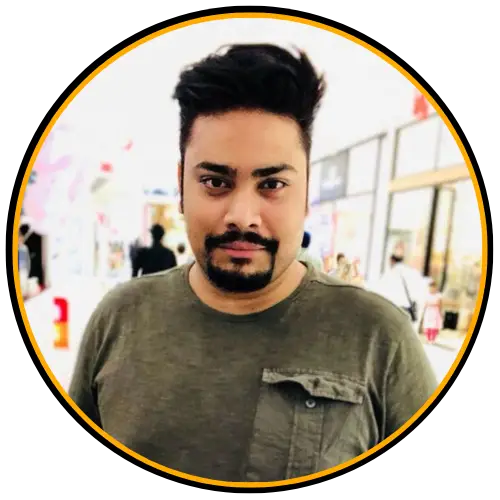 I am Tahir Azam, and I have been writing amazing articles for TaxiHack for as long as I can remember. I know everything that is to know when it comes to automobiles and is always on top of industry news and developments. While I am not an expert by any means, I pride myself on knowing the ins and outs of many different problems and, of course, their solutions. The articles on our website are some of the best and well-researched content that you will find, and I spend countless hours making sure this remains to be true. This is why I ask you to take your time out and read some of my articles, especially if you find a topic that resonates with you or is something you are looking into. This way, you will find the perfect mix of information and tips on your desired topic. Learn more about Tahir.