Lotus is a British automotive company located in Norfolk, England. This company is famous for manufacturing lightweight sports and racing cars that are known for fine handling.
One of the company's most prominent former employees was Danny Bahar. He occupied a senior position and spent a decent amount of time working with the team.
However, he was fired under pretty interesting conditions. This article covers those conditions to help you gain perspective into his stint with Lotus.
Who Was Dany Bahar?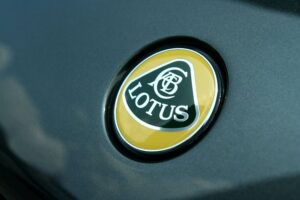 Dany Bahar started his career working with RedBull between 2003 to 2007.
During his time in RedBull, he launched the Formula One racing teams, RedBull and STR (an Italian racing team).
In addition, he remained Ferrari's vice president from 2007 to 2009.
After that, he became the CEO of Group Lotus and managed the company until 2012.
Why Was Dany Bahar Fired At Lotus?
Dany Bahar delivered promising services to Group Lotus for three years.
Still DRB-Hicom, the parent company of Group Lotus, fired him in 2012 even though they had renewed his contract for three years, and it was valid until 2015.
Their media statement alleged that Dany Bahar was accused of using the company's funds for personal interests and purposes.
Specifically, the investigation report said he used the funds to refurbish many of his houses. The parent company filed many complaints against him and decided to fire him.
In his place, the company appointed another senior officer. Aslam Farikullah was the most expected candidate to become Chief Executive Officer of Group Lotus.
The Statement By Group Lotus
Group Lotus stated that Dany Bahar paid one of the builders who was constructing his house in Norfolk from the company's funds.
DRB-HICOM Berhad made the investigations, and the board of Group Lotus fired him. Billionaire Syed Mokhtar Al-Bukhary controlled the DRB back then.
To prevent a future occurrence, he tightened the grip on the newly inherited British company by purchasing Malaysian taxi-and-sedan maker, Proton Holdings.
Dany Bahar's Statement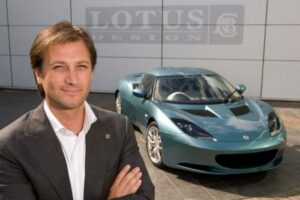 Dany Bahar filed a claim against the company, Group Lotus, and its Malaysian parent, DRB-Hicom, after his dismissal, which he claimed was wrong.
He sought $10.6 million for his early termination. On the other hand, the company claimed they had taken the proper steps every time.
Furthermore, he sued DRB and Lotus for £6.7m for the 5% shares in the company, which DRB-Hicom then owned.
Later, Group Lotus sued Bahar for £2.5m to pay back the money he had used to refurbish his houses from the company's expenses.
Later, they made an out-of-court agreement in May 2014.
The Future Of Group Lotus After The Dismissal Of Dany Bahar
In place of Dany Bahar, Group Lotus appointed Mr. Aslam Farikullah as the new CEO.
Mr. Aslam was 51 years old at the time of appointment and had 26 years of experience in the automotive industry.
Despite the suit and change in leadership, the company assured the media that it would remain committed to the progress and future of the Lotus.
Furthermore, the new CEO promised to take the Lotus Group to the next level in the global automotive industry.
Conclusion
Dany Bahar had an extraordinary career working with RedBull and Ferrari, famous companies in the global automotive industry.
He was later appointed CEO of Group Lotus, a famous British automotive company, in 2009, but was accused of using the company's funds to refurbish his houses.
At first, the company suspended him for two weeks, but he was later fired by DRB-Hicom, the parent company of Group Lotus, in June 2012, based on funds misappropriation.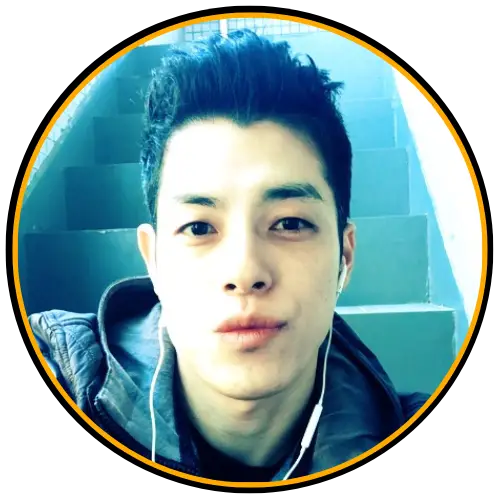 My name is Yusuke Kohara, and I am a passionate SEO expert. I am also the founder of TaxiHack alongside my business partner, Tahir Azam. Our journey began in late 2020 after I escaped the clutches of a despised job in Osaka. Determined to excel, I embraced full-time blogging and directed all my attention toward the growth and development of our site. At TaxiHack, our primary objective is to establish ourselves as the most esteemed automotive media platform, acknowledged by enthusiasts worldwide. We strive to surpass competitors by delivering exceptional content that goes above and beyond. But our mission extends beyond personal success. Recognizing the dominance of large car dealerships, insurance agencies, and rental companies in the online automotive space, we became advocates for smaller businesses and independent automotive web publishers. We firmly believe that with a strategic approach, even modest companies like ours can generate substantial traffic while maintaining a sustainable livelihood. Learn more about Yusuke.