After its inception and mild success in the early 50s, the Lotus brand was tagged with an acronym, "Lots of Trouble, Usually Serious," in the 60s.
When Lotus released their first car, the Lotus Elan, consumers and critics met it with a positive response because it was a major advancement in British engineering.
Unfortunately, this acclaim was short-lived because the car started having problems.
In a short period, the Lotus Elan received a bad reputation for being poorly constructed and filled with numerous leaks and draughts.
Ultimately, the car was considered unreliable. After that unfortunate incident, Lotus tried to salvage its reputation and put an end to its cars' being considered unreliable.
Sadly, this is not an easy feat, and even after 60 years, people still consider their cars untrustworthy. However, this is not the case now.
This article will discuss the history of Lotus cars, their reliability, and if they are worth it.
History Of Lotus Cars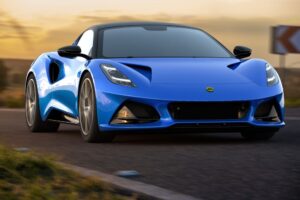 Lotus cars have been around for quite some time now.
The brand was created by Colin Chapman back in 1952 and had its first factory in London.
Colin Chapman created the brand Lotus to manufacture the best sports, and racing cars money could buy.
His main focus was on speed, reassuring people that Lotus cars were optimal for owners who enjoyed racing.
Are Lotus Cars Any Good?
It is not easy to overturn a 60-year-long reputation of unreliability, but it is not impossible either. Over the past few years, Lotus has released newer models of their cars.
These cars seem to be doing better than their processors. Two well-known and highly acclaimed models are the Lotus Elise and Lotus Exige.
Lotus Elise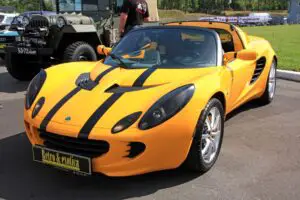 Consumers who have used the newer Lotus Elise are mostly happy with their cars.
In terms of relativity, ratings are mostly positive. You can find ratings ranging from just below average to five stars.
According to the reviews on Carbuyers, the car has an average of 4.8 stars out of 5 stars from 25 car owners.
Furthermore, 88% of them said they would recommend the car to others.
A car owner using a 2002 model mentioned, "Fantastic everyday car, surprisingly good with fuel and lots of fun."
Another owner using a 2004 model noted, "Can't get more bangs for the buck."
Keep in mind that these people have used Lotus cars for several years. Some have had theirs for up to one year or as long as five years.
Regardless, they all had little to no complaints about the cars. However, the car is not perfect, and car owners have reported problems relating to electrics, engine, and suspension.
That said, I do not know the extent of these problems, so I cannot say how big of an issue they were.
Furthermore, these issues could be due to the usual wear and not related to the Lotus Elise.
Lotus Exige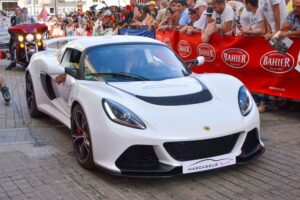 The Lotus Exige had similar reviews to the Elise, but the ratings were slightly higher.
All ratings for this car come in at four stars and above.
In addition, the car has complaints regarding suspension and clutch, but just as with the Elise, I do not know what caused these issues or to what extent they are.
Hence, it could also be a case of wear and tear.
From all the information present, it is clear that Lotus cars are significantly more reliable than in the past.
Most current owners are happy with their models and would recommend them to friends.
Can You Trust Customer Reviews?
Typically, consumer reviews are the best way to determine a car's durability.
This is because consumers use their vehicles daily, meaning they have first-hand experience with how they operate and how well they withstand the test of time.
However, this method of verifying a car's strength is not always optimal, especially when you are dealing with brands like Lotus.
Lotus cars are not as popular as others, so you often do not see them on the road.
In fact, Lotus only sold 2,015 cars in 2018. While this might seem like a huge number, when dealing with cars, it is quite a small one.
Hence, it is challenging to determine how good these cars are because the lower the number of car owners, the lower the amount of feedback.
The accuracy of such surveys tends to be low.
Furthermore, most people who own Lotus cars bought them because they love the vehicles and wouldn't want to use any other car; this works in Lotus' favor.
However, this could mean that the reviewers are biased. There is no way of confirming that they are, in fact, swayed by their love for the brand, but it is worth considering.
Currently, there is no better method to rate Lotus car reliability, so customer surveys are our best bet for now.
What Made Lotus Cars More Reliable?
Lotus has worked hard to shed its reputation of being undependable, and they have been successful for the most part.
So, what changed? How did they go from poorly built vehicles to cars that can run for years with little to no issues?
Most people would credit this newfound reliability to their modern engines, which they get from Toyota.
You can find Toyota engines in the Exige, Evora, and Elise. Since the switch to Toyota engines, car owners have had fewer cases with their Lotus cars.
As most people know, Toyota and their cars are quite dependable, so it should come as no surprise that including their engines in Lotus cars made them more stable.
Users who own a Lotus car, be it Exige, Evora, or Elise, can attest to the fact that their cars (with Toyota engines) do not give them any trouble whatsoever.
While this does not prove that Toyota engines are the only aspect of the newer Lotus cars that make them more dependable, it is worth noting.
Furthermore, Lotus could have made some more upgrades to their vehicles to ensure they remain sturdy while still offering top-notch speeds.
What Problems Are You Likely To Face With Lotus Cars?
Some people who buy used cars often wonder what problems they might face when driving.
Alternatively, you might want to purchase a brand new Lotus and want to prepare for what might happen after years of use.
Well, you are not the only one. Here are some issues that others have encountered and you may face when using a Lotus.
Steering Racks: The steering racks on Lotus cars seem to wear faster than on other brands and models of cars.
Stone Chips: Lotus cars are prone to picking up stone chips because they are built to move fast while staying low to the ground.
That said, you can buy plastic guards to prevent damage. On the other hand, some models may come with this guard.
Undertray: Some car owners complained of their undertray getting loose sooner than expected.
Are Lotus Cars Worth Their Price?
It is no secret that Lotus cars have a reputation for being expensive, but are they worth the price?
The reason why Lotus cars are pricey is the manufacturing process, from the engineering to the materials.
Lotus makes these cars with top-notch lightweight materials to ensure that they are extremely light and strong.
Furthermore, they come with sophisticated suspensions, which are costly, not to mention the stylish looks of the cars. All these factors are what make the car so premium.
Combine these features with the sports car's reliability, and you will realize that it is definitely worth the price.
Conclusion
While Lotus cars are still trying to shake off their unfortunate reputation from the past, it is safe to say that they are making good progress.
The numerous positive customer reviews make it easy to tell that consumers are warming up to the cars. Also, at such a reasonable price, the car is worth taking for a test drive, at least.
With the inclusion of Toyota engines and a more modern approach to their manufacturing process, Lotus has taken a step in the right direction.
They might not be the most reliable when compared to Porsche, but they are significantly more reliable than they once were.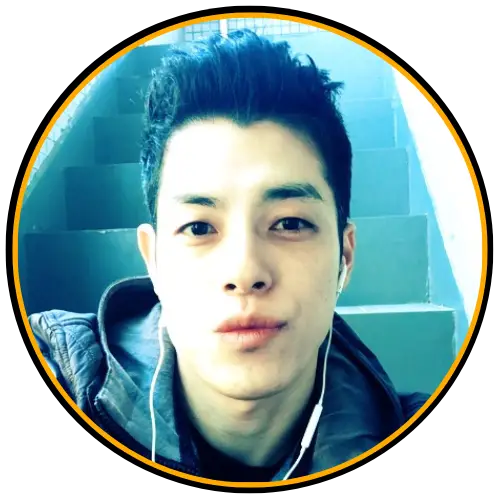 My name is Yusuke Kohara, and I am a passionate SEO expert. I am also the founder of TaxiHack alongside my business partner, Tahir Azam. Our journey began in late 2020 after I escaped the clutches of a despised job in Osaka. Determined to excel, I became a full-time web publisher and directed all my attention toward the growth and development of our site. At TaxiHack, our primary objective is to establish ourselves as the most esteemed automotive media platform, acknowledged by enthusiasts worldwide. We strive to surpass competitors by delivering exceptional content that goes above and beyond. But our mission extends beyond personal success. Recognizing the dominance of large car dealerships, insurance agencies, and rental companies in the online automotive space, we became advocates for smaller businesses and independent automotive web publishers. We firmly believe that with a strategic approach, even modest companies like ours can generate substantial traffic while maintaining a sustainable livelihood. Learn more about Yusuke.