There aren't many articles covering all the cars that start with Y. The primary takeaway is that there aren't many companies or automobiles that begin with the letter Y.
But, thanks to my rigorous research, I've produced a comprehensive list of all the automobiles, brands, and names that begin with the letter Y, so you won't have to look anywhere else.
This list will tell you about their history and the kind of automobiles they have to offer.
Remember that some of the brands may no longer be in production and that you may be hearing them for the first time.
However, some of the brands on this list may be available for purchase.
So without further ado, here is the list of cars with the letter Y:
Yes
Yenko Chevrolet
Yutong
Yulon Motor
Yukon GMC
Yaris Toyota
YRV Daihatsu
Yaris Cross Toyota
Young man
Yo – Mobile
Yeti Skoda
Yixuan GS Aeolus
Y Aion
Yamaha
Yuan BYD
Yuanjing X6 Geely
Yusheng S330
Yank Custom Auto works
Now that you've learned about all of the cars and brands, it's time to go over them in greater depth, so read the full article.
Full List – What Cars Start With The Letter "Y"?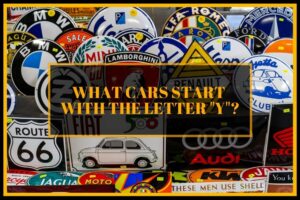 This post aims to offer you the most up-to-date information while also making it highly convenient for readers to avoid having to go elsewhere.
You will not only learn about specific manufacturers in this list of vehicles beginning with the letter Y but also about a variety of other brands that released a lineup of fantastic cars with the letter Y at the start of it.
#1: Yes
This one is a German sports car manufacturing company created by Marco Kunz.
The headquarters for this company is said to be located in Edermünde, Germany. According to the legends, the corporation's first-ever automobile was in 2001.
This one was a mid-size engine, a rear-wheel-drive prototype equipped with a four-cylinder engine that was 1.8 liters.
It's also worth noting that every YES consumer receives a federal A-license if you drive at the racing circuits.
Aside from that, another great feature of this manufacturing company is that the driver receives complete training on how to drive his YES! car safely ongoing for the two-day race training.
The second-generation 3.2 Roadster and 3.2 Roadster Turbo were introduced in 2006.
They were equipped with a V-6 3.2-liter engine generating 255 hp at 5900 rpm with maximum torque power of 240-pound-feet in the non-turbocharged edition, enabling the car to accelerate from 0 to 100 km/h (62 mph) in 4.9 seconds.
It is also said that their properties are claimed to include sports cars that are largely constructed using Mercedes parts, which is not unusual.
#2: Yenko Chevrolet
The Yenko Chevrolet dealership existed in Pennsylvania. This firm started its operations in 1949 and lasted through 1982.
The company's most notable vehicles were reported to be custom-built muscle cars from the late 1960s.
Furthermore, Yenkos, custom-built durability vehicles from the 1960s, are among the most sought-after rarities.
Other than that, Yenko was also reportedly said to have launched an additional Chevrolet dealership in Canonsburg, Pennsylvania, in 1949.
Moreover, the dealership was then sold to Frank's son, Don Yenko, in 1957. However, Don Yenko only managed the dealership until 1982, when he sold it.
It is worth mentioning that Don Yenko was famous for his modified Chevrolets.
#3: Yutong
Now coming to Yutong, formally Zhengzhou Yutong Group Co, is a Chinese builder of commercial vehicles, particularly electric buses.
It is said to be based in Zhengzhou, Henan, China. This business is claimed to have started in 1963.
This firm is well-known for providing services in construction machinery, real estate, various components, and other investment opportunities.
You need to know that it was the world's largest bus manufacturer because of its sales percentage in 2016.
Other than that, between the years 2005 and 2017, this company started exporting their manufactured buses worldwide, said to be more than 30 countries, including the UK, Australia, France, Russia, Saudi Arabia, South Africa, and so on.
Additionally, by the year 2018, it is said to have exported more than 64,000 buses and coaches to various countries.
#4: Yulon Motor
Yulon, which is said to be Taiwan's largest automaker in 2010, is recognized for producing Nissan cars under license.
The firm's name was originally Romanized as Yue Loong, but in 1992, the company updated its logo and switched to the shorter Yulon name.
It is worth mentioning that Yulon was once considered one of Taiwan's "big four" automakers at a certain time.
Moreover, Yulon-Nissan Motor, Yulon Financial, Yulon Rental, Carnival Industrial Corporation, as well as various others are among the unrestricted companies that the firm has acquired over time.
As the two major Taiwanese automobile businesses, the group is currently said to compete with the Hotai Motor Group.
It is said that Dongfeng Yulon, commonly recognized as Dongfeng Luxgen, is a joint venture with Chinese automobile manufacturer Dongfeng that was established in 2009 and will produce Yulon'sLuxgen models in China after a prearranged production center in Hangzhou is completed in 2011.
It is also worth noting that China will be the primary market for automobiles.
#5: Yukon GMC
The 2021 GMC Yukon is a family truck and an eight-passenger SUV. It offers a peaceful ride and strong V8 engines, as well as a good fuel economy system for its category.
It is important to note that the full-size Jimmy was rebranded as the 'Yukon' for the first time in the year 1991 by GMC.
Although the production started in 1991, this vehicle is still in production, and if you are someone looking for a family-friendly vehicle, then this SUV is the perfect choice for you.
Moreover, you probably have heard of the Yukon Denali model by GMC.
Well, that is because, for the 1999 model year, the GMC Denali was introduced as the luxury rendition of the Yukon.
The Denali is the grand yet impressive trim in the Yukon models lineup, and it comes in both standards as well as in XL models.
Furthermore, in January 2020, the fifth-generation Yukon Denali was unveiled. According to reports, the revised and revamped vehicle has been bumped up to the best in class level trim.
#6: Yaris Toyota
Coming over this vehicle, Yaris is known to be a supermini or a subcompact automobile that is sold by one of the largest and most notable companies Toyota.
The production of this vehicle started in January 1999, and it has been active and available in the market ever since.
Do keep in mind that there are various other names for this vehicle but that mainly depends on the country it is from.
For example, it is called Toyota Vitz in Japan, Daihatsu Charade in Europe, Scion, is in the United States as well as Mazda 2 Hybrid in Europe, and so on.
Furthermore, the name Yaris is thought to have originated from Charis, the single form of Charities, the Greek gods of glamour and elegance.
To your knowledge, the Yaris is estimated to have sold 8.71 million vehicles globally from March 2020.
#7: YRV Daihatsu
The Daihatsu YRV, commonly known as the Daihatsu Wairubui, is a small MPV that was produced by a Japanese automobile manufacturer called Daihatsu in the year 2000.
It is worth noting that the acronym YRV stands for Young Recreational Vehicle. The production of this mini-vehicle came to an end in the year 2005.
The YRV was said to be manufactured by designers Aisaka Tadashi and Hirofumi Ishizaki, and the production took place in Japan.
Moreover, the YRV came with a 4-speed automatic transmission that was electronically regulated.
The transmission was also included as standard equipment on different YRV turbos as well.
Other than that, a 4-wheel drive Japanese domestic industry variant was offered from the start until 2005, when it was discontinued.
#8: Yaris Cross Toyota
Now coming over to this car, Yaris Cross is a well-known subcompact crossover SUV from the B segment that is manufactured by the Japanese automobile manufacturing corporation called Toyota.
It is worth mentioning that the name Yaris was given to the models for the Japanese, Australian as well as European markets.
To give you a better idea, it's supposed to be based on the GA-B platform, just like the XP210 series Yaris hatchback, and will slot between the Raize as well as the Toyota's crossover C – HR SUV lineup models.
Moreover, it also renovated the XP110 first series in the Japanese and the European markets, as well as the Urban Cruiser.
Besides all that, the model was released in September 2020 in Japan, November 2020 in Australia, and the middle of 2021 in Europe.
Bear in mind that Toyota's European and Japanese design studios collaborated on the Yaris Cross's design.
#9: Youngman
Youngman was known to be a Chinese manufacturer of buses as well as trucks.
The company headquarters is located in Jinhua, Zhejiang province in China. It is worth knowing that this manufacturing company was founded by Pang Qingnian in 2001.
They not only produced buses and trucks but automobiles as well. However, you need to keep in mind that the production of automobiles came to an end in the middle of 2005.
It is also believed to have formed a joint venture with two known German corporations in the early 2000s.
The joint venture companies' names were Neoplan as well as MAN, which were said to be a manufacturing company for trucks.
Moreover, in September 2006, Youngman formed a joint venture with Iran Khodro, known to be an Iranian state-owned automaker, to produce Iran Khodro's Samand and Soren prototypes at Youngman's Tai'an facility with PSA Peugeot Citroen supplying components.
#10: Yo – Mobile
The Yo-Mobile was a projected line hybrid electric automobile from the Russian company Yo-auto.
To help you have a clear understanding, you must know that Yarovit, an SKD vehicle manufacturer, as well as the ONEXIM investment organization, formed the corporation in a joint venture.
In addition to that, the project was later sold to the Russian parliament for €1 on April 7, 2014, according to the announcement.
There has never been any manufacturing of vehicles as of 2017.
Another important thing about this company is that, according to Prokhorov, the automobile was designed to dispel the myth that Russia cannot build high-quality automobiles.
Other than that, there is also said to be a division with the ë – Auto as well as the ë – engineering.
They made various versions of this car, such as coupe, hatchback as well as truck models.
#11: Yeti Skoda
The Skoda Yeti is a small crossover SUV manufactured by the Czech automaker called Skoda Auto.
They made their debut at the 2009 Geneva Motor Show as the company's maiden entrance into the SUV sector.
The great thing about this vehicle is that Yeti was named "Family Car of the Year" by Top Gear Magazine in 2009.
Other than that, in China, a customized edition of the car, Yeti, was available. The automobile has a 60-millimeter larger wheelbase as well as the spare tire may be put on the 5th door.
There were also rumors about the new model, and the German publication Auto Bild was the first to provide a graphical representation of the rumored new prototype.
Bernhard Maier, who is Skoda's chairman, verified the story.
It was said to be inspired by the Kodiaq, would be bigger as well as more costly than the present model, and would be built on Volkswagen's MQB strategy, which is also used by the SEAT Arona.
The Karoq was formally introduced as the Yeti's beneficiary during the 2017 Frankfurt Motor Show. It came out later in 2017.
#12: Yixuan GS Aeolus
Yixuan GS is said to be a small crossover station wagon vehicle that is based on the Aeolus Yixuan small sedan.
This vehicle was manufactured by Dongfeng Motor Corporation, and the production started in 2020.
It is still an active company and is still manufacturing various versions of this car.
It is also important for you to know that the other name for this vehicle is Aeolus Yixuan RV, so you do not get confused.
To add to that, the Yixuan GS is priced between 82,900 yuan and 101,900 yuan.
It is also worth mentioning that the 1.0 Liter turbocharged engine system, which was co-formulated with PSA and is also obtainable in some Peugeot as well as Citroen cars built in China, has a maximum output capability of 125 horsepower as well as a peak torque of 230 Nm.
#13: Y Aion
Since 2021, Aion, which is a well-known denomination of Guangzhou Automobile Corporation, has been producing the Aion Y, which is known to be a tiny electric multi-objective automobile.
Moving on, in November 2020, it was unveiled as a concept car at Auto Guangzhou as a sneak peeks of the Aion company's 4th model.
On another note, in the middle of 2021, the Aion Y was launched.
You must also know that Aion Y Pio, which is explained to be a ride-hailing-oriented arrangement with redesigned side-fenders as well as a front bumper, will also be brought about.
#14: Yamaha
Yamaha Motor Corporation is known as a Japanese automobile corporation that started its journey in 1955 when it was separated from the Yamaha Corporation.
Though do keep in mind that Yamaha Corporation is the biggest private corporation. The main goal of this company was to start the production of motorcycles.
But now, it builds motorcycles, scooters, commuter automobiles, boats, portable tractors, marine engines system, private watercraft, electrically powered bicycles, snowmobiles, vehicle engines, unmanned aerial autos, as well as golf cars.
To add, from 1989 through 1997, the firm also served as a distributor of Formula 1 engines to several racing teams.
Aside from that, the firm is also involved in the import and exchange of a variety of items, as well as the advancement of tourist enterprises and the supervision of leisure, recreational, and similar assistance.
Furthermore, Yamaha's motorbike sales are reportedly the second greatest in the world, and Yamaha is the world ruler in water vehicle deals as well.
#15: Yuan BYD
Since March 2016, BYD has been producing the BYD Yuan. It is a subcompact crossover SUV that sits beneath the BYD Song small crossover automobiles.
Do keep in mind that at the moment, it's only accessible as a battery-powered car. In addition to that, gasoline, as well as the hybrid variant, was formerly available.
Moreover, the gasoline variant was offered as the BYD S1 only until 2015, when it was rebranded and joined the Yuan group.
The S1 moniker was preserved in various markets, and it was also used for all electrical Yuan models.
On the other hand, the BYD S2 is a 2019 all-electric subcompact crossover vehicle that is practically a rebranded Yuan model that is smaller than both the Yuan as well as the S1.
#16: Yuanjing X6 Geely
Yuanjing X6 is known as a small crossover automobile that was generated by a Chinese automobile manufacturer called Geely.
You need to know that this vehicle was originally introduced to be the GL Eagle GX7 since it was introduced under the brand name GL Eagle.
In addition to that, there was also another name called Shanghai Englon SX7, as it was below the Shanghai Englon brand name of Geely.
After this, this vehicle was said to be reintroduced and was called the Geely GX7. This is mainly because the brand name GL Eagle was canceled in the year 2016.
Due to the crucial facelift and upgrades on the automobile, the name was then replaced with Yuanjing X6 to be the main name for the Geely Vision crossovers caravan.
#17: Yusheng S330
JMC Yusheng produces the Yusheng S330, which is known to be a small crossover SUV that sits under the Yusheng S350 SUV lineup.
The production for this vehicle started in 2016 but lasted until 2018 only, which is why there are barely any model years for this SUV.
The designer of this vehicle is Denis Zhuravlev, and the manufacturing company is called JMC Yusheng.
Besides that, the S330 made its premiere at the Beijing Auto Show in 2016 and went on sale in China in the following half of that year.
Later the Yusheng S330 concept was unveiled at the 2015 Shanghai Auto Show, and do remember that the S330 is the production version.
#18: Yank Custom Auto Works
Custom Auto Works, a firm established in San Diego, California, produced the Yank in 1950.
It was a cheap but rather stylish, aluminum-bodied sports automobile that may be classified as an impoverished man's sports vehicle.
The car was described as having a 63 horsepower, 134.2 inches deportation, Willy's four-cylinder, L-head engine system connected to a third-speed manual transmission.
It was manufactured for $1,000, considered 1,500 pounds, and also possessed a 100 inches wheelbase.
Frequently Asked Questions
Q1. What Car Parts Start With Y?
Here are some car parts starting with the letter Y:
Q2. What SUV Starts With Y?
There aren't many SUVs that start with the letter Y, but here are some:
Yuan – BYD
Yuanjing X6 – Geely
Yuanjing X3 – Geely
Yukon – GMC
Yukon Denali – GMC
Yukon XL – GMC
Yusheng – Jiangling
Yusheng 330 – JMC Yusheng
Yaris Cross – Toyota
Yeti – Škoda
Q3. What GMC Cars Start With Y?
Only three GMC vehicles begin with the letter Y and are included in the Yukon model lineup, and they are as follows:
Yukon – GMC
Yukon Denali – GMC
Yukon XL – GMC
Q4. What Sports Cars Start With Y?
Some sports cars starting with the letter Y are as follows:
Yank – Custom Auto Works
Yamaha OX99-11
Conclusion
I now expect the list of all the cars that start with Y has helped you gain better knowledge and provide you with the answers you sought.
The companies listed below manufacture a variety of automobiles as well as various parts for them.
And, if you haven't noticed, most of the brands and cars featured in this post are still available for purchase, so you can still buy from them if you like.
You can read about the brands mentioned above and then you can decide accordingly.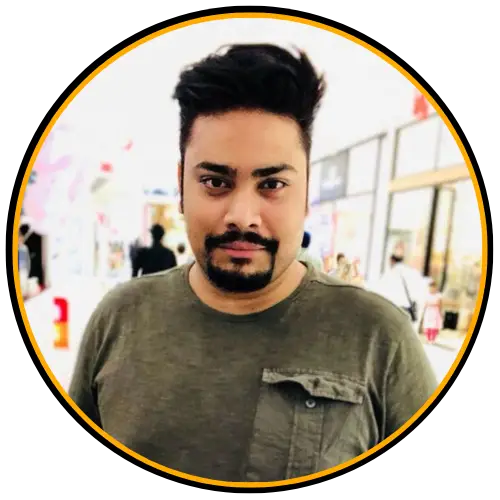 I am Tahir Azam, and I have been writing amazing articles for TaxiHack for as long as I can remember. I know everything that is to know when it comes to automobiles and is always on top of industry news and developments. While I am not an expert by any means, I pride myself on knowing the ins and outs of many different problems and, of course, their solutions. The articles on our website are some of the best and well-researched content that you will find, and I spend countless hours making sure this remains to be true. This is why I ask you to take your time out and read some of my articles, especially if you find a topic that resonates with you or is something you are looking into. This way, you will find the perfect mix of information and tips on your desired topic. Learn more about Tahir.