If you're interested in cars that start with Z, you've come to the perfect place.
Some of the most well-known brands will be introduced to you, while others may be unfamiliar. The goal of this article is to provide as much information as possible.
So, if you're thinking about buying a vehicle that starts with the letter Z, you shouldn't have too much trouble.
Most of the brands on this list have had a significant impact on the automobile industry thus, here is a list of all the cars:
Zenos
Zhongtong
Zarooq Motors
Zenvo
Zhonghua
Zinoro
Zedel
Zuk
Zastava
Zender
Zeekr
ZAZ
Zust
Zagato
Zotye
Zytek
Z4
Z3
Zagross Khodro
Zbrojovka Brno
Zero Motorcycles
Zeta
ZiL
Zoe
Zundapp
ZX Auto
Z Models
ZT
Zonda
Continue reading this post to learn more about them in-depth so you can get a better understanding of each automotive manufacturer.
Full List – What Cars Start With The Letter "Z"?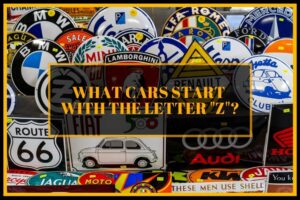 To present a thorough picture, I've provided a summary of each car brand that begins with Z.
So, we'll look at car brands and manufacturers that begin with the letter Z.
Surprisingly, there are a lot of car brands that begin with the letter Z.
A wide range of Chinese, Japanese, and Eastern European brands are represented.
There are a lot of small corporations but no industry leaders. With that being said, let's get into the list!
#1: Zenos
Zenos Cars is a high-performance, lightweight sports car manufacturer based in the United Kingdom.
This company was established in 2012 in Wymondham, Norfolk, the UK. The founders of this company were Ansar Ali and Mark Edwards.
They both had previously worked together at Lotus Cars and Caterham Cars.
The Zenos E10 sports car is now available in three varieties, which the firm formulates, manufactures, and sells.
It is worth mentioning that Zenos went into administration in January 2017, with employees laid off. However, the company's assets were bought by a consortium in March 2017.
#2: Zhongtong
Zhongtong is mainly a bus manufacturing company.
To make things simpler, Liaocheng Vehicle Manufacturing and Repair Factory was established in 1958 in Liaocheng, Shandong Province, China.
To add, the firm started manufacturing buses in 1971. After a succession of rebrandings, Zhongtong Bus became the company's present moniker in 1998.
After a succession of rebrandings, Zhongtong Bus became the company's present moniker in 1998.
It is also worth mentioning that this company is one of China's largest bus manufacturers and is documented on the Shenzhen Stock Exchange.
#3: Zarooq Motors
Zarooq Motors, established in Dubai, is a high-performance automotive manufacturer in the United Arab Emirates.
You need to know that Zarooq Motors is the first corporation in the UAE to manufacture the chassis, car structure, and assembly of a production series vehicle.
It is also the first automobile manufacturer to be operated by Emiratis, putting it at the vanguard of Emiratisation and Dubai's industry diversification.
To your knowledge, Zarooq refers to itself as "Supercars Born in the Desert", most likely referring to its ancestries in the United Arab Emirates, a country known for its love of luxury hypercars and its desert.
#4: Zenvo
Zenvo Automotive is a Danish supercar manufacturing company founded in Præst, Denmark's Zealand Island, in 2009.
Troels Vollertsen is the creator of this corporation, and the name 'Zenvo' originated from a combination of his last name's first two and the last three letters.
It is worth mentioning that the Zenvo ST1 was the company's first-ever automobile generated, which was produced in 2009.
So far, it is said that only 15 Zenvo ST1s have been produced and sold. According to many, the Zenvo ST1s is a high-performance supercar with a stylish appearance.
#5: Zhonghua
Brilliance Zhonghua is an automobile manufactured by Brilliance and introduced in 2000. It's a higher-class medium-sized sedan with a variety of models produced till 2010.
Keep in mind that this vehicle was originally designed by Italdesign Giugiaro and was released in December 2000 as the Brilliance Zhonghua.
Production began in 2000 and ended in 2010, with model years 2001 through 2011 being the only ones available.
#6: Zinoro
Zinoro is a premium car brand reported to be a joint venture between BWM and Chinese automaker Brilliance, with the moniker ZhiNuo, which translates to "The Promise" in the provincial language.
This company was established in the year 2013. Do keep in mind that BMW owns the majority of it.
It is also worth mentioning that Zinoro's major goal is to become a premium Chinese brand that is kind, courteous, and modern.
#7: Zedel
Now coming over to this brand, it is said that in 1901, Ernest Zürcher and Herman Lüthi founded Zédel, a Swiss vehicle manufacturing company.
It is explained that the primary initials of the founders' names, "Z" and "L," were combined to form the company's name.
According to history, a factory was told to be built across the border in France in the early twentieth century, which as a result, caused the Swiss operation to be shut down a few years later.
Thus the business had effectively become a French one by around 1905.
#8: Zuk
The Zuk was explained to be a van as well as a light-weighted truck manufacturing company that was produced in Lublin, Poland.
These were produced under the name FSC between the years 1958 and 1998.
It was established on the FSO Warszawa, which was ascertained on the GAZ-M20 Pobeda, a Soviet passenger automobile.
The UK, as well as the Nysa light vans, were designed in the late 1950s with FSO Warszawa's chassis, suspension, as well as engine as their foundation.
According to reports, there were around 587818 made.
#9: Zastava
Zastava Automobiles is said to be a Serbian vehicle manufacturing company, which was also a subsidiary of the Group Zastava Vehicles, which is claimed to have gone bankrupt in the year 2017, May.
It is also a joint-stock type of corporation. Originally it was founded in 1853. However, it is said that it started in 1991 and lasted until 2017.
Other than that, the subsidiary is known for the manufacturing of pickup as well as utility variations of the usual Zastava vehicles.
#10: Zender
The Zender Company is an automotive engineering firm that is known for specializing in body modifications and conversions for a variety of vehicles.
The Zender Fact 4 was launched in 1989, and the firm is famous for that.
The Zender Fact 4 is a mid-engine coupe powered by a twin-turbocharged Audi V8 engine with a displacement of 3562 cc (3.6 L) and a power output of 448 horsepower.
These cars were designed to be powerful and futuristic-looking.
#11: Zeekr
This is one of the latest brands, Zeekr is said to be a Chinese automotive manufacturing company founded in Zhejiang, China, and was established in March 2021.
It is a superior brand for battery-powered automobiles by the Geely Group, so it can compete against NIO, Tesla as well as other well-known brands.
The car they produced is called the Zeekr 001, which is known for its unique design, a fully electric mix that is between a luxury car as well as a sports car.
#12: ZAZ
ZAZ which is also known as Zaporizhzhia Automobile Building Plant is an automobile manufacturing corporation founded in Zaporizhzhia, Ukraine, and started its journey in 1923.
It was known to be founded by the Soviet Union as well as Abraham J. Koop.
They are notable for the manufacturing of cars, vans, buses as well as trucks and are also known for their previous company, which is called AvtoZAZ.
It is also worth noting that ZAZ is now Ukraine's first full-cycle passenger car manufacturer, with stamping, combining, painting, body material, and car assembly.
The company has developed and is continually upgrading a high-quality recent modern high-tech production that complies with the ISO 9001 version 2000 standards.
#13: Zust
Zust, which is originally called Züst, was a well-known Italian automobile manufacturing company that operated between the years 1905 and 1917.
It was founded by an engineer called Roberto Züst. He was also recognized for holding a preciseness tool manufacturing factory at Intra.
He started this company for the manufacturing of various types of cars as well as commercial vehicles during its existence.
Most of his vehicles were known to be huge and were equipped with expensive machinery.
#14: Zagato
Zagato is a dominant Italian coachbuilder and comprehensive design center situated in Milan, Italy.
For many automobile factories around the world, the firm is known for designing as well as constructing customized extremely lightweight bodywork for sports cars all around the world.
It was established in 1919 by Ugo Zagato.
He made various car models such as V-Max models, limited editions, geometric models, Fuori Serie models, Gran Turismo models, panoramic models as well as aerodynamic models.
#15: Zotye
ZotyeAuto, formerly Zotye International Vehicle Trading Co., Ltd., was a privately-held Chinese vehicle manufacturing company situated in Yongkang, Zhejiang.
It was founded in 2005 by the Zotye Holding Group as well as Ying Jianren and was notorious for its blatant copying of items from other automotive manufacturers throughout the world.
It is worth mentioning that in 2021, Zotye filed for bankruptcy and liquidation.
The company's demise was precipitated by a series of difficult financial issues, which resulted in an increase in debt.
#16: Zytek
Bill Gibson founded Zytek Engineering, which is now known as Gibson Technology. It was established in 1981 as a British vehicle and motorsport corporation.
Gibson formed the Zytech Group in the year 1981, which consisted of two primary departments, Zytek Automotive, placed in Fradley, Staffordshire, and Zytek Engineering, located in Repton Derbyshire.
In 2014, Zytek Automotive was marketed to Continental AG.
However, Zytek Engineering stayed under Gibson's supervision, and then in 2017, it was given the new name Gibson Technology.
The name was given when it began supplying engines to various racing teams. Do keep in mind that the most well-known model created by Zytek was the 07S LMP2.
#17: Z4
The BMW Z4 is reported to be a roadster from the BMW Z series. BMW, a German automaker, designed and produced these vehicles.
The Z in the model's name is claimed to stand for Zukunft, which is German for "future." Andres Warming, a Danish designer, was behind the creation of this vehicle.
The chassis of this vehicle was stiffer, and it was larger. It was initially only available as a roadster, but then BMW released a coupe variant in 2006.
On August 27, 2008, the Spartanburg plant's final model rolled off the line. The Z4 G29 launched in 2018 is still being manufactured in the market.
Related: BMW Z4 Years To Avoid [List Of The Worst Models]
#18: Z3
Another variant in the BMW Z series is the Z3. The BMW Z3 was the corporation's introductory mass-market roadster.
It debuted for the 1996 model year, soon after appearing in the James Bond film which is called GoldenEye. By the time the automobile was presented, over 15,000 had been sold.
This car received a facelift in 1999, and the coupe variant of this model was launched in 2000, along with an improved design.
This model was produced until 2002, when it was discontinued.
#19: Zagross Khodro
Zagross Khodro was an old company. It was an Iranian industrial conglomerate that produced vehicles in Borujerd for the Iranian domestic industry.
In 1996, the company was founded. Tehran was the location of the company's office.
Zagross Khodro was founded in 2002 in July as a "private complete knockdown" (CKD) councilor with a contract with Proton to construct the Proton Wira as well as the Proton Gen-2 hatchbacks and also sedans.
Zagross Khodro was searching for additional automobile companies to develop a variety of automobile denominations in the future, as the facility has a capability of 50,000 cars.
#20: Zbrojovka Brno
Brno, Czechoslovakia-based Zbrojovka Brno produced small guns, light artillery, and automobiles.
Typewriters and early computers were also among the products and instruments it produced at that time.
It is worth mentioning that in the year 1946, this company started the production of tractors which were then given the brand-name, Zetor, which means Z- tractors.
It is said that Zetor is still active and continues to make tractors to this day.
#21: Zero Motorcycles
Zero Motorcycles is an electric motorcycle company based in the United States.
It was founded by Neal Saiki, a former NASA engineer, in Santa Cruz, California, in the year 2006, under the name Electricross.
The company has relocated to Scotts Valley, which is implied to be close by.
The Zero S, which is street legal, the SR, which is for street racing, and the FXS, which is a supermoto, as well as the Zero DS dual sports, DSR dual-sport racing, FX motocross, and the new SR/F, which is for 2020 are all the Zero electric motorcycle lineup models.
#22: Zeta
From 1963 to 1965, Lightburn & Co. of South Australia manufactured the Zeta brand of automobiles in Australia.
It is said that Lightburn and Co., was a well-known maker of cement mixers as well as washing machines, constructed the automobiles in its facility in the Adelaide suburb, which is of Camden Park.
In 1963, the first-ever Zeta model was released for £595. The remaining automobiles were sold in 1966, for a total of fewer than 400 vehicles sold between 1965 and 1966.
#23: ZiL
ZiL is also known as a fully joint-stock company. It is a Russian automobile manufacturing company.
But the company also manufactured various other vehicles like trucks, military vehicles, luxury vehicles, off-road vehicles as well as heavy equipment in their factory was located in Moscow, Russia.
The CEO of this company is Igor Zakharov. It is worth mentioning that the production of their vehicles came to an end in 2012. But it only survives as a real estate company now.
#24: Zoe
Zoe is a well-known five-door supermini electric automobile that is reported to be manufactured under the Renault brand.
Renault previously published a variety of concept cars under the Zoe moniker.
The electric concept vehicle was revealed in two different versions in 2009 as well as 2010 under the Renault Z.E. name, first as the Zoe City Car and then as the Zoe Z.E.
At the 2012 Geneva Motor Show, a production-ready edition of the Zoe was on display.
With over 100,000 units enlisted until June 2020, the Zoe has been at the top to be sold as an all-electric car in the French industry since 2013.
#25: Zundapp
Zundapp was a famous German brand that was known for the production of motorcycles in the year 1917.
It was established in Nuremberg, Germany, and was founded by Fritz Neumeyer as well as the Friedrich Krupp AG along with the machine tool manufacturing company Theil.
After World War I, when the market for weapons parts decreased, Neumeyer came to be the single owner of the corporation in 1919, and 2 years later, he expanded into the manufacture of motorcycles.
It is worth mentioning that Zundapp started the manufacturing of the microcar, moped, as well as scooter after WWII. And later, in 1984, the business failed.
#26: ZX Auto
ZX Auto, also known as Hebei Zhongxing Automobile, is a Chinese manufacturer of SUVs as well as pickup trucks.
It was founded in 1999 and is also known for exporting to the Middle East, Southeast Asia, Africa, and Central as well as South America.
It is co acquired by Tianye Automobile Group and also Taiwan Unite Leading.
It is worth noting that the business declares a production capability of 110,000 units per year, which might include both engines as well as complete automobiles.
#27: Z Models
Nissan produces the Z model line, which spans seven generations of sports automobiles.
These series were first produced in 1969, and they were assembled in Nissan Shatai, Hiratsuka, Kanagawa, Japan.
Nissan has produced six versions of Z-cars, the newest of which is the Nissan 370Z, which has been on the market since 2009.
The automobiles' appearance, dependability, performance, and price have all been praised by car enthusiasts.
Every Z automobile has been offered under the titles Nissan S30, Nissan S130, Nissan 300ZX, Nissan 350Z, and Nissan 370Z in Japan, and Nissan S30, Nissan S130, Nissan 300ZX, Nissan 350Z, and Nissan 370Z throughout the rest of the world.
Nissan announced intentions to build a new Z vehicle in May of 2020.
#28: ZT
The MG ZT is an automobile that was manufactured by MG Rover between 2001 and 2005. It was available in two body styles: saloon and estate, the latest known as the MG ZT-T.
Although many improvements have been made, most notably the wheels and tires, allowing for significantly sportier transportation, the styling is comparable to the Rover 75 as it was based on it.
However, due to financial difficulties at MG Rover, manufacturing halted in April 2005.
#29: Zonda
Pagani Zonda is an Italian mid-engined sports vehicle. It was first presented at the 1999 Geneva Motor Show.
A sum of 140 automobiles involving advancement mules had been produced by the year 2019. There are two-door coupé and roadster models, as well as a new Barchetta model.
Frequently Asked Questions
Q1. What Sports Cars Start With Z?
Here is the list of sports cars with the letter Z:
Zagato V8 – Aston Martin
Zagato V12 – Aston Martin
Z1, Z3, Z4, and Z8 – BMW
Zerouno – Italdesign
ZerounoDuerta – Italdesign
Zagato 5-95 – Lamborghini
Q2. What Expensive Cars Start With Z?
Here are some of the most expensive cars starting with the letter Z:
ZiL – 111
ZiL – 112 Sports
ZiL – 41047
ZiLKaratel
Zagato 5-95 – Lamborghini
Zonda and Zonda R- Pagani
ZiL – 114
Q3. What Old Cars Start With Z?
Some of the classic cars starting with the letter Z are as follows:
Zagato ZELE
Zaporozhets ZAT 965, 966 and 968
Q4. What Car Parts Start With Z?
Here are some car parts with the letter Z:
Conclusion
Finally I am almost done with the article.
Moreover, now that you have finally finished reading all the cars that start with Z, I hope you've gained a better understanding of automobiles and brands.
The majority of the brands are either vintage or have a reputation for producing one-of-a-kind luxury automobiles, so you can easily choose a model from a certain brand.
I've also included answers to some often asked questions to aid your comprehension. I hope this article was able to help you guys. Thanks for reading.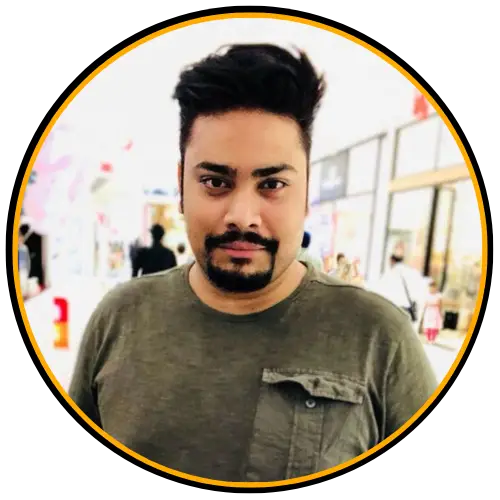 I am Tahir Azam, and I have been writing amazing articles for TaxiHack for as long as I can remember. I know everything that is to know when it comes to automobiles and is always on top of industry news and developments. While I am not an expert by any means, I pride myself on knowing the ins and outs of many different problems and, of course, their solutions. The articles on our website are some of the best and well-researched content that you will find, and I spend countless hours making sure this remains to be true. This is why I ask you to take your time out and read some of my articles, especially if you find a topic that resonates with you or is something you are looking into. This way, you will find the perfect mix of information and tips on your desired topic. Learn more about Tahir.