Have you ever considered how many cars begin with the letter U? To quell your curiosity, I've compiled a list of all the cars that start with U to get all the details in one place.
Here you can find a variety of prominent; still-in-production brands from throughout the world, as well as some that have been discontinued yet were popular at one time.
It's simpler to learn about some automobile manufacturers if you go through them alphabetically, so here are all the cars.
Ultima
Unipower
UAZ
UD Trucks
UTE – Holden
Unic
Ukrainian Automobile Corporation JSC
UMM
Urvan – Nissan
Urraco – Lamborghini
Uniti
Ultimate Aero TT – SSC
UP! – Volkswagen
Urus – Lamborghini
UX – Lexus
Uplander – Chevrolet
Finally, you have the entire list now. I am also going to write some answers of the most commonly asked questions. So please make sure to read the entire article.
Full List – What Cars Start With The Letter "U"?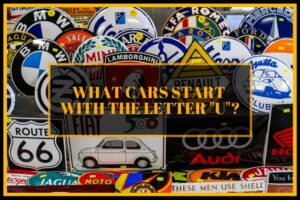 All of the automobile brands and names that begin with the letter U and their key information are given here to help the reader understand them better.
So, without further ado, here's the list:
#1: Ultima
Ted and Richard Marlow founded Ultima Sports in 1992, and it is a British sports car manufacturer. This company is said to be based in Hinckley, Leicestershire, England.
Their primary focus was the manufacturing of sports cars and various components for the assembly of highway racing cars based on Noble Motorsport cars.
The Ultima Spyder, Ultima GTR, and the Ultima Can-Am are among the company's supercars. Sport and Spyder were manufactured in the beginning.
Ultima Evolution, a ground-breaking model, debuted in 2015. The most popular vehicle this company produced is the Ultima GTR, a well-known one-seater.
The Ultima Evolution is now being manufactured and sold all over the world.
#2: Unipower
Universal Power Drives, a British truck company, produces the Unipower brand of automobiles.
The company was started in 1934 in Perivale, Aldwych, London. They mainly started their business in the production of trucks.
But later, the Unipower GT, a British specialty sports car that the business designed and constructed, debuted at the 1966 Racing Car Show.
The company also introduced the Quasar-Unipower, which lasted from 1967 until 1968.
The automobile was produced from 1966 to 1972, and only 72 are known to have been created. Other than that, the C-series tractor debuted in the 1980s.
Following the acquisition of Alvis plc, Alvis Unipower Limited was formed, which makes Alvis-Unipower trucks.
#3: UAZ
UAZ, a retired Soviet and presently Russian automobile manufacturer, was formed in 1941.
Formerly, the name was known as the Ulyanovsk Automotive Plant, which was appointed after V. I. Lenin, who received the "Red Banner of Labor" twice.
Now LLC is the Ulyanovsk Automobile Plant, a subsidiary of Sollers Holding which was previously Severstal auto.
It is sufficiently recognized for the UAZ-469 utility vehicle, which has observed widespread military deployment in the former Soviet Union and elsewhere.
As part of the Soviet war effort, the UAZ factory began operations in 1941.
Besides all that, AWD SUVs, lightweight trucks, off-road vehicles, buses as well as vans are the brand's product categories.
It is worth mentioning that the business is about to shut down now.
#4: UD Trucks
UD Trucks Corporation was formed in 1935 in Kawaguchi, Japan, in the suburbs of Tokyo, as Nihon Diesel Industries, Ltd. Kenzo Adachi is the company's creator.
Diesel-powered trucks, buses, chassis, and personal motive vehicles were the focus of the company. Do keep in mind that Ageo, Saitama, Japan, is the company's headquarters.
It is also worth noting that the brand came to be UD Trucks after changing its name multiple times in 2010.
Moreover, the brand was later bought by Isuzu Motors in 2021, but they were previously a subsidiary of the company Nissan.
#5: UTE – Holden
Coming next on this list now, you have the UTE vehicle by Holden. It is worth noting that more than 80 years ago, in Australia, the utility notion was born.
The introductory UTE was the 'coupe utility,' established on a sedan and appeared in the mid-1930s.
GM-Holden was charged with producing coupe utility bodywork for different manufacturers at the time, including Bedford, Chevrolet, and Vauxhall.
In addition to that, as a fraction of a massive WWII manufacturing action, it also built Chevrolet UTEs for the army.
Moreover, after the war, GM-H focused on developing an all-Australian automobile. In 1948, the 48-215 (FX) sedan became the first renowned Holden.
Most Australian automobile consumers quickly fell in love with the Holden FX Sedan, Australia's first fully produced car model.
It is worth mentioning that since 2000, Holden, GM's Australian affiliate, has been producing the Holden Ute, a coupe utility vehicle.
The latest versions were introduced in 2000, and the most popular from the first generation were the 2000-2002 Holden VU UTE SS and the 2002-2003 Holden VY II UTE S.
#6: Unic
Georges Richard created the Unic vehicle company in Put, France, in 1905. The company has begun producing buses as well as automobiles.
The opening of the brand's construction was marked by lawsuits and raids, which culminated in the company's re-establishment in 1905 under the title Societe Anonyme des Automotive Unic as well as the label Unic.
It is worth noting that the Type A1 10CV was the company's first model, then introduced by the category A2 12CV as well as the category B1 14CV soon after.
Buses, lorries, passenger automobiles, as well as taxicabs were among their principal goods.
The entrepreneur builds a credit and financial framework with the help of Jacques Bizet who was the child of the composer and Hugh Citroen who was the sibling of Andre Citroen for financing the company's automobiles on value.
The automaker went out of business in 1937. The company went through multiple reincarnations before finally shutting down in 1984.
#7: Ukrainian Automobile Corporation JSC
Ukrainian Automobile Corporation, also known as UkrAvto, is a car manufacturer based in Ukraine. It was founded in 1992.
They mostly sell automobiles made by different manufacturers across the nation, incorporating Romanian, Chinese, and German brands.
You must know that after Russia imposed a recycling tax in 2012, the company's quantity of items delivered to Russia fell from 40% to 2%, necessitating a shift to different markets.
The company's economic woes grew as circumstances tightened, and subsequently, the Crimean market was closed.
#8: UMM
The company UMM – steel plant, which had automotive production as one of its directions, represents the Portuguese automotive industry.
The company's headquarters were in Portugal. Since its inception in 1977, the company has specialized in producing all-wheel-drive vehicles for agricultural use.
They've produced several off-road and utility cars, including agricultural vehicles, in addition to a variety of other items.
The products have also been used in the public sector and industry. The automobiles were built on a French UMM 4×4 from SIMI Cournil, known for its robustness and stability.
It was a Land Rover quad based on the Hotchkiss-JEEP with Ferguson Diesel all-wheel drive. Pope John Paul II was transported in this type during his visit to Portugal.
It is worth mentioning that UMM discontinued producing the UMM Alter II for commercial clients in 1994, while military and utility services continued to place big orders until 1996.
Custom orders are not accepted any longer. More than 10,000 UMMs are thought to have been produced.
The most notable models built by this company were the UMM Alter called Papamobile and the UMM Alter A4 11.
It was called Alter III, and it is said that only three prototypes were built, with only a single model being road legal.
#9: Urvan – Nissan
The Nissan Urvan is also known as the Nissan Caravan and Nissan Homy.
This vehicle was first introduced in 1965 by the company Nissan. It is said to be produced to be used as a fleet vehicle and a cargo van.
This vehicle was sold as an Urvan or either Homy outside of Japan. It was very popular in Europe, and in some countries, it was revived as a fire department vehicle and an ambulance.
It is also worth mentioning that the first and second-generation models were recognized as Datsun Urvan in foreign markets until the Nissan brand took over in 1983-1984.
The Nissan Urvan E20 from the first generation from 1973 until 1980, the second-generation Nissan Urvan E23 from 1980 until 1986, and the third-generation Nissan Urvan E24 from 1986 until 1993 are the most notable model years.
#10: Urraco – Lamborghini
The Lamborghini Urraco is a two-seater sports car produced by Lamborghini's Italian automaker.
It was first shown at the Turin Auto Show in 1970 and was produced from 1972 to 1979. It was said to be designed by Marcello Gandini.
It was named after a line of Miura-bred fighting bulls, and its name is interpreted as "small bull."
You need to note that the Urraco was created to take on the Ferrari Dino and the Maserati Merak.
Besides that, 791 Urracos had been manufactured when Lamborghini discontinued producing them in 1979.
There were twenty-one Urraco P111s called P250 Tipo 111s produced for the American market. These cars have bigger front bumpers to comply with American regulations.
Other than that, to comply with American regulations, they also had a detuned engine. Urraco P200, P250, and P300 were the other Urraco models.
Moreover, it is worth noting that the Lamborghini Silhouette and the Lamborghini Jalpa were both based on the Lamborghini Urraco.
#11: Uniti
Lewis Horne (CEO) created Uniti Sweden in January 2016 to produce a high-tech electric city automobile in Lund.
Keep in mind that Uniti began as an open innovation project at Lund University and became a stand-alone company in January 2016.
By rebuilding the entire automobile and focusing on creating a lightweight, digital-first experience and developing a completely climate-neutral vehicle.
You must know that the company was supported through a succession of crowdsourcing initiatives and angel and institutional investors.
This company also had 3000 investors from 40 different nations that contributed to the company's success.
Vehicle pre-ordering movements were also held at Media Markt sites in Stockholm and Malmö, with virtual reality test drives functional.
Besides all that, you must know that the company has been dealing with the pandemic's consequences and has had to downsize its workforce to the bare minimum.
There were discussions with a Chinese strategic investor about providing bridge funding till November 30.
However, due to budget constraints, an engineering partner had bought body components from a manufacturer in Wuhan.
As a result, by Q2 2020, the first production-ready prototypes would sadly be impossible to construct.
#12: Ultimate Aero TT – SSC
Coming over this vehicle, the SSC Ultimate Aero is described as a mid-engined sports automobile built by SSC North America.
It's worth noting that it was previously known as Shelby Supercars from 2004 to 2013.
In addition to that, according to the Guinness World Records from 2007, this vehicle receives and holds the world production car speed record.
To your knowledge, the first SSC Ultimate Aero prototype was completed in 2004 and went on the road for road testing in preparation for the SSC Ultimate Aero production car.
The prototype's ultimate version, the SSC Ultimate Aero, was released in 2006. It had a larger engine displacement of 6,300 cm3 and a boost pressure of 100 kPa.
Furthermore, SSC also revised the Ultimate Aero TT in 2009, with a 15% increase in power over the previous model.
According to SSC, a top speed of around 430 km/h is 267 mph as expected.
The engine's airflow has been boosted by 20% thanks to new carbon fiber louvers, which will prevent the engine from overheating.
The inside has been remodeled, and the nose has been altered to make the car more aerodynamic.
#13: UP! – Volkswagen
The Volkswagen UP is known as a city car part of the Volkswagen Group New Small Family (NSF) series of models.
It was first introduced at the 2011 International Motor Show Germany. This vehicle was manufactured in Bratislava, Slovakia.
Keep in mind that this small vehicle's production started in 2011 in the Volkswagen Plant.
This car is still available in the market, but it is also important for you to know that various versions of this car are being sold with different names, such as the electric car version named E-up.
Moreover, the Volkswagen Up went into production after a series of concept cars debuted at the Frankfurt Motor Show in 2007.
Marco Pavone, a Brazilian architect, was responsible for the exterior design.
Volkswagen Group Chief Designer Walter de'Silva and Volkswagen Passenger Cars brand Head Designer Klaus Zyciora chose and improved this design.
#14: Urus – Lamborghini
The Lamborghini Urus is one of the most popular vehicles on the market. This automobile is said to be an SUV that Lamborghini generates.
The great thing about this vehicle is that a twin-turbo V8 engine system powers it.
It is worth mentioning that this vehicle was first produced in 2017 and was released later in 2018 as the 2018 model year.
The assembly of this vehicle is taking place in Sant'Agata Bolognese, Italy.
The production of this vehicle is still going on, so if you are someone who wants to purchase this vehicle, then it is certainly the perfect choice for you.
Other than that, the Lamborghini company introduced the concept car version of this vehicle.
On April 23, 2012, the Lamborghini Urus concept was unveiled at the 2012 Beijing Auto Show. In 2012, it was then screened in Pebble Beach.
Moreover, in 2017, the Urus' manufacturing version was revealed. However, it did not appear to be the same as the notion. In addition, instead of a V10, it was powered by a twin-turbo V8.
#15: UX – Lexus
The Lexus UX is said to be a Japanese subcompact luxury crossover SUV produced by the company Lexus. The UX abbreviation stands for Urban Explorer.
Keep in mind that the production of this vehicle was a luxury division of the brand Toyota.
This vehicle was first launched at the 2018 Geneva Motor Show and was introduced as the small crossover model produced in the Lexus lineup.
It is also worth mentioning that this automobile was the first-ever model to use the GA-C platform.
There have also been various variants of this vehicle produced, and they are quite popular as well.
The most notable variants of the UX have to be the Urban Explorer 200, UX 250h/260h, which is sold in China as 260H and 250h in Germany, and the UX 300e.
It is one of the most popular vehicles worldwide because it has been sold in more than 80 countries.
#16: Uplander – Chevrolet
The Chevrolet Uplander is a minivan produced and sold by General Motors' Chevrolet subsidiary for model years 2005 to 2009.
Keep in mind, though, that the vehicle did not last for a long time in the market.
It is said to be the replacement of the Venture and the Astro. The production of this vehicle started in Doraville Assembly, Doraville, Georgia, the United States.
The production of this vehicle stopped when General motors decided to leave the minivan market in 2008.
As a result, they stopped production and closed down the Doraville Assembly Plant as well.
In total, there are only four models that were produced, and all had unique features to offer their consumers.
It is also worth mentioning that Chevrolet wanted to make this minivan more appealing, so they took aesthetic cues from sport utility vehicles.
However, unfortunately, the Uplander was hardly the most popular tale in General Motors' history.
It only survived for three years, and despite its excellent intentions, it was only sold in a small amount compared to its parents' high ambitions.
Frequently Asked Questions
Q1. What Expensive Cars Start With U?
There aren't many expensive cars that start with the letter U.
However, the ones listed below fall into the category of the most expensive cars:
Urraco Lamborghini
Ultima GTR
Urus Lamborghini
Ultimate Aero TT SSC
Q2. What Car Parts Start With U?
There are some car parts that start with the letter U, and they are as follows:
Unleaded Gas
Undercarriage
Universal Joint
Unibody
Upper Radiator Hose
Underdrive Pulleys
Conclusion
There aren't many cars that start with U, but I have made sure to include all the ones that do.
Almost all of the cars and brands that are mentioned in the list are still in production to this day, so you can have plenty of options to choose from.
Some of the names mentioned are well-known luxury car manufacturers whose products are fancied by many people all over the world.
I also hope that this post aided in the expansion of your knowledge and provided you with all of the answers you sought, as I made every effort to include everything.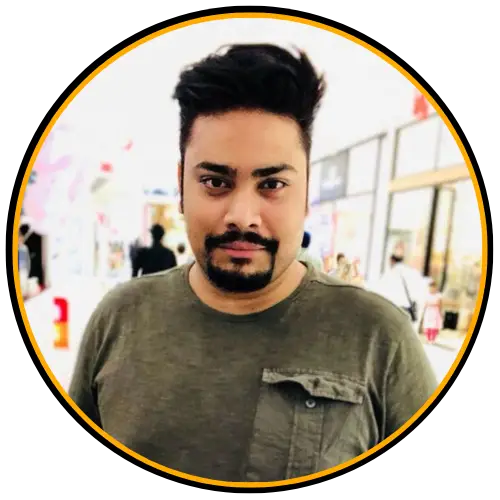 I am Tahir Azam, and I have been writing amazing articles for TaxiHack for as long as I can remember. I know everything that is to know when it comes to automobiles and is always on top of industry news and developments. While I am not an expert by any means, I pride myself on knowing the ins and outs of many different problems and, of course, their solutions. The articles on our website are some of the best and well-researched content that you will find, and I spend countless hours making sure this remains to be true. This is why I ask you to take your time out and read some of my articles, especially if you find a topic that resonates with you or is something you are looking into. This way, you will find the perfect mix of information and tips on your desired topic. Learn more about Tahir.