When it comes to automobiles, there are thousands of brands that exist, many of which have caught the eyes of the public, others have risen to even greater heights and are known by almost everyone.
At the same time, some fade into obscurity and are never heard from again.
While not as many as other letters, there are still some very notable brands and cars that start with N, and I will be mentioning them here below:
Nova Engineering
N H Buchanna Motors Co
Nash-Healey
NYSA
Nardi
Norton
Netuar
NAG
Norsk Automonil & Vang Norsk Automobil & Vagnfabrik AS
National
NAMCO
Nasr
Nikola
Nagant& CIE
Nazzaro
Nickey
Neorion
Norman E. Timbs
Nismo
Neuspeed
Nanjing Automobile
NovitecGroup
NAZ
NEVS
Nota
NIO
Nissan
Neoplan
Nyayo
Nissan GTR
Navistar
Nissan Nismo
Neri&Bonacini
NSU
I will discuss all of these brands and talk about a few more topics related to cars and car parts, which start with the letter N, so make sure to read the whole article.
Full List – What Cars Start With The Letter "N"?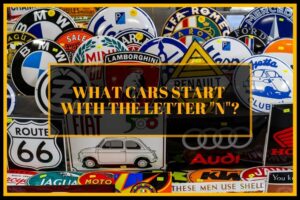 Featuring more than 30 different companies, here I will discuss the list above and tell you some basic information about the cars and the brand mentioned.
#1: Nova Engineering
Based in Italy, this Italian brand offers full engineering services and consultancy for all of its different sectors.
It has had a hand in various designs, production, and development, from car parts to entire vehicles.
The company has also helped create various race cars and streetcars and, in 1991, created the R91CK, which is hailed as one of their masterpieces and is what they are prominently known for.
#2: N H Buchanna Motors Co
This Australian kit car manufacturer has been operating since the 1950s and was a car manufacturer from 1956 to 1961.
It has made several kit cars over the years and has worked closely with various brands such as Aston Martin and MG to create fiberglass items and body designs.
It also created racing car kits which were quite popular on the market.
#3: Nash-Healey
This luxury two-seater sports car was produced from the early 50s and saw only three years of production from 1951 to 1954.
It was assembled in most European countries and the United States. It was marketed by Nash Kelvinator, which was done to promote other models sold in North America.
A racing version of the car was created that came 3rd place in the 1952 Le Mans 24 hour race.
#4: NYSA
Manufactured by FSC and produced from 1958 to 1994, the Nysa van mostly saw production in Poland, in a city of the same name.
It was based on the Zuk van, sharing similarities in chassis, and came out with various variants, which helped it sell.
It was available in van, minibus, and pickup truck body styles and was assembled in the city of Lublin. It reached its peak in the 70s.
#5: Nardi
Officine Nardi rose as an Italian vehicle and race car manufacturer named after its creator. In 1932, he joined with Augusto Monaco, who created Nardi-Monaco Chichibio.
This car was air-cooled and competed against the Alfa Romeos of its time, equipped with nothing more than a 5-speed gearbox.
It was able to reach speeds of 110 miles per hour and win several Italian hill climbs.
#6: Norton
The Norton Motorcycle Company is a prominent motorcycle manufacturing brand founded in 1898, over 124 years ago.
Over amalgamations and sell-offs eventually killed the company. However, it would be later revived in 2008 and has been going steady since.
While this is a motorcycle brand, it put all hands on deck during the second world war to create various military sidecars to help fight against the axis.
#7: Netuar
Based in South Africa, this company was a racing car constructor which was founded in 1961 by Rauten Hartman, who named the company by spelling his name backward.
The company is responsible for creating various race cars and raced in a variety of different formula one races from 1961 to 1964.
The best result they ever got was 5th place in the 1966 Easter Grand Prix.
#8: NAG
Neue Automobil-Gesellschaft, or Nationale Automobil-Gesellschaft or simply just NAG was a German vehicle manufacturing company that had its headquarters in Berlin, Germany.
It was founded in 1901 and lasted for about 33 years before going defunct in 1932, ceasing all production of cars.
This was due to a long string of misfortune and errors as initially, the parent company of the brand AEG, got out of the car business, which left the brand alone to create various bad models.
#9: Norsk Automonil & Vang Norsk Automobil & Vagnfabrik AS
Based in Oslo, Norway, it was established in 1908 and carried out its operations for three until the company ended in 1911.
The short-lived car manufacturer designed a light vehicle that was almost carriage-like, equipped with a single-cylinder eight hp engine.
It would later make a heavier touring car which would have a 4-cylinder engine. During the three years, it only produced ten units before ending production.
#10: National
Active between 1900 and 1923 for a period of 23 years, the National Motor Vehicle Company was based in America and was a carmaker that produced various electric cars over the years.
It was also heavily known for creating typical passenger car models of the time.
The company was based in Indianapolis, Indiana, and near the end of its life would merge into Associated Motor Industries, which would go out of business soon after.
#11: NAMCO
The National Motor Company of Greece, better known as NAMCO, was founded by the Kontogouris brothers in 1972, who were a group of 4 brothers.
The company is based in Thessaloniki, Greece, and is currently still active.
The company initially tried to build light trucks but could not sell them locally, so they decided to export them.
After that, they continued to create various different models of cars over the years.
#12: Nasr
El Nasr Automotive Manufacturing Company, widely known as Nasr, is the first Arab car manufacturing company that was founded in 1960 and has its headquarters in Cairo, Egypt.
Since being established, the company has produced licensed versions of cars and vehicles of major brands such as Fiat.
In the early 2000s, it started the production of the Florida range, which got the license from the Serbian manufacturer Zastava.
#13: Nikola
The Nikola Corporation, which was formerly known as the Nikola Motor Company, was founded a while ago in 2014 and had its headquarters in Phoenix, Arizona, the U.S.
Founded by Trevor Milton, the company has been presenting various zero-emission vehicles as concepts as far back as 2016 and finally went public in 2020, delivering the first batch of its battery-electric semi-trucks to customers.
#14: Nagant & CIE
Many of you may have heard of the Mosin-Nagant sniper rifle but may not be aware that the same company that created this, as well as many other firearms, also created various military vehicles.
The company is still best known for this sniper rifle, but in the 1900s, it moved to the manufacturing of automobiles and produced cars till 1928, after which the firm would be purchased by Imperia in 1931.
#15: Nazzaro
Active from 1911 for about five years till 1916, this Italian manufacturer was founded by a race car driver Felice Nazzaro who used his racing expertise to produce cars and vehicles which could race just as well as their competition which he proved by having one of his many models win the 1913 and 1920 Targa Florios in Sicily.
It produced more than 210 cars after 1919 before eventually stopping in 1923.
#16: Nickey
The Nickey brand originated in the city of Chicago in the United States and was based on the car dealership of Chevrolet, which outsold all other vehicle dealers in America.
The brand would soon be picked up by a muscle car enthusiast in 2002 by name of Stefano Bimbi, who would go on to create Nickey Supercars and is currently attempting to make a registry for Nickey Modified Cars.
#17: Neorion
One of the oldest Greek heavy Industries currently present, Neorion, is located in Ermoupolis, on a Greek Island, and one of the only industrial corporations that were left in the once commercial center of Greece.
The new commercial center is now Piraeus. The corporation entered the car manufacturing game in 1972 and has made various different models of electric cars using Greek engineering.
#18: Norman E. Timbs
Created in the 1940s by a mechanical engineer by the same name, Norman E Timbs created what many people believe is the Ultimate American Hot rod which took two whole years of designing and production to fully create the end product.
The car itself was based on the Buick Super 8, which was released in 1947 and cost $10,000 at the time of release.
#19: Nismo
Nissan Motorsports International, often abbreviated as Nismo, is a subsidiary of the Nissan Motor Company and was formed in 1984.
This was due to a merger of 2 different motorsports departments.
The company created its first vehicle in 1988 and would make another one in the following year, both of which would gather great success.
The latest news on the company is that it will merge with its sister company in April of 2022.
#20: Neuspeed
Based in the United States of America in California, this American aftermarket parts brand has been developing high-quality and durable aftermarket products for a myriad of different cars.
Apart from making car components, the company has also modified various cars in the past and marketed them as their own.
These cars include the Neuspeed A4 and the Thunder Bunny, which are prominent cars for the company.
#21: Nanjing Automobile
Founded in 1947, this state-owned enterprise is one of the oldest Chinese automobile manufacturers in the country.
It has its headquarters based in Nanjing, China, and the company is well known for producing vehicles from trucks and buses to normal cars.
The company would later merge with SAIC, which was a much larger company, and become a subsidiary of it.
#22: NovitecGroup
Founded 33 years ago in 1989, the Novitec Group is a German tuning company that has its headquarters in Stetten, Bavaria, in Germany.
It has made its reputation by tuning and working closely with high-tier brands such as Ferrari, Fiat & Alfa Romeo.
The company has also made a reputation for itself by creating luxury cars such as the Novitec Rosso and the NovitecTridente.
#23: NAZ
The Nakhchivan Automobile Plant, more prominently known as NAZ, is a private automobile manufacturing company that was founded in 2006.
It is a brand that originated in Azerbaijan and has its headquarters inNakhchivan, Azerbaijan.
The company is known for having its factory output of more than 5000 cars annually and, since 2019, has been a part of Cahan Holding.
#24: NEVS
Founded in 2012, NEVS stands for National Electric Vehicle Sweden. As the full name states, this is a Swedish brand that was founded in 2012.
It has its headquarters in Trollhättan, Sweden, and mostly outputs its products to China and Canada.
The company acquired the main assets of Saab Automobile in 2012 following its bankruptcy and has been known for creating electric vehicles since 2017.
#25: Nota
Nota Sports and Racing Cars is a vehicle manufacturing brand in Australia that was founded in 1952 by a man named Guy Buckingham, who was an aircraft engineer that used his knowledge to create sports cars that were space framed.
This resulted in what are Australia's first space-framed vehicles. As the name suggests, they are also known for creating race cars.
#26: NIO
This Chinese car manufacturer was founded less than a decade ago, in the November of 2014.
It is based in Shanghai, China, and has established itself for creating, designing, and producing electric vehicles.
The company has also involved itself in the Formula E championship.
The company mainly caters to the people of China but also exports to Germany, The United States, The United Kingdom, and Norway.
#27: Nissan
Probably the most well-known brand on this list, Nissan Motor CO ltd, is a Japanese multination vehicle manufacturer that has its headquarters in Nishi-Ku, Yokohama, Japan.
Nissan was established 88 years ago in 1933 under the Nissan Group and is still going strong, creating all sorts of vehicles from SUVs to racing cars to simple passenger cars.
Nissan became the largest car manufacturer in North America in 2014 and was the largest electric car manufacturer in 2018.
#28: Neoplan
Neoplan Bus GmbH was founded on the first of July in 1935 by one GottlobAuwärter.
The company has its headquarters based in Stuttgart, Germany, and is primarily a creator of buses, coaches, and trolleybuses.
Working under the parent company of MAN Truck & Bus SE, the company initially created buses on truck chassis but moved away from this practice.
Currently, it is still producing durable and high-quality buses and trucks.
#29: Nyayo
A project initiated by the Government of Kenya, Nyayo cars, was an attempt to get people to create and buy Kenyan cars.
It started out in 1986 and was the result of the President at the time requesting the University of Nairobi to develop the vehicles.
The result was the creation of 5 prototypes of the same model, but the university never got the funds to mass-produce the car, so it never entered production.
#30: Nissan GTR
A luxury brand created by Nissan, the Nissan GTR is one of the most famous high-performance sports cars in the market, having been seen in various different races and competitions.
Production of the vehicle started back in 2007, and the lineup is still being produced to this day, gathering a lot of attention and affection from owners and fans of the series.
Despite being a great vehicle, due to regulation changes in Australia and in the European Market, it has been discontinued in these markets.
The Navistar international corporation was established over 120 years ago in 1902 under the name of International Harvester Company which lasted till about 1986 until Navistar emerged as a successor company and has been running since—considering this, Navistar has only been around for 36 years.
It has its headquarters in Lisle, Illinois, U.S., and serves most of the western hemisphere and parts of the Middle East.
The Company has made a lot of different vehicles over the years, most notably the Plug-in hybrid electric buses and vans.
#32: Neri & Bonacini
Also known as Nembo, Neri and Bonacini started off as a small mechanic shop in Modena, Italy, and was founded by Giorgio Neri & Luciano Bonacini.
The two of them worked together on producing bodies for high-class brands such as Lamborghini and Ferrari, along with normal and sports cars owned by Maserati.
They established themselves in 1959, almost 63 years ago, and would only last eight years before they went defunct. They are best known for their project on the Ferrari 250 GT.
#33: NSU
NSU Motorenwerke, better known as NSU, is a German automobile manufacturer that was founded in 1873 by Christian Schmidt, who named the company after its headquarters city of Neckarsulm, Germany, where NSU would be an abbreviated version of the city.
The company has a history of creating motorcycles, cars, and pedal cycles, and in 1969, it was acquired by the Volkswagen Group, which merged it with Auto Union and would work on Audi.
Frequently Asked Questions
Q1. What Expensive Cars Start With N?
Expensive cars have a leg up over the regular, cheaper, and more affordable cars on the market.
As you know, they won't cut any corners to provide you with the satisfaction you desire. Apart from being highly comfortable and luxurious, they come with the best and latest features.
These vehicles are a class apart and are definitely worth the money, which is why I will be listing some of the various expensive cars that start with the letter N:
Navigator – Lincoln
Navra – Nissan
Nomad R – Ariel Motors
Noah Hybrid – Toyota
Neon – Dodge
Q2. What Car Parts Start With The Letter N?
Your car is host to a variety of different components and parts that all work together to make sure that the vehicle can run and work smoothly.
If any one of these parts starts to show defects and malfunctions, it can cause serious issues and can even be life-threatening, which is why here I will be listing all of the car parts that start with N, so you know at least some of the components of the vehicle:
Navigation system
Neutral Safety Switch
Nuts
Natural Gas Engine
NVH Dampening system
Q3. What Classic Cars Start With N?
Cars today are jam-packed with various different features and technical upgrades, which, if you do not know what they do and how they operate, can easily make your head spin, especially for older car enthusiasts.
In that case, a classic car may be more suitable as they are as simple as they get, coming with nothing more than style, luxury, and performance.
Here are some of the most notable classic cars which start with N:
Nash 6 – Nash
NSU Prinz 2 – NSU
Nova II – Chevrolet
NSU Ro80 – NSU
Q4. What Sports Cars Start With N?
You can always expect sports cars to be widely talked about whenever you discuss automobiles.
Most of the time, you can't go more than ten sentences without at least mentioning a sports car when talking about cars.
This is because many of them are so famous that they are always at the tip of your tongue.
Here are a few notable sports cars that start with the letter N:
Nemesis – Trion
N Type – MG
NSX – Acura
NSX – Honda
Nevera – Rimac
New Stratos – ManifatturaAutomobili Torino
NSX Type S – Acura
Conclusion
Aside from the most obvious brands, such as Nissan and Navistar, there are a plethora of different brands and cars that start with N.
While a lot of these brands and companies were unknown even to me.
It doesn't hurt to learn more about the various different brands that you can find in the automobile industry, see how good they were and check out the list of cars they have produced as you never know where you may find the car of your dreams and who knows, it may even start with the letter N in which case it is probably in this article.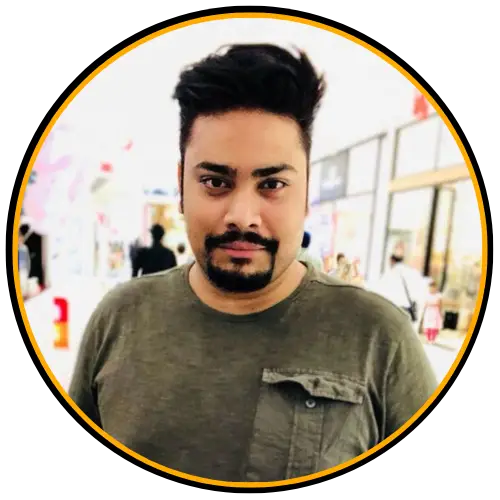 I am Tahir Azam, and I have been writing amazing articles for TaxiHack for as long as I can remember. I know everything that is to know when it comes to automobiles and is always on top of industry news and developments. While I am not an expert by any means, I pride myself on knowing the ins and outs of many different problems and, of course, their solutions. The articles on our website are some of the best and well-researched content that you will find, and I spend countless hours making sure this remains to be true. This is why I ask you to take your time out and read some of my articles, especially if you find a topic that resonates with you or is something you are looking into. This way, you will find the perfect mix of information and tips on your desired topic. Learn more about Tahir.